Top Tips To Save Some Major Money (Even When You Don't Have Any Extra)
September 18th, 2017
2043 Views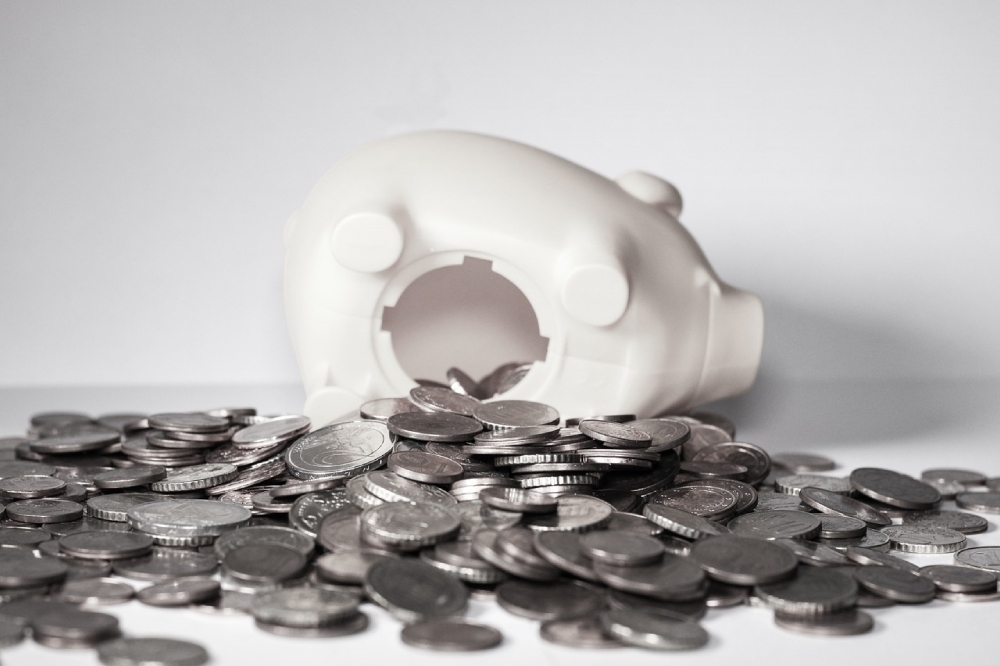 Hoping to put some money aside for a family holiday? Planning a major house renovation and need to save up some money? Whatever you need it for, saving money isn't easy...especially when this pesky thing called life keeps getting in the way.

How is it possible to save up some serious cash when your earnings seem to be gone on day-to-day expenses and bills leaving nothing for you to squirrel away?
Hopefully these top tips will have you putting aside some serious cash even if you have nothing to spare!
Give yourself pocket money
One idea to help get your savings a kickstart is to pay your incomings into a savings account and then transfer yourself over the required money for essential bills, etc. and a set budget for your 'allowance'.
Write your budget of the unavoidables; direct debits and the like and then track where your spending is going each month outside of this. Do you really need to add in that extra twenty each month just so you can go to lunch with the girls? No, don't cancel, but perhaps suggest a picnic instead!
Look at where your spending money is going and decide how much you truly need to allow for...then only 'withdraw' that amount as your pocket money each month, leaving the rest to build up in your savings. When you have to consciously move your spending money each month to access it, you're much less likely to splurge on the unnecessary expenses like Costa or taxis.
Take aDvantage of He-Man
Now there's a sentence I never thought I'd use when giving financial advice! But be in He-Man and Skeletor, or cute Meerkats: do compare deals on your direct debits.
Yes, it's a chore. Yes, you have to fill in your details a dozen times over and end up getting spammed with tons of emails, but the savings to be made are worth the agro.
I recently switched my energy supplier and saved over £50 a month. Now consider the number of outgoings you have, even if you just safe a tenner on each one, that's going to quickly add up to some impressive savings.
Switch accounts
In the words of the wise and incredibly attractive whilst running in a white vest, Will Smith, "see if you could do that switch-a-roo". Right, now that I have your attention (and probably singing that song to yourself as you read whilst simultaneously picturing Will Smith running in a white vest.....sorry distracted!) try switching bank accounts.
Money Saving Expert explains how changing accounts can not only improve interest rates, but actually make you up to £150 in money. Check out the details from the link below and switch things up to bag yourself a savings starter of over £100!
Click Here to Buy
Shop around
Sadly, we're not suggesting you go on a wild shopping spree here. No, we mean shop around when doing the food shop. You may always have been loyal to one supermarket (come on, we all have our favourites) but lots of them offer discounts and money off to first time customers ordering online. Plus, some of them even offer you vouchers if you haven't used them in a while, so whilst you're shopping around with other companies to take advantage of their deals you may even find a, "come back we miss you" email and a fiver off your next shop in your inbox.
Certain supermarkets are better for certain things, too. Think about whether it's your pantry or your freezer that needs stocking up and then choose the store that's got the best offers for this area.
Start making savings on your weekly shop and by the end of the month you'll have a fair amount to put aside.
Check us out
What ways have you discovered to add to your savings?!
Hayley x