Valentine's Fun!
February 13th, 2023
439 Views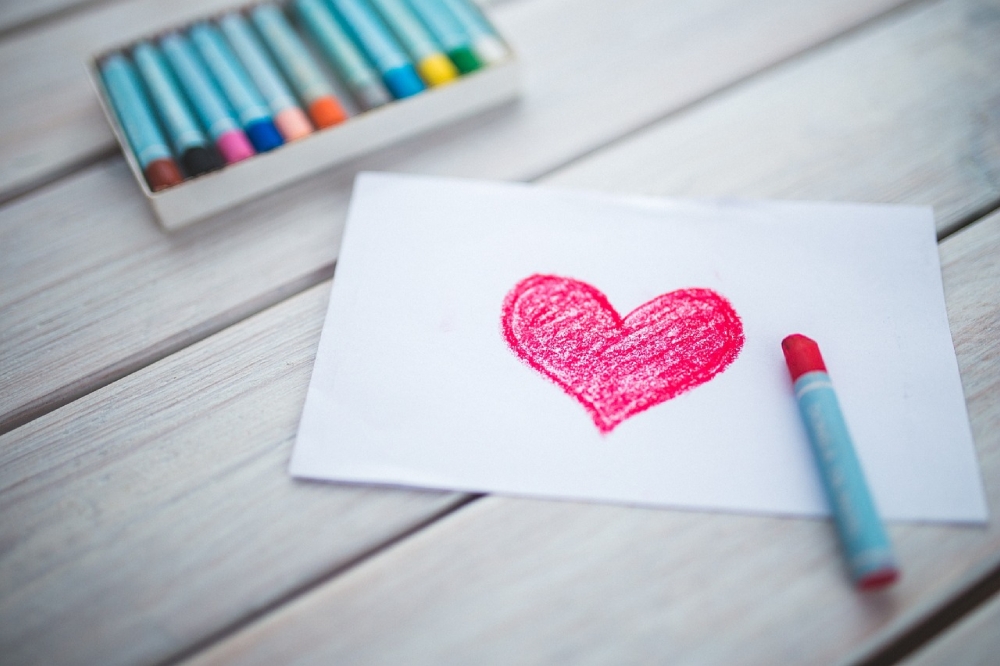 A Valentine's Birthday is very special
Would you believe it? St Valentine's Day is the most popular day to give birth to a baby between 1 January and 1 July each year, more than 11,600 babies are born around the world on this romantic day. Doctors have found that a higher number than normal of mums go into spontaneous labour on this day and it is a very popular day with those having c-sections!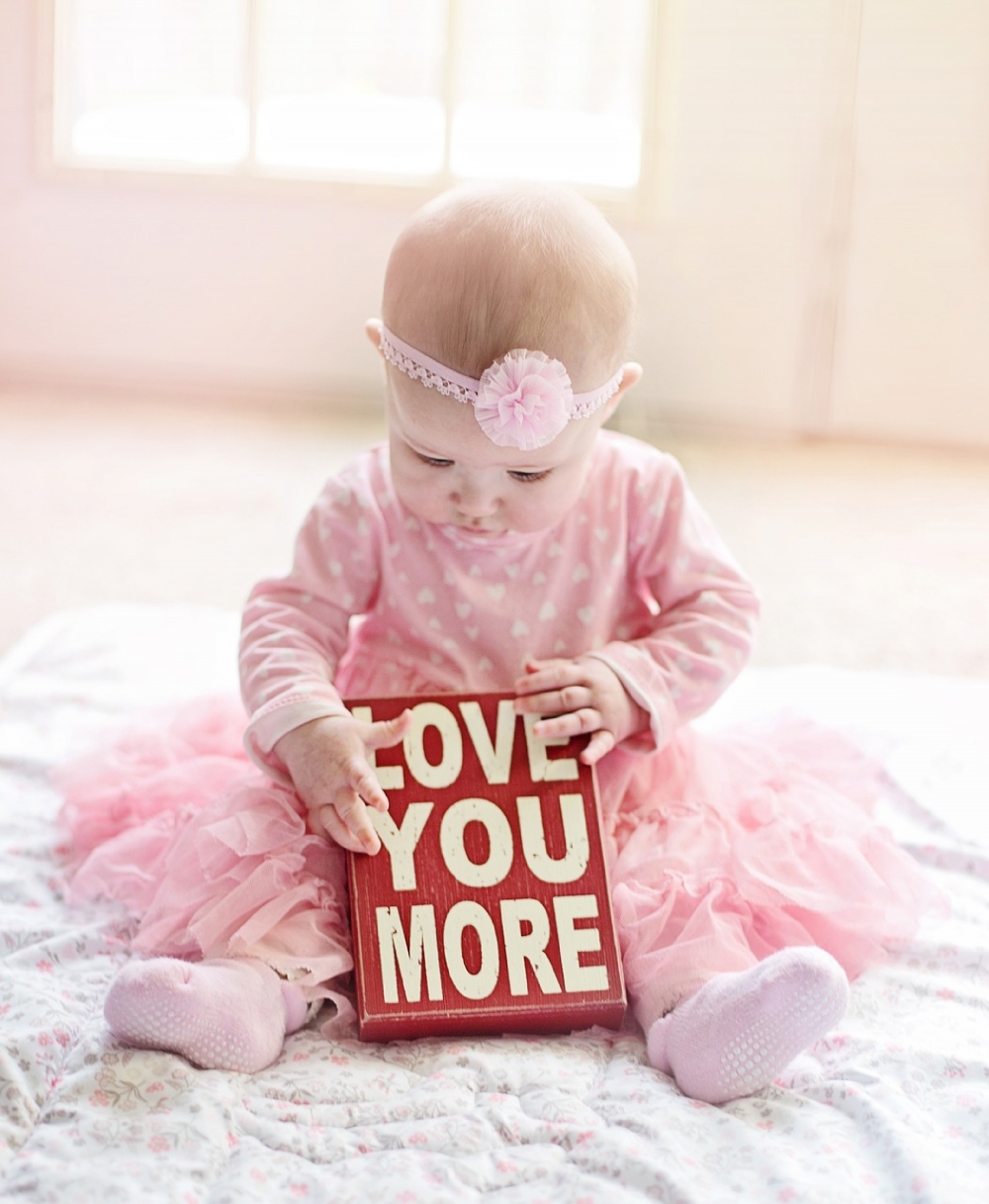 Which stars have Valentine's birthdays?
Freddie Highmore
Born in Camden Town on the outskirts of London, 31 years ago, Freddie Highmore studied Spanish and Arabic at Cambridge University. He has long enjoyed acting too having starred as a child in Finding Neverland and Charlie & the Chocolate Factory
Danai Gurira
This stunning Zimbabwean/American actor and playwright is best known for her role as Michonne in The Walking Dead , followed by Black Panther and Avengers.
Simon Pegg
This popular British actor, comedian and screenwriter was born in Beckingham on Valentine's Day. He first came to the public's' eye in the Channel 4 sitcom 'Spaced' which he co-created.
Rob Thomas
A talented American singer songwriter, Rob Thomas can play a variety of musical instruments and was lead singer of the rock band Matchbox Twenty, best known for its 2005 hit, 'Lonely No More'.
Brett Dier
Born in Canada on 14 February, Brett Dier is best known for his acting role as Michael Cordero Jr in 'Jane the Virgin'. Since then, he has also appeared in 'Bomb Girls' and 'L.A. Complex'.
Make some Valentine's surprises for your family!
Who said Valentine's Day is just for grown ups? Children enjoy being part of Valentine's Day celebration, so why not make it a special family day this year?
If your children take packed lunches to school, as well as popping a romantic message in your partner's lunch box, why not do the same for your children?
Heart-shaped gingerbread biscuits or cupcakes topped with buttercream icing and a chocolate heart will certainly prove a winner with all the family!
Create a romantic mealtime for all the family! A red paper tablecloth and pink scattered paper hearts will soon transform the table and your children will love to receive a red balloon that they can play with afterwards.
Make dinner extra special by making it heart-shaped! This is easy to do for a main course with mashed potato or rice! If you have a small heart-shaped pastry cutter you can cut slices of potatoes and carrots into hearts to decorate main dishes!
As an extra special treat is to serve strawberry jelly or mousse decorated with whipped cream and small heart-shaped meringues and grated chocolate.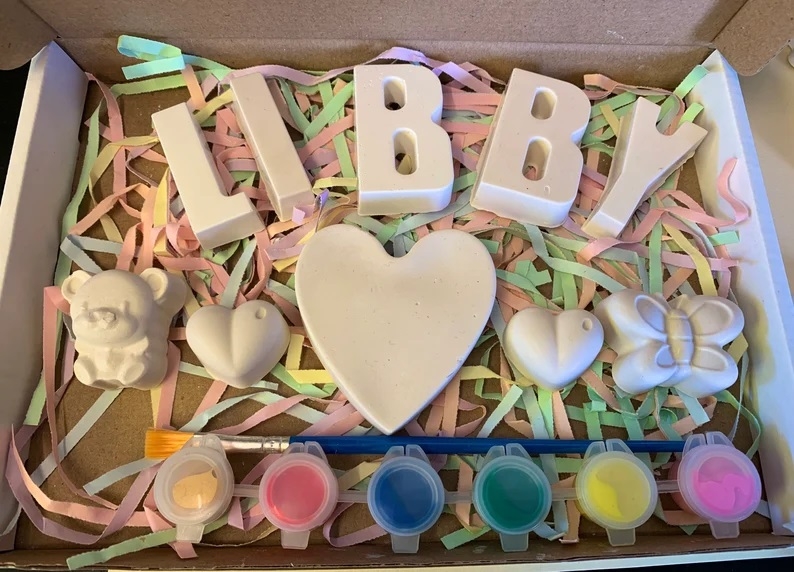 Treat your children!
Etsy has some fun Valentine's Day gifts for children too...
Personalised Valentine's Craft Box
This lovely gift box is ideal for children aged over three years. It comprises of your child's name (maximum eight letters) three fun shapes and an assortment of waterproof paints and paintbrush so they can get creative! The set costs £7.49 with free postage.
https://www.etsy.com/uk/listing/1185524078/personalised-childrens-valentines-gift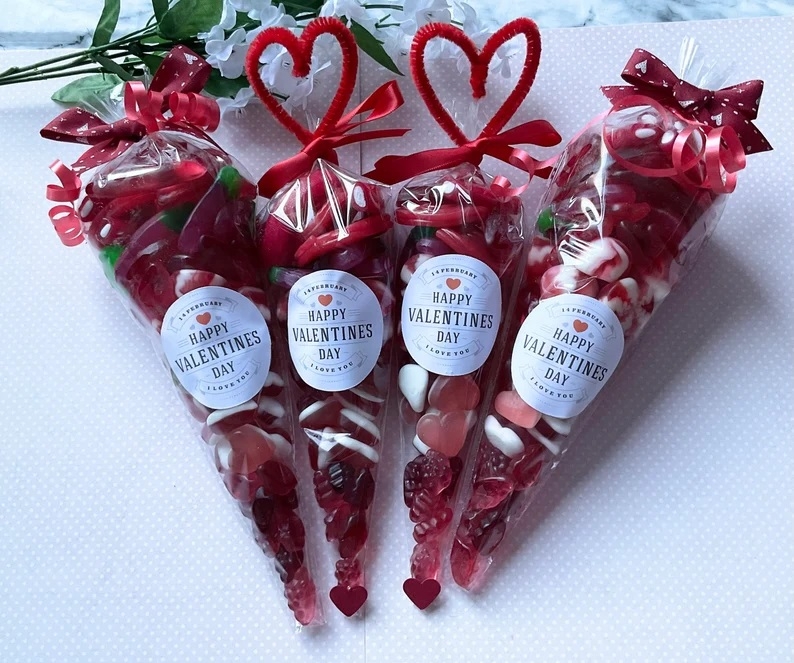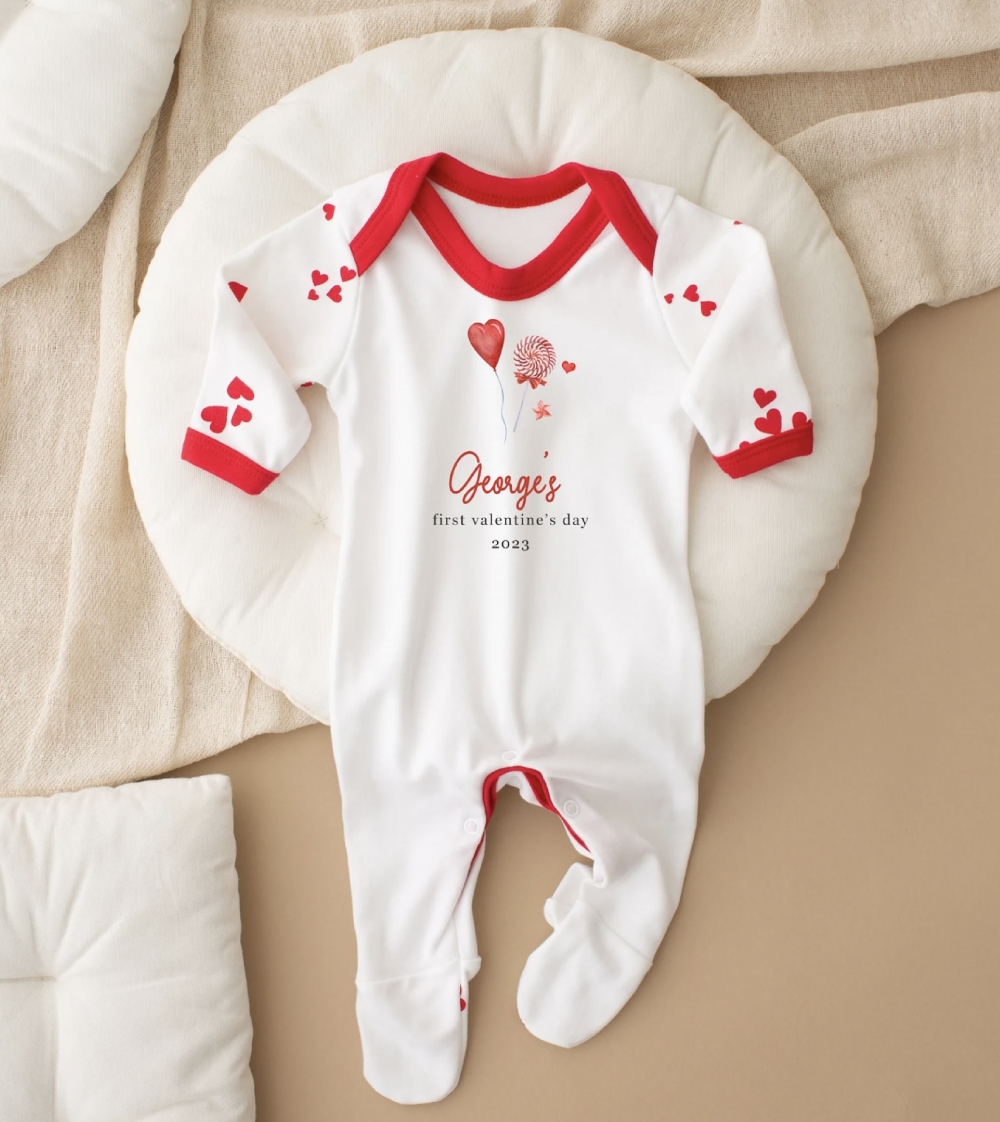 Personalised first Valentine's day Babygrow
What a cute outfit for your baby to wear on their first Valentine's Day! Available in sizes from birth to 12 months, this beautiful babygrow is pure white with red edging to the neck and cuffs and decorated with an image of heart -shaped balloons and personalised with your child's name. Priced £12.00 plus £1.80 postage
https://www.etsy.com/uk/listing/1363300414/personalised-first-valentines-day-baby
Whatever you decide to do with your family this 14th February.....
Have a lovely Valentine's Day….
Chrissie x