Reborn Baby Dolls, do they help with child loss?
February 20th, 2023
672 Views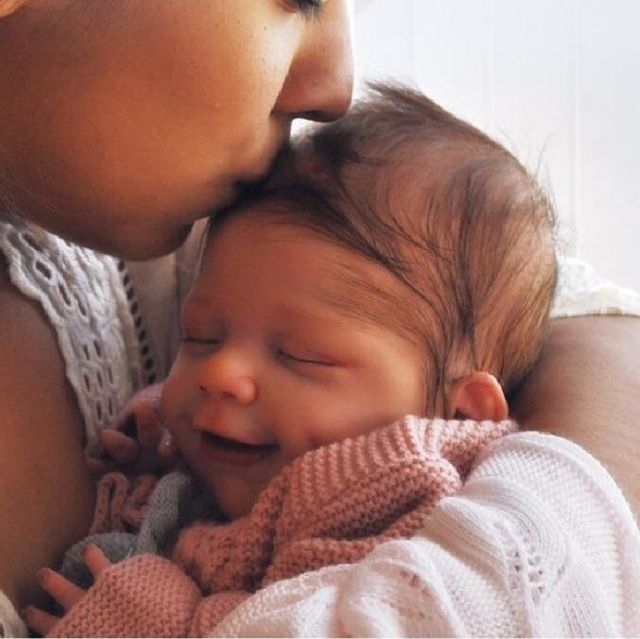 Many children enjoy playing with baby dolls and get pleasure from cuddling them, dressing them and walking them in miniature prams and strollers round the garden. There is a new generation of beautiful and very realistic-looking 'reborn' baby dolls available that are not only perfect for giving children but are also proving ideal as therapy dolls both for women struggling with child loss and those with a number of medical conditions.

The baby dolls are skilfully crafted by artisans all over the world and are very realistic. The new-born baby dolls are similar in size and weight to a real newborn baby. The dolls are made in vinyl or silicone and are so realistic that some have veins, tears and even saliva. Some reborn baby toys also have a beating heart and breathing mechanism. The first reborn baby dolls appeared 20 years ago and today, social media has created a vast global network of doll buyers, sellers, collectors and creators. There are YouTube channels describing how to care for your reborn baby and these get thousands of views.

Reborn dolls cost between £100 - £5000 and a wide range of accessories are also available for them. Reborn baby toys are proving to be surprisingly popular and very therapeutic for many, as they are a coping mechanism.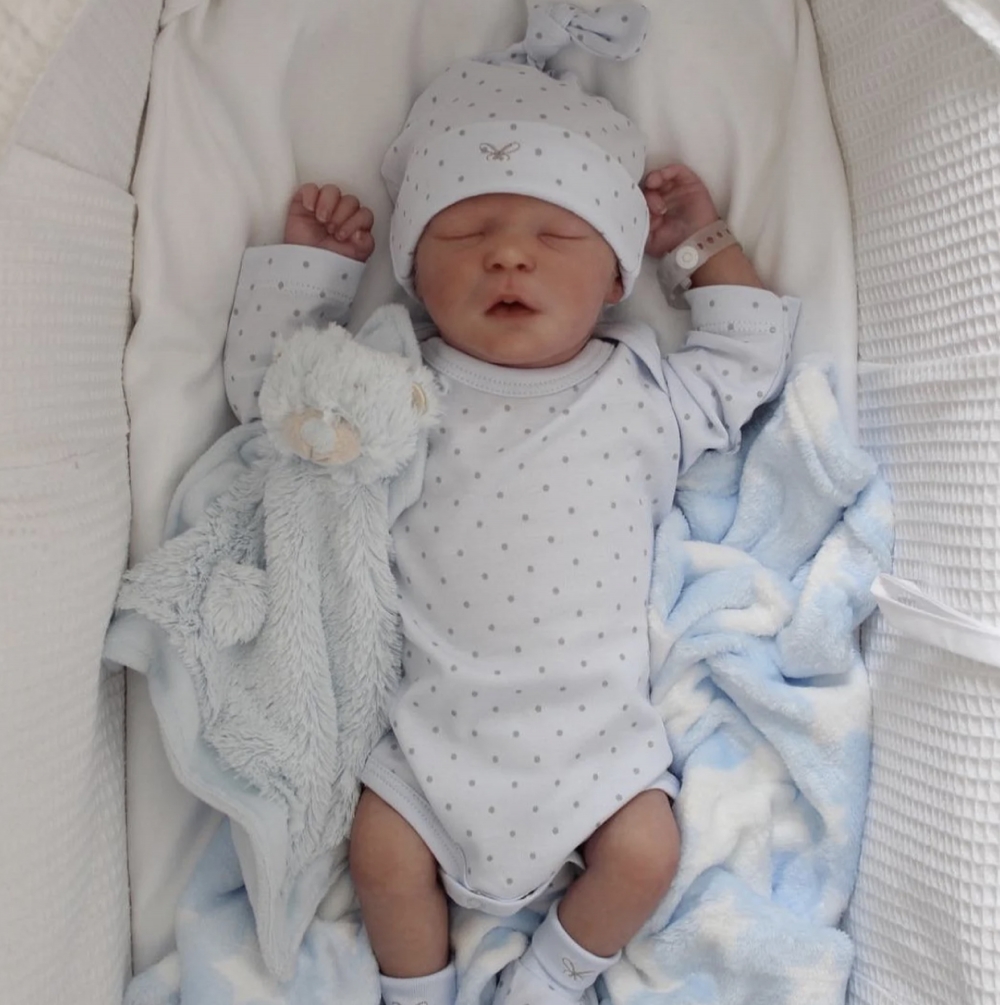 Reborn babies can help ease the pain of stillbirth
To have a stillborn baby is incredibly traumatic and leaving hospital without your much-wanted baby is a shattering experience. It has been found that some women have found that being able to cuddle and care for a reborn baby doll can help to ease the pain. Some artisans can create a reborn doll that looks like the lost baby if the parents have a photograph and reborn babies even come with a birth certificate.
This cute unisex reborn starts at just £136.
https://www.etsy.com/uk/listing/1397084540/soft-vinyl-reborn-baby-doll-unisex
Cuddling a reborn baby doll lowers stress
Reborn babies have been found to help women who cannot have a baby or are suffering from depression. It has even been found to help women with eating disorders. In many cases, the reborn babies are not viewed as 'real' by their owners and many of them do in fact have children, but the reborn baby dolls are companions and women enjoy role playing and dressing them and do establish a special bond with the doll. Some women have their reborn baby doll created to look like their child when they were young so that they can relive their early days of motherhood.
Reborn dolls have proved to be effective in calming people with behavioral challenges or severe agitation. Specialists believe that the reason that the dolls are therapeutic is that they are the realistic weight of a newborn and this has a similar calming effect to a weighted blanket.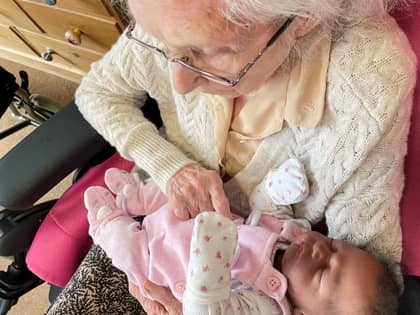 Reborn babies can be therapeutic for women with Alzheimer's or Dementia
It has been found that women with Alzheimer's disease find reborn dolls very comforting as they address the strong need to nurture others and for the woman is reminiscent of an earlier time. The reborn dolls can successfully reinforce feelings of attachment and emotional well-being in some patients with dementia.
Women who own reborn babies are often in social groups of different kinds and these are proving helpful too. Interestingly, when many cuddle their 'babies' they find themselves instinctively rocking them or patting them gently on their backs.
There's comfort in cuddling and physically holding something that feels like a baby, even though it's not a baby," says Emilie St Hilaire, a humanities PhD student at Concordia University in Montreal, "It can release some of the same endorphins" and these can help relieve pain, reduce stress and anxiety and boost the sense of well-being.
It is however very important that people with a reborn doll understand how realistic they look to passers by. In Poland,for example, a doll was left in a car seat in the back of the car and police officers broke the car window to gain access believing the baby had been left unattended (can you imagine).
Opinion about reborn baby dolls is very mixed, but they are much-loved by thousands of children and are credited with being positively therapeutic for many women.
This is one of the most expensive reborn dolls we have seen that is made out of soft silicone and it anatomically correct and even has a realistic belly button and beautiful hair made from angora. She is £5000+
https://www.etsy.com/uk/listing/1345200281/full-body-silicone-baby-doll-21inch-long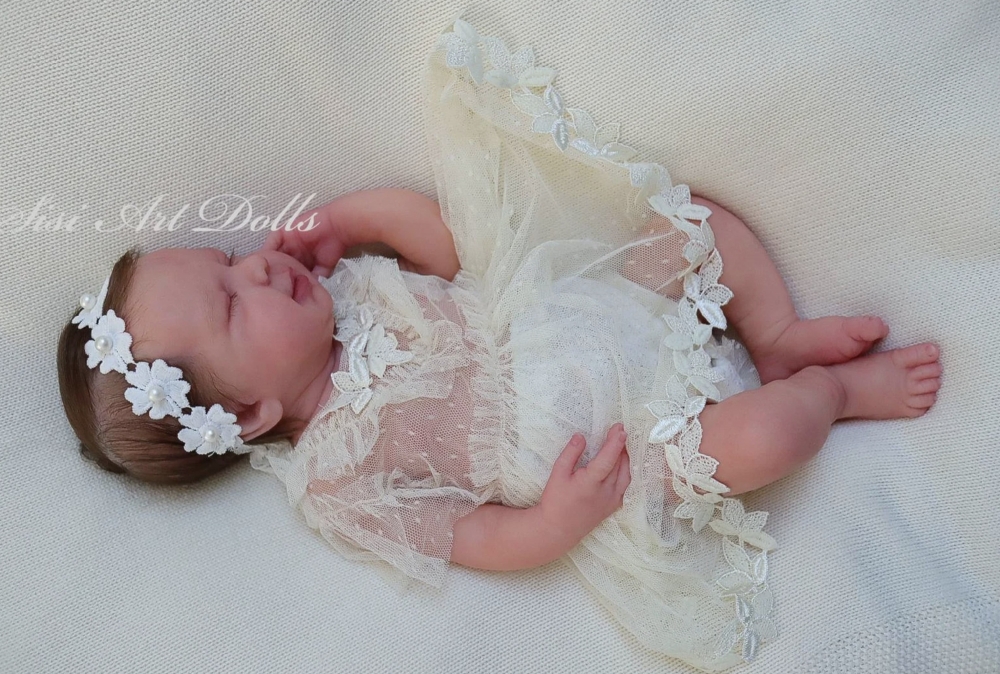 Chrissie x