Cute Mothers Day Gifts @ Etsy
February 1st, 2023
365 Views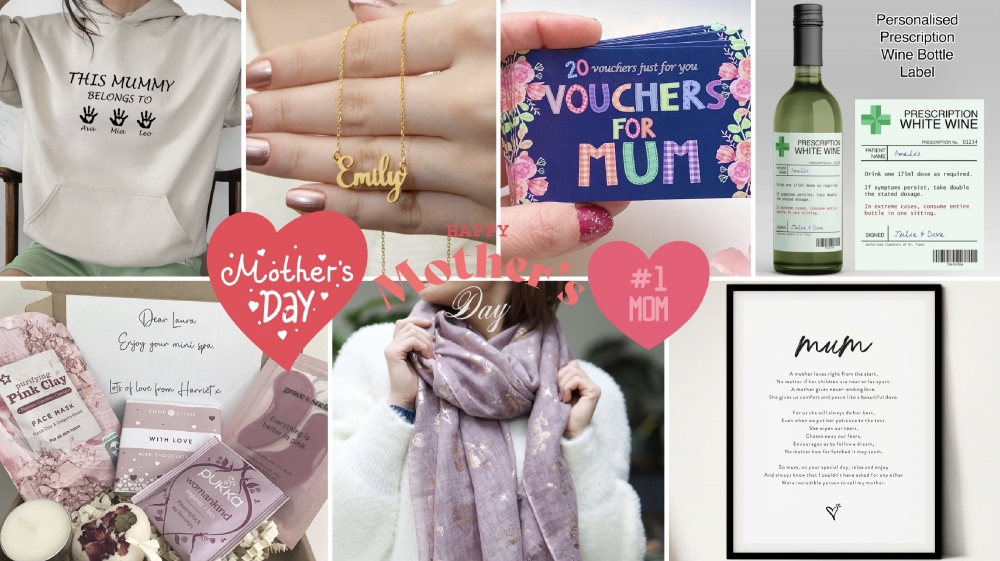 Mother's Day is fast approaching and will be celebrated in the UK on Sunday 19 March. Unlike Christmas Day and St Valentine's the date Mother's Day is celebrated varies from country to country – for example in the United States it always takes place on the second Sunday in May, this year Mother's Day will be on 14 May.
Mothers everywhere are treated really special on this day. They will receive cards, presents and flowers and many will enjoy breakfast in bed, prepared by their children. Families often treat mum to a meal in her favourite restaurant too as she is usually not allowed to do any housework on her special day! Some restaurants give Mother's their meal for FREE so make sure to check that out at your locals.
While flowers, chocolates and bubble bath are perennial favourites for Mother's Day gifts, it is fun to find something a little different for your mum, perhaps tied in to one of her hobbies.
Etsy has a great range of gift ideas to suit all budgets and here we bring ones that any mum would find special…
https://www.etsy.com/uk/market/mothers_day_gifts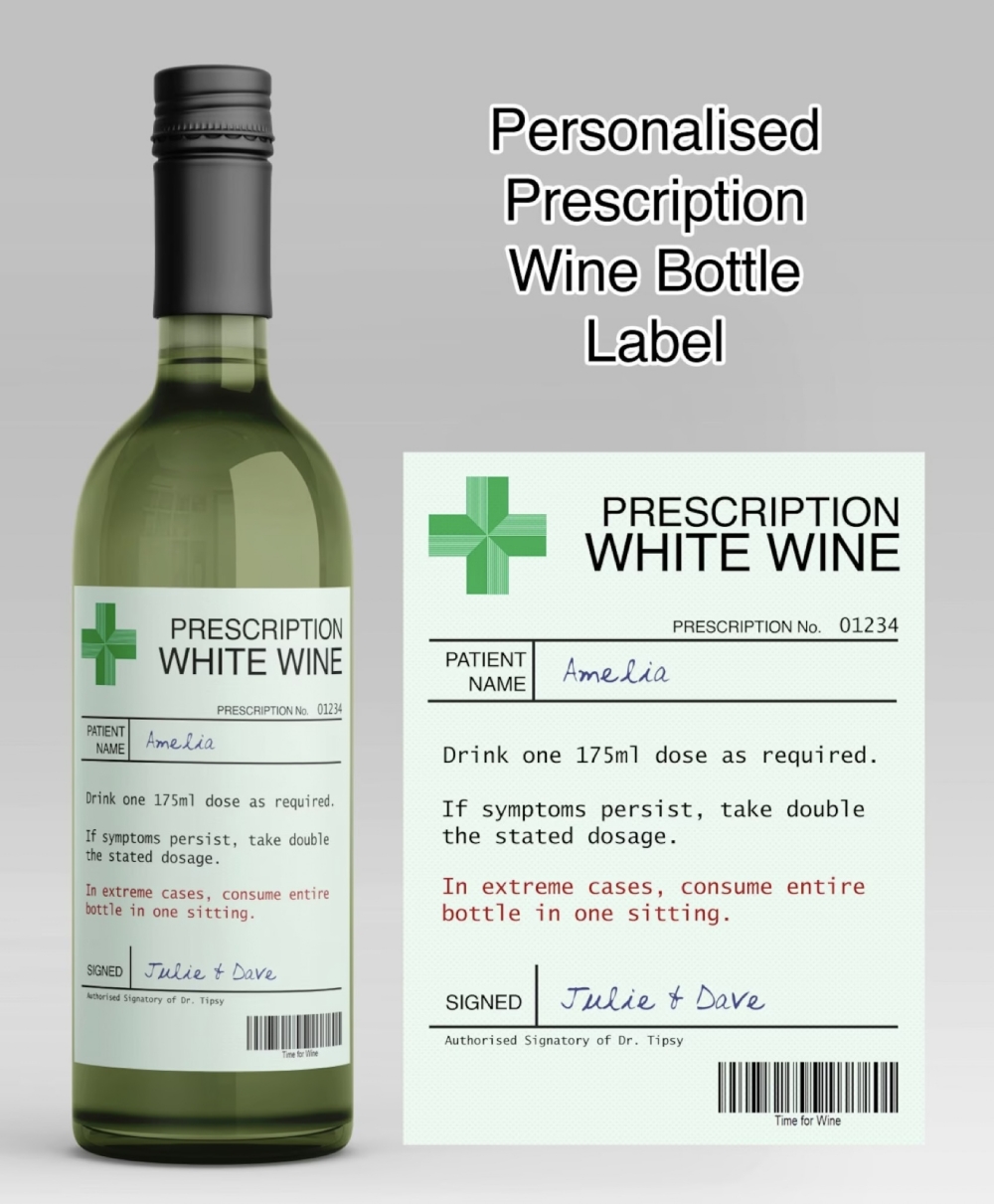 Give mum a prescription for her favourite wine!
This is a fun idea for Mother's Day! This really authentic looking prescription label can be fitted to your mum's favourite bottle of wine. The high quality label is available in two sizes to fit either a standard bottle of wine of a Champagne/ Prosecco bottle. The prescription dosage is generous and the amusing wording will make everyone laugh! The prescription label is priced £2.99 + postage
https://www.etsy.com/uk/listing/1055375654/personalised-prescription-wine-bottle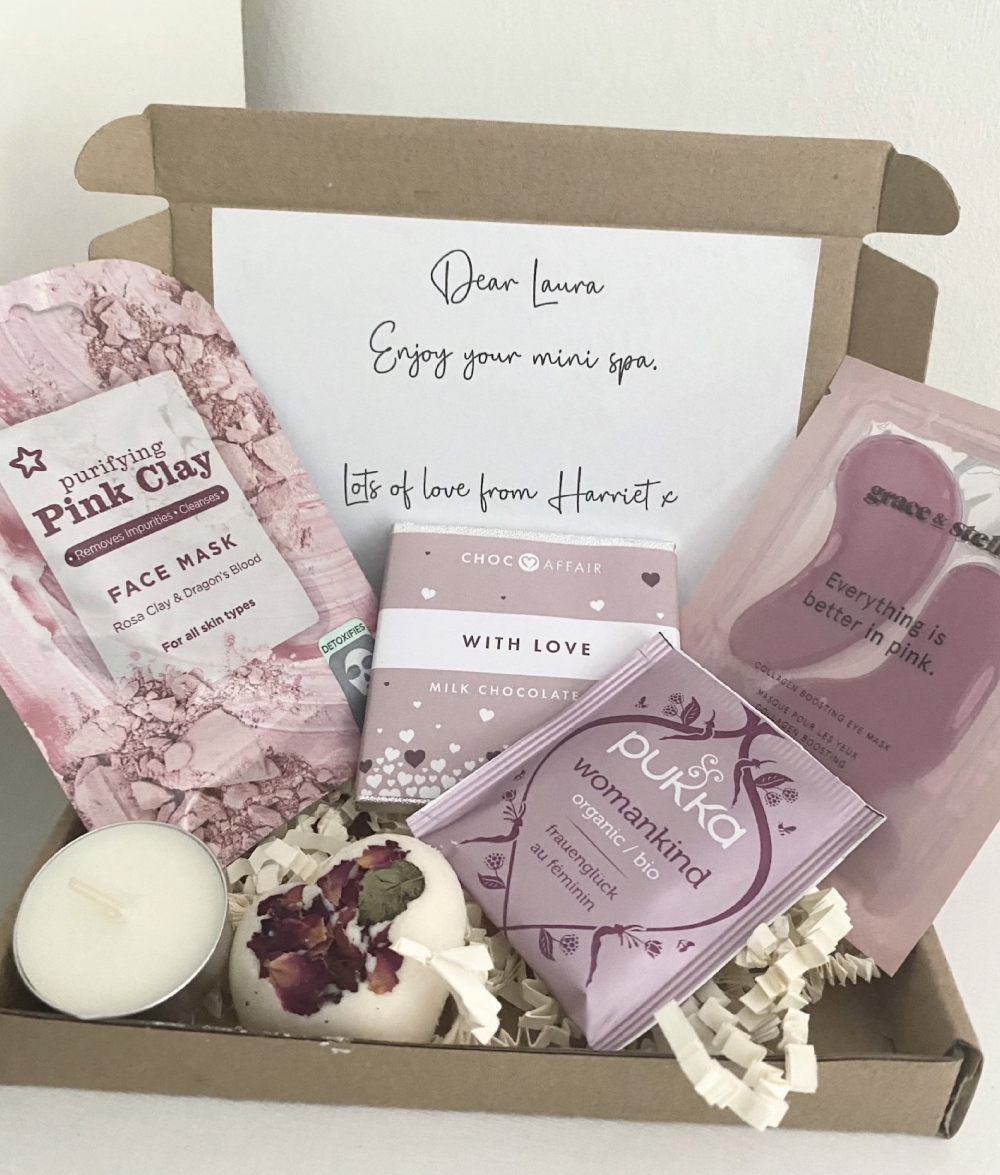 Treat your mum to a mini spa!
Mums deserve to be pampered on Mother's Day and this deluxe mini spa kit is beautifully presented in a box that fits through the letterbox – perfect if you can't see your mum on her special day. Your mum will be encouraged to relax if she receives this gift as it contains a pink clay face mask, eye mask, Pukka womankind tea bag, scented candle and some luxury chocolate – great value at £10.95 plus postage.
https://www.etsy.com/uk/listing/1258223314/pink-deluxe-mini-pamper-spa-kit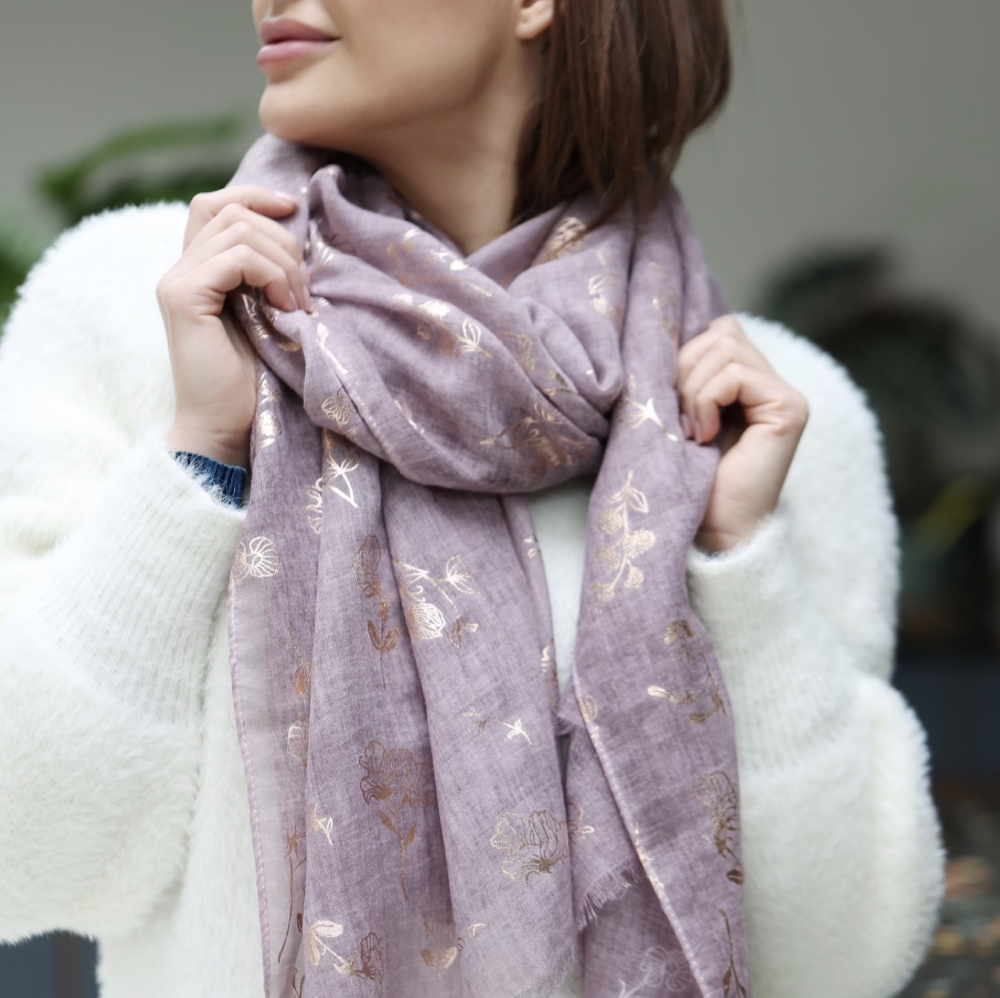 Give mum a very special scarf
This gift can be personalised for your mum by choosing the flower design of her birth month which will be printed in fine gold foil on the scarf. You can choose the colour of the scarf too – plum, teal or denim- and the scarf is packed into a special gift box along with a gift card that gives details about her birth flower and her name can be added at the top of the card. The scarf is really elegant and shimmers in the sunlight. It is priced at £20 with optional extras of the gift card and box.
https://www.etsy.com/uk/listing/993814789/rose-gold-foil-birth-flower-scarf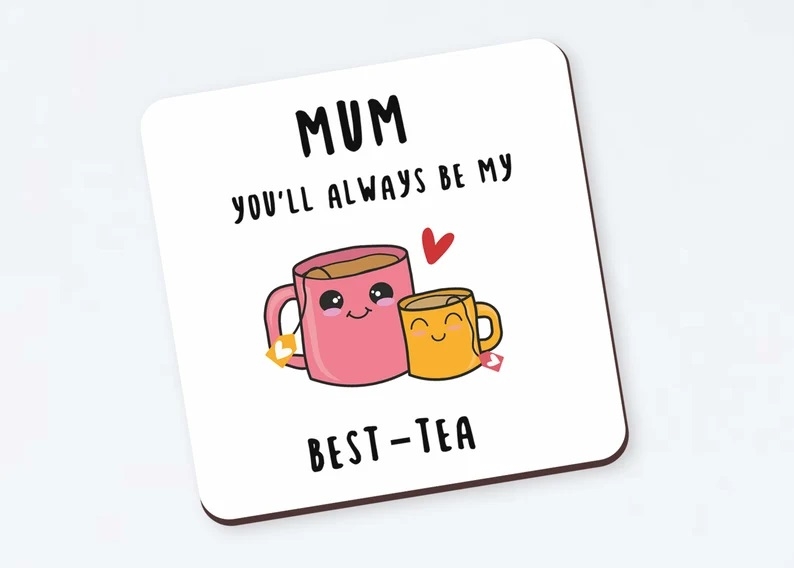 A best tea coaster for mum
Every mum deserves to have a smart parking place for her mug of tea and this fun coaster will make her smile every day! The coaster measures 9cm X 9cm and has rounded corners for safety and you can personalise the coaster with the name you call your mother – Mummy, Mum, Mom etc. The coaster costs £2.99 with no additional postage.
https://www.etsy.com/uk/listing/1284021546/personalised-mum-best-tea-coaster-funny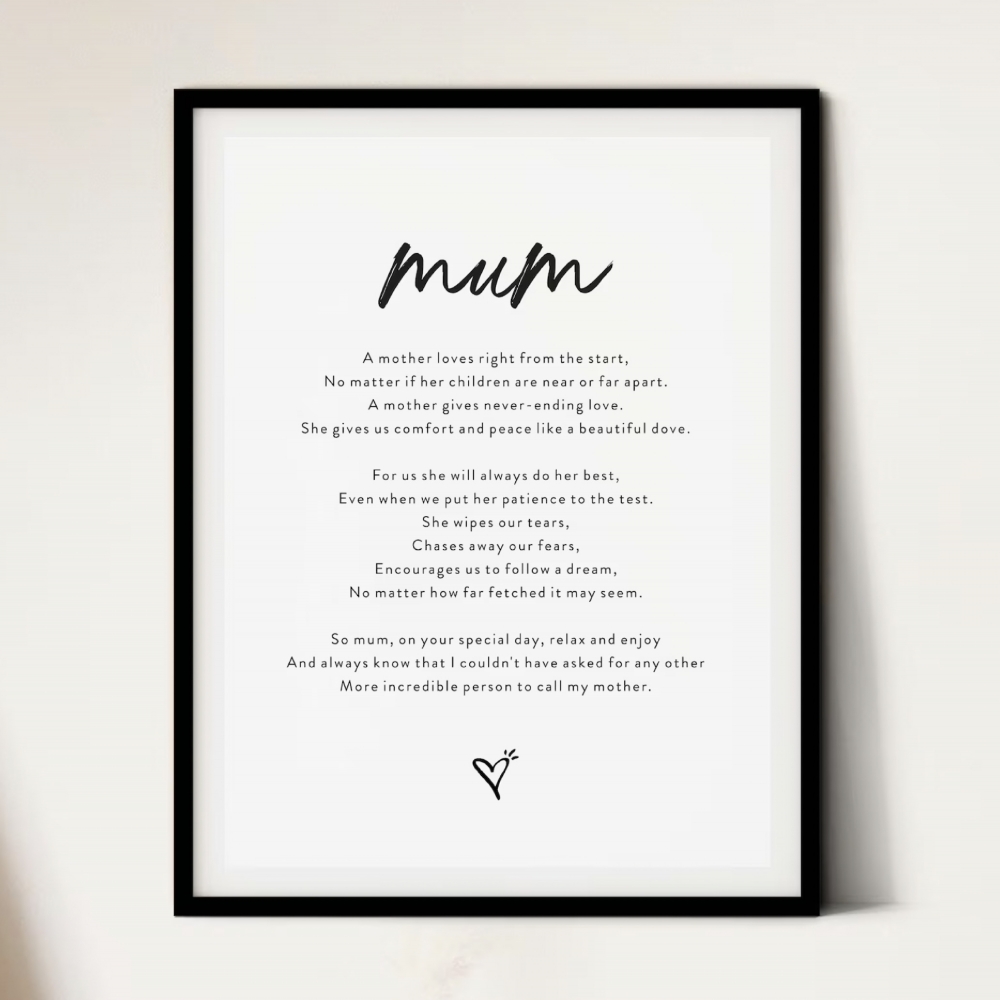 A mother loves right from the start
No matter if her children are near or far apart…..
A lovely Mum poem for the wall!
This framed poem makes a really special addition to your home or your Mum's office. The poem comes in a variety of sizes starting at A6 and is printed on top quality paper prior to framing. If you would rather have a different poem in the smart black frame this is possible too. Prices start at £6.79 for A6.
https://www.etsy.com/listing/1168962334/mum-poem-poem-about-mum-mothers-day-gift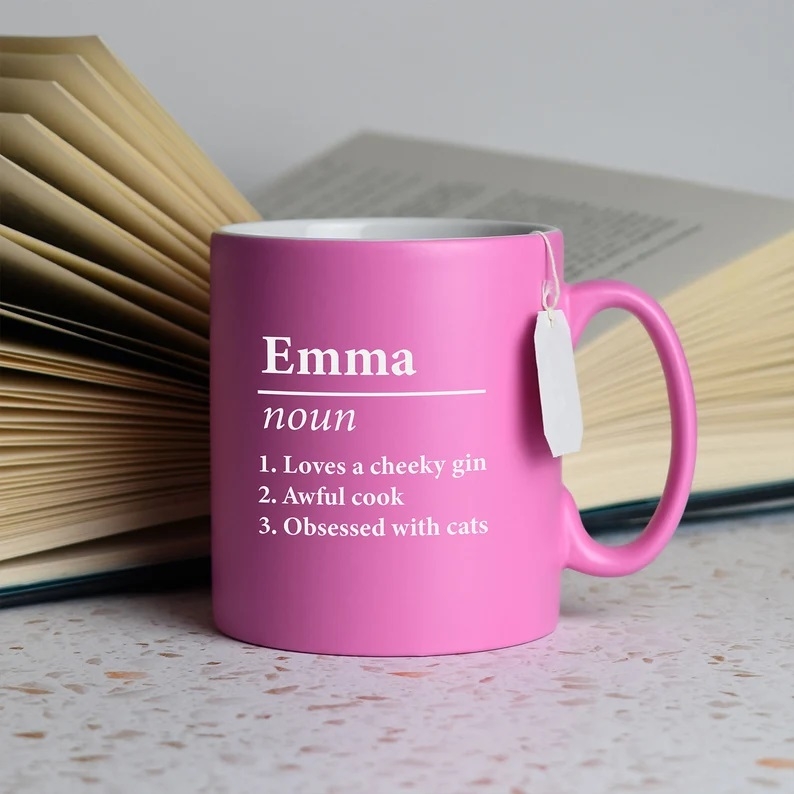 Your Mum will love this personalised mug….
A stylish grey mug engraved with her name followed by three fun definitions will be a gift that she will treasure! The mug is laser engraved and is dishwasher proof – although it is so special that hand washing is recommended. The definitions that you have engraved on the mug can be as serious or funny as you like! The mug costs £10.99 + £2.99 postage.
https://www.etsy.com/uk/listing/968838340/personalised-name-definition-grey-satin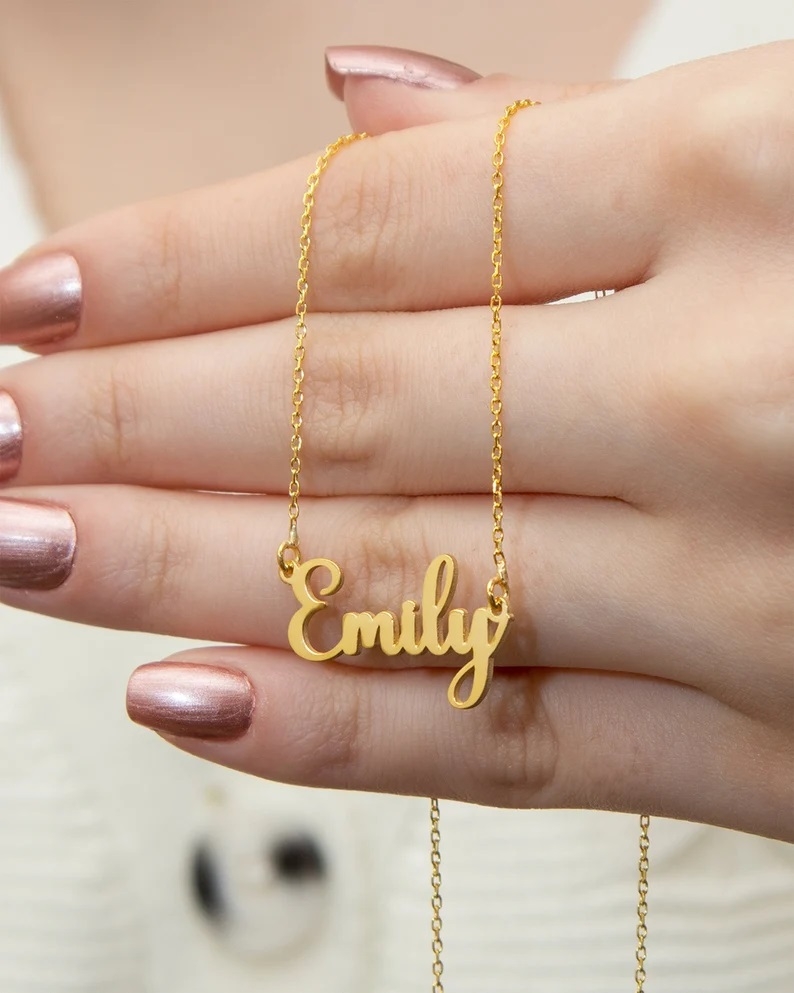 A name necklace makes a very special gift
If you are looking for an extra special gift, here it is! A 14k gold plated name necklace that is handmade in your chosen font with your mother's name. There is a choice white, rose or yellow gold plated necklaces and solid gold necklaces are also available in the range. There are silver necklaces too and these can be hand crafted with Arabic, Korean, Chinese, Hebrew, Hindu, or Russian names and these can be in either upper or lower case letters. Prices start at £9.88 for the rose gold and all prices currently with a 70% discount and there is free postage.
https://www.etsy.com/uk/listing/902096615/personalized-name-necklaces-silver-name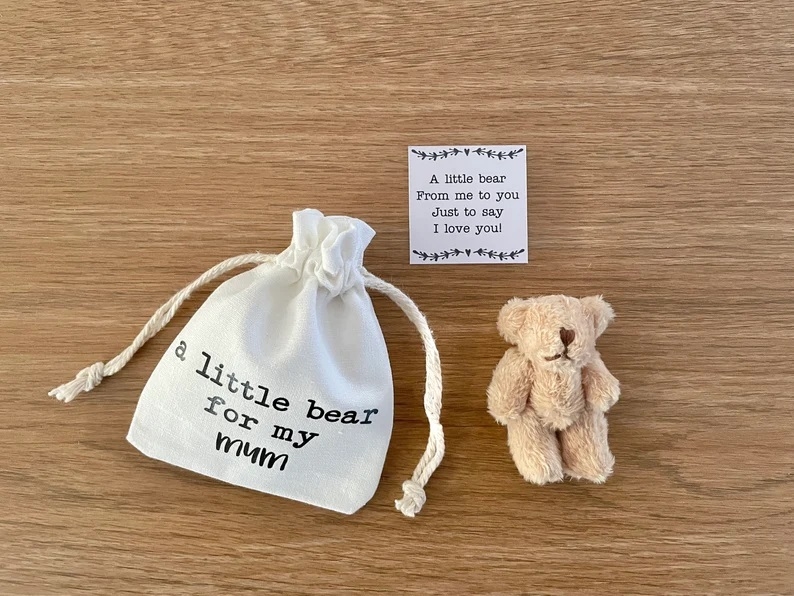 A little bear
From me to you
Just to say
I love you!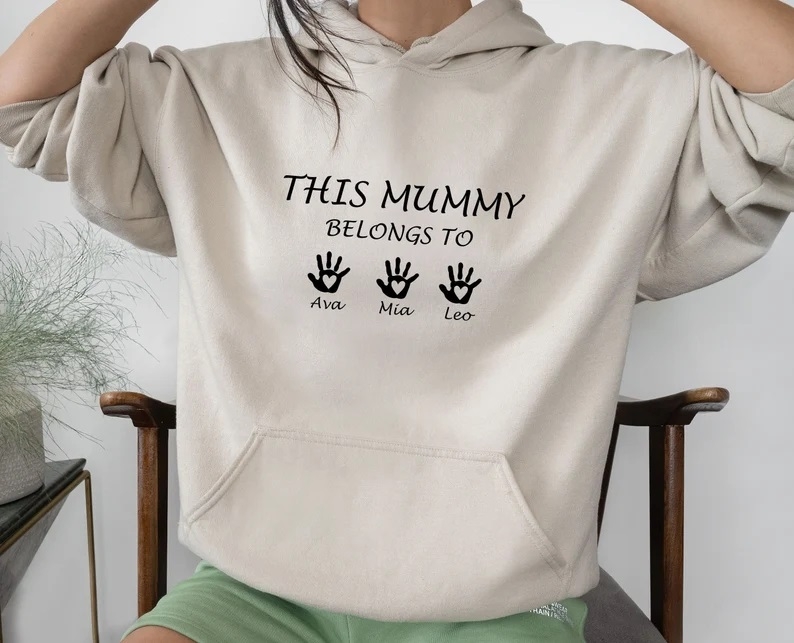 What about a snuggy hoodie for mum?
Make your Mum smile every time she slips this comfortable hoodie on as it declares who she belongs to! You can choose from a variety of sizes and colours and the hoodie will be personalised with your name and those of your brothers and sisters! Prices start at £29.25 right now and this is with the current 25% discount. Postage costs £4.10
https://www.etsy.com/uk/listing/1219177056/this-mummy-belongs-custom-mama-hoodie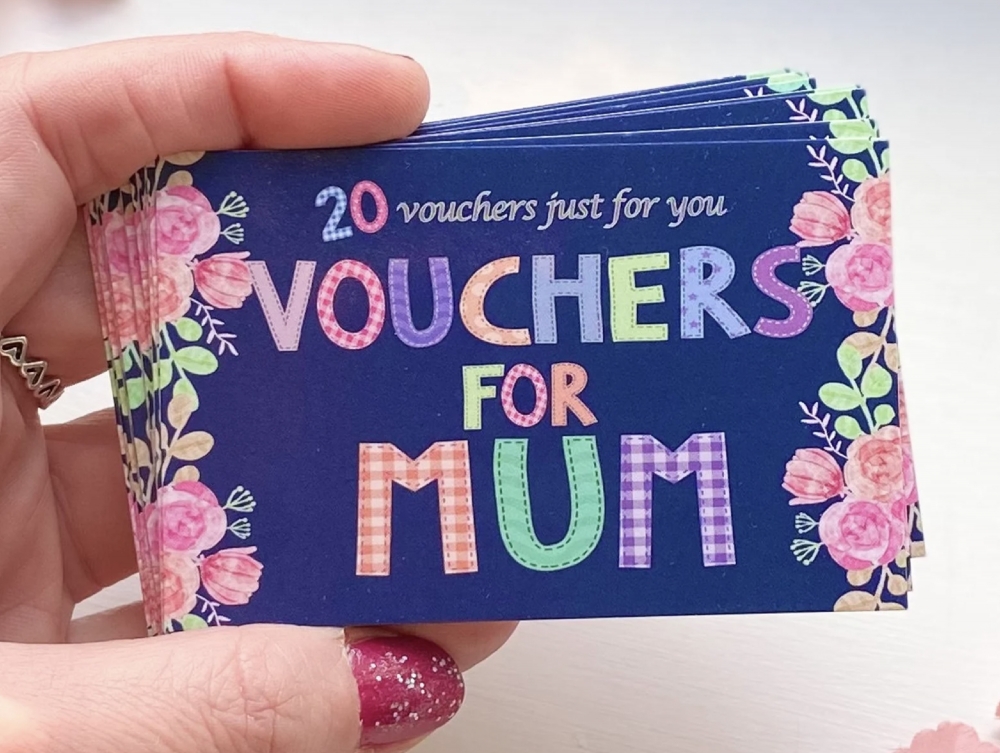 Or this truly amazing gift!
It has to be said that most mums would not believe their luck if they were given this gift on Mother's Day! This amazing gift is a pack containing 20 different credit card sized vouchers presented in a pink organza gift bag! The colourful vouchers include ones for a day off the chores, a relaxing bath, 30 minutes peace and quiet, plus pamper time! There is also an additional free voucher so you can create your own treat for her! The set of vouchers costs £4.95 and there is free postage.
https://www.etsy.com/uk/listing/1158025770/mum-birthday-christmas-present-gift
As well as being a special day for mothers, it is also a special day for grandmothers in many countries too and there are plenty of gift ideas on Etsy for your Nana to enjoy!

Happy Mother's Day and Happy Shopping!
Chrissie x