The Best Outdoor Toys at Argos
August 4th, 2022
393 Views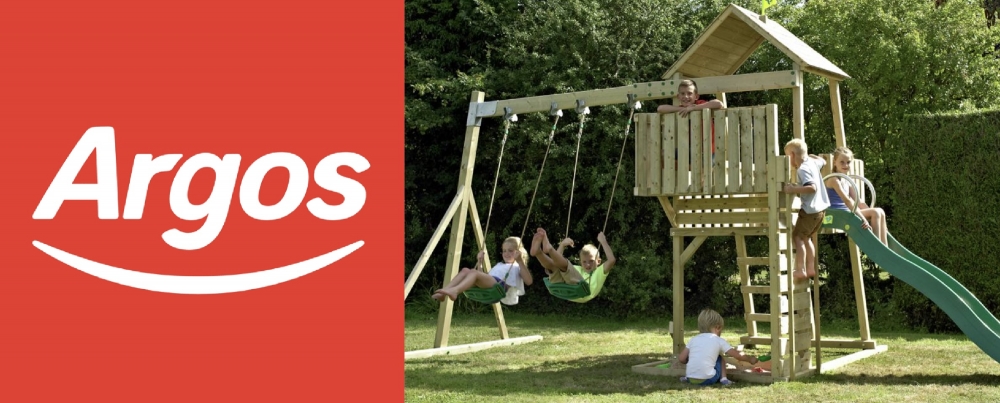 The best place for your children to enjoy the great summer weather is out in the garden and Argos have a fun range of outdoor toys that will keep them occupied for hours! Even on a cloudy day, keep your children safe with quality sun protection and make sure that they are regularly enjoying a cool drink too.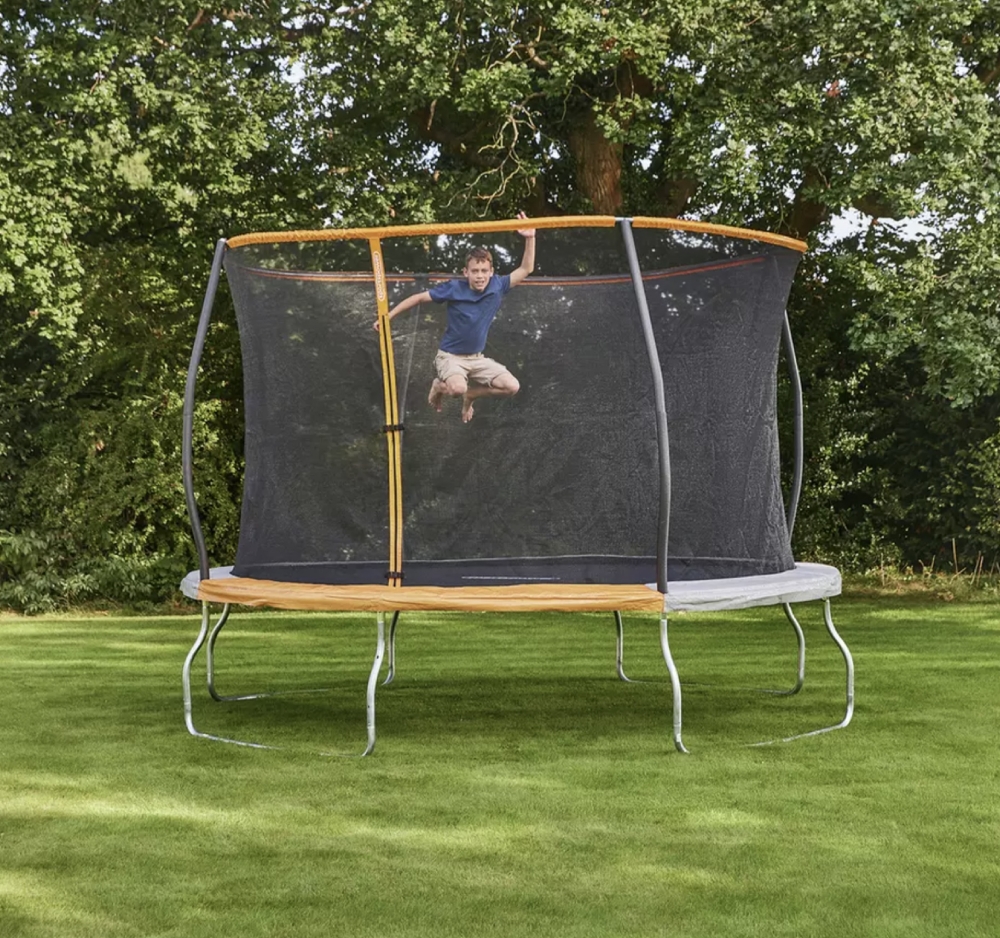 1. Sportspower 10ft Outdoor Kids Trampoline
Children love trampolines and it is a great way for them to get fit and have fun. This quadlock style trampoline has a built in safety enclosure and is is easy to set up and take down and collapses to a convenient size for storage. The trampoline is suitable for children aged six upwards. As well as being a fun trampoline, with imagination it can become a fort or pirate boat!
The trampoline is 305 cm in diameter with a height of 250 cm, width of 305 cm and depth of 305 cm
Leaving the best news till last, the trampoline is currently on special offer, priced £130 – just £2 more than the smaller 8 foot trampoline.
●
Click Here to Buy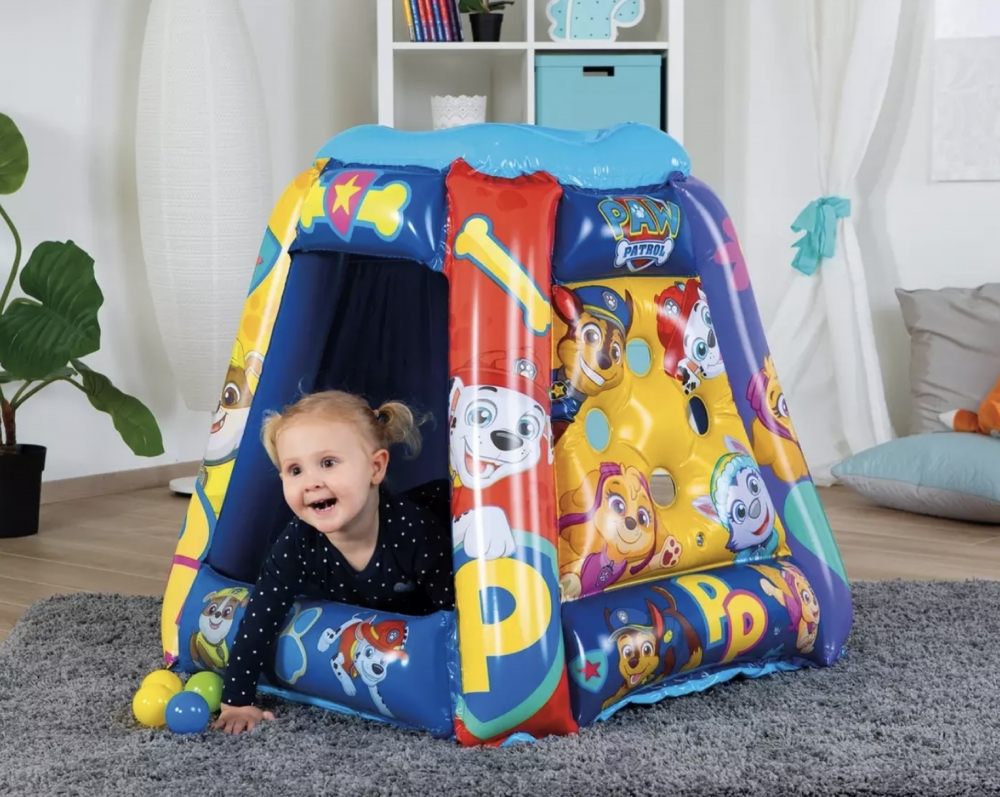 2. PAW Patrol Inflatable Ball Pit with 20 Balls
Younger children love the Paw Patrol Inflatable Ball Pit. The pit is made from PVC and is quickly inflated. 20 soft-flex balls to fill the pit which is great for either outdoor or indoor fun. There are large crawl through openings to add to the fun. Priced £30
●
Click Here to Buy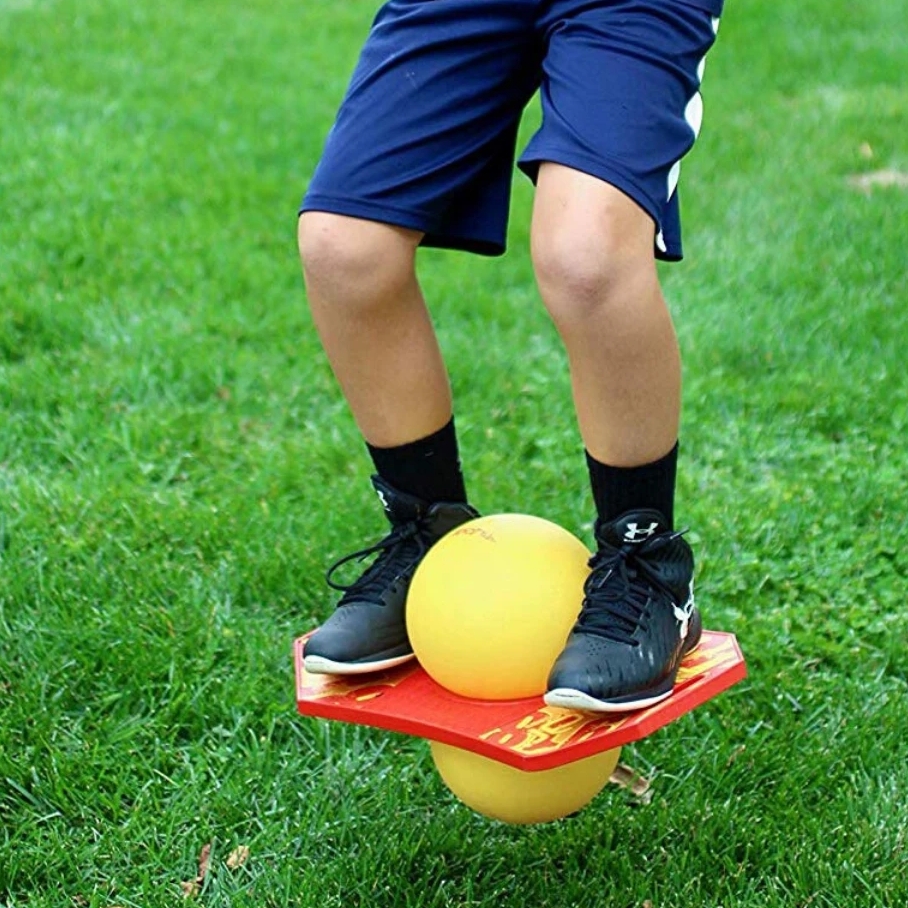 3. Chad Valley Pogo Balls
This is definitely an irresistible toy and your children will love hopping around on the pogo ball! The ball is surrounded by a non-slip mat and quickly folds for storage. Sizewise it measures 24 cm in height and 38 cm in width. It is light and easy to transport as it weighs just 0.76kg and it comes with an air pump. The pogo ball can be used by anyone weighing under 55kg and as well as being fun, it helps build up strength and improve endurance, coordination and balance. The Chad Valley Pogo Ball is currently on special offer with 1/3 off and is £8.00
●
Click Here to Buy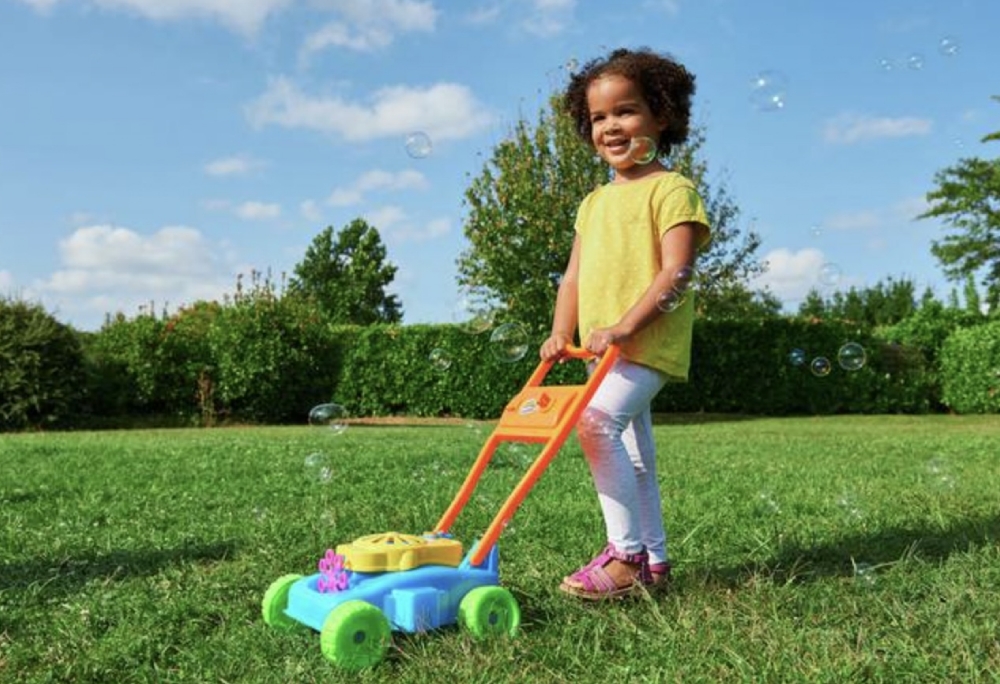 4. Chad Valley Bubble Lawn Mower
This is the perfect toy for a summer day! Your child can pretend to 'mow the lawn' while creating plenty of colourful bubbles- the more they push the bubble maker, the more bubbles produced! The mower even makes a grass mower sound and comes with 118ml of bubble solution for the first day's fun! The bubble lawn mower is suitable for children aged three years and over with parental supervision and requires 3 X AAA batteries ( please note these are not included). The bubble lawn mower is now priced £9.00 – reduced from £12.00
●
Click Here to Buy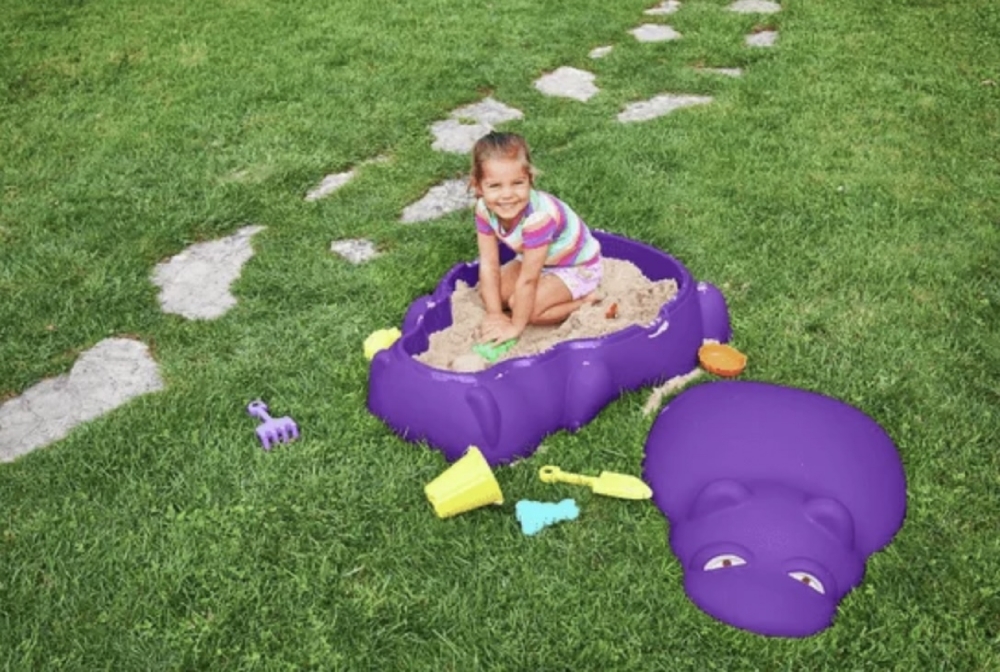 5. Chad Valley Hippo Sand Pit
This is a lovely toy for children aged over 12 months and will provide hours of fun. Made in plastic, the sandpit comes with a lid so it can be left outside. The lid is specially designed so that it can be used for water play or playing with soft balls. The lid should always be replaced once your child has finished playing, to protect the sand from animals and bad weather. Priced £25.00
●
Click Here to Buy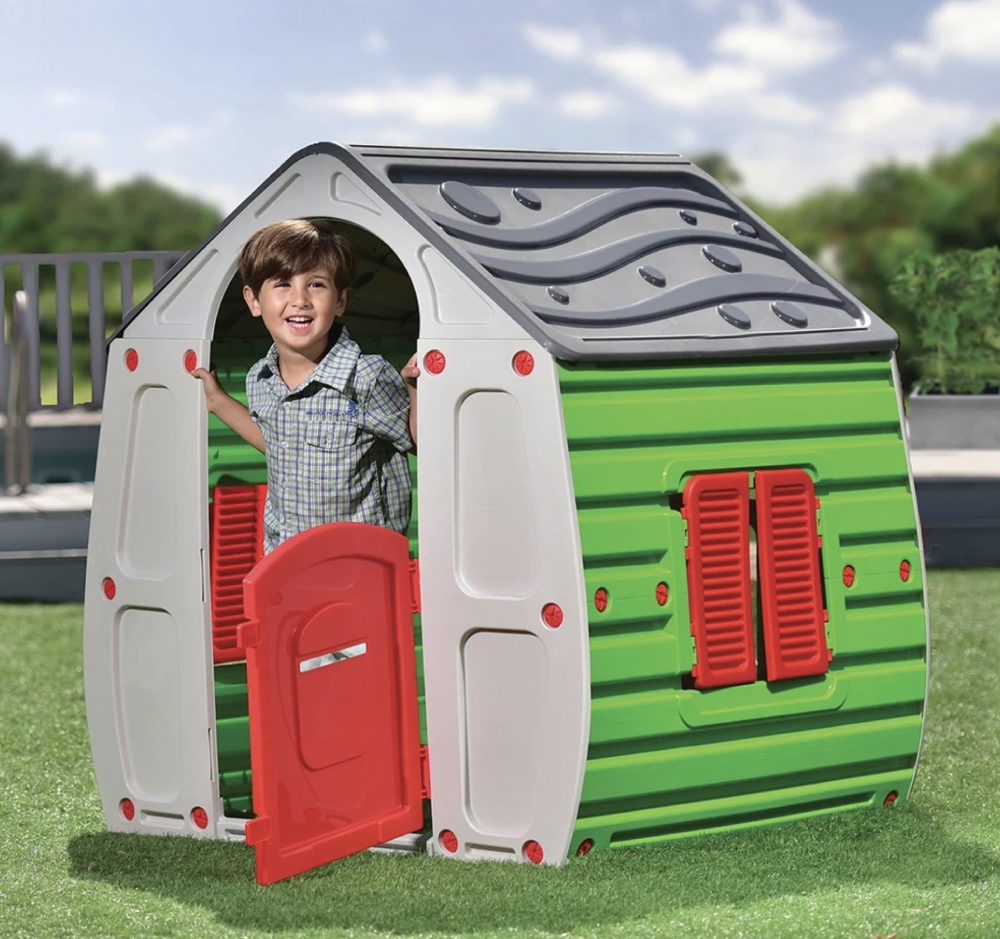 6. Chad Valley Magic Playhouse
Young children love being able to walk inside their own little playhouse and it really encourages them to role play as there is a door, back window and shutters- would you believe it, there is even a letterbox on the front door! The house is suitable for children aged two years and over and is made in polypropylene and is bought as a flat pack. The height is 109 cm, width 90 cm and depth 102 cm. The play house weighs 10.2kg. The magic playhouse is currently priced at £45.00 with a saving of 25%
●
Click Here to Buy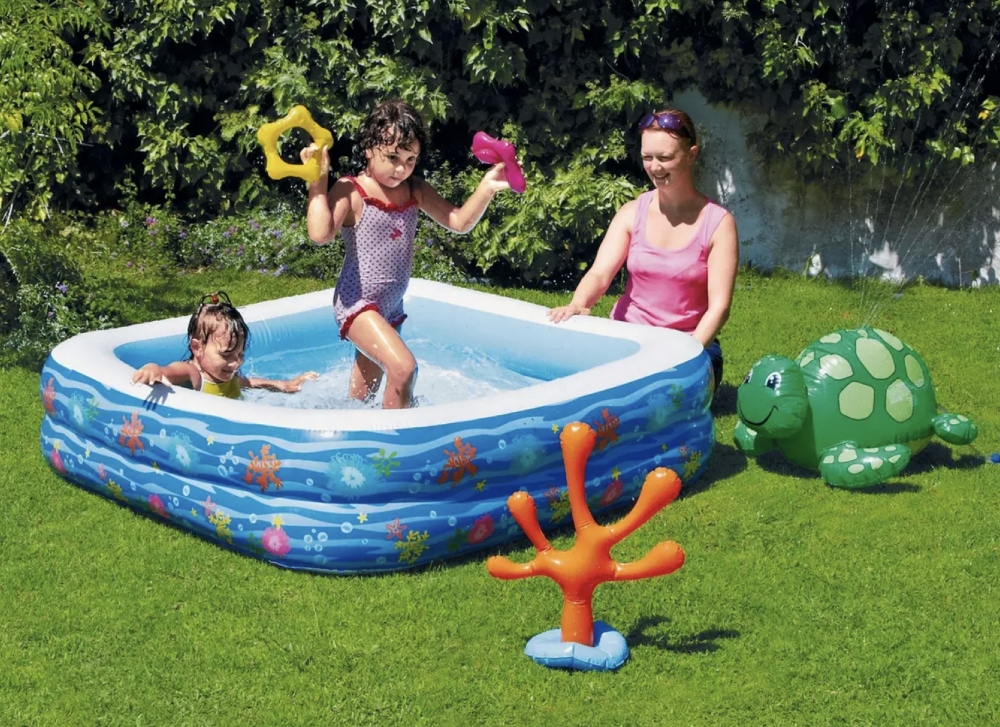 7. Chad Valley 5ft Spray Turtle Kids Paddling Pool
This colourful paddling pool looks soooo tempting! It will provide hours of fun, especially as it comes with a spray turtle that squirts water when attached to a hose! There is also a pretend piece of coral and two rings to add to the fun. The dimensions of the paddling pool are - Length 104 cm, Width 104 cm and Depth 40.6 cm. The pool sides are two tier with a double valve intake so takes 3-4 minutes to inflate – and it comes with a puncture repair kit!
The paddling pool is suitable for children aged three years plus and for their safety, they must be constantly supervised. The best news is that there is 1/3 off the price of this paddling pool and it is now £25.00
●
Click Here to Buy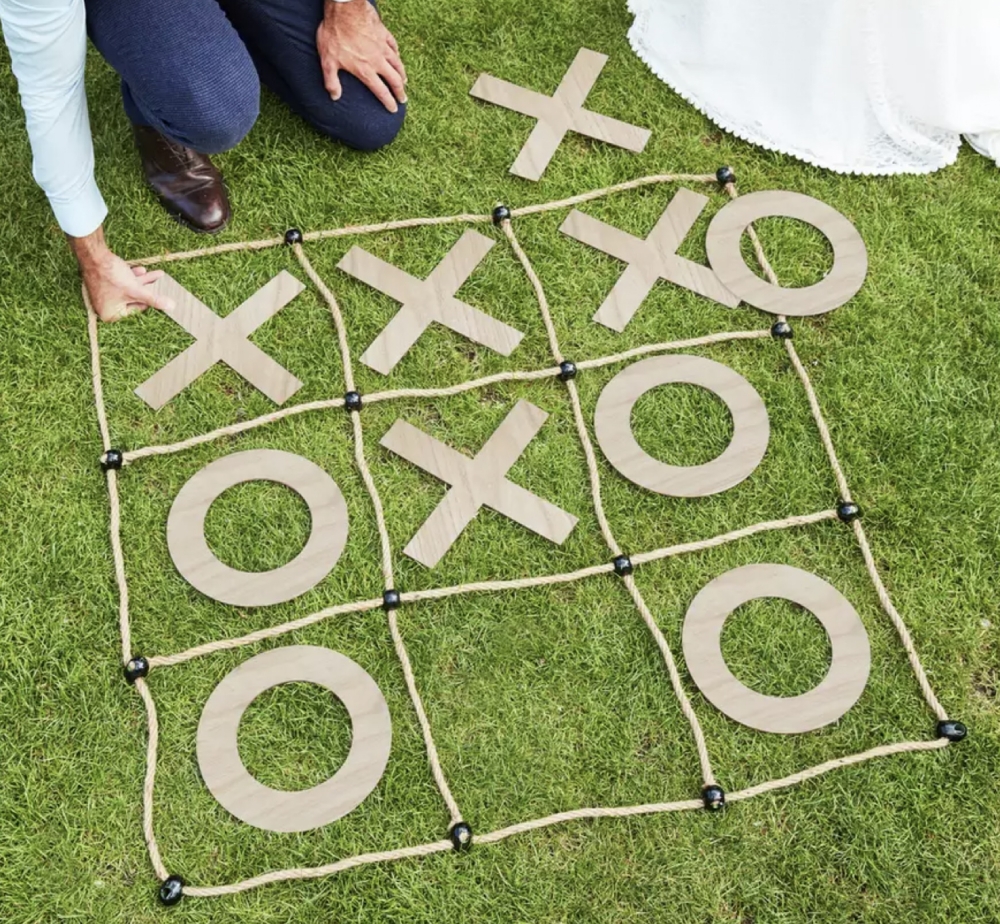 8. Ginger Ray Outdoor O And X Game
What a fun way to play this classic game in the garden! Giant noughts and crosses appeals to young and old alike. There is no assembly involved so you can get playing quickly! There is a 1 x 1 metre square rope game board and 5 x Os measuring 25cm in diameter and 5 x Xs measuring 25 cm in height x 25 cm in width. All ages can join in the fun from 3 to 103! Priced £20.00
●
Click Here to Buy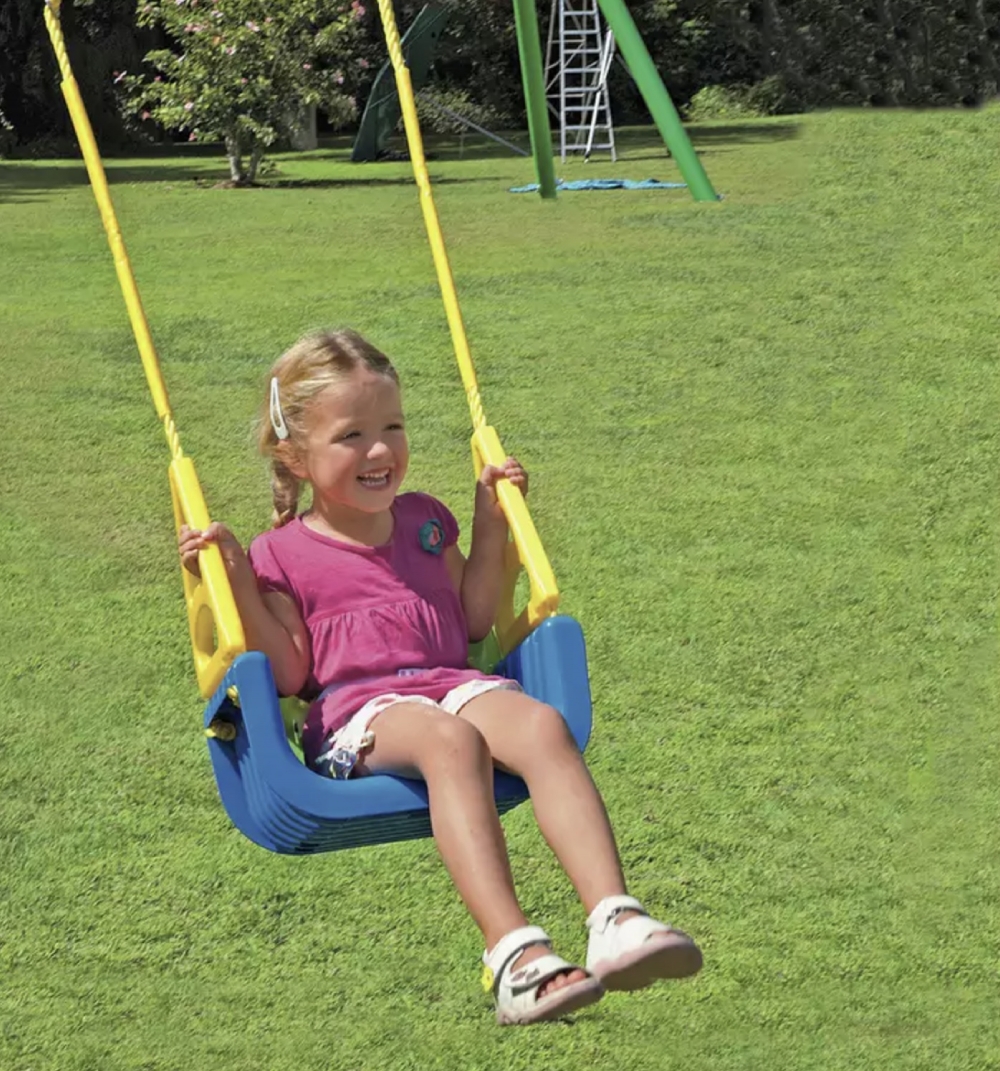 9. Chad Valley 2 in 1 Toddler and Kids Swing Seat
The clever swing is a multi-stage swing seat so it will grow with your child and last longer It can be easily converted from a nursery swing, into a swing with a backrest and then a large swing. It works well if you have children of different ages too and it can be used from nine months – and always under direct supervision . The seat is made from injection moulded plastic with ropes – but you will need a tree or alternative frame. There is currently 1/3 off the price and the swing costs £20.00
The three seat settings are -
Stage 1 safety swing with detachable T bar, for ages 9 to 36 months. Stage 2 swing with backrest: for ages 3 to 5 years. Stage 3 large swing seat: for ages 5 years and over. ( maximum user weight 30kg)
●
Click Here to Buy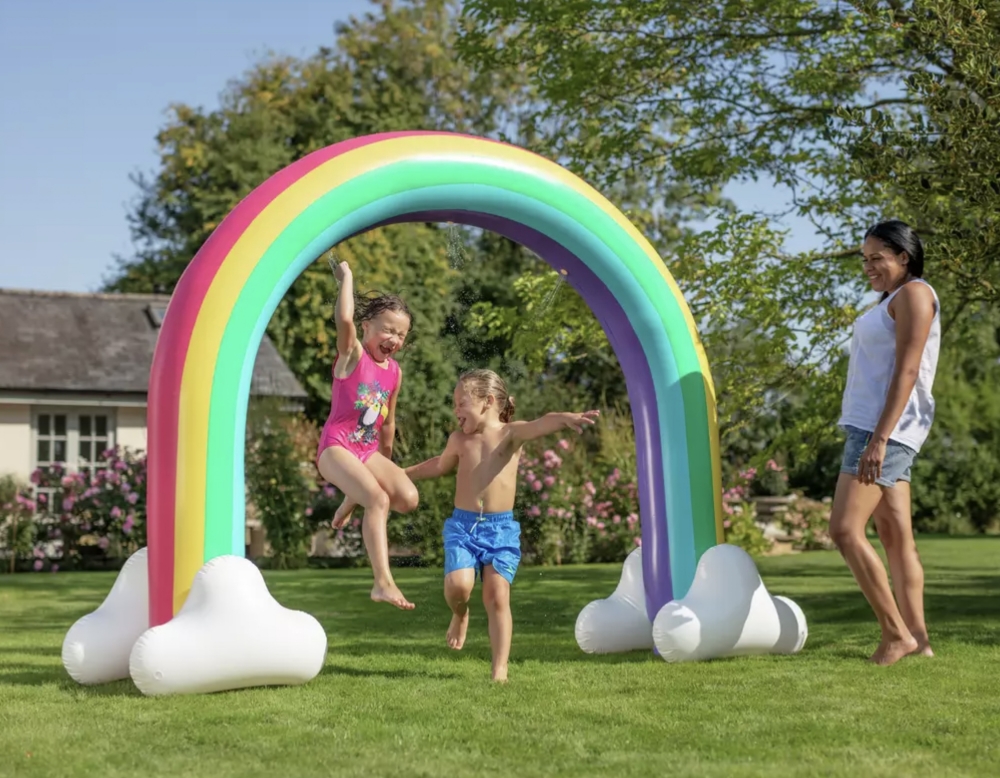 10. Chad Valley Inflatable Rainbow Sprinkler
This magic rainbow is so much fut on a hot sunny day as it has a built in water sprayer to catch anyone who passes under it! The base is weighted with water so that the rainbow stands on its own and it looks impressive as it is two metres in height! Suitable for children of three years and over, the rainbow comes with a puncture repair kit and folds flat for storage.The rainbow has been reduced in price from £32 to £21.00
●
Click Here to Buy
Happy Summer!
Chrissie x