Sporty Maternity Clothing from Nike
June 10th, 2022
471 Views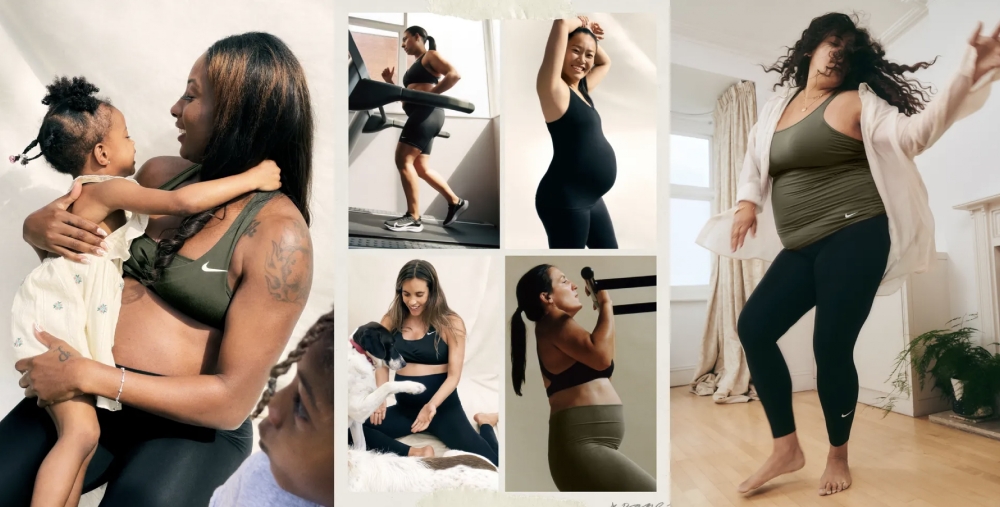 When you are pregnant, you want to look stylish, but comfort is definitely the top priority! Luckily with the current popularity for wearing trainers - even with skirts and dresses- and the continuing fashion of wearing well-designed sports clothing, it is possible to look and feel great this year!

Comfort is the number one essential during pregnancy – especial in the later stages! As your body blossoms and the delivery dates gets closer, it is important to feel as comfortable as possible both during the day and at night. Clothes should be made from cotton and other natural fabrics and underwear (especially in the summer months) will definitely feel far more comfortable if it contains a high percentage of cotton.

If you are buying maternity leggings and trousers, ensure that they are well cut and a little on the generous side. Maternity tops are best if they are not fitted and are slightly looser. To make life easier, having clothes that are machine washable and do not need too much ironing is a real bonus. Footwear should be extra comfortable and made from leather or another fabric that allows your feet to breathe.

You may not thought about Nike sportswear as a potential source of great maternity clothes and you certainly don't have to be sporty to enjoy wear really well made and stylish clothing. An added ecological bonus is that many of the items in the Nike range are made from sustainable materials. It is fun to browse through the Nike collection in the comfort of your home. If you become a Nike member, you will be eligible for free shipping and returns within 30 days. Nike also has a student discount scheme.

This year, Nike is celebrating its 50th anniversary and its maternity collection is full of jewel bright clothes bearing the famous Nike logo.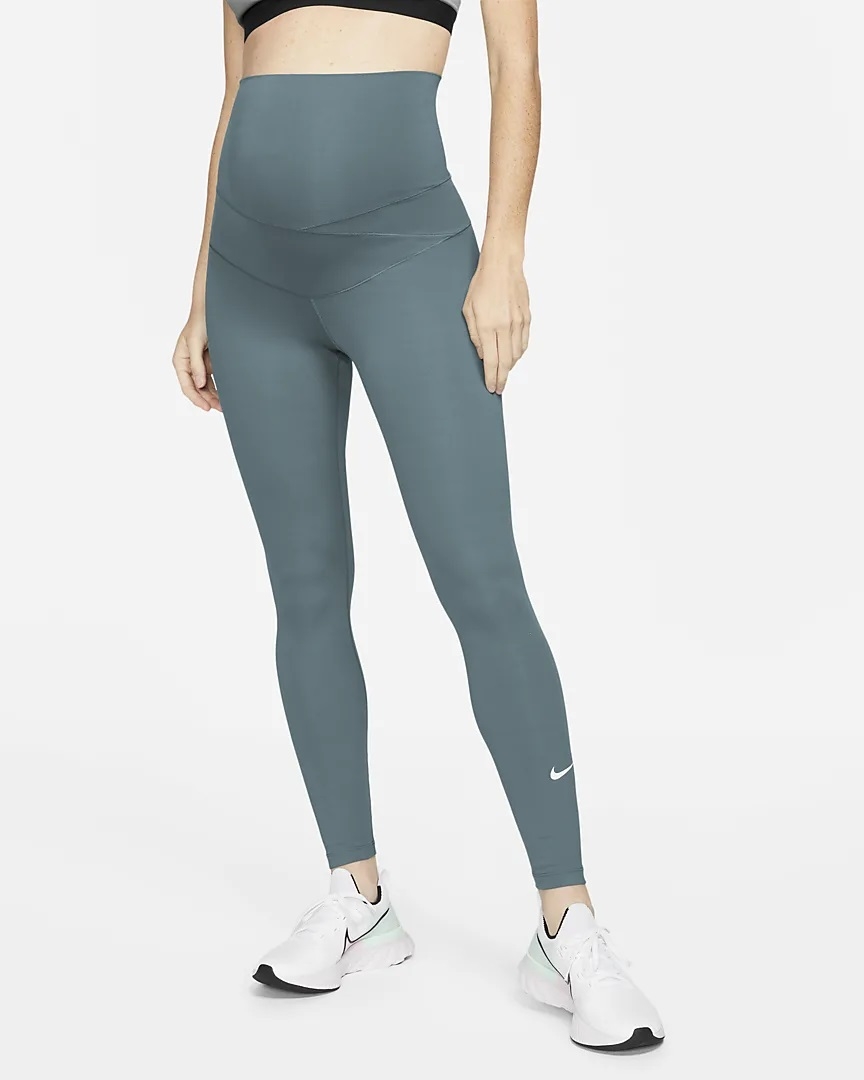 Nike One High Waisted Leggings Click Here to Buy
A comfortable pair of leggings is a wardrobe basic for expectant mums , light and breathable and comes in a wide variety of sizes!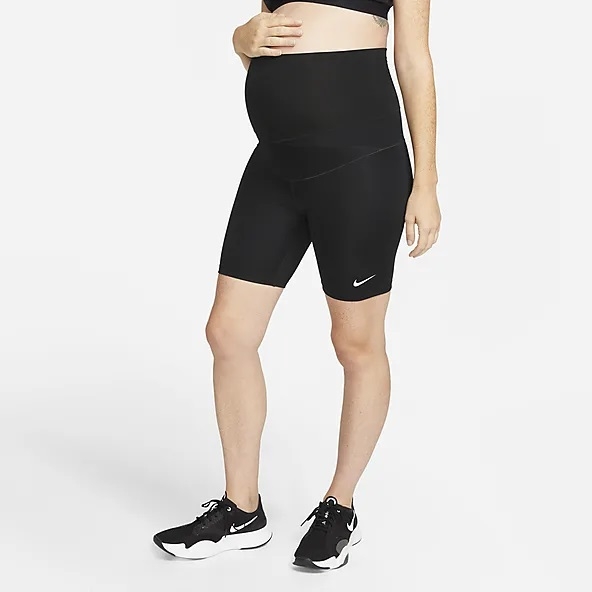 Nike One Dri- Fit Shorts Click Here to Buy
Perfect for sunny days and measuring 18cm in length to be flattering, whilst outlining your bump.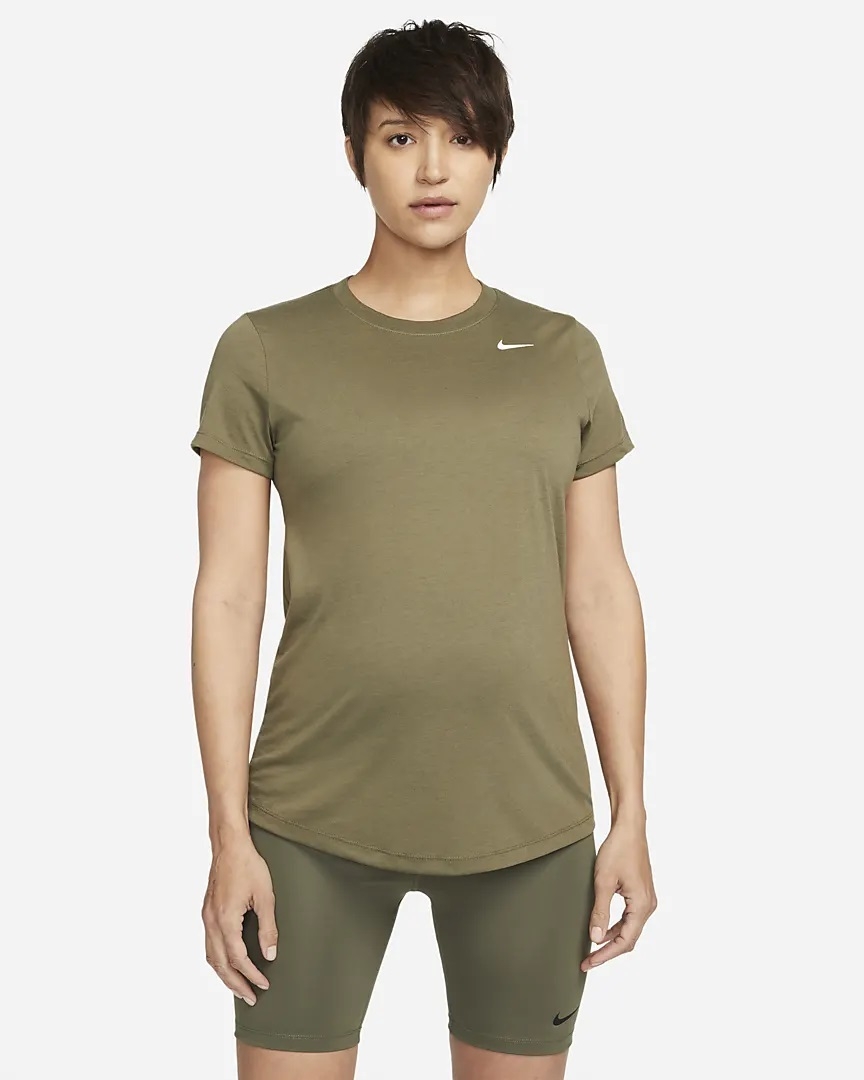 Nike Dri-Fit Maternity Tee-Shirt Click Here to Buy
A comfortable, good loose fitting tee shirt that has a little more room for later in your pregnancy.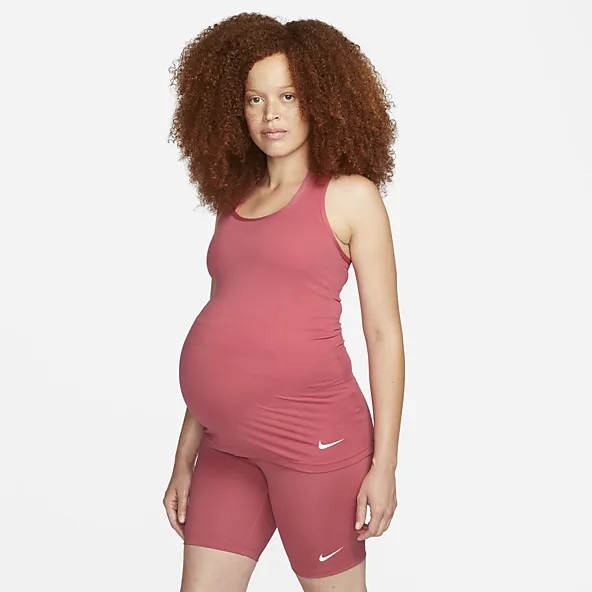 Nike Maternity Tank Click Here to Buy
The Nike Tank is so soft that it feels like a second skin and has has been cut a little longer in length to cover your bump perfectly.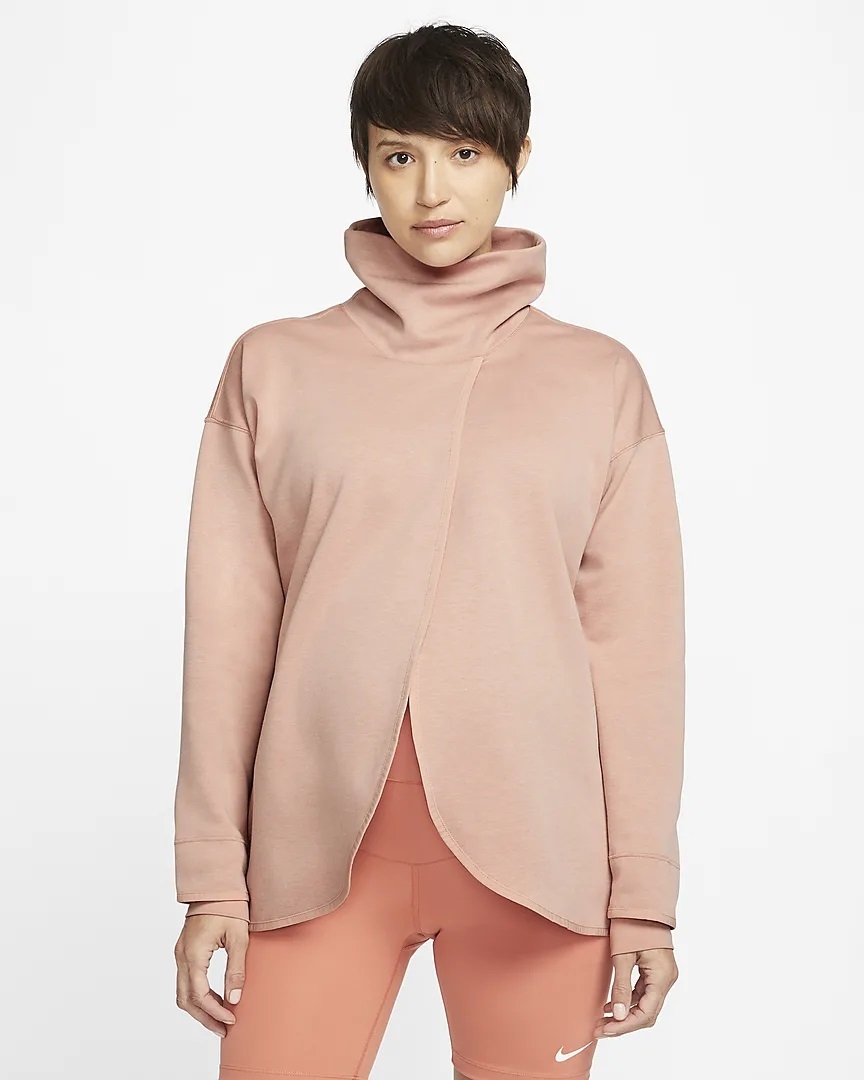 Nike Maternity Sweatshirt Click Here to Buy
For something cosy to wear on cooler days, with a fabulous wrapover design.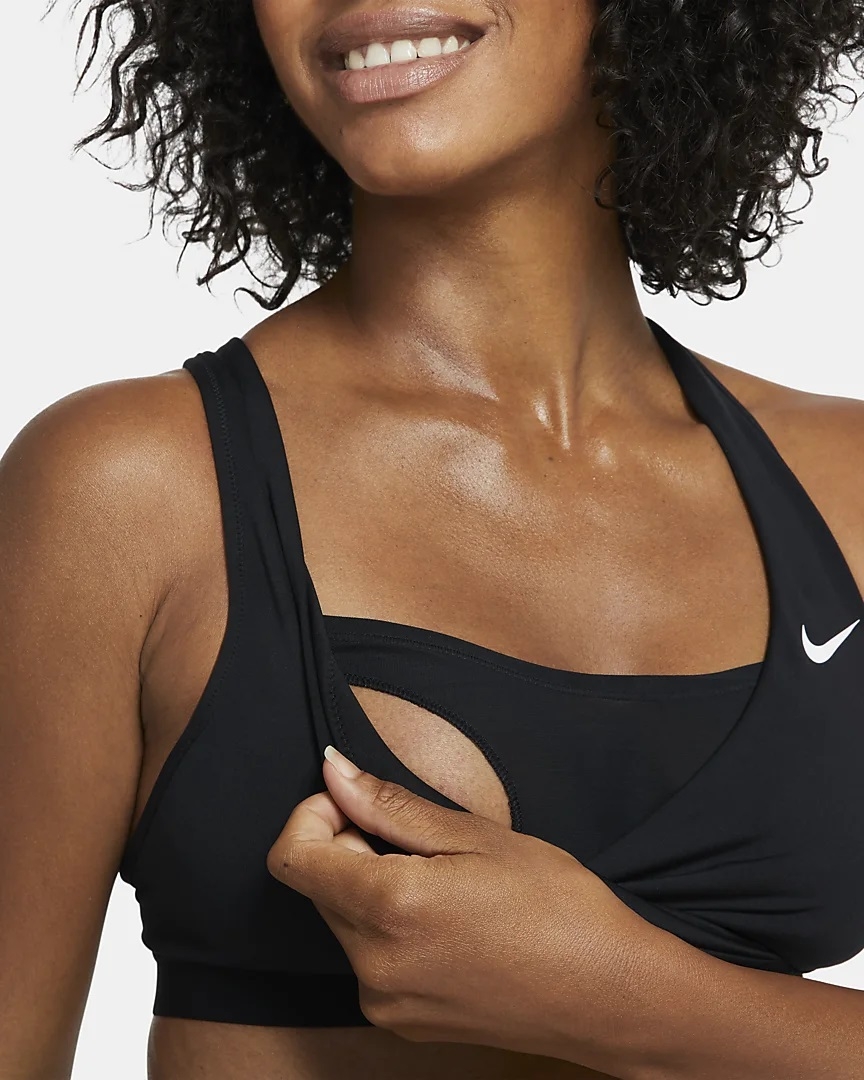 Nike Dri-FIT Swoosh Support Bra Click Here to Buy
The Swoosh is a really comfortable medium-support, padded bra that has been specially designed for pregnant women and nursing mothers.
Chrissie x