Awesome Birthday Cake Ideas for Boys and Girls
April 14th, 2022
1258 Views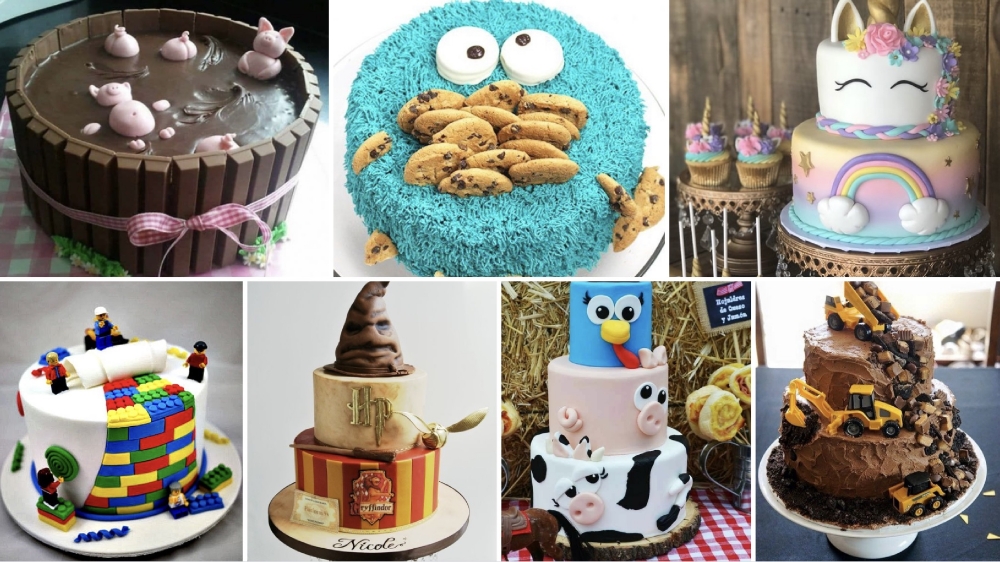 Birthdays are magical for children who love to count the weeks and months to their next big day – and can't wait to be another year older. Isn't it funny how as soon as we get over 30, mums and dads try their best to forget how many candles they should have on their cake!

Part of the fun on their birthday is the birthday cake and you can certainly make this special if the cake is of your child's favourite character, depicts their favourite activity or is in their favourite colour! Supermarkets have a good variety of birthday cakes at reasonable prices- Tesco for example has a Unicorn, Peppa Pig, Princess Tiara cake and X Box celebration cake all for under £15. Sainsbury's have a good selection too including Paw Patrol, Wiggles the Caterpillar and butterfly gift cake all priced £6- £12 and both supermarkets include the cakes in their home delivery service.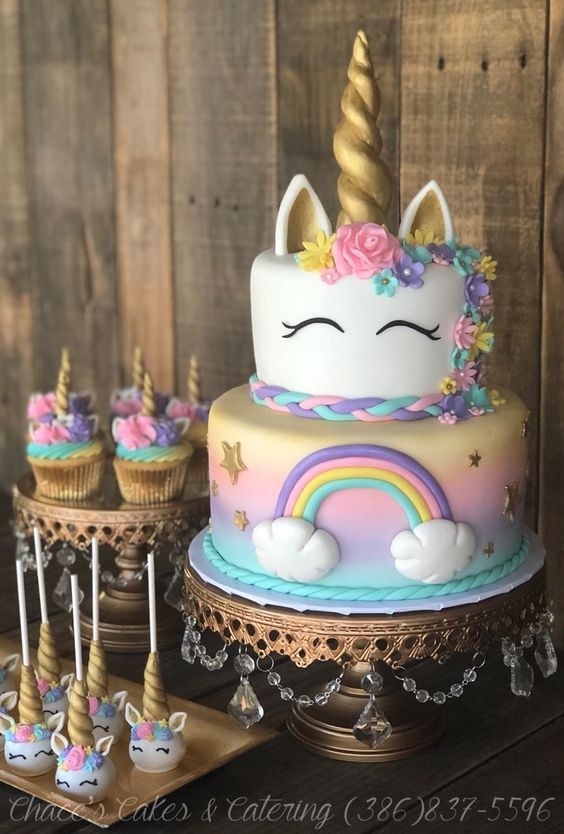 Have you ever thought about making your own awesome birthday cake for your child? The thought needn't be terrifying, the results will be amazing and your child highly delighted! The big advantage is that you can make your child their favourite type and flavour of cake and this is a great bonus if your child is gluten intolerant or has a food allergy.

It is worth bearing in mind that while Victoria Sandwich cake is popular, if you are making a shaped cake, you make find a Madeira cake holds its shape and freshness better. Don't worry about trying to buy a cake board to fit as they are usually quite pricey, cover a large chopping board or piece of hardboard in tin foil and this will be perfect.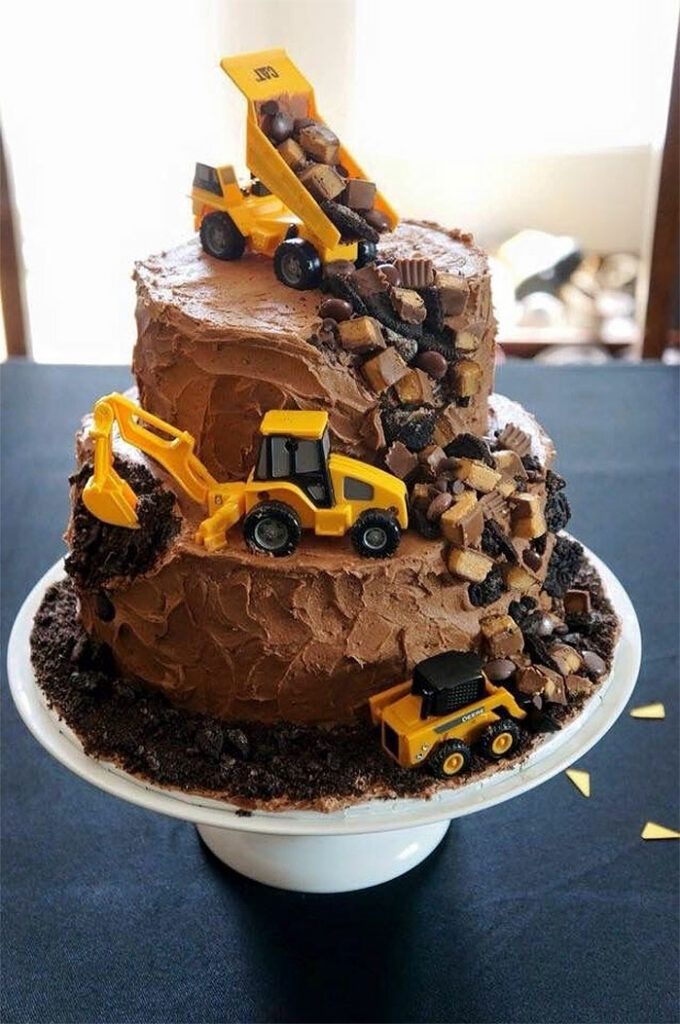 * Hire the perfect tin

There are many cake shops that rent out large shaped cake tins either in the range of numbers from 1-9 or in the silhouettes of popular characters. The shop will also be able to advise you on what quantity of sponge mixture will be required.

The current trend for cakes is that they are round and smaller in diameter and taller, but ring moulds are popular and easy to cut and of course you don't need to hire a tin if you are making a football pitch cake or zoo cake as you can bake the cake in a large rectangular baking tin. Young children love treasure chest cakes and these can be made using a large loaf tin – and cutting off the top third of the cake to make the lid. Our illustration shows how tiers of yummy chocolate cake can soon be transformed into a building site!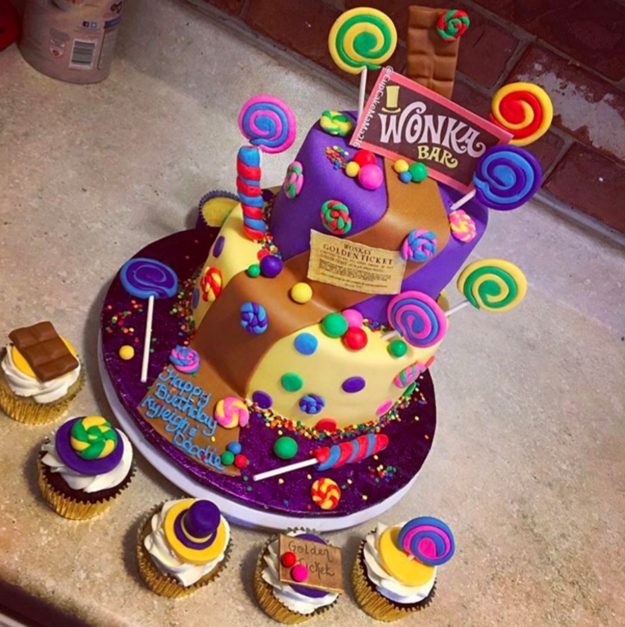 Make a colourful cake!
You can give the birthday cake a 'wow' factor by making the sponge cake in a variety of colours . Simply bake a number of sponges each in a different colour and sandwich them together with a thin layer of jam or buttercream. To guarantee a good strong colour for each sponge layer, use gel food colouring rather than liquid food colourings. Liquid colourings are ideal if you want a soft shade such as pale pink.
Cheat with the icing!
If the cake design requires several different colours, the easiest type of icing to use is ready made fondant icing which is available in a wide range of colours. This type of icing is simply rolled out on a worktop covered with a light layer of cornflour, using a rolling pin dusted with cornflour. Check out how cool this Wonka cake is! YUM!
If your design is more straightforward, you can cover the cake in buttercream icing. The key to success is to beat the butter and icing sugar together really well to get rid of any lumps and if you are flavouring the icing chocolate for example, dissolve plenty of cocoa in a tiny amount of boiling water and beat the mixture until smooth – it is a common mistake to add too much liquid and end up with runny buttercream.
The buttercream looks really smart if it is combed with a grooved icing smoother – if you are feeling confident, you can pipe a contrast colour in the grooves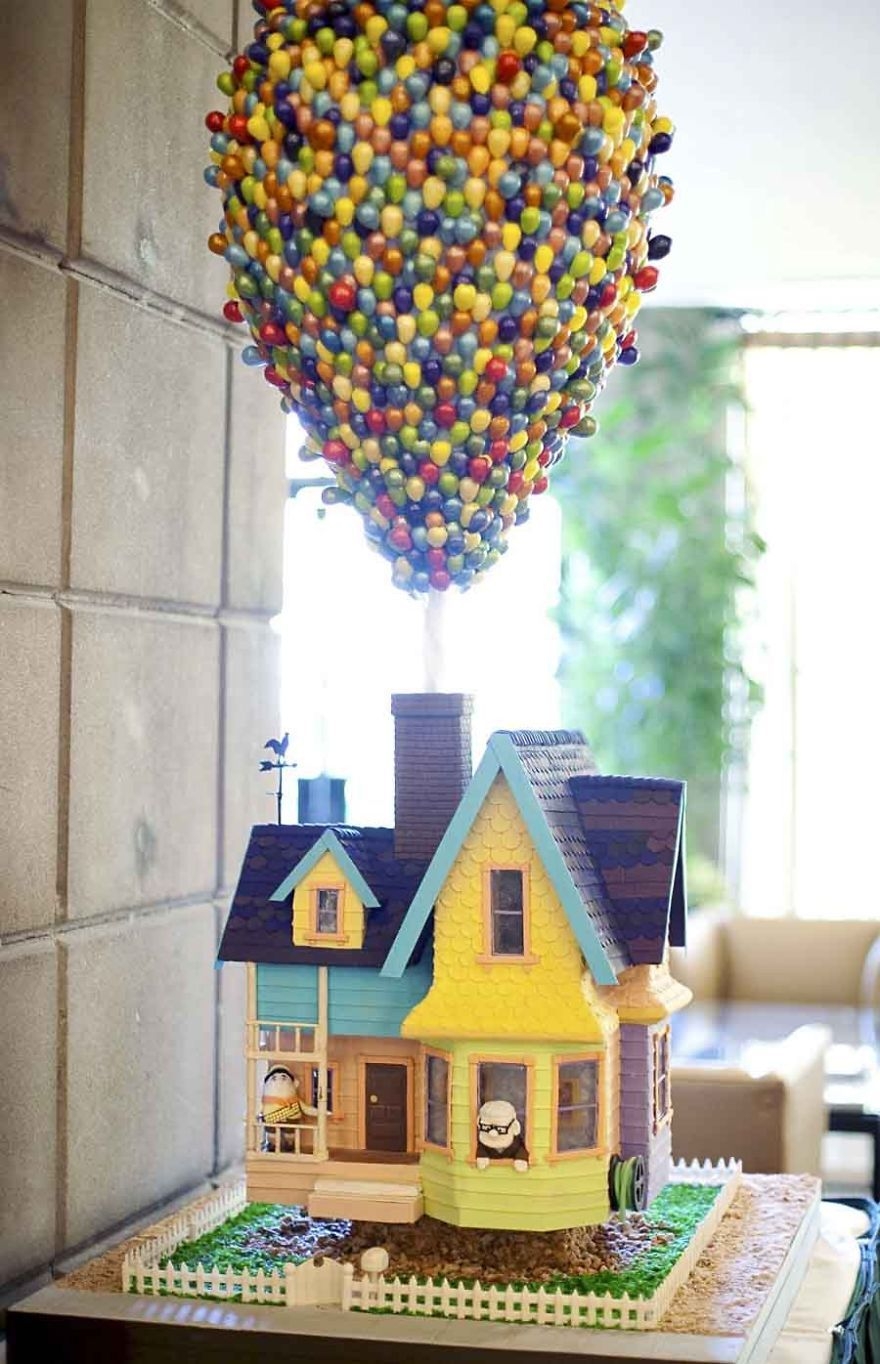 * Buy some beautiful decorations
Specialist cake shops and supermarkets have a great range of different cake accessories. Etsy has some fun edible cake decorations including flowers, penguins plus a unicorn and rainbow. Etsy also has a selection of acrylic name and age cake motifs and colourful mini balloon cake toppers for the 'UP' cake.
●
Click Here to Buy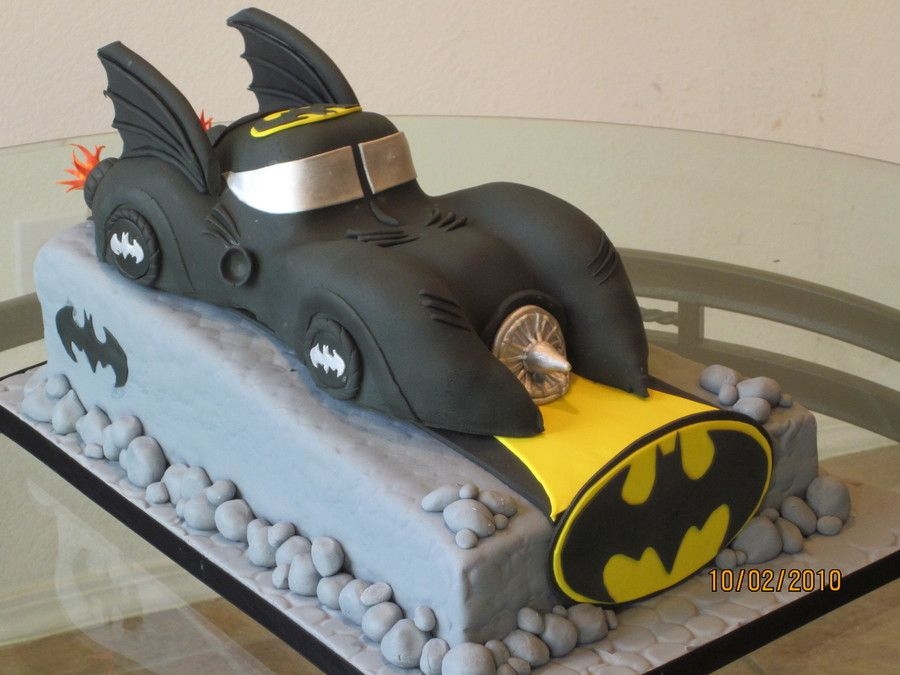 Why not make a dramatic black birthday cake?
Cakes covered with black icing are definitely trending this year! Black buttercream or icing can be brought to life with metallic cake paint and lots of brightly coloured candies to scatter up the sides and across the top – sparkler-style self- relighting candles finish this amazing look. How about doing a Batmobile?
* Colourful cake ribbon
Another clever way to decorate the birthday cake if you are not brilliant at icing is to buy a decorated cake ribbon Etsy has a colourful range of cake ribbons that you simply wrap around the cake.
●
Click Here to Buy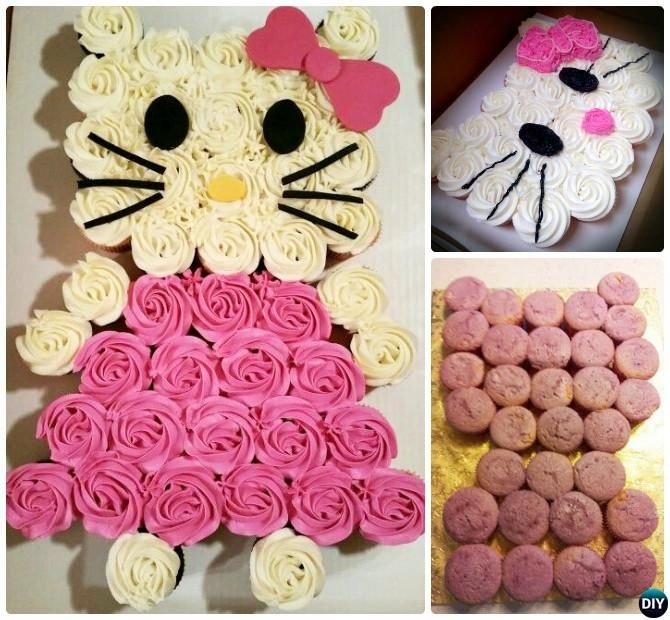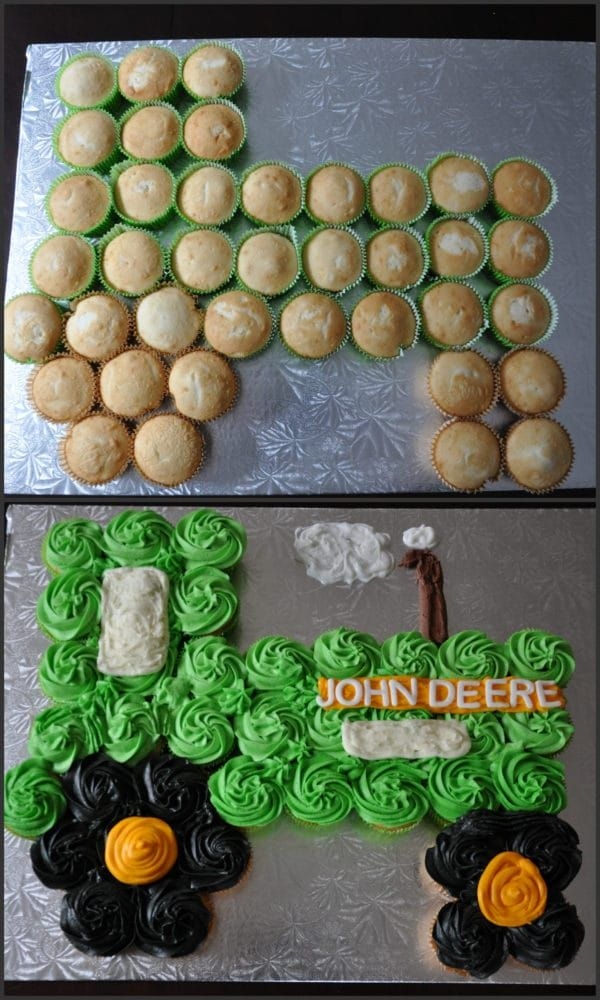 * Pull apart cupcakes?

Either shop bought or homemade cupcakes or muffins can look really special if they are displayed uniquely. Each cake can be decorated with buttercream icing and laid out as their special character like this Hello Kitty one or a cool tractor!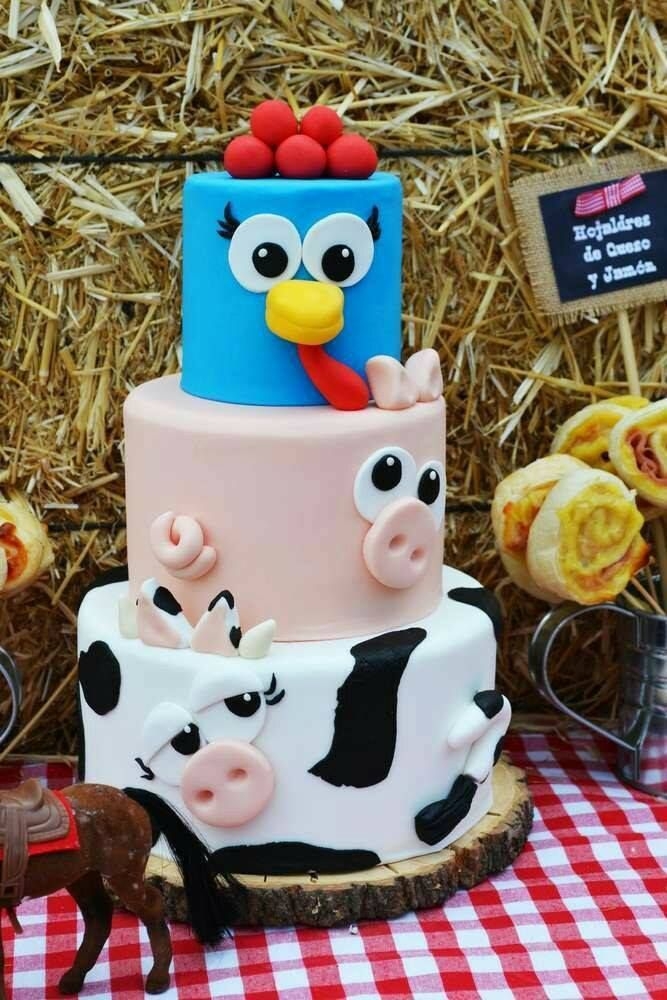 Hunt out a local cake artisan...
There will be plenty of local cake makers who can help you make your child's birthday cake totally awesome. Some artisans are happy to decorate the cake you have baked which is a great way of keeping the costs down and others specialise in painting in food colours. They usually paint the design on a small thin cake board which you can then use as a topper and fix to the cake you have made and iced. The design can be your child's favourite interests ranging from dinosaurs, Thomas the Tank Engine and space rockets to horses, princesses and Unicorns.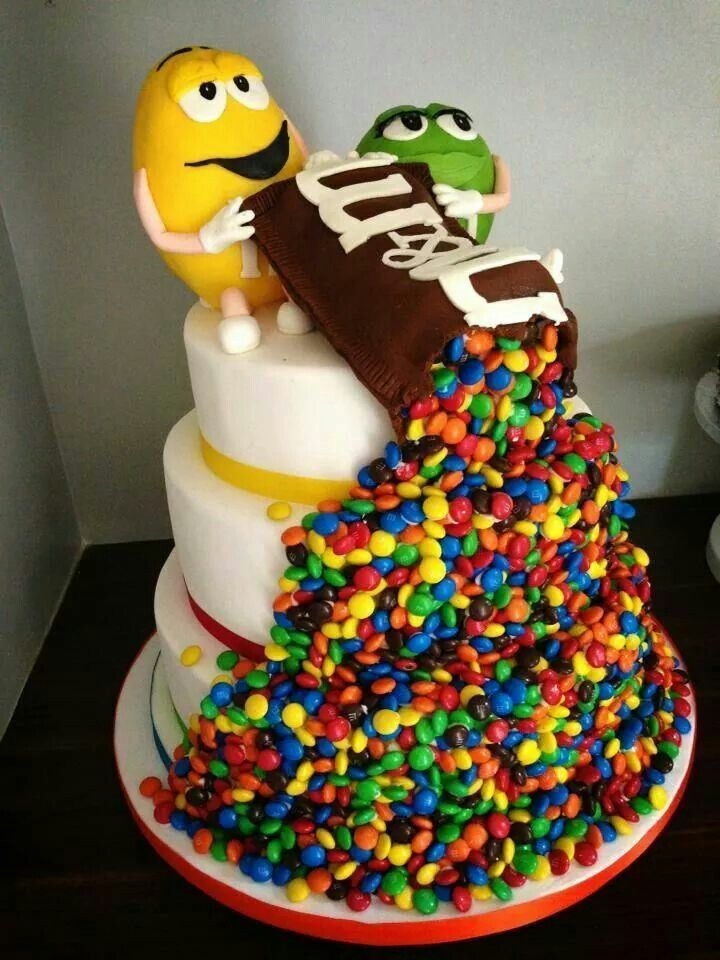 Chrissie x