Old fashioned toys still around today
June 17th, 2022
525 Views
Modern toy stores are certainly awesome places and the range they stock is dazzling and sometimes, overwhelming. If you find yourself nostalgically remembering your own much-loved toys, you will be surprised and delighted to learn that many of them can still be bought as they have stood the test of time and remain as popular as ever!
What you considered as 'old collectibles' from your childhood could be ideal toys for your children – with the added bonus that you can enjoy playing with the toys a second time around!
Lego® the coloured building bricks that were invented in Denmark in the 1960s has been voted the top toy of all time! Lego bricks have certainly changed over the years and are now available in 60 different colours and more than 370 different elements to buy. Amazingly, seven Lego sets are sold every second somewhere in the world. There are various websites selling used Lego bricks as well as others with all types of information for Lego aficionados.
Here are the top five classic toys-
1. Lego® Bricks
Click Here to Buy
2. The Monopoly board game
Click Here to Buy
3. Action Man
Click Here to Buy
4. Scalextric set
Click Here to Buy
5. Barbie
Click Here to Buy
Interesting, one of the oldest modern toys that remains as popular as every is the little tub of bubble solution. They are sold in many different countries with a small plastic 'wand' for blowing the bubbles fixed inside the lid. Ideal and irresistible for children of all ages, savvy parents make their own bubble solution! You can still buy it in just about every shop these days.
●
Click Here to Buy
Here are some of the other classic toys that have appeared over the years…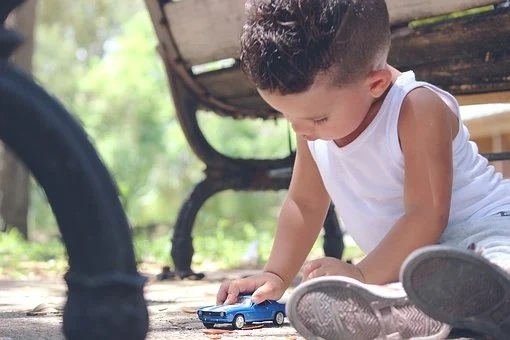 Toys of the 1950s
During the 1950s, toys were certainly different for girls and boys. Girls were given baby dolls in hand-knitted outfits and teddy bears as well as toy cots and prams. Another popular toy was the miniature baking set – complete with mini rolling pin!
For boys there were pea shooters and spud guns and there was great excitement when the first walkie-talkies appeared. The 'Slinky' had been invented by Richard James during the 1940s, but took some time to become popular. Slinky is a pre-compressed helical spring. Slinky can perform different tricks, including travelling down a staircase.
Toys of the 1960s
During the 60s every little girl wanted a Sindy fashion doll as well as her boyfriend Ken. There were so many different outfits to buy them both and all types of accessories including horses, sports cars. Sindy was launched in 1963 by the Exeter-based toy company, Pedigree in answer to the bigger-busted Barbie doll that had appeared a few years earlier. Since her creation more than 150 million Sindy dolls have been sold. The original dolls are now collectors' items and selling for up to £1,500 each. Sindy remains the most popular fashion doll in the UK and Europe, while Barbie reigns supreme in North and South America.
During this decade, Hot Wheels were really popular for boys. These brightly coloured scale model cars were made by the American toymaker Mattel and launched in 1968 and was soon the main competition of the Matchbox brand. There are 20,000 different Hot Wheels cars and 130 different designs are launched every year. Hot Wheels remain popular in more than 150 countries.
Other classic hits during the 1960s was Etch-a-Sketch, a thick grey screen in a red casing with knobs that when turned, make lines magically appear. For young children, the Fisher Price Chatter Telephone was launched and has remained popular every since.
Toys of the 1970s
Lots of the toys that appeared in the 1970s were inspired by popular TV shows including The Daleks and Starsky & Hutch. The big 'much have' was the Space hopper- a large rubber ball with handles which allowed children of all ages to sit on it without falling off as they bounced around the garden!
Puppets of all shapes and sizes both glove puppets and stringed puppets were popular and included large fluffy emu puppets like the one used by Rod Hull on television. UNO cards appeared during this decade too and are still a popular way to liven up a dull moment or rainy day
Toys of the 1980s
The big toy of the 1980s which drove everyone nutty was the 3D Rubik's Cube. The cube had three rows of coloured squares across each of its sides and three rows down and the idea was to twist different rows of the cube so that each side of the cube becomes one solid colour. The Rubik's cube was invented in 1974 in the United States by the Hungarian sculptor and professor of architecture Ernő Rubik. Originally called the Magic Cube, the Rubik's Cube is a mathematically complicated puzzle. There are 43 quintillion possible configurations of the Cube' but with skill the puzzle can be solved in just 20 moves!
Sony Walkmans put in an appearance at the beginning of the decade and were an instant hit. The Sony Walkman was a small and very portable tape recorder that made it really easy to listen to music as the Walkman was ultra portable The first Nintendo Game Boy was sold in Japan in 1989 and was then distributed in North America but did not appear in Europe until the end of the year. The Game Boy is an 8-bit handheld game console.
Care Bears also made their debut in the 1980s and have remained popular ever since. The Care Bear range of soft cuddly bears come in an assortment of different sizes and colours and are the perfect bears for children from 0-100!
Toys of the 1990s
Many now classic toys made their first appearance in the 1990s and these include Polly Pocket and My Little Pony – colourful small toy ponies with manes and tails that could be brushed and a catchy TV advert that most of us can still hum!
Where to buy classic toys
If you haven't kept your toys in a box in the attic, there are still many places where you can buy some of the popular classic toys. Many of them, like Lego bricks and Sindy dolls are still manufactured and can be bought in toy stores or online from Amazon -
●
Click Here to Buy
Classic toys often appear at car boot and table top sales and on such websites as ebay.
●
Click Here to Buy
There are specialist classic toy shops in some English towns such as Leicester Vintage Toy Shop and Classic Collectibles Toy Shop in Leek. Specialist websites include-
● www.toyhunteruk.co.uk/
● www.brightminds.co.uk/collections/traditional-toys
Chrissie x