Valentine's fun with children
February 11th, 2022
510 Views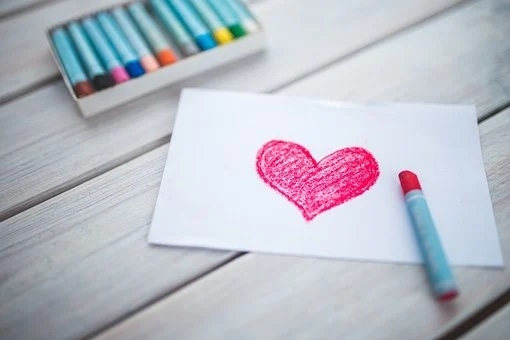 Planning some fun with your children this Valentine's Day is a great way to banish the winter blues! For most of us, the weather is cold and miserable so what better way to life everyone's spirits than by making 14th February special for everyone? True St Valentine's Day has traditionally been for lovers, but it can be easily broadened to make it as celebration of love including children and grandparents too!
Cute Valentines Clothing for Kids
A number of stores are now stocking some special St Valentine's Day outfits for children which are eye-catching and fun! The most popular colour of course is red – which is always a winner with young children and ideas include tee-shirts with loving slogans and dungarees with heart-shaped pockets.
If you don't want to splash out on a whole new outfit, you can buy some red hair ribbons or heart-shaped hair slides for girls and a cheerful red scarf or socks for every family member!
Make special St Valentine's Day packed lunches!
A packed lunch with some heart-shaped sandwiches cut using a pastry cutter is fun for your other half and your children and you can make some heart-shaped biscuits too. Raw vegetables can be cut into hearts using a small cutter too! Don't forget to pop in a special little message in the lunchbox which they will be delighted to receive.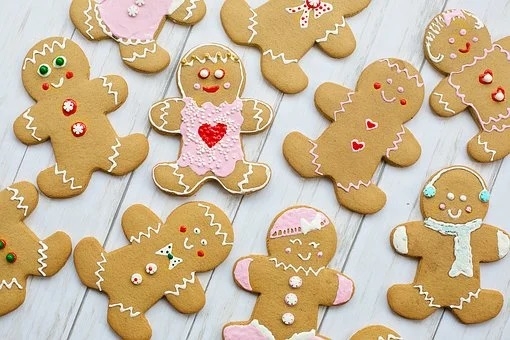 And evening meals
The family evening meal can be made a little special too such as curry and rice served in a heart shape on the plate or a flag with a red heart can be popped into some mashed potato. If you are making pizza – you will score highly by making heart-shaped ones!
Puddings are lovely and easy to think of with red strawberry jelly decorated with heart-shaped chocolate or heart-shaped meringues both winning ideas! Even a bowl of creamy rice pudding will look great with a heart shape of strawberry jam in the centre!
Have a baking session with your children
Most children thoroughly enjoy baking cakes and bread and will thoroughly enjoy making some special goodies for St Valentine's Day. You can make some heart-shaped bread rolls together or some sponge cakes that can be iced and decorated with hundreds & thousands in a heart design.
A very special gesture is to plan for you and your child to take a couple of the cakes to an elderly person living on their own in your street – it will certain be a positive and loving gesture that they will really appreciate
Enjoy a craft session making cards
Your children will certainly enjoy the chance to make some special cards and these can be made using some red paper bought in a craft shop. A very special card can be made using a piece of white paper, decorated by making a fun collage. For this you will need an old magazine, a glue stick, some lacy trimmings or sequins and some glitter.
Give them an old magazine and get them to find and cut out any picture with red or pink in it. It will be great for them to practise using scissors. The magazine pieces should be small. Help your child to draw a large outline of a heart on the front of the card and then they can fill in the outline by sticking the coloured pieces of paper in place. When the glue is dry you can write a simple greeting on a piece of paper for them to copy.
Get potato printing!
Children love seeing their pattern develop on a large piece of paper so cover the table and floor with newspaper and give your child an old shirt to wear and have fun! Make some potato printers with heart shapes in a range of sizes and provide your children with red, pink and purple paint – you will be amazed at their designs
Another great alternative is to cut lengths of wool in red, pinks and purples. Draw a large heart outline on a piece of paper and arm your youngster with a glue stick to fix the wool in place.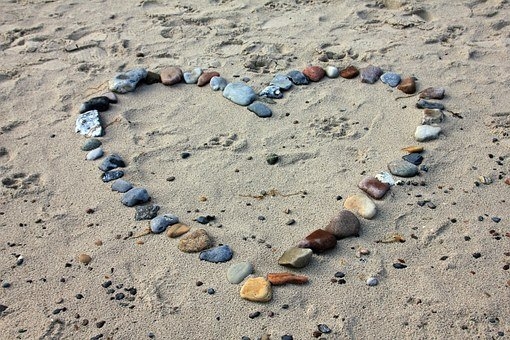 Enjoy some pebble art!
Young children love playing with smooth pebbles and will thoroughly enjoy learning how to make heart shapes with them. If you don't have pebbles large pieces of dry pasta can be used
Talk about love with your children
As well as exploring all the words that show when someone loves another person, why not read them a story that demonstrates love or a poem? If you have family and friends who live far away, plan to ring/ zoom them on St Valentine's Day so that your child can send them their love.
Discuss with your child ways in which love and kindness can be shown within the family. Ask them who they love in your extended family and why. If you include grandparents in the discussion, write down what your child says so that they can give it to their grandparent – that piece of paper will be treasured for years!
Sing a song of love
Children thoroughly enjoy a good singalong so why not have fun on St Valentine's day by singing together all the songs they know that contain the word 'love'?
Have a love treasure hunt
Buy a load of foil covered chocolate hears and hide them around the garden (or if the weather isn't good) or house. Children of all ages cannot resist such a tasty treasure hunt!
Watch a film about love
While youngsters probably don't want to see a regular love story the classic film Mrs Doubtfire' is a great choice as it is very funny to watch but has the strong message that a father loved his children so much that he became Mrs Doubtfire so that he could see them!
Some of these fun ideas like the special lunch boxes will soon become a family tradition which will make 14th February special every year. The important message to convey is that every day is like St Valentine's day in a loving family...
Chrissie x