TOP 10 things to put in your hospital bag
October 9th, 2019
760 Views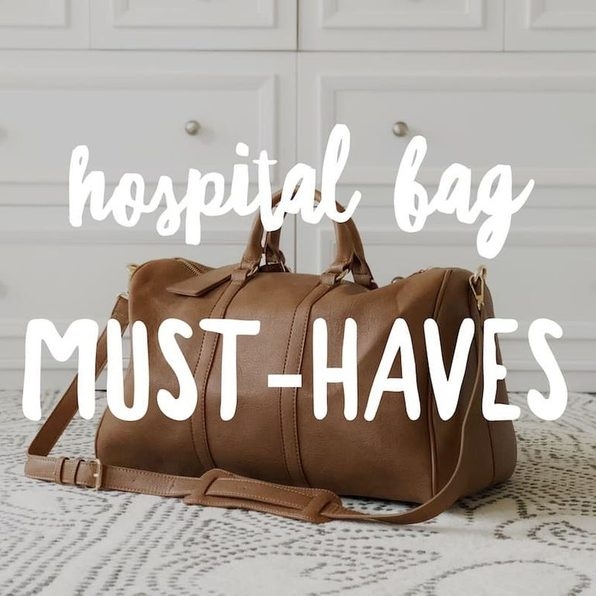 Week 35 of your pregnancy is a very important one as it is the week that doctors and midwives recommend that you have your bag packed ready for going to the hospital/ birthing centre as too many times, mums-to-be are caught out by the early arrival of their baby. Far better to have time to plan and to pack things carefully rather than everything to be a mad last minute dash!

Once you have packed your bag, keep it in a prominent place and make sure your other half or birthing companion knows exactly where it is!

Week 35 is also a good time to ensure that you have bought the baby seat as you will not be allowed to leave the hospital without one.

You're going home outfit.

Choose something smart but ultra comfortable for leaving hospital. Remember that even though you have recently given birth that your body will not have returned to its pre-pregnancy shape so don't pack anything that is tight. If you are going to breast feed your baby, remember this when you choose a top to wear.

A list of people to contact!

You will definitely want to let everyone know the news, but it is strange how in all the excitement you can accidentally forget someone important. Give the list plenty of thought and as well as names write down everyone's contact number – just in case.

Your birth plan!

With all the excitement, it is easy to forget this so make sure you have popped a copy in your bag with any other paperwork that you have been given along the way.

Comfortable pyjamas or onesies plus slippers.

Nothing beats relaxing in your night clothes and these are perfect both sides of the birth. If you are going to breast feed, make sure that your pyjama top has easy openings and also that it is not close fitting as your breasts could well be considerably bigger once your milk has 'come in'.

And plenty of undies.

Make sure that you have a few comfortable nursing bras and some old knickers so as not to spoil any newer ones. Don't forget to pack some socks for when you leave the hospital and perhaps a pair of bed socks if you are prone to cold feet.

Toiletries for pampering yourself.

Nothing beats a long soak in the bath or a warm refreshing shower. Check which you will be able to use and buy some bath oil or shower gel to enjoy. If there is a matching

moisturiser treat yourself as skin can get dry. If you are a lip balm fan, make sure you have packed one of these too.

Comfort supplies!

If you are going to breast feed, you will need some nursing pads to absorb any leakage and definitely some nipple cream to make you more comfortable. A pack of maxi pads will be needed too.

A box of tissues is useful too as is a packet of baby wipes – not only for wiping your hands, they can be very refreshing for your face too.

All your electronics!

You will definitely need your phone charger so it may well be worth buying a spare to pop in your bag. You may well want to use a camera or take a video of your wonderful new baby, but not necessarily use your mobile – now is the time to decide.

Some welcome snacks.

It is well worth popping some of your favourite snacks in your bag and a couple of bottles of mineral water as you can get hungry in between mealtimes. If your baby arrives over a mealtime, you may well feel quite hungry- and as many babies arrive in the evening, this could mean no food for mum until breakfast!

Some loose change

If the hospital has vending machines, pack a purse with plenty of loose change, just in case you would like to buy something..

Your favourite mag or a book.

Whilst you are relaxing, you may well fancy reading so it is a good idea to go prepared. If you enjoy word puzzles, a new book and pen can be popped in the bag (make sure the pen works!) or if you enjoy playing cards, it is worth taking a pack in with you.

By now you will be feeling really excited about the forthcoming birth and will feel relaxed knowing that your all important hospital bag is packed. There is one very special addition to add to the list if your baby is not your first – a small present beautifully wrapped from your new baby to his big brother or sister....
Chrissie x