Fun Family Halloween Costume Ideas
September 7th, 2018
4898 Views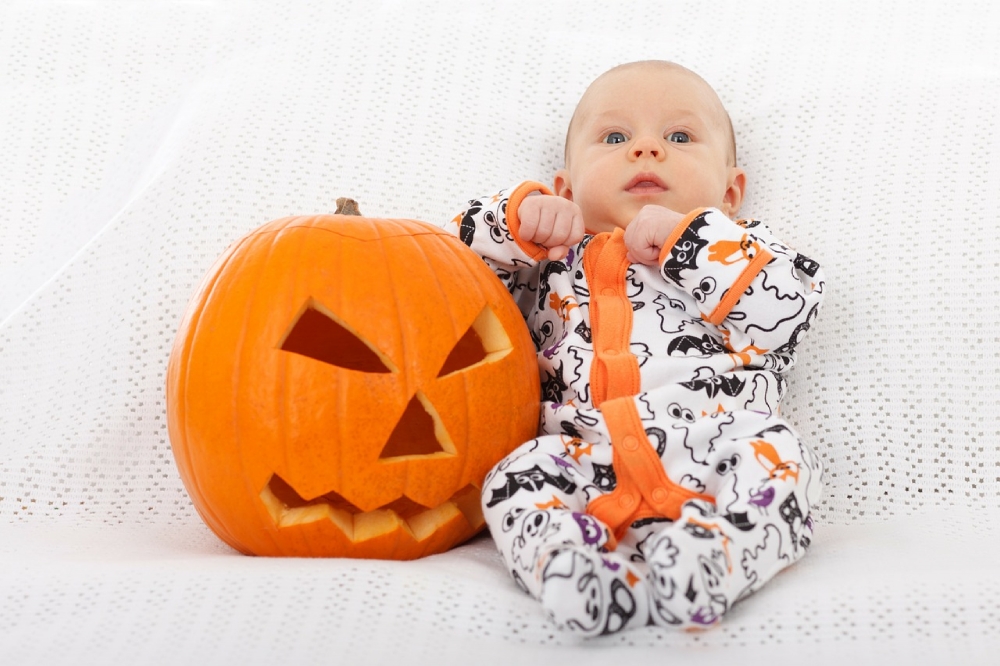 Halloween is coming round fast and we are all in costume mode right now. It has become really popular in recent years for us all in the UK to go all out for Halloween and plan to go to planned parties like they do in the USA, well because we all know it gets really cold and wet around the end of October and its just crap for the kids to walk around in trick or treating.
Going to parties means prizes anyway so everyone gets their fair share of sweets and goodies, most places hold best costume competitions, which my son won last year (he was a dead prisoner that got shot in the head, his idea by the way) he looked AMAZING might I add, he won a big bag of celebrations and a years pass to his favourite soft play area so he was happy with all the latex and fake blood that was stuck to his head that he wouldnt let me get off for 3 days as it was ouchy....WHOOPS. Heres some pictures of him: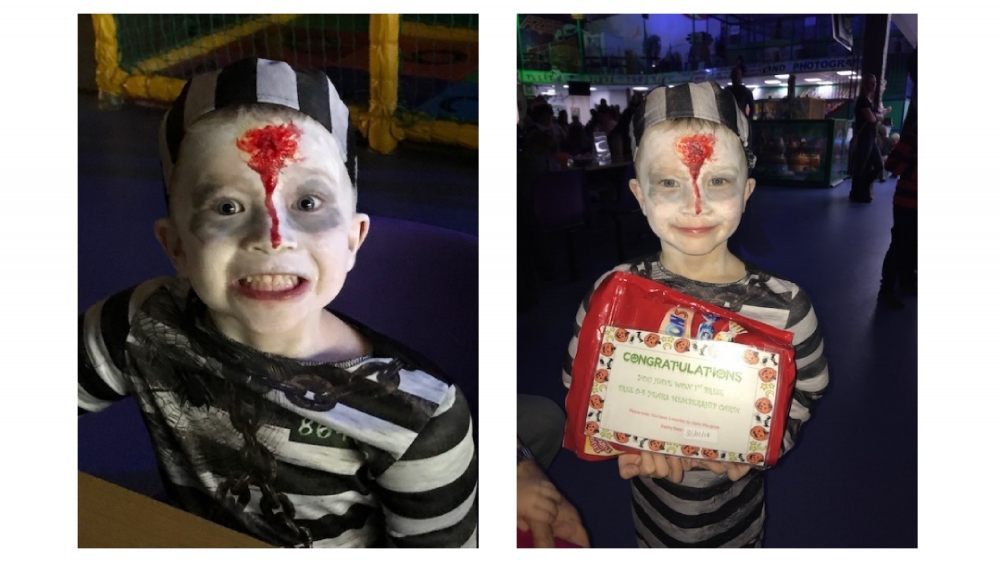 Whilst looking around at cool Halloween Ideas for this year for the kids I have come across some amazing ones where all of the family can get involved, this AWESOME Ghostbusters Collection has been one of my favourites so far and I can bet you the winning prize that my son is going to want to dress up in this....... Shame that cute romper doesn't go up to 36 months as my little girl would have loved to be in that!
"Who you gonna call? GHOSTBUSTERS!"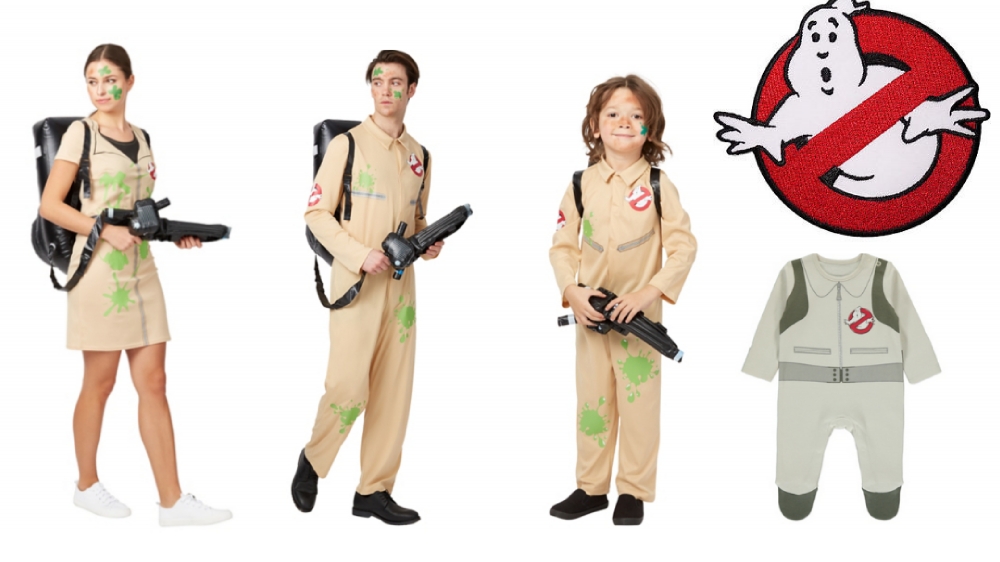 Its all at Asda George with prices starting at just £7 so for a family of 4 Mammy, Daddy, Kid and Baby it would cost you a great value of £67 which is pretty neat for these costume as it doesn't have to be used just for halloween.
You can get all of the costumes on this link:
Click Here to Buy
"To the well-organized mind, death is but the next great adventure."
Another absolutely awesome idea is again from Asda George, if you have a bigger family then this one could be for you, we think its extra cute with those boy and girl baby rompers OMG you just couldn't get any cuter could you! Imagine them on twins (heart melting)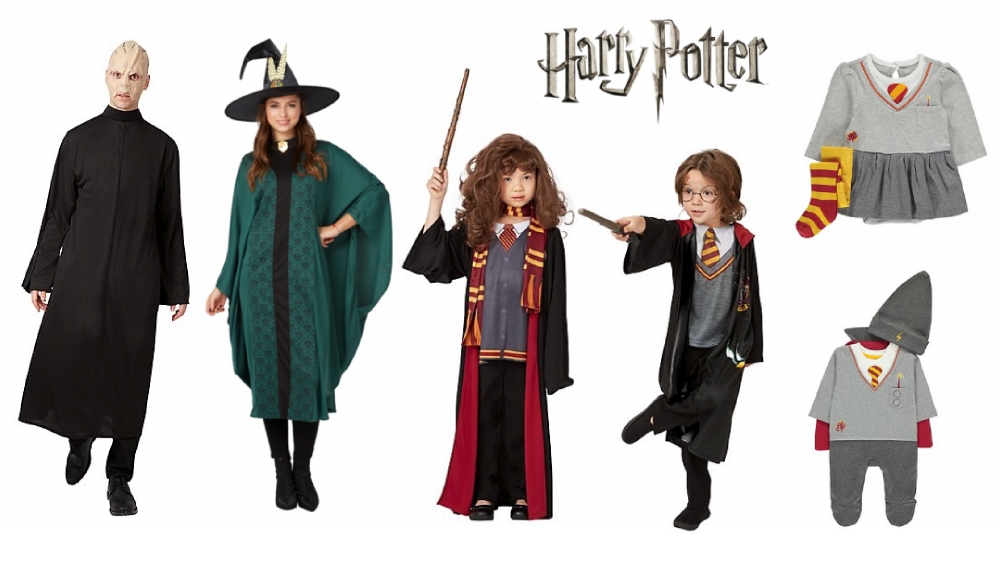 The rompers start at just £8, kids sets are £15 and the adult costumes are priced at £22, so the full family of 6 collection would set you back £90, fab investment if it means you win the top costume prize at the party though right?!??!
You can get all the pieces on this link:
Click Here to Buy
"Beetlejuice, Beetlejuice, Beetlejuice"
If money is no object for you and you want to go all out for halloween you may want to check out this Etsy Seller Deconstructress, she does the most amazing handmade costumes which includes Labrynth, Beetlejuice, Edward Scissorhands and Alice in Wonderland through the looking glass. I mean just check out how fabulous these costumes are, the detailing is exquisite.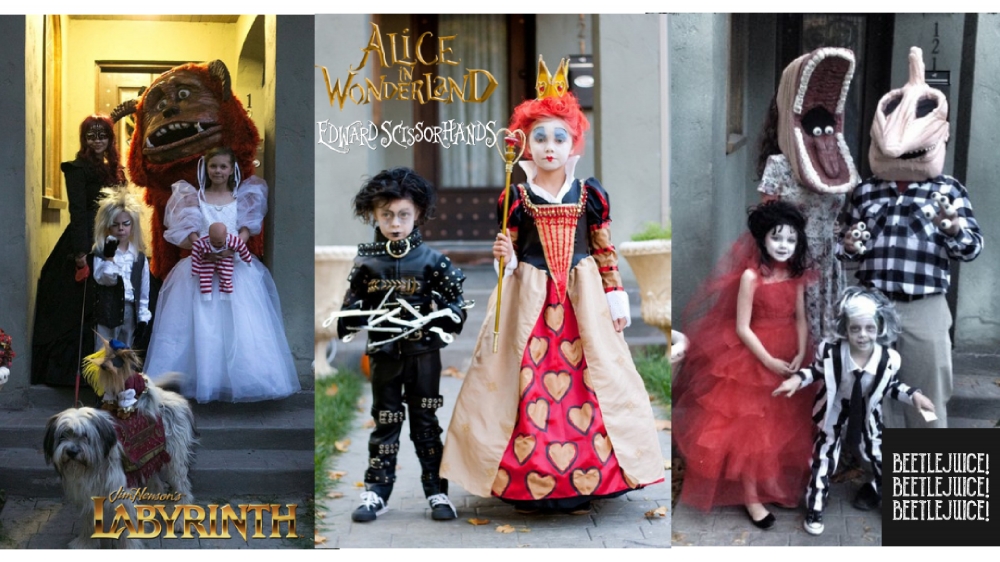 Prices start in the upper hundreds, with the full family sets setting you back by over £2000, but can you imagine faces when you walk in to the party looking as good as this!
You can get the pieces in this link:
Click Here to Buy
"This is my costume. I'm a homicidal maniac- they look just like everyone else"
Back to reality..... The Addams Family is a big favourite on Halloween and we found some amazing costumes from Amazon so its really cost effective for your family if you are shopping on a budget.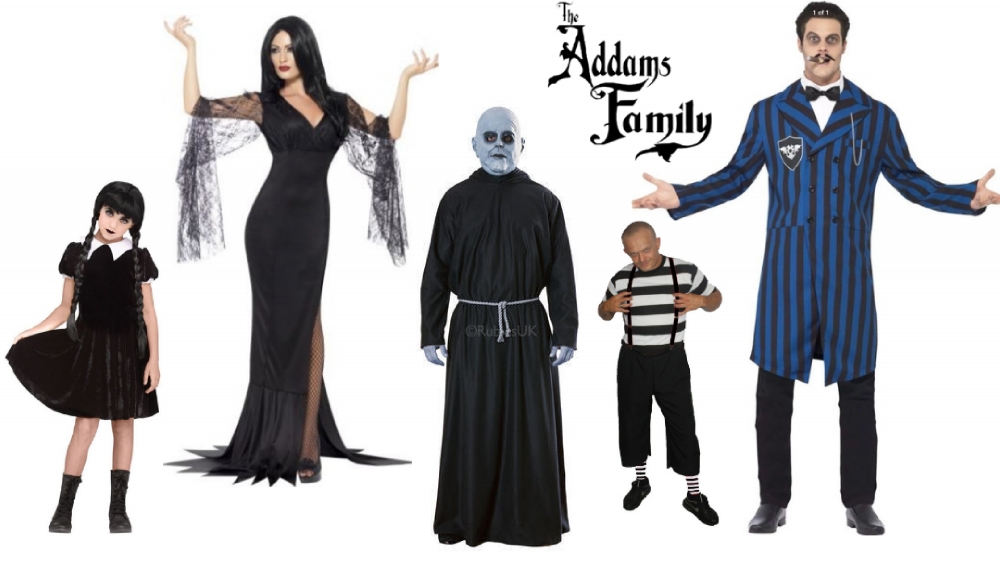 We managed to grab all of these pieces for under £50.
You can get them all on this link:
Click Here to Buy
Happy Halloween shopping and we hope we have given you some great inspiration for family costumes.
Angey x