Essential Oils for Cough and Cold Season
December 14th, 2017
1857 Views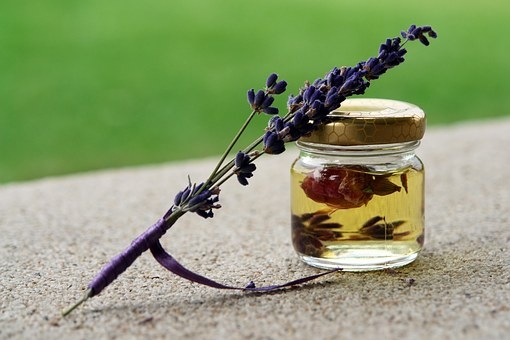 "Nature itself is the best physician." –Hippocrates
With all the sugary treats and holiday stress, our immune systems take a beating.

If you end up sick, there are plenty of remedies in the local pharmacy... but maybe you desire a more natural approach.

Essential oils are an effective, natural (and fragrant) choice for relief and comfort.

Essential oils are harvested worldwide and are extracted from plants, flowers, fruits and trees.
People use essential oils in several different ways, including:

• Add to bath or shower
• Massage
• Diffuse
• Inhale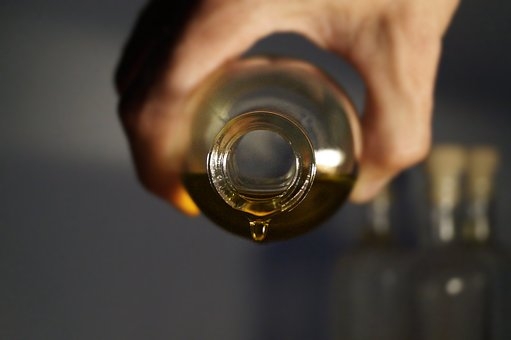 Essential oils can detoxify, boost the immune system and relieve breathing.
Here are some especially versatile, helpful oils to add to your home:
Lemon
Tea tree
Thyme
Eucalyptus
Lavender
Frankincense
Peppermint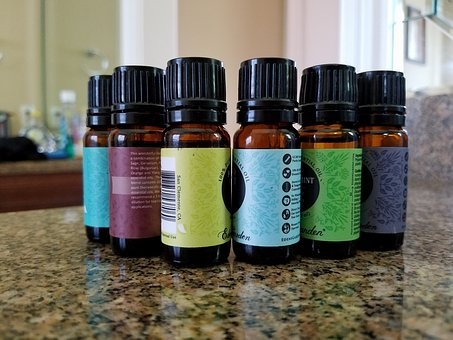 Now, get them out of the bottle and put them to use!
1. Spray
Create a detoxifying room spray with a few drops of lemon oil in pure water. Add to a spray bottle and spray throughout your home.
2. Steam
Use 3-4 cups of boiling hot water with 2 drops each tea tree oil and eucalyptus. Place your head (carefully) over the steamy pot and cover this setup with a large towel or tablecloth. Inhale, breathe deeply and repeat for 10-15 minutes.
3. Chest Rub
Combine 2 tablespoons coconut oil with 10 drops lavender, 4 drops thyme and 10 drops eucalyptus. Rub on chest before going to bed for easier breathing and a better night's sleep.
4. Dissolving Shower Cubes
Combine 1 cup bicarbonate of soda, ½ cup Epsom salts and 10 drops each of these oils:
eucalyptus, lavender, peppermint, and lemon. Add 1 teaspoon menthol crystals. Mix with enough water to create a paste. Push mixture into silicone molds (or cupcake tins). Leave to set for a day, then pop out and store in an airtight container. Bring one along into the shower, where the aromatic oils and menthol will be diffused by the steam.
5. Bath Mix
Stir 5-10 drops of essential oils into a neutral carrier oil such as jojoba oil or olive oil. Add this mix to your bath water, soak, and inhale.
6. Headache Help
Add 2 drops peppermint oil to 1/2 teaspoon coconut oil. Rub on your temples for headache relief. Stay away from eye area.
7. Washcloth Compress
Add 2-4 drops of one of these essential oils to 500 ml of warm water: frankincense, tea tree, peppermint, lemon, lavender or thyme. Shake thoroughly. Soak a washcloth with the mixture and squeeze out extra water. Place your compress on throat or forehead.
There's a lot more to know about using essential oils.
Here is an excellent reference book:
Click Here to Buy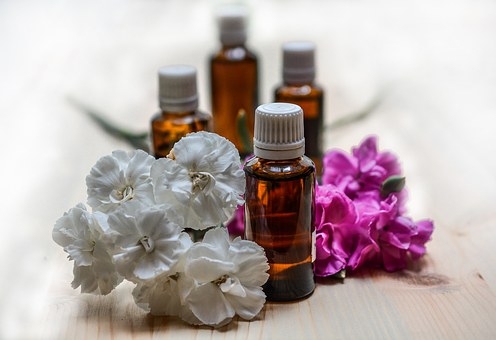 Always remember:

• Keep essential oils away from children and pets.
• Before using essential oils, test them out on a small patch of skin.
• If you are pregnant or have a medical condition, consult with your doctor
before using essential oils.
• Never use undiluted oils on the skin.
• Never drink or ingest oils internally.

Do you have some wisdom to share about essential oils? Please add your comments below!

Lisa x