Christmas Wrapping DIY: save money and ooze style by making your own wrapping
October 23rd, 2017
1800 Views
Bows, ribbons, tags...wrapping presents can be a tiresome and expensive task. These ideas however help you to add the personal touch to your wrapping, whilst saving valuable pennies during the festive season!
PIcture perfect
I absolutely love this simple idea for wrapping gifts. Start with simple, brown packing paper and then add a pretty winter scene to make it look super stylish. You could totally do this using last years Christmas cards (something to bear in mind for next year) or a pack of cheap cards, or even magazine cut outs.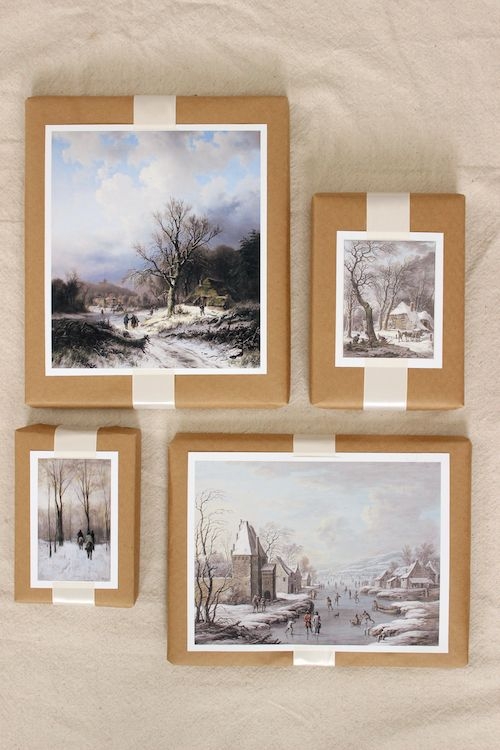 You've been framed
This is one of my all time favourites and I've used it in the past to great success as friends and family all loved the idea. Instead of tags, use photographs of your recipients. It's so much more personal and looks great. You can go for classy black and white on plain white paper, embarrassing snap shots on a vivid background...it's so easy to customise. What could be more fun?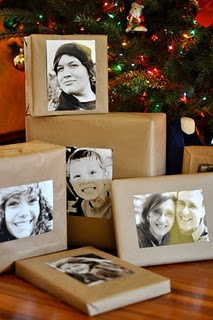 All wrapped up
Although likely to work only for smaller gifts, this looks like a really cute idea. Presents wrapped with scarves! You could search charity shops for vintage scarves and stock up with a range of pretty designs. Ideal for wrapping bath goodies and so on!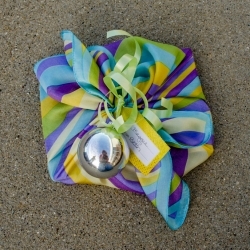 Au naturAl
Take the kids out on a scavenger hunt and start collecting those pine cones! This looks so pretty as a natural look for festive wrapping. You could even get a sharpie and write names on holly leaves to really compliment the theme.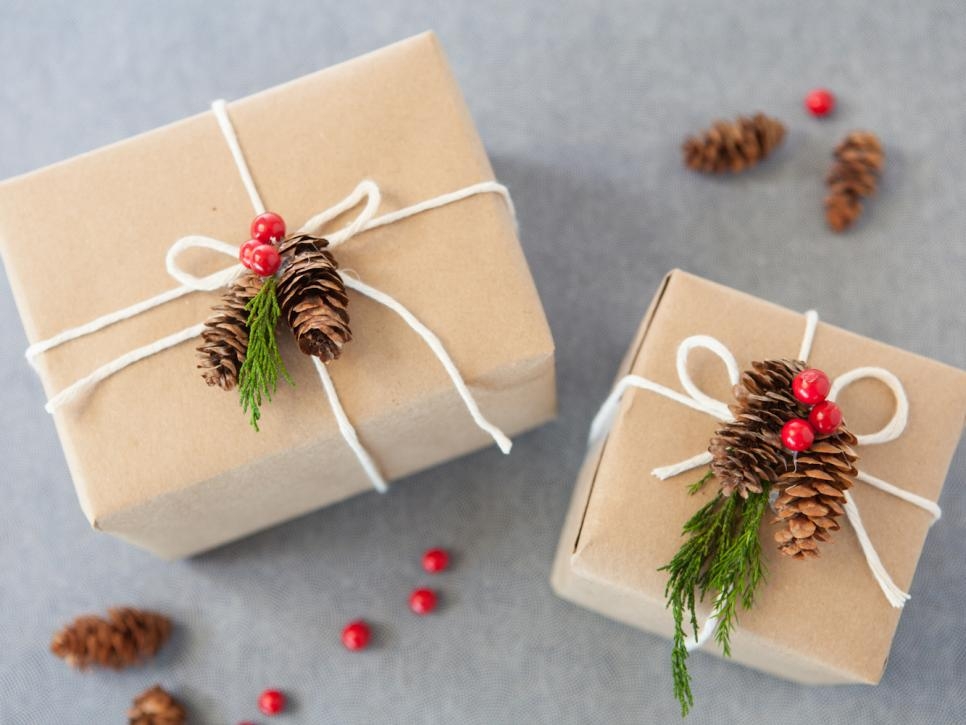 Get handy
There's nothing kids like more than getting stuck in to a spot of finger painting! That's why I adore these finger print reindeers for homemade wrapping paper. Come on, you just know grandma would love it!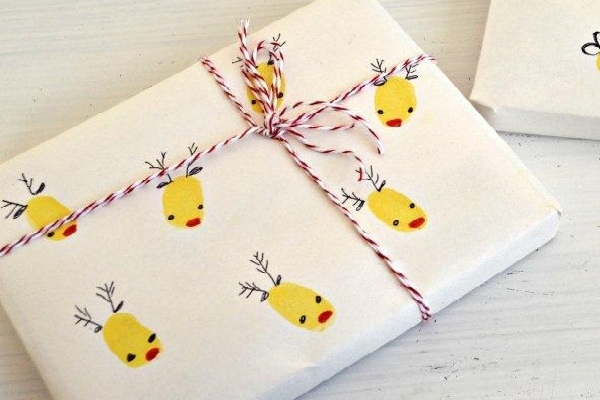 There you have it. Simple, yet stunning gift wrap ideas that don't eat in to your Christmas budget...leaving you enough pennies to treat yourself to those luxury mince pies!
Comment below with which one you'll be trying this Christmas.
Hayley x