FABULOUS Toy Storage Ideas For Your Living Room
August 11th, 2017
1646 Views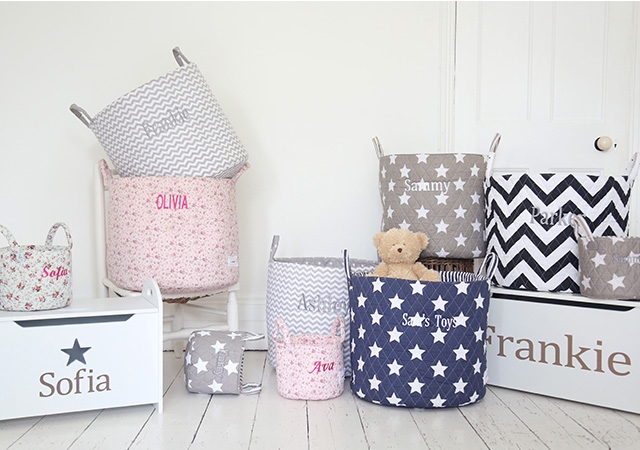 Do you have loads of toys clogging up your living room?
This week we are reviewing the most fabulous toy storage baskets that will go lovely in your living room from one of our favourite baby retailers My 1st Years, they come embroidered with their name on and in loads of different designs. I couldn't believe how well made the My 1st years products are, you really do get great value for money.
So many toys.... So little time
Our chosen baskets were the large blue floral ditsy basket and the large grey star one..... my little ones absolutely love playing with them, they are made from a padded material like what a bed throw would be made from so durable and sturdy they sometimes sit in them to watch movies which made me laugh!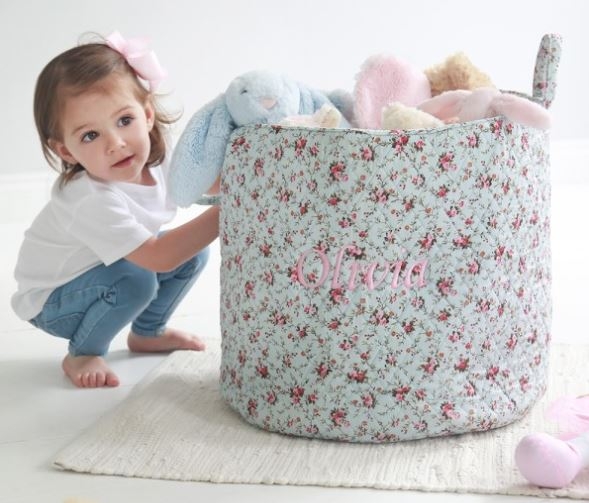 This is the Blue Ditsy one and it retails for £40.... its really lovely <3
Click Here to Buy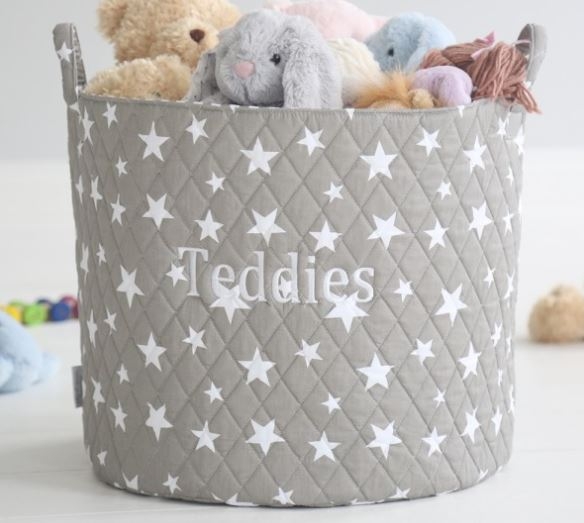 Here's the Grey Star one we chose with lovely white stars all over it, again it was large so retails for £40
Click Here to Buy
You will always be your child's favourite toy!
They arrived in the biggest most gorgeous turquoise blue gift boxes EVER too with cute My 1st Years tissue paper inside, my little girl immediately climbed inside the box and it has became her little den ever since it arrived! My 4 year old even fits inside with the lid shut.
You can see the full range of padded storage baskets
here >
Click Here to Buy
Angey x