The terrifying Peppa Pig videos that are traumatising kids...
April 28th, 2017
17716 Views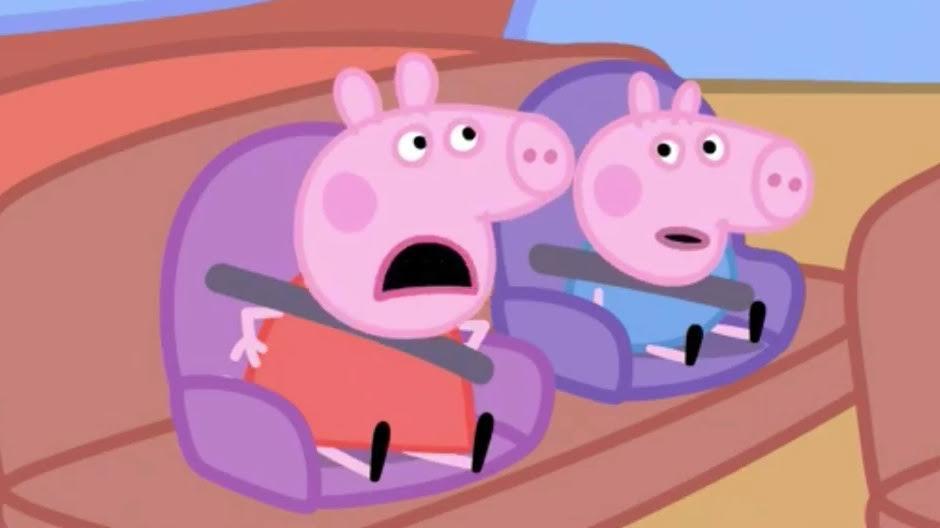 IF I NEEDED ANY MORE REASON TO HATE PEPPA PIG, I THINK I MAY HAVE JUST FOUND IT!
Videos all over YouTube showing Peppa Pig turning into a zombie and eating Suzie Sheep, being tortured by a dentist and God knows what else. Apparently, at best, Peppa is annoying and rude and at worst, she's literally nightmare inducing. GREAT!

A woman called Laura June found her daughter watching the dentist episode and said that they're quite well animated, and if you aren't paying close attention, at first they could easily pass as the real deal. Can you imagine having to deal with a three-year-old who's just seen Peppa Pig being tortured by a sadistic dentist? My brother showed my daughter 'Don't Hug Me I'm Scared' once – it looks a bit like Sesame Street, to be fair – and all the characters started melting, she started crying and it all went a bit wrong, really. I don't think I'd ever get her to go to the dentist again after seeing Peppa screaming while being injected with a huge needle!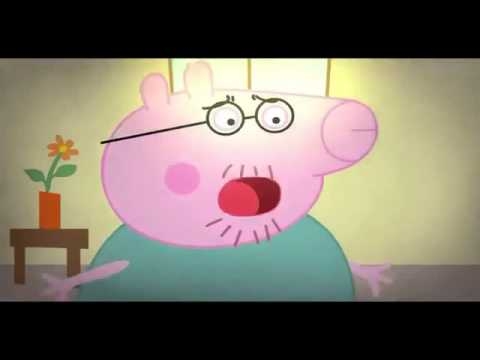 It's not just Peppa Pig either! There's Elsa, Thomas the Tank Engine, Minions – you name it, there's a dodgy parody video of it. I think they're meant to be aimed at adults, and I can see how some people would find them funny, but they have really innocent names like 'Peppa Pig Dentist Animation' which seem like they're almost trying to trick kids into watching them. Not sure who has that much time on their hands but I don't doubt that some people do!

Thankfully there's a YouTube Kids app, which you can download onto your tablet or mobile phone, and when you turn on "restricted mode" it's supposed to filter out any flagged videos, so this should stop any of the weird episodes getting through. Which is good news for me – it means my daughter can browse videos of funny cats and people opening boxes for as long as she likes (which weirdly seems to be for the rest of eternity), and I can have five minutes peace, safe in the knowledge that zombie Peppa and her creepy dentist will not be making any surprise appearances!
Why don't you make sure your kids are watching the REAL DEAL
Get them one of these bumper DVD boxes that have 20 of them packed into it from Zavvi for just £20.99 using code PEPPA at checkout >
Click Here to Buy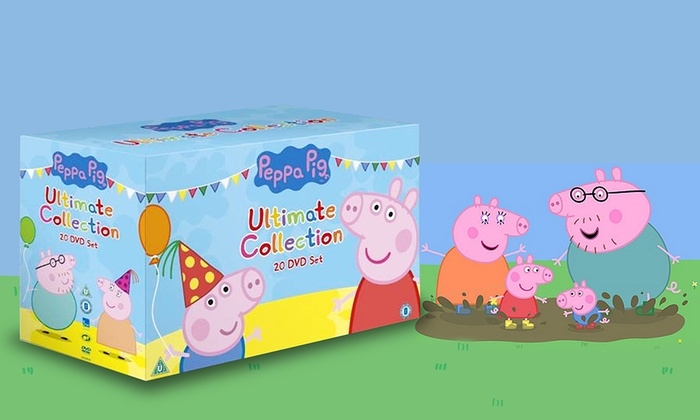 Rebecca x