Cute Christmas Baby Names for that Little Star!
November 2nd, 2023
569 Views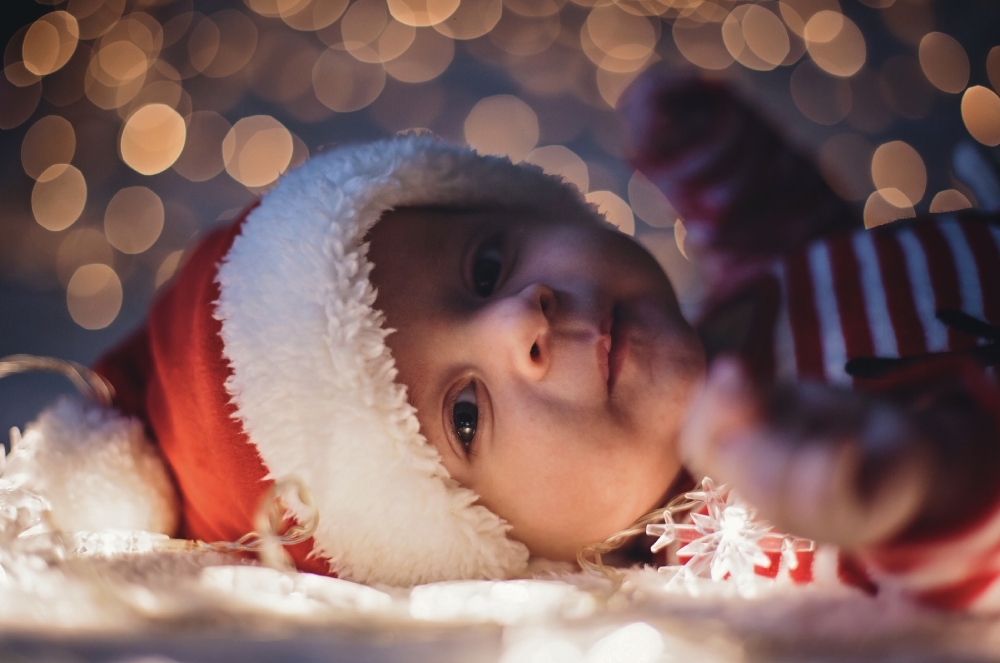 The season of joy, love, and shared happiness is also a wonderful time to welcome a new life into the world. Choosing a name for your baby can be as delightful as the holiday itself, especially if you are inspired by the magic of Christmas. Let's unwrap a list of cute Christmas baby names that might just be perfect for your little bundle of joy.
For Girls:
Holly – Red berries, green leaves, and the spirit of Christmas all wrapped up in one. Holly is a traditional Christmas plant that symbolizes immortality and goodwill. It's a classic name that evokes the charm of the yuletide season.
Eve – Short for Christmas Eve, this name carries with it the anticipation and excitement of the night before Christmas. It's a perfect name for a girl born on or near this special day.
Noelle – The feminine form of Noel, this name means "Christmas" in French. It's a melodious choice that sings with the harmony of carols in the air.
Carol – Derived from the Christmas carols that fill the air during the holiday season, this name has an old-world charm that's timeless.
Natalie – From the Latin word 'natalis' which means 'birthday' and refers to Christ's birth. Natalie is a name that's both elegant and full of Christmas spirit.
Joy – A simple yet profound name that captures the essence of what the holidays are all about. It's a constant reminder of happiness and positivity.
Angel – Inspired by the celestial beings that adorn Christmas stories and tree tops, Angel is a divine choice for a girl.
Mary – A traditional choice, Mary is the mother of Jesus and a name that resonates with history and significance.
Star – Symbolizing the Star of Bethlehem that guided the wise men, this name is a shining choice for your little girl.
Ivy – Another plant that's synonymous with Christmas, Ivy represents eternity and faithfulness, a beautiful and sturdy name for a girl.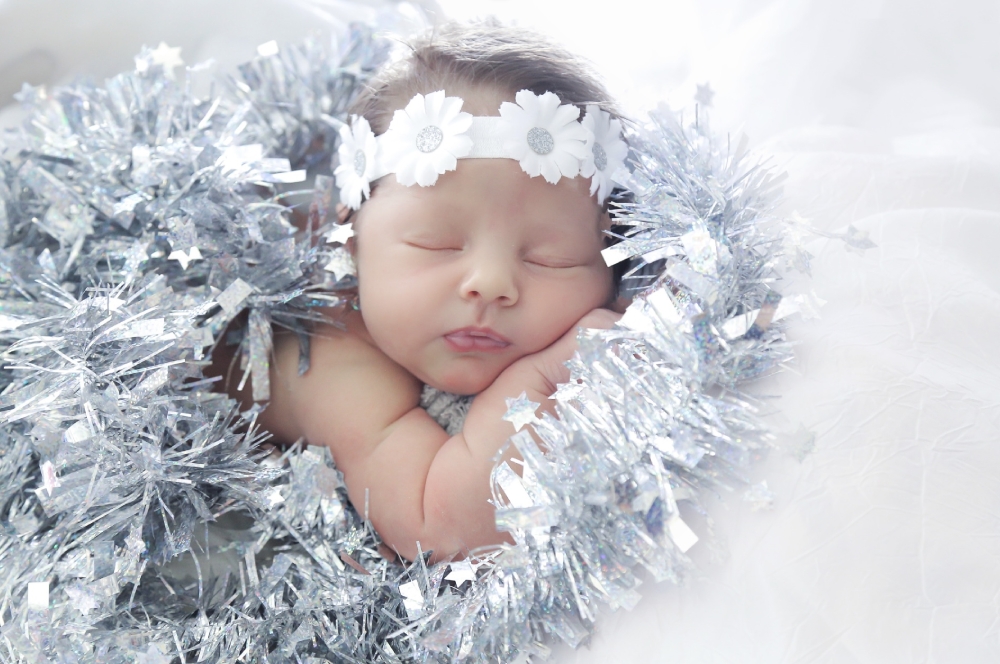 For Boys:
Nicholas – St. Nicholas, the patron saint of children, inspires this generous and classic name. It's the perfect fit for a boy born in the giving season.
Gabriel – The archangel Gabriel announced the birth of Jesus, making this name both strong and resonant with Christmas lore.
Joseph – A humble and enduring name, Joseph was the Earthly father of Jesus and represents a figure of kindness and care.
Christian – Meaning "follower of Christ," this name is a direct nod to the religious nature of the holiday.
Emmanuel – A name with Hebrew origins meaning "God is with us," which is profoundly associated with the Christmas story.
Jasper – Often believed to be one of the three wise men, Jasper is also a gemstone, making it a precious name for your boy.
Casper – A variation of Jasper, it carries the same regal and wise connotations, perfect for a boy born in the season of giving.
Shepherd – The shepherds were among the first to visit the newborn Jesus, and this name signifies someone who guides or leads.
Robin – A bird that's often associated with winter and Christmas postcards, Robin is a cheerful and spirited name.
Tannen – Derived from 'Tannenbaum', the German word for Christmas tree, this name has a natural and earthy ring to it.
Gender-Neutral Names:
Winter – A cool and crisp name that embodies the season in which Christmas is celebrated.
Bell – Reminiscent of jingle bells, this name has a melodious and joyful sound.
Claus – A nod to Santa Claus, this name carries the spirit of Christmas generosity and joy.
Peace – An aspirational name that echoes one of the core messages of the holiday season.
Snow – A pure and whimsical name that captures the essence of a white Christmas.
When selecting a Christmas-themed name, consider the following tips:

Think Timeless: While it's tempting to choose a very unique name, consider how it will age and if it fits various stages of life.

Consider Nicknames: Some Christmas names can be quite long, but they often have adorable nicknames that carry the same festive spirit.

Family Significance: Christmas is about family traditions. A name that reflects your heritage can be a beautiful homage.

Mix and Match: Sometimes combining names can create a unique and personalized option, like Mary-Eve or Angel-Star.
Wrapping It Up
Names carry meaning and often shape part of our identity. A Christmas name for your baby can be a constant reminder of love, generosity, and the magic that surrounds their birth. Whether you choose a name inspired by the nativity, the winter season, or the general festivity of the holidays, it will surely bestow a sense of wonder and joy upon your child.
As you decorate your home with bright lights and ornaments, prepare to adorn your baby's life with a name that sparkles with the spirit of Christmas. Let these names be the star on top of your family tree this holiday season. After all, a name is a gift that they will carry with them for a lifetime.
Angey x