Cool Hallow Ideas
October 8th, 2022
222 Views
With Halloween fast approaching, now is the time to plan some family fun to enjoy at home. Your children will love the preparations and it all helps in the 'grand build up' to 31st October!

Here we bring you 10 Cool Hallow Ideas: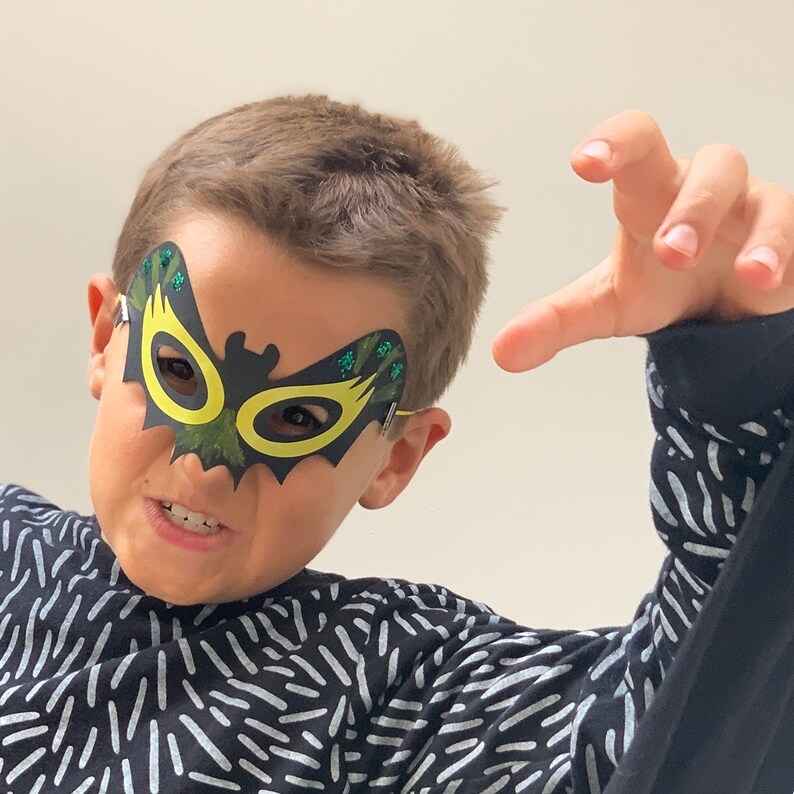 1. Create some fun family costumes
True there are some amazing costumes on sale in local supermarkets and online shops such as Etsy but it can be great fun to make costumes for all the family too. Using old white sheets to make ghost outfits is the classic idea, but with some packets of black and orange crepe paper you can soon create witches and wizard outfits that your children will love.
If you don't want to go for fancy dress, a good alternative is to make each family member their own Halloween mask.
>> Etsy has a fun Make Your Own Bat Mask Kit which is ideal for children age three years upwards. The mask kit costs £3.25 for one, but can be bulk bought for example 3 masks £9.75 and 4 masks £13.00
Click Here to Buy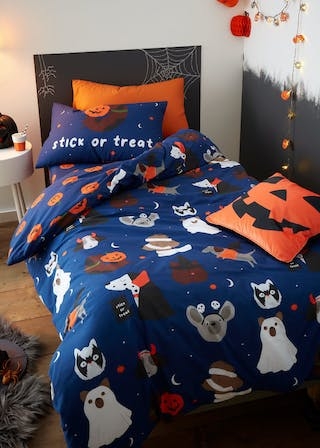 2. Decorate your home with ghostly garlands and more!
Your children will thoroughly enjoy make garlands from strips of crepe paper with an orange and black colour theme. If time is short, there are garlands there are many other fun decorations for the home to buy including cushions, artificial pumpkins and ghostly lanterns available in local stores and online.
>> Matalan has a great Halloween range including the Catherine Lansfield Halloween Dogs & Pumpkin glow in the dark duvet cover which is available in junior, single and double sizes costing £14-30
Click Here to Buy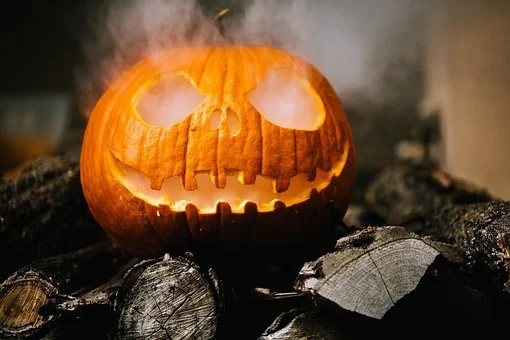 3. Try carving a pumpkin
To create the right ghostly atmosphere, nothing beats a carved pumpkin – commonly referred to as a 'Jack-o-Lantern'. A little time-consuming to do, the great bonus is that the flesh can be used to make a really tasty soup. For the evening of Halloween, don't forget to buy a large night light to light and give your pumpkin a scary look! The idea of carved pumpkins (and originally other vegetables such as potatoes and turnips) is an Irish one. It has long been believed that leaving a carved vegetable with a burning candle inside just outside your front door wards away evil spirits on Halloween.
>> Fresh pumpkins are on sale in many places. Tesco are selling them at £1.75 plus a great pumpkin sticker kit, for just £1
Click Here to Buy
4. Enjoy some pumpkin golf
If you are carving some pumpkin, why not carve a smaller pumpkin that has an extra large mouth that will be at ground level when you place the pumpkin on the ground? The idea is that everyone takes it in turn to putt a golf ball into the pumpkin's mouth to score a point.
5. Plan a Halloween Treasure Hunt
Small bags of sweets can be made to look perfect for Halloween with the addition of a small paper cut out of a ghost. The packages can be hidden around the garden ( be optimistic about the weather!!) or indoors. If you have older children, you can hide paper ghosts that give clues to the next point with a larger special prize at the end.
>> Spooky sweets from the Tesco range are perfect! There are Fruit Pastilles, Gummy Brains and Spooky Mixes to choose from, all priced £1 per packet.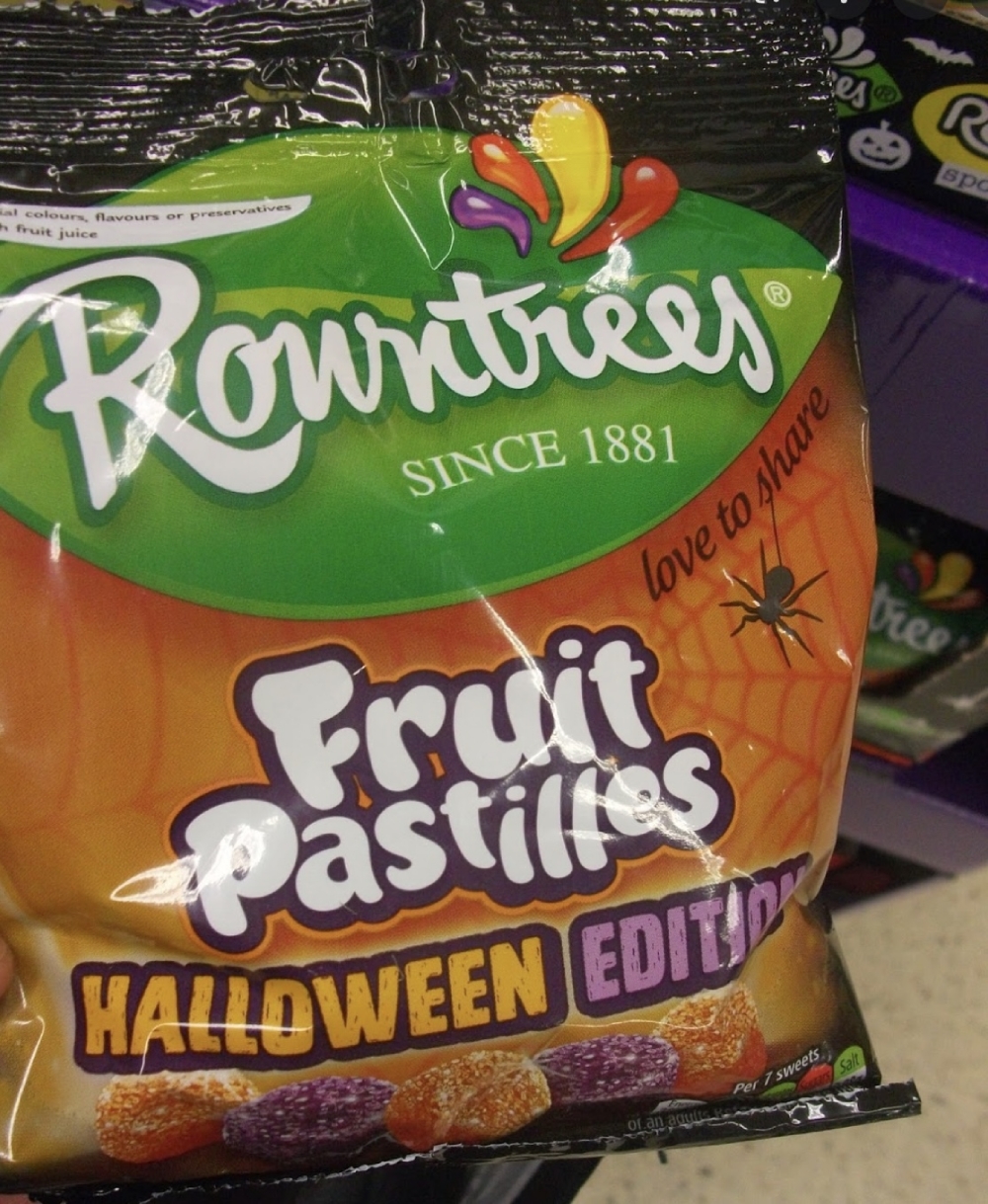 6. Make some spooky biscuits
You can find all types of biscuit (cookie) cutters on sale in the shops right now including bats, ghosts, witches hats and black cats. Your children will thoroughly enjoy a Halloween bake-in! Use your favourite biscuit recipe. Place the biscuit shapes carefully on pieces of cooking parchment to prevent any breakages. For speed, you can buy tubes of ready-to-use icing in various colours, or if you rather, you can buy a single tube of black icing for decorating ghostie biscuits iced with homemade white icing!
7. Enjoy a mummified competition!
You definitely have to have the camera ready for this one! Divide everyone into teams of two. One person is the mummy and the other the mummy maker! When you say go, the mummy maker has to wrap their team mate in toilet paper to 'mummify' them while they keep absolutely still. The best mummy wins! The follow up game is for each child to be given a pile of toilet tissue so they can race each other to wind it all back up – the neatest toilet roll wins!!
8. Toddler fun with a spider's web
If you have a young toddler, they can join in the fun with their own game. Pop some of your toddler's favourite toys in the bottom of a plastic laundry basket with several large cuddly spider toys. Thread string across the top of the basket to form the spider's web. Place the washing basket on its side on the floor and the idea is that your toddler lies on their tummy and tries to extract their toys through the spider's web.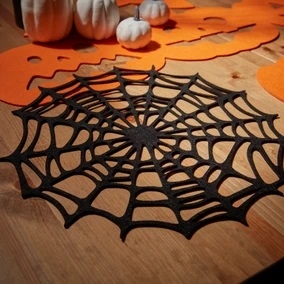 9. Plan great Halloween food
It is fun to make an array of spooky food for everyone to enjoy and these can include jacket potatoes, sausages and pumpkin soup. A traditional Halloween treat is S'mores (toasted marshmallows) which have traditionally been cooked on an open fire but if not they can successfully be cooked in an air fryer. The softened marshmallows taste particularly good when sandwiched between two Rich Tea biscuits.
>> To add some fun to your Halloween meals, Dunelm are selling packs of two large cobweb placemats for £4.50 per pack
Click Here to Buy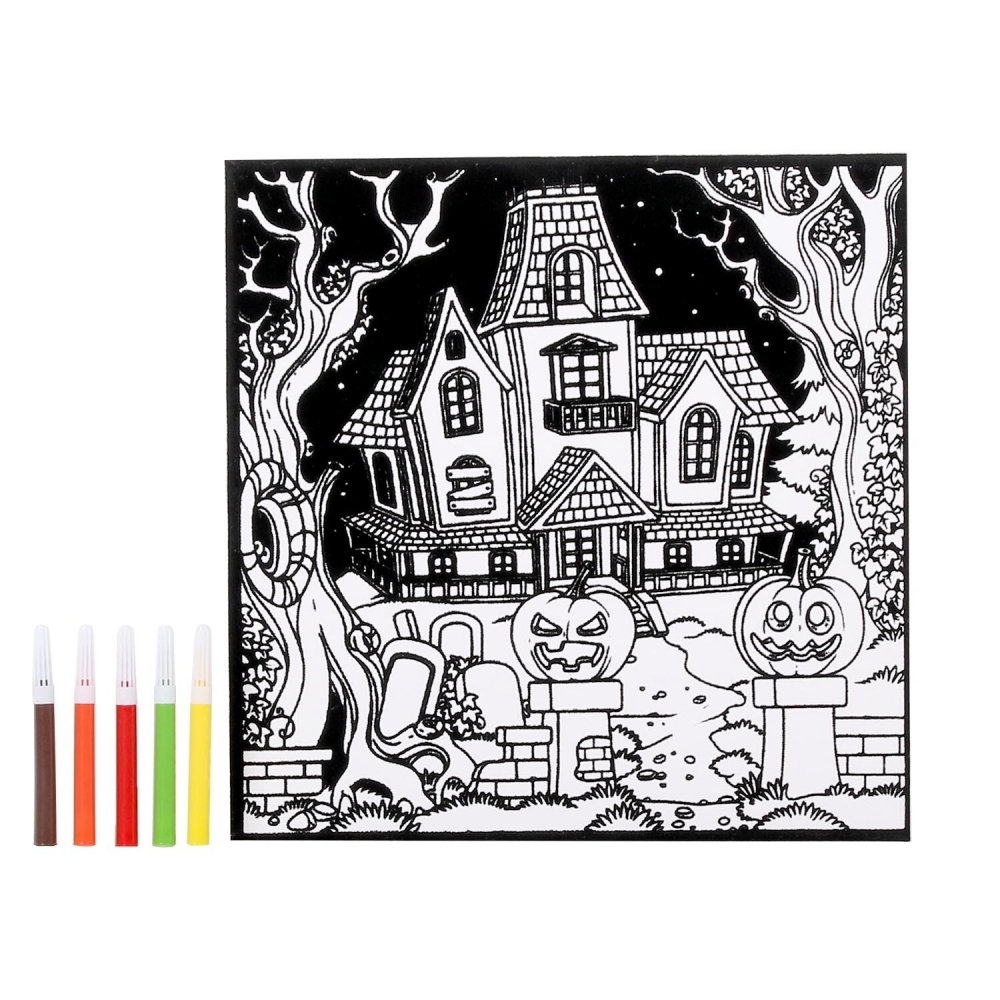 10. Swap scary stories or make some spooky crafts!
Storytelling can be great fun and spooky- especially if you are sitting outside in the dark! Everyone takes it in turn to tell a scary story, but they only have two minutes to do so! The scariest story wins of course!
>> If your children enjoy crafts, The Range has a fun selection of Halloween crafts for them to enjoy including a lovely Halloween Velvet canvas for them to colour. The picture depicts a haunted house and comes complete with five felt tip pens and costs £3.99
Click Here to Buy
Have a great Halloween!
Chrissie x