Cutest Clothes at shopDisney
November 30th, 2021
450 Views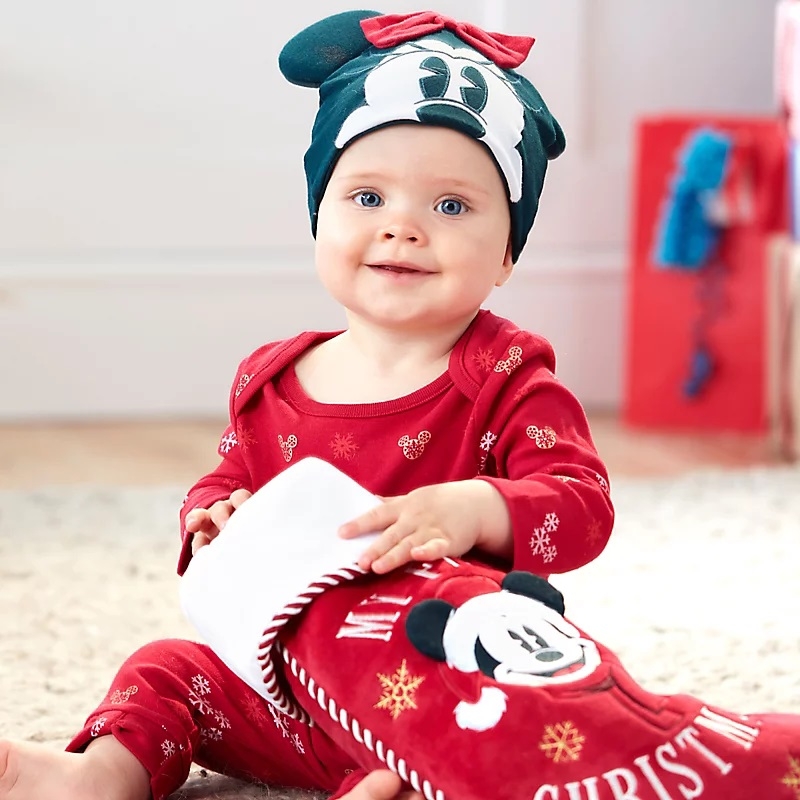 shopDisney UK is the home to official Disney merchandise and is the perfect site for Christmas inspiration! This makes Christmas shopping so easy and stress-free as you can browse through the website's amazing selection of toys and gifts for all the family, from the comfort of your armchair with a mug of hot chocolate topped with marshmallows! No traffic queues, no busy shops or heavy shopping to carry! If you have a baby or young children, this is definitely the relaxing way to sort your Christmas presents!

shopDisney UK has great gift ideas for him, her, children, babies and pets! To make things easier, items are categorised by price – £10 and under, £10- 20, £20- 50 and £50 and over – so this makes sticking to your budget much easier. Why not make it 'the year of pyjamas' or 'Christmas jumpers' and give everyone something from the shopDisney range? There is something to appeal to everyone aged one month to 101 years because Disney characters are loved by all.

Promise yourself easy Christmas shopping this year! If you didn't think things could get any better, read on – there are special discounts on many items too and free delivery for orders over £50!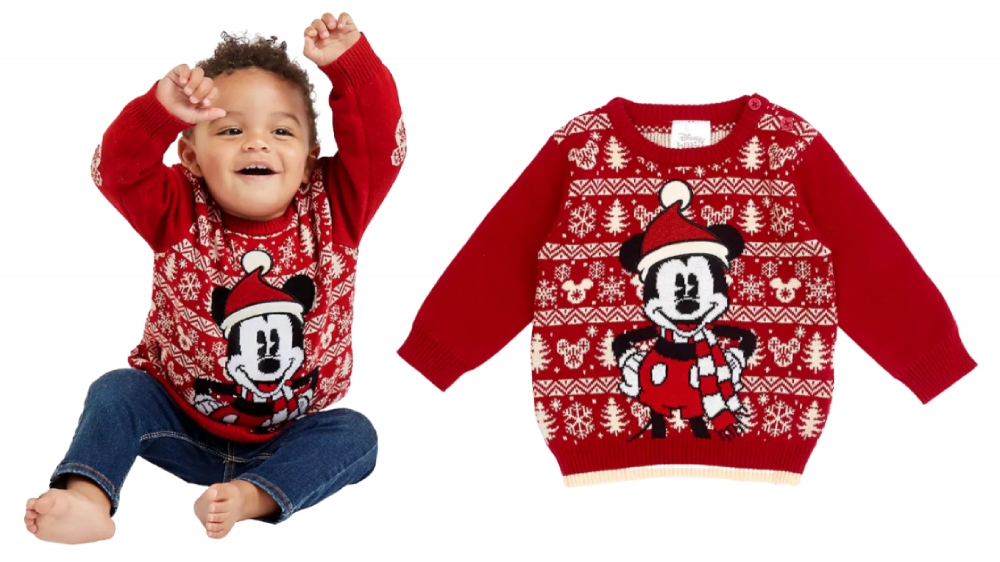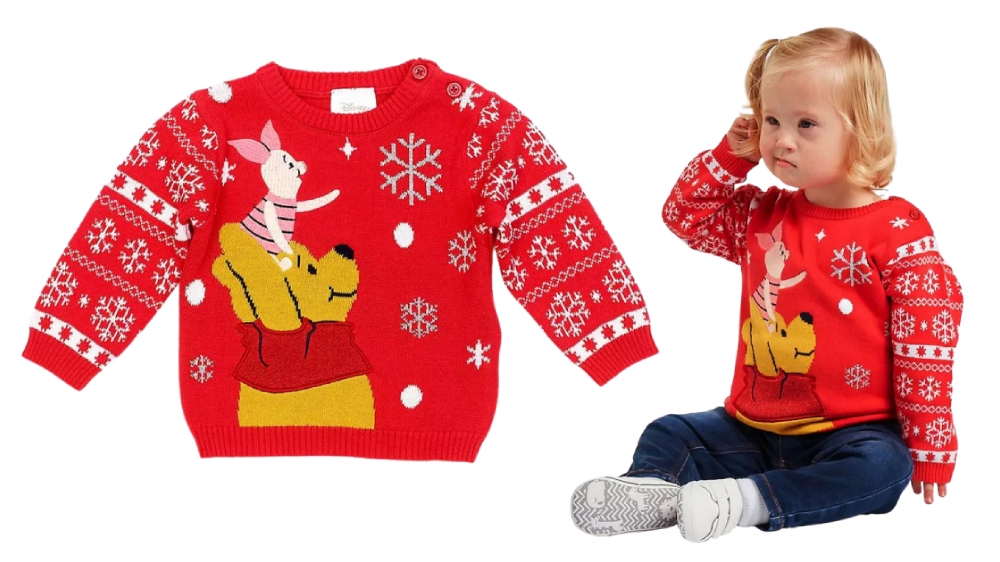 * BABIES
As this may be your baby's first Christmas, nothing beats their first Christmas jumper and thi festive Mickey Mouse jumper is gorgeous
Click Here to Buy
The jumper is in bright red and covered with white festive motifs with our favourite mouse emblazoned on the front, wrapped up in matching woolly scarf and bobble hat! Available in sizes 0- 24 months, this Christmassy jumper costs just £8 (reduced from £16). A similar design that is equally festive for little ones in the Winnie the Pooh & Piglet Christmas jumper which retails at the same price
Click Here to Buy
For baby girls there is a gorgeous Christmas red Minnie Mouse festive dress and bloomers set (Item No. 4041049220150M) with a tiered skirt and huge bow at the waistline and will transform every baby girl into a dazzling princess! Available in sizes 0- 24 months, the set can also be personalised for a small extra charge. Down from £28 to just £14
Click Here to Buy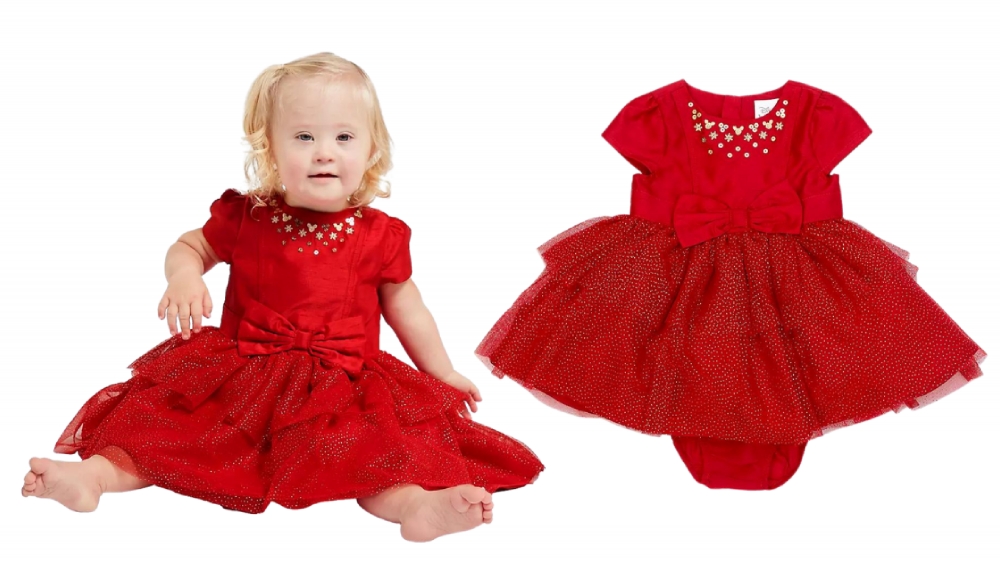 * GIRLS
There are several Minnie Mouse sweatshirts to choose from with the special offer that you buy one and get a second with a 50% price discount. The same offer applies to the cream Minnie Mouse jogger bottoms that are currently available in ages 6-18 months and priced £5.50
Click Here to Buy
For older girls there are pretty Minnie Mouse dresses in several styles, but the dress with the 'wow' factor must be the Frozen 2 Elsa leotard with tutu which is in the prettiest hues of pale blues and lilacs with a shimmering metallic leotard and layered mesh tutu skirt. The dress is priced £21
Click Here to Buy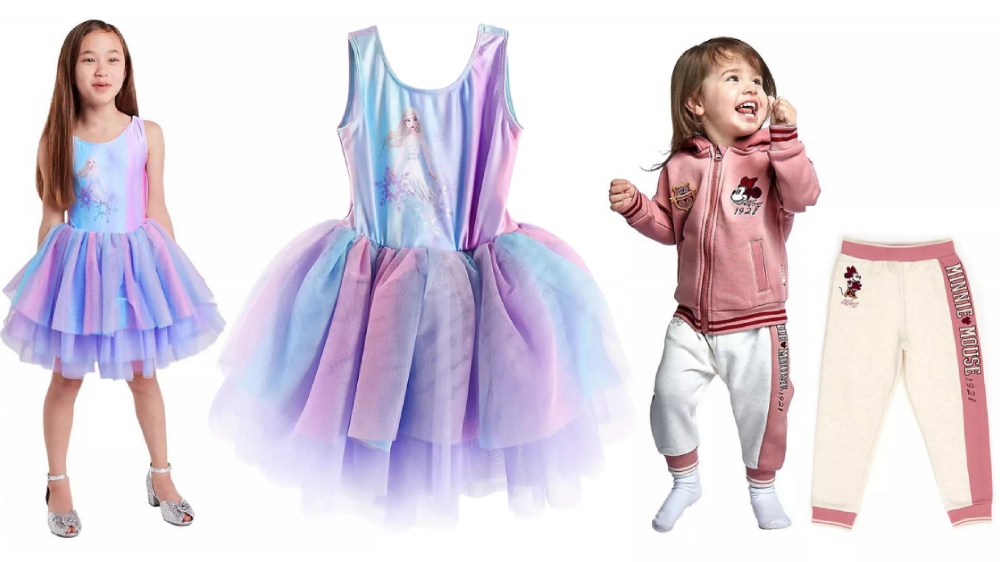 BOYS
For younger boys and toddlers there are Mickey Mouse sweatshirts and hoodies in several colours plus a smart Spiderman Hoody for ages 2- 8 years priced £30
Click Here to Buy
As well as loads of Mickey Mouse, the ShopDisney collection features hoodies, swimwear and tee-shirts featuring Darth Vader, The Avengers, Lightning McQueen and so there is plenty of choice!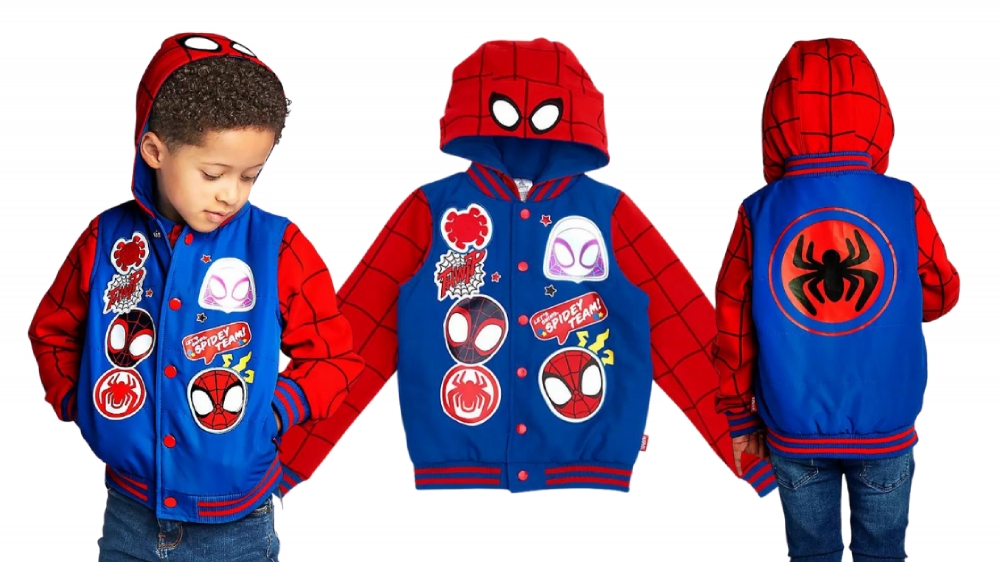 FESTIVE FAMILY SLEEPWEAR
All the family can start counting the number of 'sleeps' until Christmas with the cutest range of festive nightwear. Bring some Disney fun into the days before Christmas with these colourful pyjamas. There are Donald & Goofy organic cotton pyjamas for adults in sizes XS- XXL, Mickey & Minnie Ladies pyjamas in sizes XS- XXL and Minnie & Daisy fluffy pyjamas and Mickey Mouse festive pyjamas all for 2-10 years. The new reduced prices range from £7.50 - £17.00 and all styles can be personalised for a £2.95 supplement.
Click Here to Buy
Festive sleepwear makes the perfect gift for all family including Granny and Grandpa!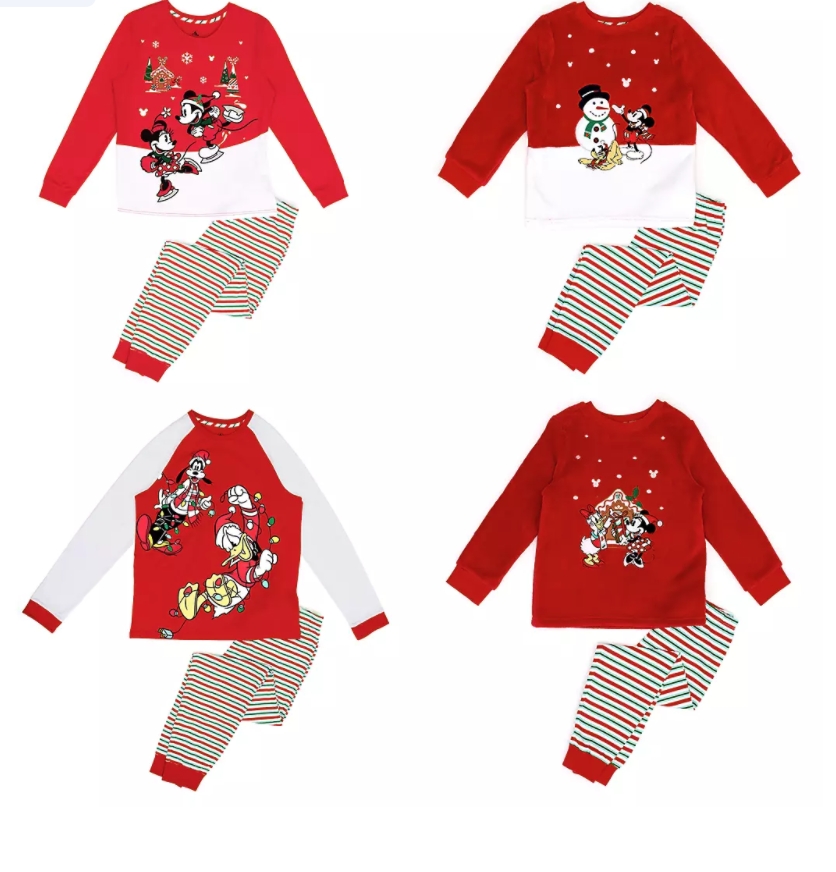 * COSTUMES
Other fun ideas for Christmas presents that children love include some amazing fancy dress costumes including Anna and Elsa from Frozen 2,Captain America and Hulk – most of them in the size range of 3-12 years. For adults there is a fun collection of Mickey and Mini Mouse Disney ears plus commemorative items in the 50th anniversary collection of Walt Disney World.
Click Here to Buy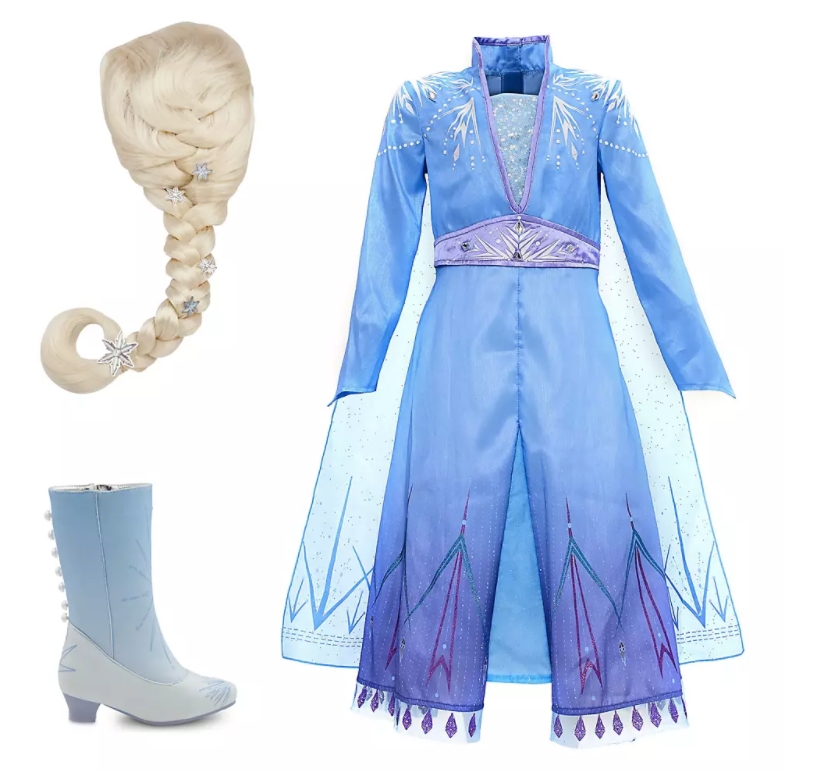 So why not promise yourself that welcoming cuppa and some leisurely Christmas shopping? Don't forget to buy some Disney Christmas stockings too!
Click Here to Buy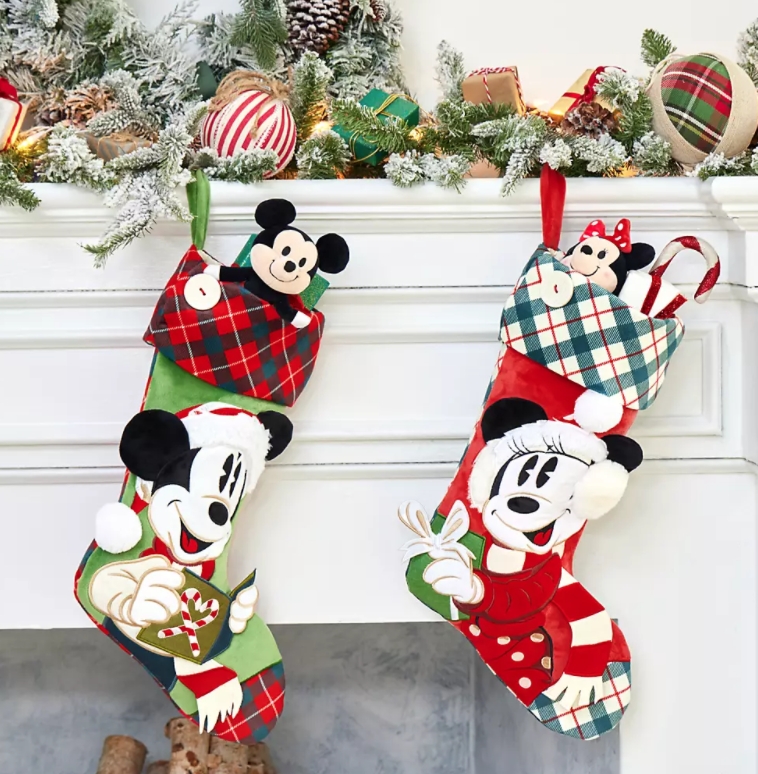 Chrissie x