Food Shopping on a Budget
January 20th, 2022
499 Views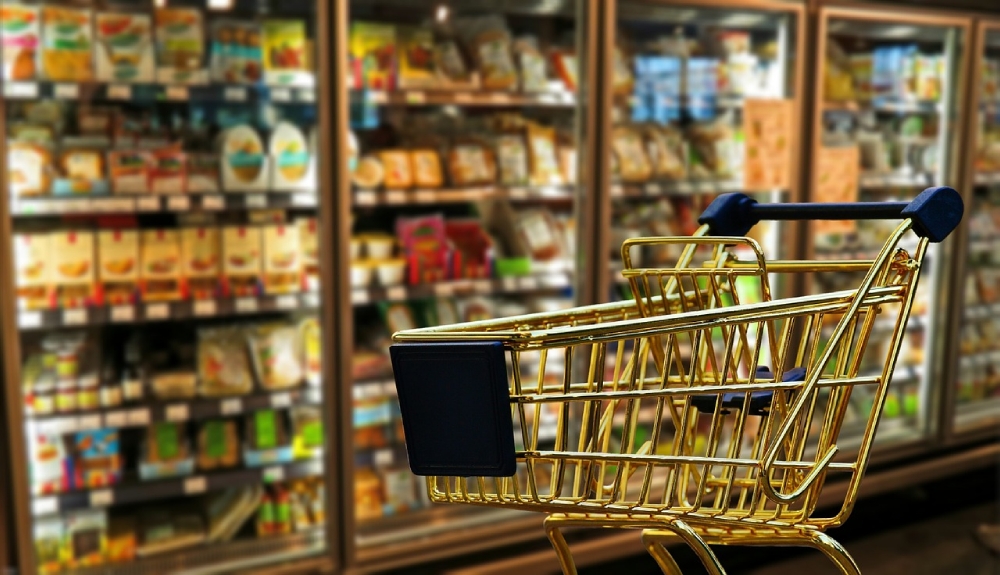 Food budgeting for your family can be really tricky, but can also be very rewarding. The good news is that you do not have to sacrifice eating tasty nutritious meals in order to nail your budget!
Once you have decided on your budget, draw the money out from your bank account and only use cash for all your purchases, as it can be tempting to pay on a card. At the end of the week, any money you have left over pop in a piggy bank marked 'special treats' and plan with your children a fun day that you can all enjoy together, when you have saved the money. Not only will you feel good about the amount you have been able to save, but it is an important lesson for your children to learn about budgeting for when they leave home.
Our top ten tips for food shopping on a budget will help your piggy bank fill quickly!
1. Plan your shopping trip.
Try and go to your supermarket at a time when you know that there will be bargains in the 'reduced for quick sale' area. Some supermarkets sell these products first thing, while others reduce prices at lunchtime or even early evening. The best time for bargains in most supermarkets is about one hour before they close - and don't forget reduced priced fish and meat can be frozen as long as you do this as soon as you get home. Why not make bargain hunting fun for your children? M&S have a fun programme called 'Too Good To Go'. the idea is that you book a 'magic bag' online to collect from your nearest M&S food shop just before they close. The bags cost £4-5 (stores differ) and can contain anything! The contents are usually worth £20 or more. Children love the idea of finding a surprise cake or biscuits in the magic bag and the other contents will make you think creatively how you can use them!
See here > www.proudmummy.com/go/zXPc
Always make sure that you are not hungry when you go shopping as you will find yourself buying unnecessary snacks. Try to only shop once a week as each time you go shopping it is hard not to spend more than intended! Plan the meals for the week, make your shopping list and importantly STICK TO IT! If you are hungry whilst shopping you will be tempted to add snacks to your trolley!
2. Buy the right amounts of fresh food
When buying fresh food, such as fruit and vegetables, only buy the quantity that your family will be able to eat! If large amounts of certain vegetables are on special offer, they will not be a bargain if you have to ditch half of them.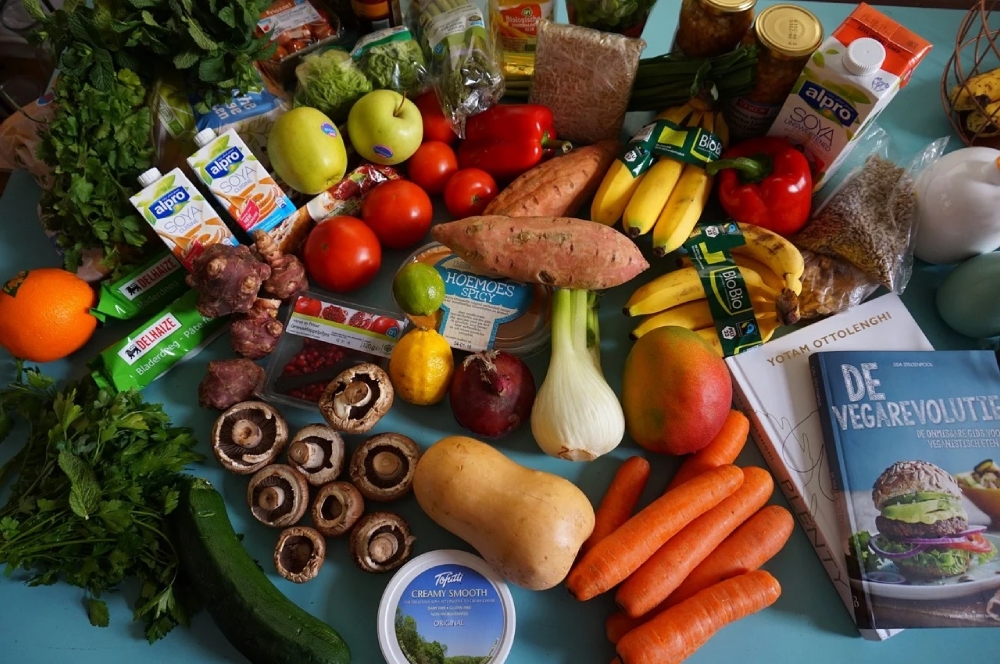 3. Buy seasonal, local produce
Seasonal fruit and vegetables are much cheaper than exotic tropical fruits that have had to be flown in from abroad. Support local growers by buying locally grown produce at the Farmers' Market as the prices are good and you will be supporting local farmers and reducing the carbon footprint. Imagine how huge the carbon footprint is for delicate fruit, that is imported by air with a loss of 50% that is not good enough to sell. It is really important that everyone buys only seasonal locally grown produce.
4. Reduce the amount of meat you buy
Meat is very expensive and to help stretch your budget, why not reduce the number of days that your family eats meat? Meals made with beans, lentils and other pulses are very nutritious and cost a fraction of the price, so why not introduce a few vegetarian meals each week?. Great ideas include Greek-style stuffed vegetables, Stuffed Jacket Potatoes and Cauliflower Cheese. These are all really nutritious and cost so much less. Check out www.pulses.org/recipes/cooking-with- pulses
and for recipe ideas see www.makingthymeforhealth.com/25-pulses-recipes/
Pasta is also reasonably priced and very versatile. For extra nutrition buy whole grain pasta. It is really important that we all reduce our consumption of meat – especially beef - to reduce greenhouse gases and minimise global warming.
5. Hunt out the 'Quick sale' bargains!
Most supermarkets have a section where they sell (at greatly reduced prices) all the food products that are coming to the end of their shelf life. It is really good to know when during the day, your local supermarket displays these items as they go fast! Half price chicken and mince are always good buys as they can be used for many dishes. Bargain dairy products are a good buy too. You will need to use the meat within a day or so of purchase or why not pop it in the freezer until you can do some batch baking?
6. Beware of some special offers
Special offers in supermarkets can be good, but the question you must ask yourself is whether you really will use the product or will it sit at the back of the cupboard. 'Buy one, get one free' offers can be uneconomical for the same reason and only good if you can use both tins!
7. Know your prices and brands
Check how the price of your favourite brand compares with that of the supermarket own brand. Check that the size of tin/bottle/jar is comparable and give the cheaper brand a go. Brand loyalty often comes at a price and for products like spices, pasta, rice and household cleaning products the cheaper versions are usually just as good and often made by the top brands!
Supermarkets now often include seasonal specials for Christmas and Easter to help your money stretch further.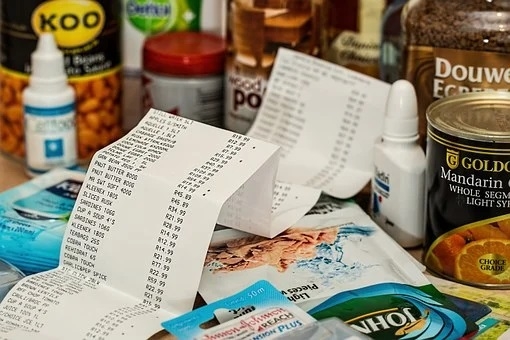 8. Bulk buy dry and frozen goods
If you are buying washing liquid, toilet rolls and breakfast cereals every week, it may well be beneficial to buy an extra large box/packet that will last you several weeks. You will have to check that the larger size really is a bargain and that you have somewhere suitable to store it! Costco is a great place for bulking up!
Check out bags of frozen vegetables too as they are often cheaper than fresh and just as tasty. Bags of frozen vegetables have the bonus that you can use exactly the right amount so there is no wastage. Check the packet before you buy though to ensure it does not contain loads of added salt or sugar.
9. Bin the idea of 'ready meals'
When you buy a 'ready meal' you are paying for the convenience of only having to heat it up and the contents are never good value for money. Ready meals tend to contain many more preservatives and can be lacking in nutrition. Why not have a batch cooking session and prepare several dishes made with chicken or minced meat that you can freeze and use when you are running short of time? Lasagne, Shepherd's Pie and curries are all ideal meals to prepare and freeze
Whenever you see discounted chickens, why not buy several, cook them and then freeze pieces of the meat in bags in quantities suitable for your family so that you can rustle up a tasty meal speedily in the future? Chicken is ideal for pies and casseroles.
10. Reduce the amount of waste food
The average family in Britain throws away 1.96kg of food every day of the year, which is an appalling figure – both for our planet and the family budget. The average family discards £60 of food every month.
Be creative with any leftovers in your fridge and use them in different ways.
Most leftover meats and vegetables can be added to homemade soup.
Meats in a gravy can be drained and thinly sliced and popped into wraps with a handful of salad leaves for a tasty lunchtime treat.
Many spare vegetables can be frozen, see here www.allrecipes.com/article/how-to-freeze-fruits-and-vegetables/
Pieces of sponge form the basis of a tasty trifle.
Spare egg yolks can be popped into fried eggs to make them 'duo yolkers' or made into a large tasty omelette.
If you have too much milk why not make some custard or an old fashioned pudding like Bread & Butter Pudding.
There are some great websites that you can read that have plenty of clever ideas for using up leftovers and the bonus is that if you can create another meal from leftovers, it is saving you valuable money for your piggy bank!
● www.realfood.tesco.com/clever-ways-to-use-up-leftovers.html
Why not start practising shopping the thrifty way and set yourself the New Year challenge to save money on your food shopping? You will be able to use the money you save for a fun family treat at Easter...
Chrissie x