Kids' Room Storage Ideas
June 28th, 2021
587 Views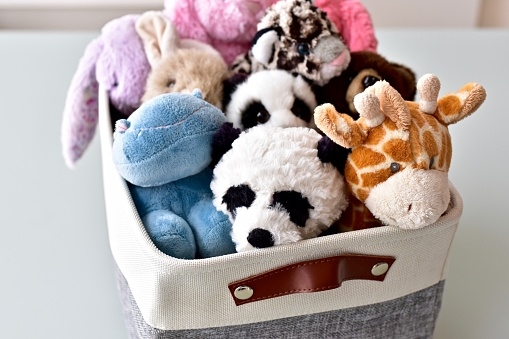 The bottom line is that if you have kids you will have plenty of clutter! Trying to keep this clutter organised and under control is unbelievably challenging – especially as you could probably do with double the storage space! Although it is tempting to close the door on all the mess; it is really rewarding to get everything tidied up and it teaches your child valuable lessons about being tidy and organised. We have some fun suggestions for kids' room storage ideas.
A clever idea that many some parents use if they have a lack of space, is to divide their child's toys into two halves. The first half is played with for two weeks and then these toys are packed away (good use of the attic!) and the second selection is used for another two weeks when you repeat the process! This certainly helps prevent children from getting overwhelmed by all their toys or bored with them.
● Great general storage solutions
Wall shelves are terrific as they can absorb so much kit! The classic wooden cube shelves with nine compartments are great, but if you have room, build shelves along the length of one wall – you won't regret it! You can fill the shelves with plastic or cloth baskets each holding certain types of toy. A fun way to organise this is to stick on a cute label such as 'cars' and maybe stick a small picture next to the word. Click Here to Buy
Invest in some under bed boxes as these are so large and useful. It is well worth making some smaller compartments to divide them up or using a selection of different shoe boxes to store various toys and craft bits n' bobs. Building bricks can be popped in a large plastic container before putting in the under bed box.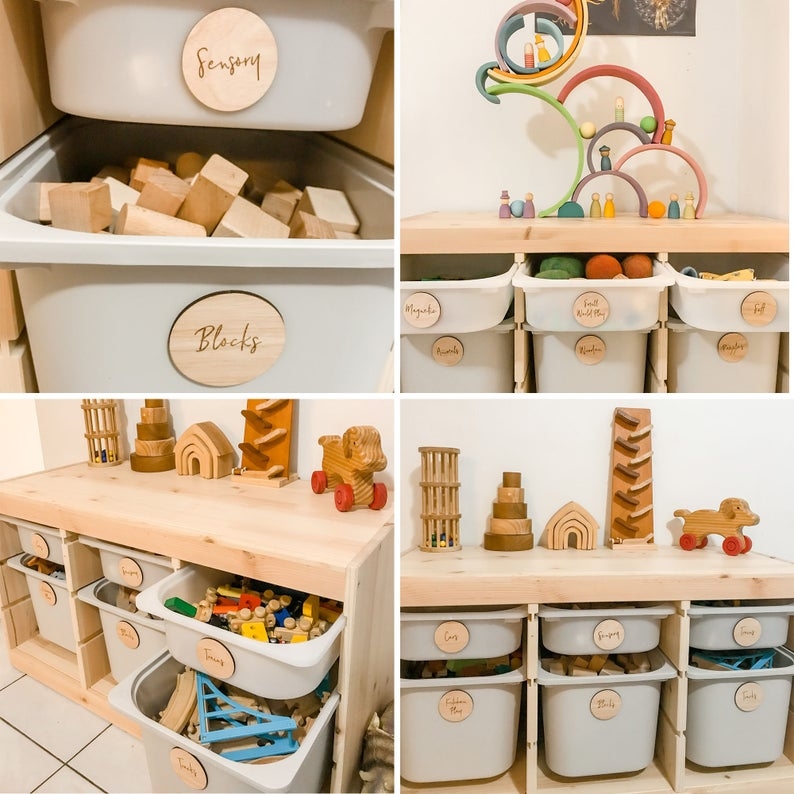 If you are tight on space, the tiered mesh hangers that you can suspend from the ceiling or hanging shoe tidies can also be used successfully for storing soft, light toys such as teddies and friends.
Cloth hanging organisers with numerous pockets can be secured to the front of wardrobe doors or hung over the door and are perfect for smaller toys.
A peg board fitted to the wall with various little boxes and compartments attached is ideal for smaller toys and craft materials.
A series of medium-sized round plastic baskets attached to the wall at child height can look great fun and your child will soon get the idea of popping their toys away (well that's the theory!) If you buy them in an array of different colours, each basket can be 'home' to different toys such as puzzles, farm animals, train set etc.
Buy a selection of different coloured drawstring school shoe bags with plastic windows and hang them on a row of hooks at low level. Each bag holds a different type of toy and your child will be able to look through the plastic window to check they are putting the toys in the correct bag.
A metal or plastic vegetable rack is a great way to store smaller toys – fill each shelf with small plastic boxes to keep things even tidier.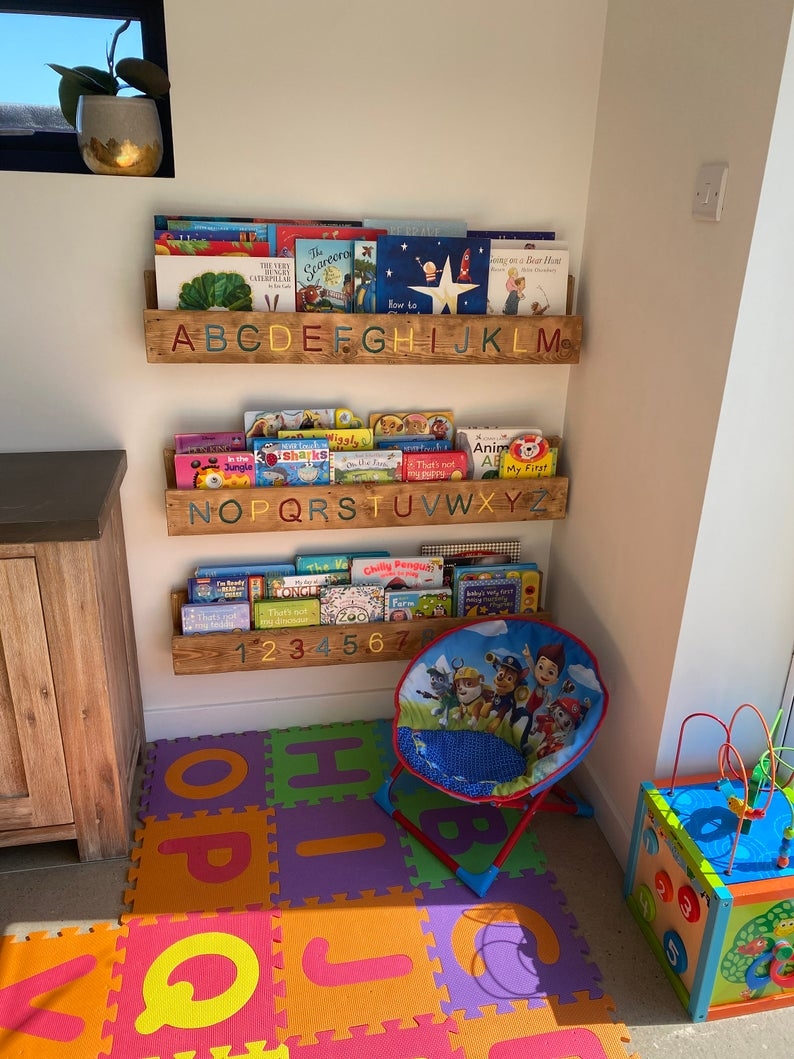 ● Clever ideas for books
Click Here to Buy
Giving your child easy access to their books is important as you will often find them quietly reading during the day.
A corner bookshelf is a great way to use space. The shelves can be filled with books or some of the shelves can hold plastic, basket or cloth boxes filled with toys too. If you have space, this makes a great reading corner if you add a bean bag, small chair or child-size table and chair – make sure there is plenty of natural daylight to make reading easy.
A personal book box is another great way to store books. Click Here to Buy
● Scoop up all the cuddly toys!
Before you know it, your child's collection of cuddly toys will have grown from two to 22!
They can be stored in a large cloth basket that matches the colour scheme
A string hammock that you can attach to the wall is a fun way to tidy up the cuddly toys but make sure that your child can reach them easily.
A mesh hanger suspended from the ceiling is perfect for all shapes and sizes of cuddly toys.

● Keeping building blocks tidy
This is the biggest challenge- but we all know the pain of walking on one in the dark!
Buy a large plastic storage box to keep all the pieces in.
Cover a large washing liquid drum with coloured sticky backed plastic to back a cheerful building block drum.
Buy a selection of large plastic bottles (or ask your newsagent if they have any old sweet jars) and pop all the building blocks of the same colour in each jar – this is a great way for your child to learn their colours and the finished result looks amazingly good!
A large colourful beach bag is another fun way to store a mountain of building blocks!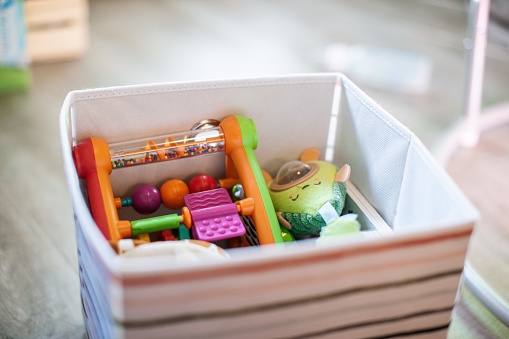 Even with the best storage solutions, it can be tricky keeping your children's toys under control. It could be worth investing in a different coloured plastic basket for each child and placing them by the stairs. Every time you find a stray toy pop it in the basket and then ten minutes before bath time it is 'tidy up time'. Each child fills their basket with toys from their bedrooms and you help them carry the basket to their rooms so that they can put the toys away- the winner gets a smiley for the chart and the one each week with the most gets a little treat ….
Chrissie x