10 Essential Products for Toddlers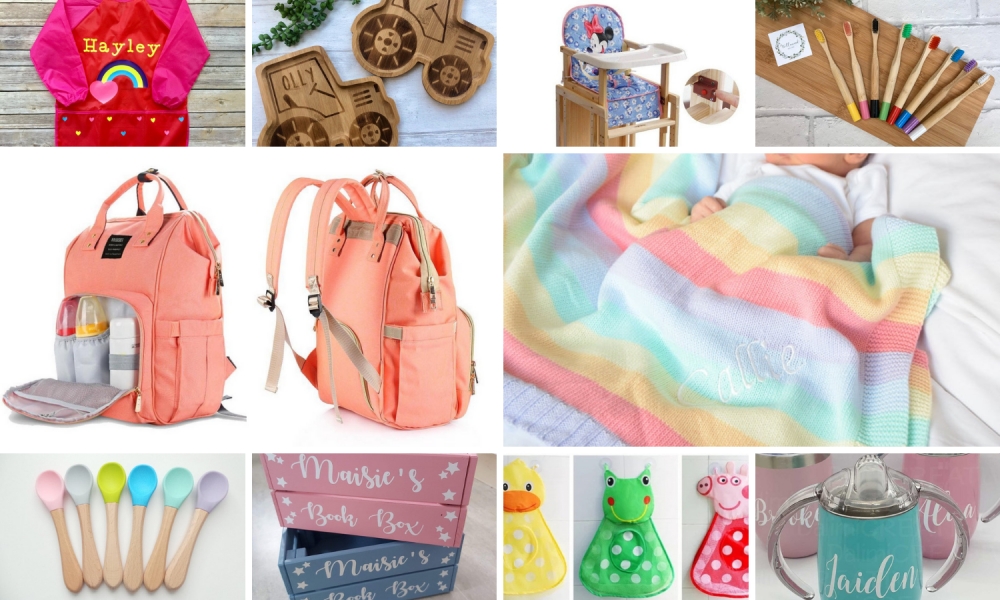 There are a number of items that make life so much easier when you have a toddler. If you would like to invest in these essentials but would love the choice of buying ones that are just that little bit different – quirky or fun – a great hunting ground is Etsy – and the prices won't break the bank either!

So why not relax whilst your little 'bundle of energy' enjoys their nap and shop the easy way for these top 10 essentials for toddlers?
1. Monogrammed Nappy Backpack
If you have never found the ideal nappy (diaper) bag, you will be really impressed with this stylish one! It is available in nine different colours and you can either have your child's monogram or name stitched onto the front panel in a choice of fonts and thread colours.
The backpack has been really well designed and has plenty of room for spare clothes, juice/bottles, favourite toys and mummy's laptop or notebook too!
●
Click Here to Buy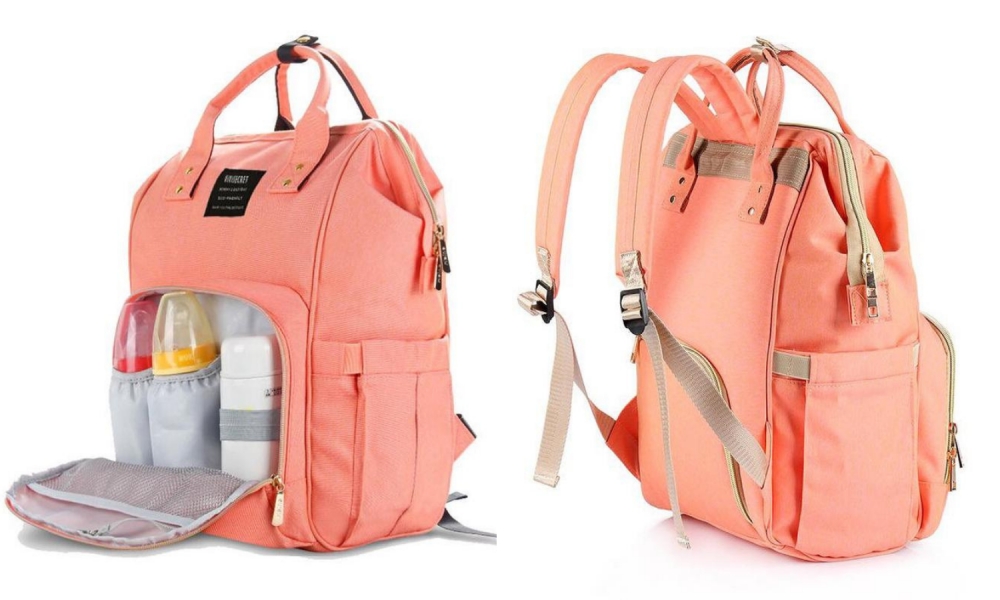 2. Personalised Sippy Cups
it is a great moment when your toddler can manage their own drinks and this smart sippy cup is beautifully made in stainless steel. Inside its insulated which is useful in the cooler months for keeping drinks warm for up to 12 hours. You can choose the colour of the outside cladding and have it personalised with your child's name. Toddlers find the two side handles easy to grasp and this well designed sipper makes drinking easy. This sippy cup is quickly hand-washed and will last many years. It makes a great gift idea too!
●
Click Here to Buy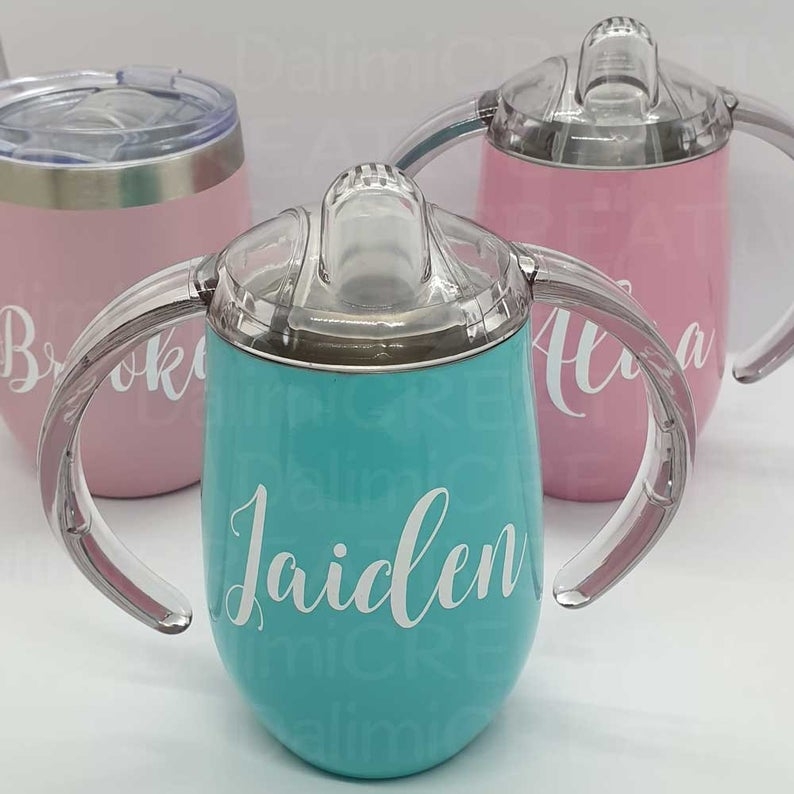 3. A Snuggle Blanket
Many toddlers love having their own blanket that they can snuggle into at any time of day when they are feeling tired or upset. These rainbow knitted blankets are stunning! The blanket is personalised with the name of your choice and will soon become a firm favourite!
●
Click Here to Buy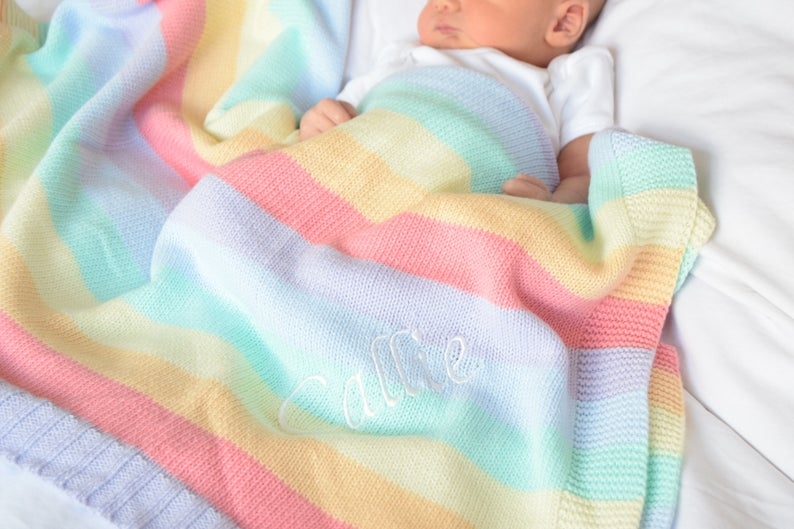 4. Wooden 2 in 1 Highchair
You will have to hurry if you want to snatch up this bargain because the price has been attractively reduced by 20% - not that it was over-priced in the first place! It is cleverly designed to grow with your toddler and can be quickly adjusted from high to low chair and separate table and chair. Built in light-coloured wood, the highchair has an adjustable foot rest and large easy wipe plastic tray. For comfort, there is a lovely liner cushion emblazoned with our friend Mickey Mouse – definitely a winner!
●
Click Here to Buy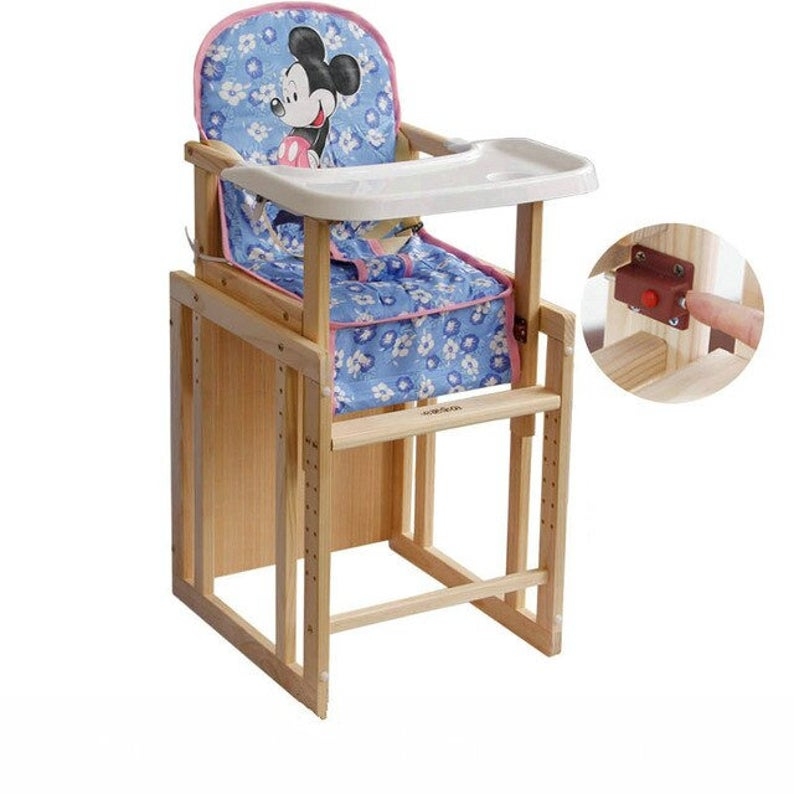 5. Bath time organiser
Bath times are fun times for toddlers and no doubt you have already accrued a variety of different bath toys that are taking time to tidy away each night! Choose from a duck, frog or pig for a bright and fun storage solution that your toddler will love! They will definitely be keen to fill their new friend up with all their bath toys every evening so problem solved!
●.
Click Here to Buy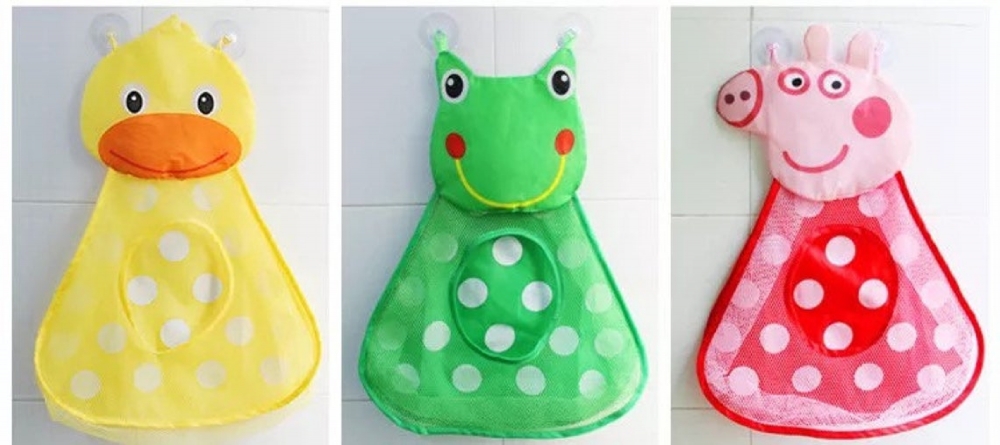 6. Personalised Cutlery Set
Your toddler is probably very keen to feed themselves – which is great, but you could probably do with a dog to clean up the mess! Every young prince or princess deserves their own beautiful cutlery and this set is something just a little different. Made in beechwood, the toddler-sized spoon and fork are really stylish as they come with soft silicone tips which are easy on little gums and come in five stylish soft colours.. These sets are special because they are also personalised with your toddler's name.
●
Click Here to Buy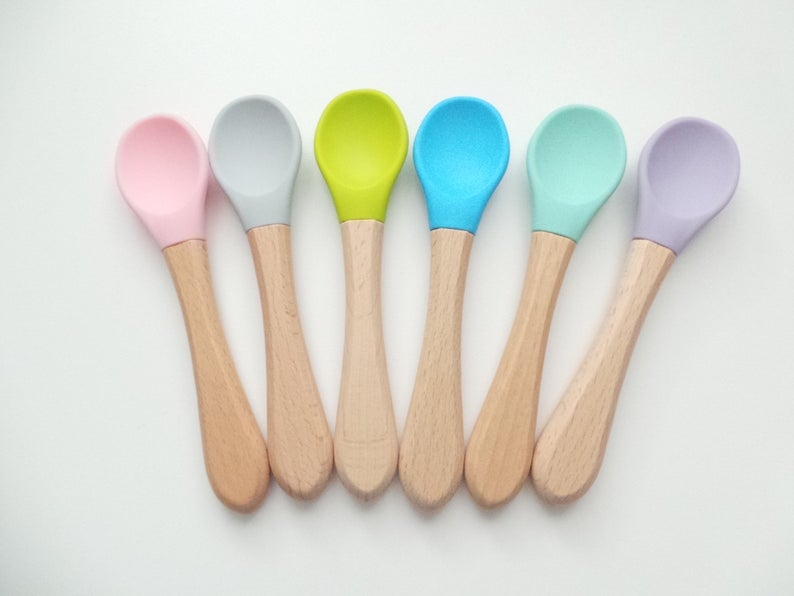 7. Fun Dinnerware Sets
Your toddler will definitely enjoy meals from this awesome tractor dinner plate that is made from bamboo – which is lovely and eco-friendly. Great way to encourage those fussy eaters.
●
Click Here to Buy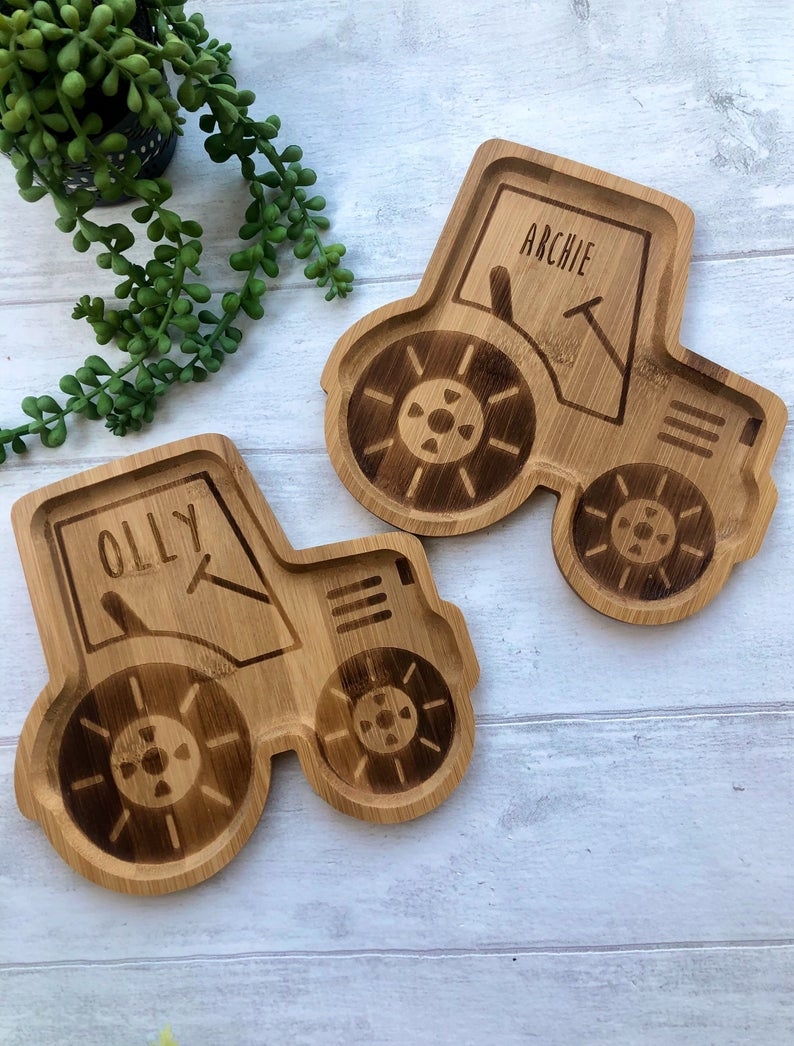 8. Craft Apron
Whether you are planning a home baking session or a craft activity with your toddler, rest assured, they will get themselves into a mess – it's part of the fun really! This apron has long sleeves so is ideal for your toddler to wear whilst they learn to feed themselves. This lovely craft apron is roomy enough to fit them as they grow and can be chosen in a variety of colours – a really useful buy!
.●
Click Here to Buy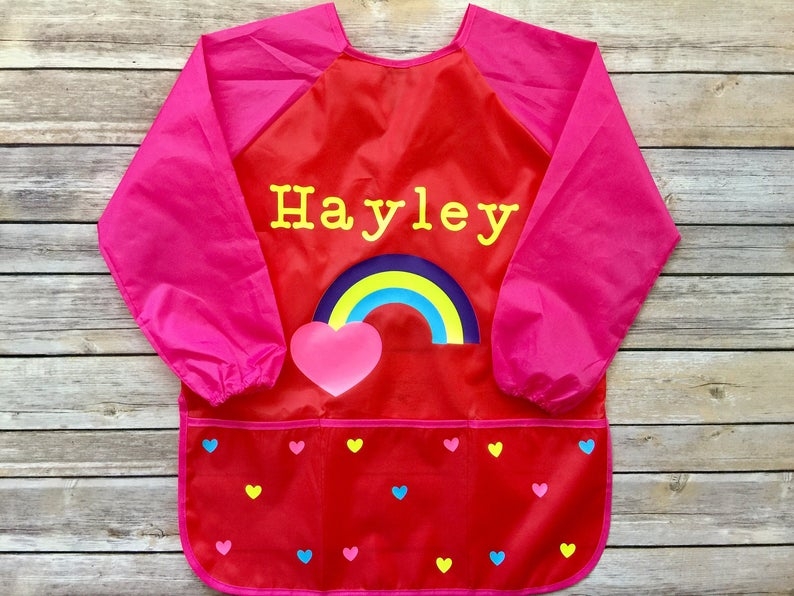 9. Bamboo Colourful Toothbrush
You will be starting a teeth cleaning routine morning and night with your toddler and these beautiful toothbrushes are ideal. They are made from eco-friendly bamboo and are the perfect size for toddlers – both handle and head, and have a lovely comfortable round hand grip. The toothbrushes are available with heads and handle tips in eight different colours and are totally biodegradable.
●
Click Here to Buy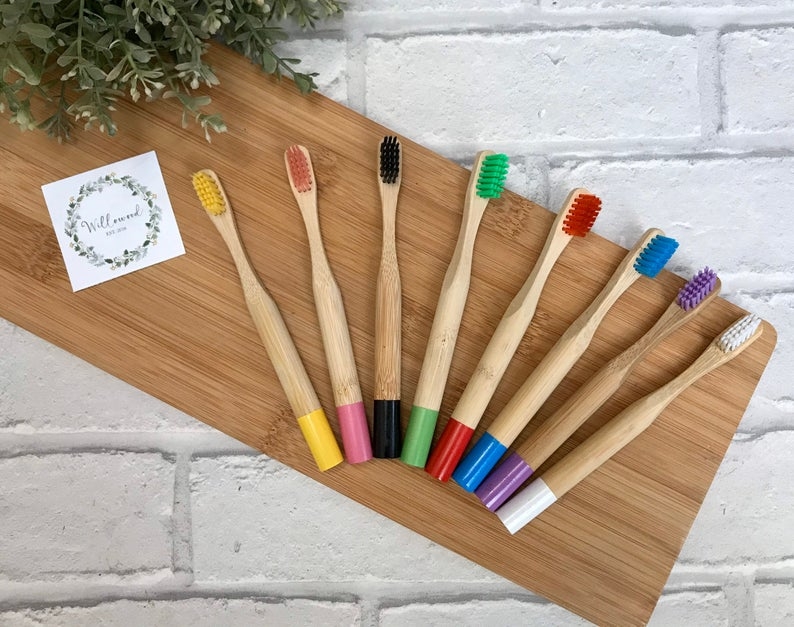 10. Toddler's book box
Your toddler has probably already discovered the joy of books and may well have a growing collection. A personalised book box is the perfect way to keep them tidy and also close at hand. You will find that in time your child will take themselves off to find their book box as they fancy a good read and of course you can regularly settle down together to enjoy a story or two. This smartly designed box is personalised with your child's name and will be useful for many years to come.
●
Click Here to Buy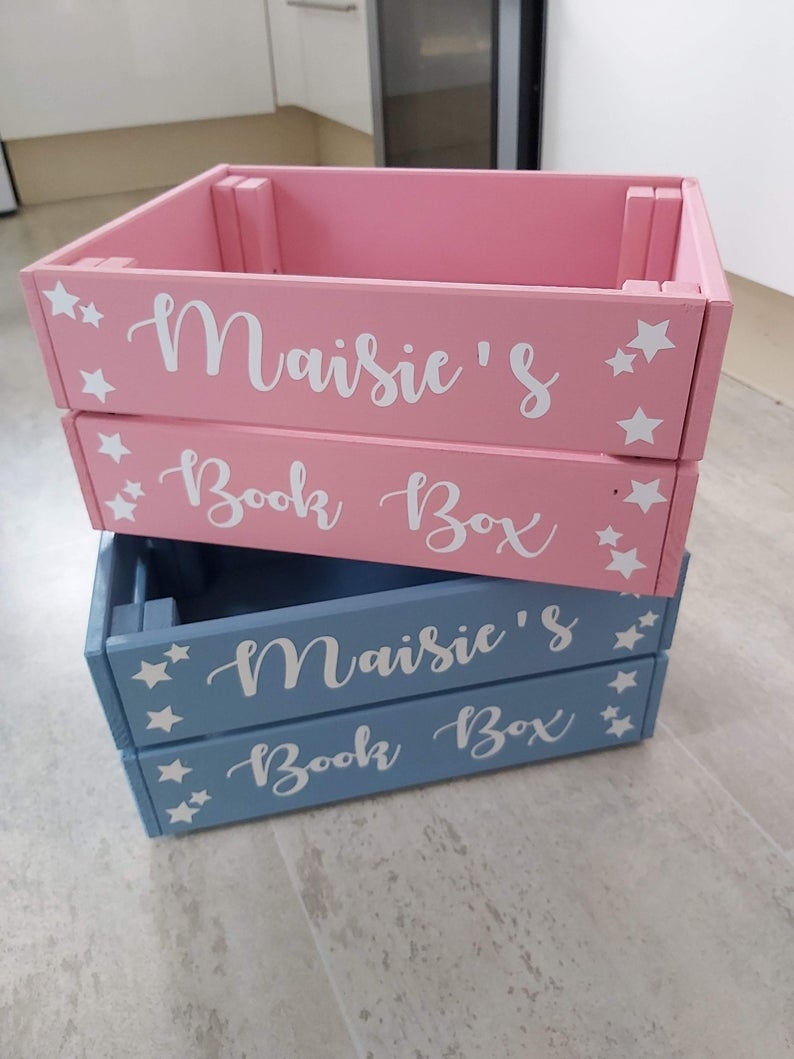 Happy shopping!
Chrissie x