What do you take in the suitcase?
July 31st, 2020
795 Views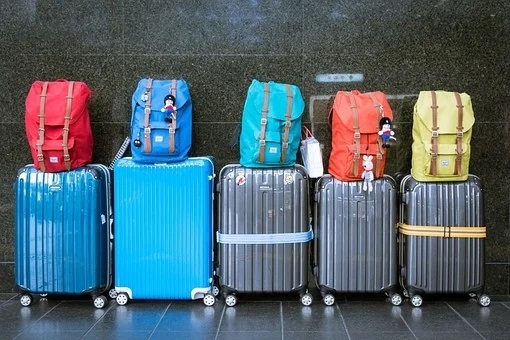 Holidays are great fun and something we really look forward to, but the first holiday with your baby can be pretty daunting! Make no mistake, they may be the smallest person in your party, but they will definitely have the most kit! The key to success is good organisation and clever planning that should start a couple of weeks in advance.

If you have a spare bed, use this as the collection point for all you want to pack. If not, spread a bath towel on your bedroom floor and use this. The first thing to do is to print off your boarding passes and check exactly the size and weight restrictions for your suitcase. Place your boarding pass and passport on your collection point, along with a packing list which you can tick off as you go along.

Over the following days, wash and iron all the clothes you plan to take for both you and your baby. Dispense some washing powder into a small plastic bag and place on your collection point. This will prove really useful for any emergency washing and also means that you will need fewer clothes!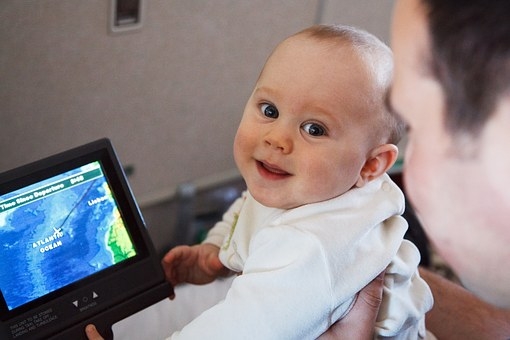 Items to pack:
Carrying your baby around in a front carrier is easier than taking a stroller and you can use the carrier at the airport rather than pack it.
Disposable nappies for the first couple of days – you will be able to buy supplies in a local supermarket. The nappies may not be the brand you are used to and might need to be changed more frequently, but they will do the job!
Nappy sacks. These are not readily available in many countries and if they are, can be more expensive.
Pack of disposable bibs. If your baby has started on solids, these are the ideal bibs to use – spot check: Have you ordered a cot and high chair to use in your holiday accommodation?
Sunscreen protection. Carefully select the correct level of protection for your baby and some total sunblock to use on their cheekbones, noses, the tops of ears and back of necks. A small bottle of after sun is good to have too, although natural yogurt can be used if not.
Other items to take include some Sudocrem (or similar) in case your baby does develop a nappy rash (or another family member needs some antiseptic cream) and some teething gel as you never know when teething will start! Many parents pack a small bottle of Calpol - just in case it is needed.
Can of baby milk formula. If your baby is still being bottle fed, it is unlikely that you will be able to get exactly the same milk in your resort, so bulky tough it is, having the usual brand will save problems.
Sterilising tablets. If your baby is being bottle fed, take enough tablets for your holiday. If you ask at the Reception Desk on arrival at your hotel, they will be able to lend you a suitable container. If you feel happier taking your own, take an ice cream carton or similar and fill it with clothes.
If your baby is being weaned, a couple of packets of their favourite ready meals will be useful – remove as much packaging as possible to save space and weight – mark the packet with a small label.
Drink crystals: If you are going somewhere hot and sunny (lovely!) it will be essential to keep your baby hydrated. Bottles of mineral water will be readily available, but if your baby likes one of the herbal flavourings, it is worth packing enough to last the holiday- decant into a smaller pot if necessary.
Baby toiletries such as shampoo, cotton buds, hair brush etc
Sunhat and swimming tee-shirt. Your baby will need to be protected at all times from the sun. Choose a sun hat with a brim as this will protect their face and the back of their neck. If you are taking them into the pool or sea, make sure they have a short sleeved tee-shirt on as this will help protect them.
Your child's favourite toy and/or comforters and dummies. Travelling somewhere new can be stressful for your baby so familiar things will really make the difference.
By this stage, the pile of items to pack will have grown! Plan to pack the day before to avoid last minute panics. If you are taking a cabin bag onboard the aircraft, pack a spare set of clothes for you and your baby in it – in case your suitcase goes astray. Remember the strict regulations about liquids which must be less than 200ml. Bottles of baby milk can be taken onboard but will be security screened.
Remember that you will need to wear a face mask both in the airport and onboard the aircraft. A small bottle of hand sanitiser for personal use is good too.
There is a Baby Event on at both Tesco and Boots right now so worth taking a look at those!
Tesco Event >>
Click Here to Buy
Boots Event >>
Click Here to Buy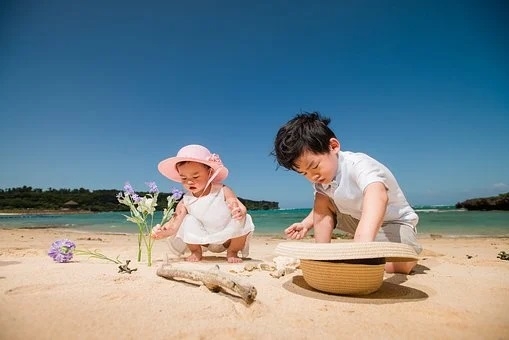 Ready to pack!
There are a few tricks that you can use to fit everything in your case!
Pop your passport and boarding pass in your handbag and make sure you have the necessary credit/debit cards in your purse/wallet.
Fill your shoes with undies, socks etc. Pop your shoes into a plastic bag to save your clothes getting marked. Place the shoe bags into the case first – at what will be the bottom of the case.
Many travellers suggest rolling your clothes as this minimises creasing – give it a go!
As you pack, try and fold trousers and tee-shirts as little as possible to prevent creasing – both folded just in half should work well.
If you are taking any fashion jewellery pop this in a small bag to keep it from getting tangled and think about what items you really need to take too!
Pop a few plastic bags in your case – they are always so useful!
Once your case is packed. Write on a large piece of paper your name, full address and mobile number – plus the contact number of a relative in your home country and place it in the outside pocket of your case or on top of your clothes. Sadly, many suitcases go astray each year and very few have any contact details.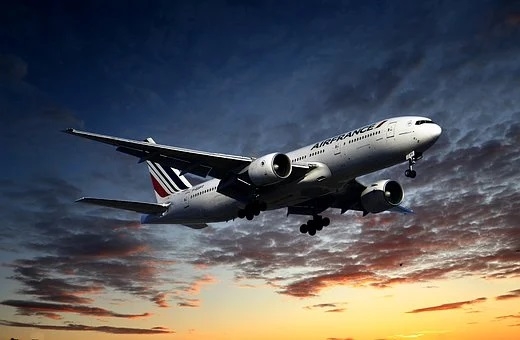 All that is left to do now is Kick Back, Relax and enjoy your holiday!
Chrissie x