The Most Expensive Toys of 2019
January 1st, 2020
860 Views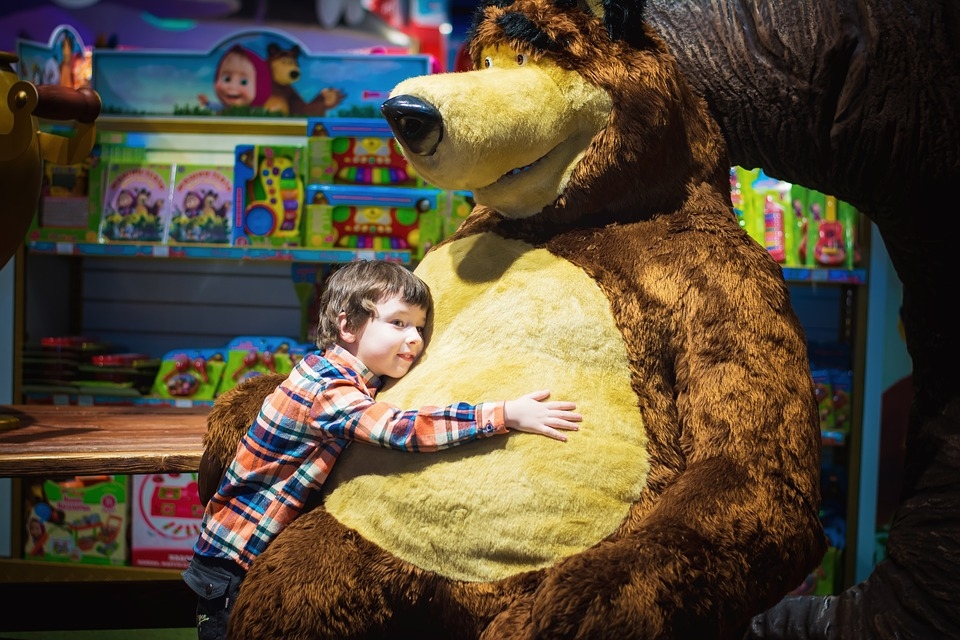 How much was spent on Christmas for the kids? Latest surveys show that parents spend an average of £100 per child at Christmas. Whilst this sounds a sizeable amount, for many it could be termed as 'modest' as they spend ten times the amount – at least – on each child.

So what are the top buys on the expensive toys list? Battery powered ride-in cars are a classic favourite for many youngsters and can provide many hours of fun outdoors – with a parent close by. Many of the more costly gifts are for fun in the garden and include adventure parks shaped as pirate ships, space rockets and even Noah's Ark. If you have plenty of room inside your home there are some really impressive indoor gyms that have been specially designed for children of various ages.
Other Christmas gifts that come with a sizeable price tag include gorgeous play kitchens and play houses made to scale in beautifully crafted wood. The name that always comes to mind when luxury toys are mentioned is Harrods. At Christmas time, Harrods has a legendary selection of toys and is definitely the place to go - whether you are 10 or 100 just to day dream! There is a full range of wonderful toys to see, ranging from ones costing just a few pounds to a few thousand pounds! Amongst the popular buys this year is a beautiful Steiff jointed teddy bear at £179.95
Click Here to Buy
and a gorgeous cuddly giraffe measuring 150 cm in height, costing a whopping £1,799.00
Click Here to Buy
, a tower of the coins needed to make the purchase will probably reach a similar height! The ride on cars are certainly going fast (no pun intended!) with the choice of a Range Rover at £529
Click Here to Buy
or BMW Spyder costing £369
Click Here to Buy
If you are looking for a more traditional gift the pretty dolls house mansion is just under £400.
Click Here to Buy

If you want to get a gift this Christmas that is definitely from the next level, it is well worth taking a look at the luxury toys chosen by the stars for inspiration.

Jennifer Lopez and Marc Anthony gave their newborn twins sparkly diamond encrusted rattles for their first Christmas and since then they have treated their duo to a pony each and an entire wing of their family mansion. WOW

BlueIvy is the daughter of celebs Jay-Z and Beyonce and last year their treat for her was a $80,000 diamond encrusted Barbie doll – beat that! The Beckhams treated their three sons to a three metre sci-fi futuristic tree house – which definitely brought a new meaning to 'glamping'! Interestingly, Victoria and David did not opt for a luxury toy for their young daughter Harper. They bought her an original painting by Damien Hirst entitled 'Daddy's Girl' which cost a modest £1 million!
Of course if you veer away from the toy department, the sky is certainly the limit concerning the ultimate Christmas present where the stars are concerned! Mariah Carey and rapper Nick Cannon had a private candy shop installed in their home for their twins Moroccan and Monroe. Tom Cruise treated his daughter Suri to her own private jet when she was seven and Kim Kardashian and Kanye West bought their daughter North West $100,000 ½ carat diamond studs!

With so many amazingly expensive presents on the market, it is hard not to feel a little sad that you cannot afford more for your offspring this Christmas. In reality though, if they are young, the present wrappings will definitely be more appealing than the contents! If you have older children who are keen to have a pricey gift, why not get all the family to chip in to the slush fund to buy that gleaming new bike/I pad/watch for them? True they will have fewer presents to open on Christmas Day, but what would they have done with all those new socks anyway!
Chrissie x