Back to School Shopping ALREADY?? Argos has you covered!
August 9th, 2019
911 Views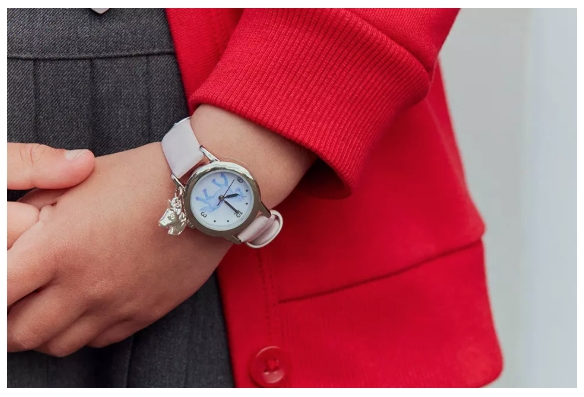 The schools broke up a few weeks ago and everyone is enjoying the more leisurely start to weekday mornings and more flexible bedtimes! The August calendar is full of exciting activities and may well include a family holiday. In no time at all though, the holidays will be over and the new academic year about to begin....will you be ready?
Luckily, Argos offers great 'one stop shopping' for all you need for the new school term including uniform skirts, trousers and shirts, school shoes and PE kits with many of the items made by Tu so you know you are buying quality clothing
Click Here to Buy
. Argos has a great range of bags, laptops and other classroom essentials in its range too, they also offer online shopping with the 'click and collect' scheme from your local store or same day delivery to your door for just £3.95 – go straight to the top of the class for clever thinking and smart saving on time and money!
The Argos range of school uniform is smart, practical and importantly, keenly priced. Get your children to quickly try on their uniforms because you will be amazed how much they have grown in such a short time! There are some great value packs such as the scallop collar polo shirt
Click Here to Buy
which comes in a handy three pack. The crisp white polo shirt is 60% cotton, 40% polyester making it comfortable but easy care as it machine washes easily. There is even better news – the price tag is £4.50 which is great! There is a five pack of classic white school shirts
Click Here to Buy
for 6 years costing £9.50. The shirts are regular fit with reinforced seams and have the magic words 'non-iron' on their label! If you are looking for pale blue shirts you will not be disappointed as Argos has several styles to choose from and also stocks Royal blue polo shirts.

For boys there are are both shorts and long trousers such as the four pack of long skinny trousers
Click Here to Buy
. The great news is that they will always look good as they are made with reinforced knees. There are twin packs of crew neck school jumpers in both navy and black
Click Here to Buy
costing just £6.00. If you are looking for colourful 100% cotton sweatshirts, there are two styles to choose from and both are available in 100% cotton and in a rainbow of colours.
Argos scores on its range of stylish boys' school footwear for all ages. A number of the styles are designed with comfort for wider feet in mind too and all school shoes are tough and scuff resistant too..Argos also has a great range of trainers and football boots – including one style in blue and neon that is suitable for astro turf
Click Here to Buy
and another in highly fashionable bright orange with studs and antibacterial sock and lining
Click Here to Buy
– and still only costing £14.00. The best news is that all styles cost £11.00-18.00 which is definitely gentle on your wallet/ purse!
There is a great range of smart girls' school skirts to choose from in several different lengths and colours and in a choice of sun ray or box pleats. An extra special design is the grey pleated skirt that has an elasticated waistline and permanent bow motif
Click Here to Buy
at £5.00 it is great value especially as it is made from a fabric that resists water-based stains. There are three different pinafores in the range and for those who prefer not to wear a skirt, there are smart black school trousers or stylish grey culottes that are fashionable, easy care and stain resistant
Click Here to Buy
.
There is a good choice of girls' school shoes too including ultra comfortable loafers, bubble soled brogues and some attractive ballerina shoes. Other items in the school range include socks and P.E kit for both boys and girls.

To ensure that your child gets off to a flying start in the new term, Argos has a great selection of essentials including school bags, lunch boxes and bags and laptop bags. The Tinc stationery range is emblazoned with colourful flamingo's or awesome dinosaurs and includes pencil cases, pens and calculators, whilst the Hype stationery range includes pencil cases, notebooks, pads and stationery sets. To ensure they are always on time for their classes, why not treat them to a smart new watch or develop their knowledge of technology or good fitness habits with a Smart watch designed specially for children? Argos also stocks competitively priced tablets (starting at £49.99). Laptops (from £159.99) and printers from just £29.99.
The days leading up to the first day of school will fly by getting everything ready including the dreaded name tapes on all pieces of uniform! One things for sure though, halfway through the morning of the first day of term, you will find yourself wondering why everything seems amazingly quiet and you will realise that you enjoyed the school holidays as much as they did!
Angey x