Summer garden fun for kids and parents!
July 5th, 2019
2497 Views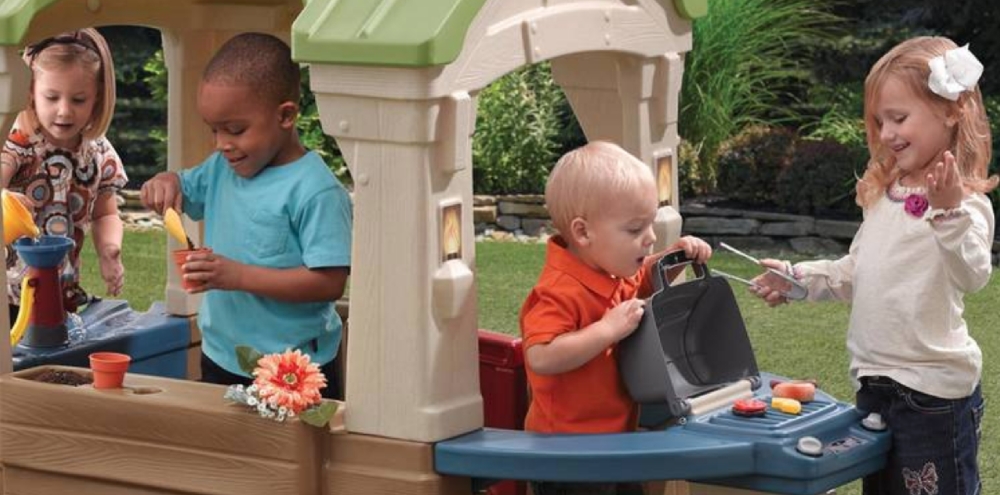 Summer is officially here and we are promised endless days of blue skies and warm sunshine, so where better to spend your time than outdoors in the garden? Argos has an awesome range of products to help you make the most of the weather and to enjoy plenty of fun with family and friends.
Argos makes shopping simple and with any of the items mentioned, Argos offers Fast Track which means same day delivery for just £3.95 or there is the option of Click & Collect. To help spread the financial load, Argos offers customers the chance to buy now and party later using the Argos card - summer planning couldn't be easier!
See the outdoor selection here:
Click Here to Buy
The first step is to set the scene and to quickly transform a part of your garden into a comfortable area for al fresco dining and sitting relaxing with a good book. Argos has everything in stock that you need to do this and has colourful and stylish garden table and chairs, reclining chairs and sunbeds. If you prefer the shade to the sun, Argos has a great range of easy assemble gazebos in various sizes – problem solved! Argos also has nifty wireless and Bluetooth speakers, including a stylish grey, clip on waterproof speaker. You will have no excuse for not being able to relax to some good music too!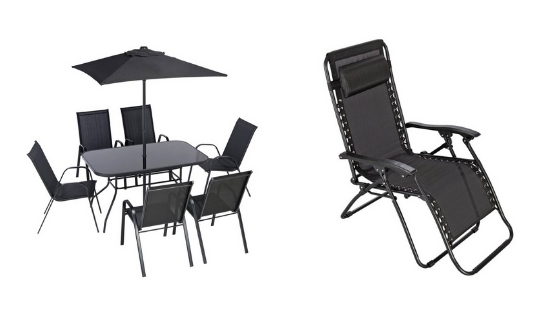 Summer time is barbecue time and wow! Argos has a great range from the snazzy built in steel chimenea in a lovely bronze colour, to smart built-in barbecues. For feeding lots of people there is the impressive Home American Style Charcoal Barbecue which will produce really authentic tasting food that will smell irresistible as it cooks! There is also a smart two-burner propane gas barbie and kettle barbies in various sizes and prices - so all you will need to do is buy the food!
For adult fun Argos has lawn darts and the perennially popular, Professor Puzzle Wooden Boules – which can be seen being played in market squares all over France and of course on village greens in the UK. There is also Classic Swingball which is fun to do and is very amusing for all ages. Another popular classic is the Professor Puzzle Giant Snakes & Ladders which is great fun for all ages as it is all down to luck! Other giant games include 4 in a Row and the challenge of the Professor Puzzle Wooden Quoites Game too.
Check it all out here mums:
Click Here to Buy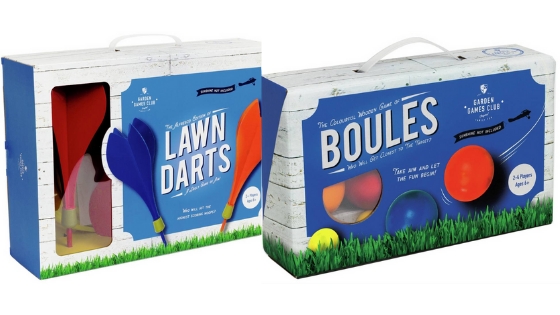 Of course the ultimate summer fun is relaxing in water and the Helsinki 7 person Lay-Z-Airjet-Spa is the perfect solution for this. This is just one of three gorgeous home spas stocked by Argos. Imagine being able to finish a hard day at work with the promise of lovely relaxation in your own tub – it can't get better than that!
Its pricey but looks AMAZING:
Click Here to Buy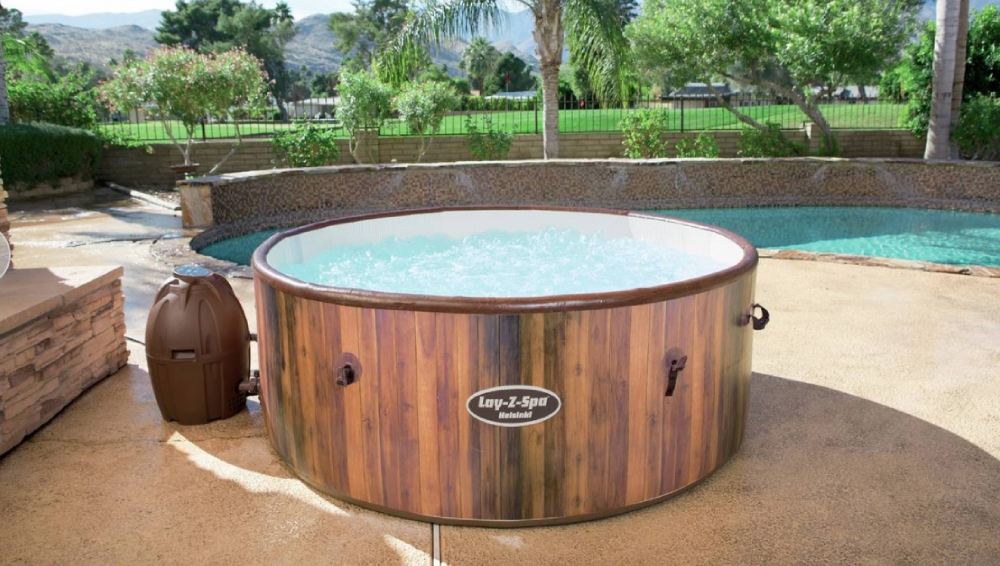 Children love playing outdoors and one of the most popular activities is playing in a sandpit. For smaller children, the Little Tykes Sandbox is perfect as it comes with a lid that keeps the sand clean and hygienic. For older children who have more serious sand-building projects to undertake, the Plum Square Wood Sandpit offers them plenty of space. Argos has resupplies of clean, safe and non-toxic play sand in handy 15kg bags.

Another perennial favourite is the Maul 3 in 1 Combo Skipping Set because skipping never goes out of fashion and whilst this one is aimed at children, a number of adults will be keen to recapture their childhood and see if they can skip as fast as they used to and whether they can remember all the rhymes!

A lovely garden idea for smaller children is the Little Tikes My First Slide, whilst older children will love the TP Robin Swing & Slide set. Even if you have a very young child, they will still be able to enjoy their first swing with the Chad Valley Active 2 -in-1 Swing.

With so much outdoor fun promised by Argos this year, you are going to have a great summer, though if you are lazing out on the sunbed, keep one eye open as your family might just be creeping up on you with their 4 pack Nerf Supersoaker Floodtastic and you will definitely get soaked!
Angey x