May Argos Baby Event NOW ON with up to 25% OFF!
May 20th, 2019
1306 Views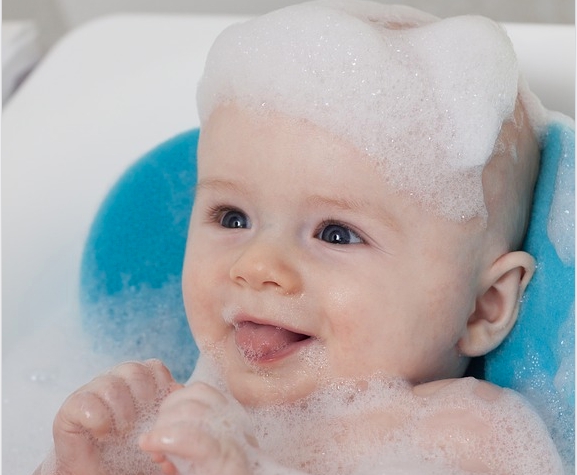 Get ready for baby!
Planning for the arrival of your baby can be fun, exciting - and a little daunting. Argos offers you the chance to buy everything you need quickly, effortlessly and with expert advice available to help you make the right decisions. Argos offers you well designed, practical equipment and maternity accessories made by top companies - with delivery on the same day. The range includes all the basic items you will need for your newborn and the essentials for when your baby develops into an adventurous toddler.
The Argos Baby Event is on right now and offers you up to 25% discount on certain lines – what better time to start planning! See EVERYTHING in the Event here >
Click Here to Buy

A relaxing nursery space.
Your baby will need a nursery space and Argos offers a range of beautiful cots and cribs for your newborn or practical cot beds for toddlers. If you will be going on holiday with your baby, what better than a practical camping cot? Once you have decided on the colour scheme for your nursery space there are colourful accessories to choose including a useful baby changing unit or changing mats and a great selection of lighting options.
These Obaby Grace Princess and Prince Cots are really cute and REDUCED to £149.99 -
Click Here to Buy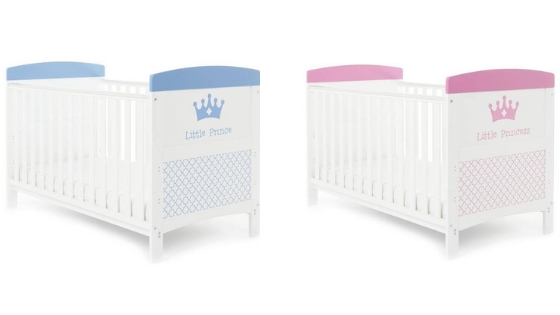 Everything you need for feeding.
You will naturally only want the best for your baby and Argos has a good range of products to help make feeding time easy – whether you decide breast or bottle. These include comfortable to hold bottles, steam bottle sterilisers and manual breast pumps. For those very special moments together when you are feeding your baby, there are comfortable nursing chairs too. As your baby grows older you will start weaning and Argos will be on hand with comfortable high chairs, food blenders and colourful bowls and spoons
Argos makes getting out and about easy.
From the first day when you take your baby home, you will need a newborn car seat and the Argos range will keep your baby safe as they grow into a child seat and later a booster seat. Enjoying walks together are fun and there is a comprehensive range of prams, strollers and accessories, to suit your lifestyle.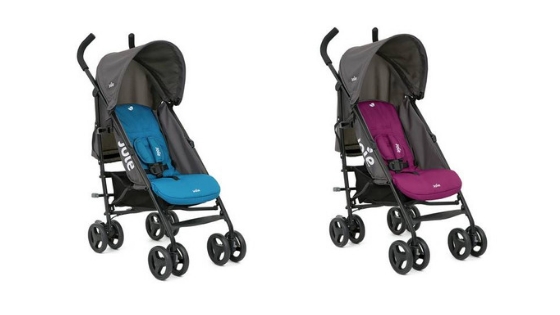 The Joie Nitro Strollers are now down to just £44.99 saving you a FAB 25% OFF -
Click Here to Buy
Playtime is fun time.
Having a baby is a great excuse to relive all the fun of your own childhood and Argos has a great selection of toys for all stages. There are appealing soft toys for newborns and great toys for the bath and high chair as your baby grows. There are developmental toys where the toy is just 10% of the fun and imagination the rest and bouncers and walkers that help your baby to enjoy the world around them. All of the toys are safety marked - although you are reminded never to leave your baby unattended with a toy.
Safety comes first!
To bring you peace of mind, Argos has different baby monitors and listening systems that can be placed near your baby as they sleep so that you can relax with your partner in another room. Babies can be very inquisitive – especially once they sit up and begin to move around. With this is mind, there are safety gates, play pens, bed rails and guards to choose from and with same day delivery this ensures that you can keep one step ahead of your adventurous baby!

Likewise. It is a good idea to have a thermometer as there will be occasions when your baby is 'under the weather' and Argos has a good selection so that you can choose the style you feel comfortable with. There are room thermometers too as well as several styles of room humidifiers and information on each product is available.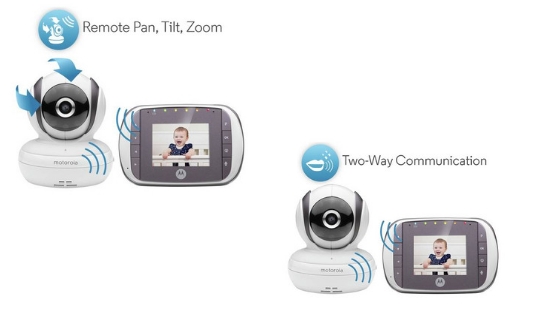 With a whopping £30 OFF this Motorola Tolt, Pan and Zoom Baby monitor, its got amazing reviews -
Click Here to Buy
But why Argos?
Argos makes planning and shopping for your baby so easy. You can pop into your nearest store or browse through the range of products in the comfort of your home using the easy-to-follow website that offers plenty of information and guidance if you need it. Same day Fast Track home delivery costs just £3.95 or you can use the Click & Collect service. If you change your mind about any item, it can be returned to your nearest store within 30 days and you will be given a full refund. Argos makes payments easy as it accepts a variety of cards and Nectar points. To help spread the financial load, you can pay later using your Argos card.
All this and up to 25% discount on certain lines – today is definitely the perfect day to get
planning!
Click Here to Buy
Angey x