Stylish New Year's Eve Menu Made Easy
December 17th, 2017
522 Views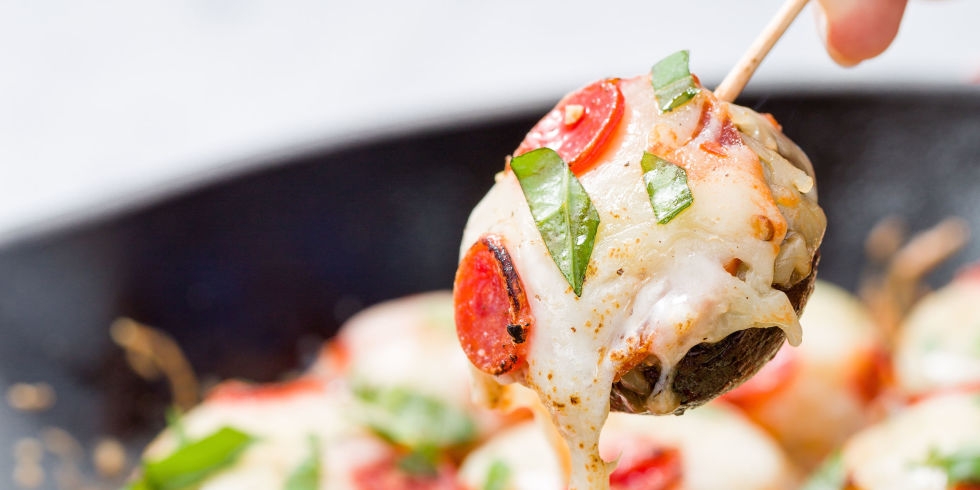 Image Source: delish.com

While Christmas may be all about casseroles, big birds, and gammon, New Year is the time keep food small and sassy, considering you'll most likely be snacking all night.

Fondue always goes down well at a family sit-down meal. The kids may need a little help but it makes for loads of fun, especially when the chocolate dipping appears for dessert.

Whether you are sitting around a table for a New Years feast or allowing everyone to serve themselves and 'roam free' it is a great idea to layout a spread for the adults and a separate 'kiddies version' (booze free) for the little ones. Here's what we are doing this year, and you may just want to follow suit to guarantee your guests see the New Year through in delicious style.

Pizza-Stuffed Mushrooms
Bacon Brussels Sprout Skewers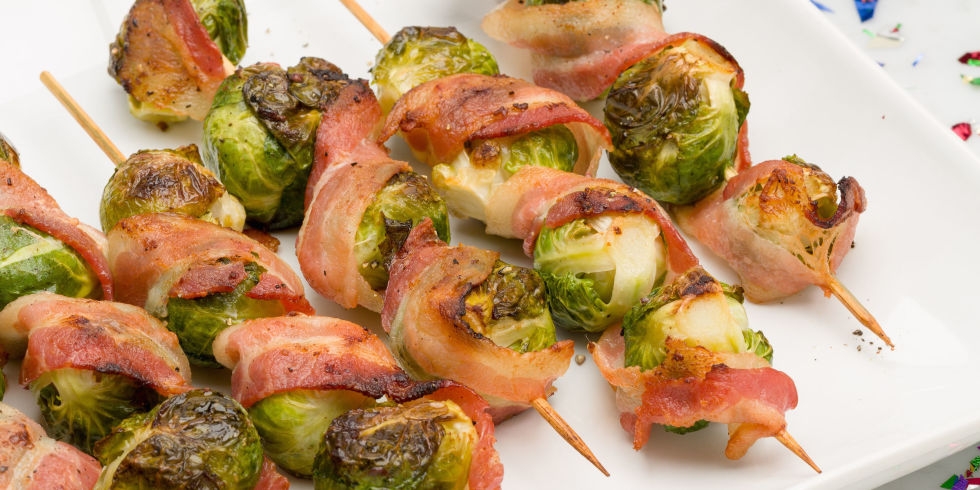 Baked Biscuit Wreath Dip
Steak Frites Bites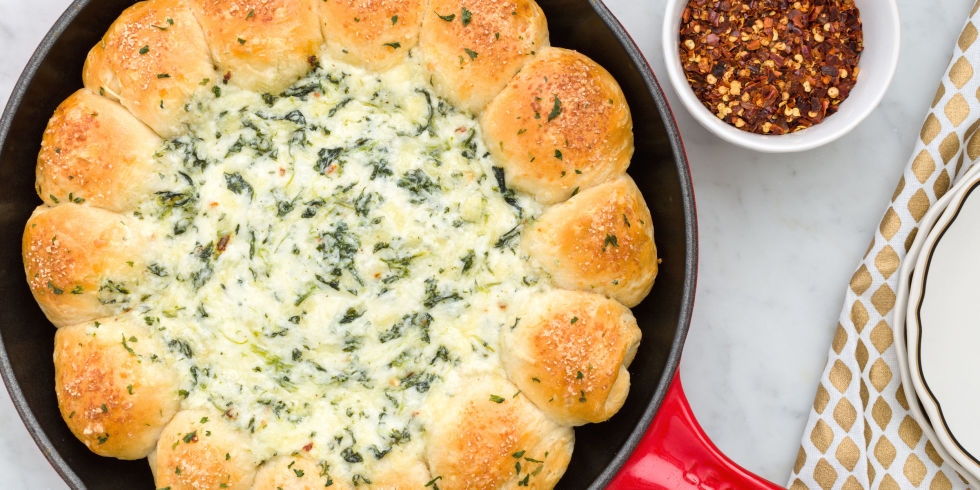 Prosecco Grapesicles
Colourful grapes on skewers with a touch of booziness. This fruity snack will keep your guests happy all through the night. As a snack or part of a dessert platter, this is always a party winner. Here's the low down on how to give your grapes a bit of pizzazz:
http://www.delish.com/cooking/recipe-ideas/recipes/a54433/prosecco-grapesicles-recipe/
The kids version: leave out the booze and let them enjoy the green and red grape skewers fresh.
Drunken Shrimp Cocktail
Remember the good old shrimp cocktail? Well, here is the modern version with a little vodka to say 'Happy New Year'. Get the recipe here (
http://www.delish.com/cooking/recipe-ideas/recipes/a54045/drunken-shrimp-cocktail-recipe/
) for a tomato cocktail in a shot glass, and a stylish spicy shrimp lingering over the side.
For the kids: Give the kids a vodka-free version, or even fill the shot glasses with fruit juice and replace the shrimp with a piece of pineapple or strawberry on the edge of the glass.
We haven't even gotten to rocky road and salted caramel popcorn, treats for both the kids and grown-ups. Just a word of caution - booze in the bites, means less booze in your glass.
So keep it safe and most of all, enjoy the last party of 2017 with your family and friends, celebrating the blessing of good company (and good food). Happy New Year!
What fun plans do you have for the new year?
Helga x