Cute Christmas Traditions as a Child
November 14th, 2017
2329 Views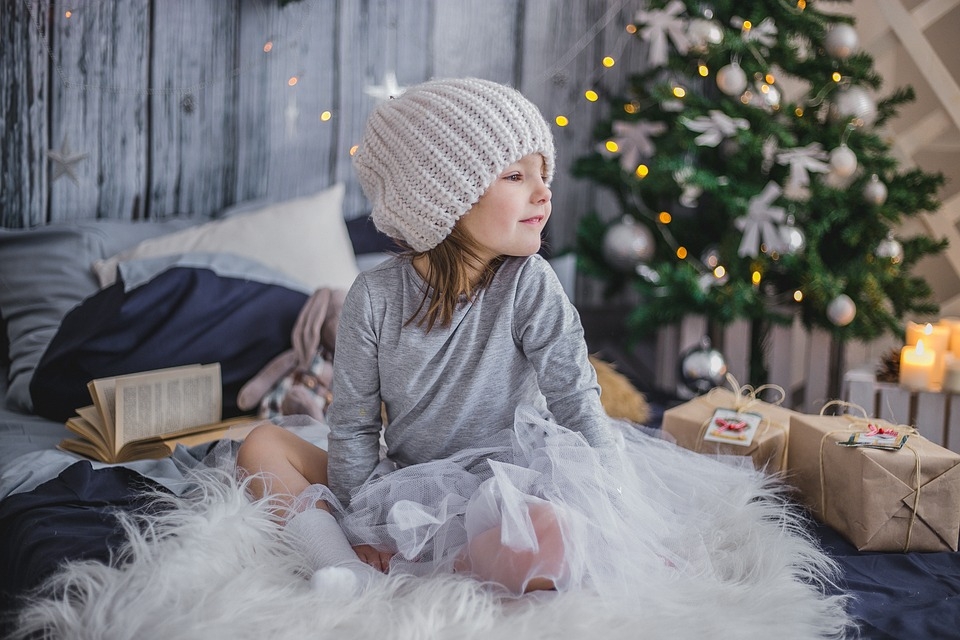 Christmas is one of my favourite times of the year, the run up to it has got to be the best part, buying the presents, making the decorations, watching Christmas movies and putting out the Sherry and Mince Pies for Santa on Christmas EVE.......
Throughout my childhood there have been quite a few traditions put in place by my very own proud mummy, and I will continue these traditions for my children as Christmas has always felt so special to me.

I shop regularly at Etsy because they do the most GORGEOUS handmade products for Christmas.

So what traditions are my top picks?
1. Novelty Christmas slippers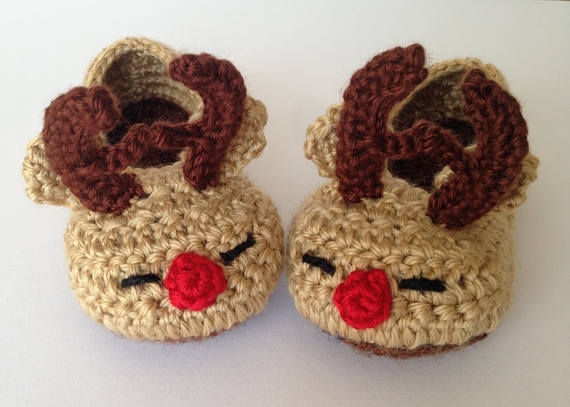 Every year without fail my mum always got me a pair of Novelty Christmas Slippers. These are the most adorable little slippers on Etsy that I have EVER SEEN, they look so well made and super warm and cosy for titchy little feet.
2. Christmas eve boxes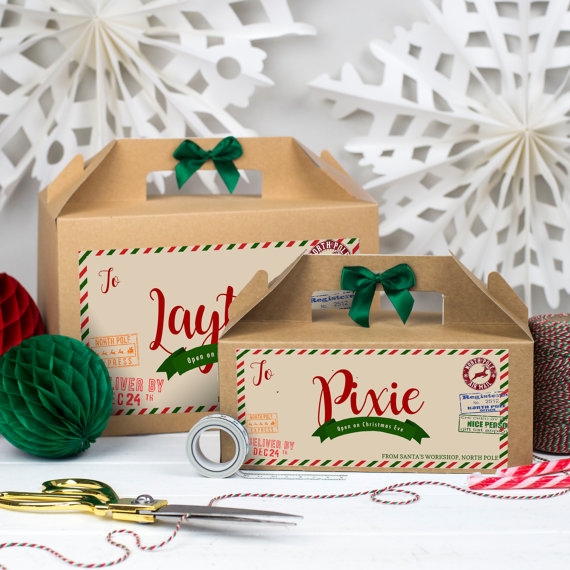 There is no need for big and fancy boxes for Christmas Eve.... they just need to be simple and big enough to fit Pj's, Socks, DVD or Book and Hot Chocolate Drink inside of. These ones I just found are really PRETTY and for the price they are just right.... especially if you have to make multiple boxes as it can become pricey.
3. wearing santa hats for dinner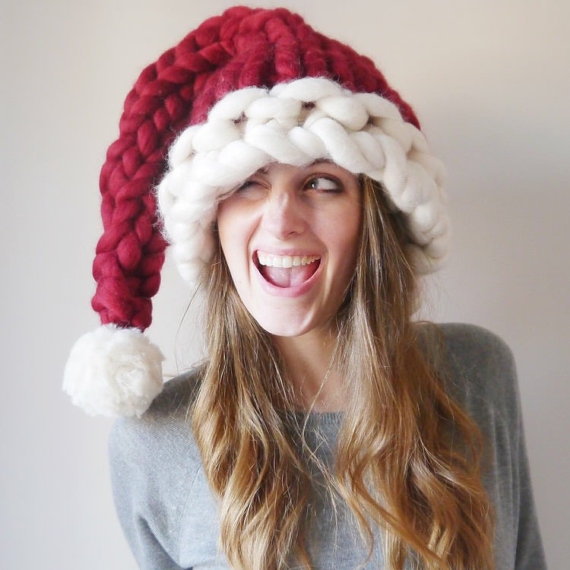 I just done a pre Christmas with my friends who I cant spend Christmas with this year, the GORGEOUS little girl we spent the day with said we all had to wear a Santa Hat (because she wanted to put a cute note under it on the dinner table) I SO WISH I HAD THIS ONE....chunky knits are so popular this year. BTW her note to me said I (HEART) U! #adorable
4. pet presents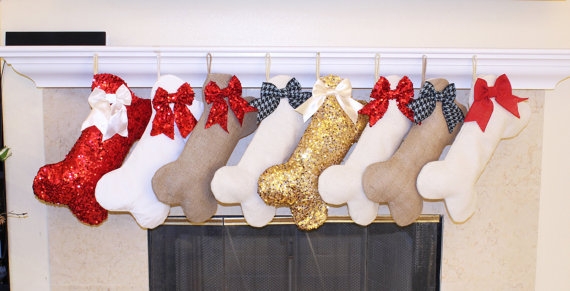 My mum would NEVER leave the pets out at Christmas, she always made sure they had a gift to open and they would always open theirs first because they got so excited. Check out these AWESOME pet stockings.
5. leaving out goodies for santa and rudolph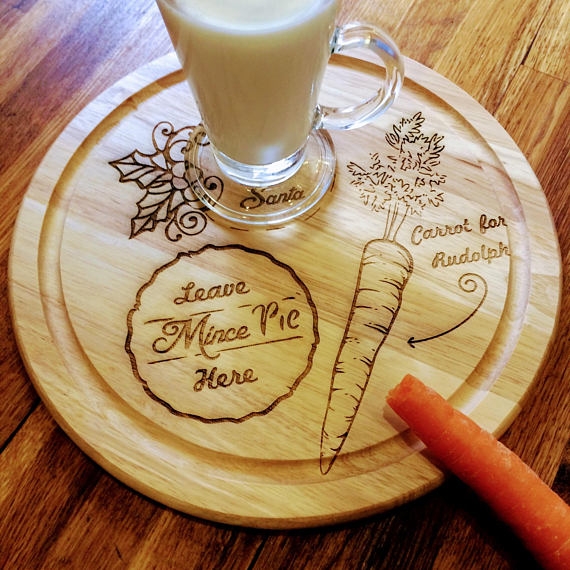 When I was little I just used to place the sherry and mince pie with a carrot on the side of the fire, now you can buy some of the most gorgeous plates and trays to leave it all on.
6. matching pjs for christmas eve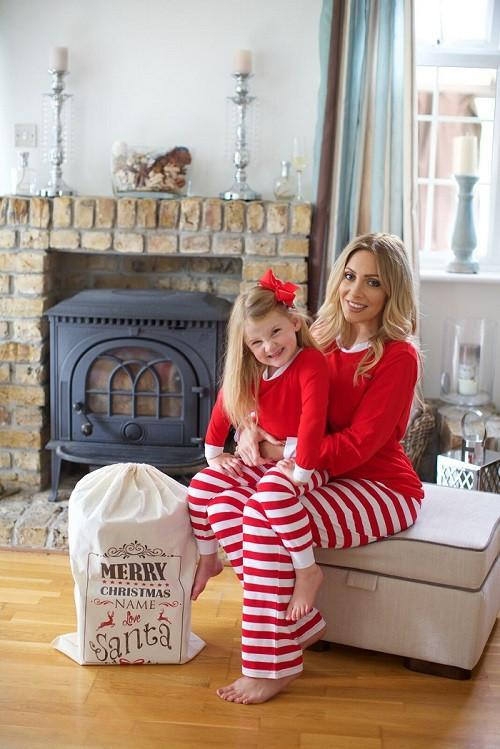 Christmas Pj's are cute for Christmas Eve, but they are even cuter when they are family matching, I have tried so many years to get the full family to wear the same ones, but it stops at just me and my baby girl. Maybe this year I can persuade Daddy and Son to join in too.....#hereshoping
7. advent calendars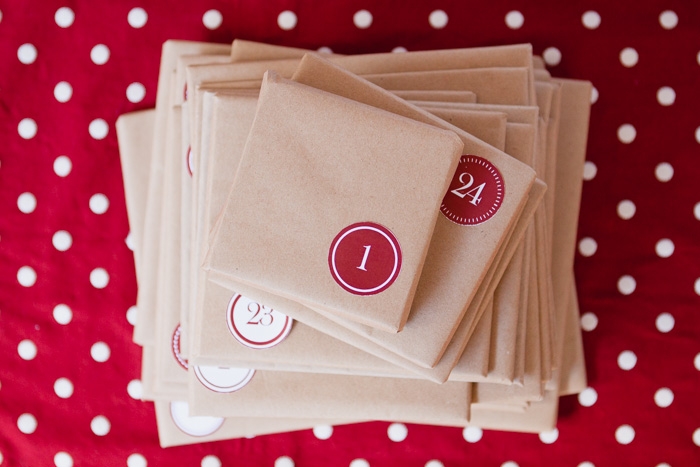 Long gone are the days when you just got a £1 chocolate advent calendar like I did as a kid, there are now some really AMAZING ones that make kids super excited. Check out this Book Advent Calendar where the kids get to open a new story book each day of December for their bedtime story. #AWESOME
8. reindeer food to make sure santa can find you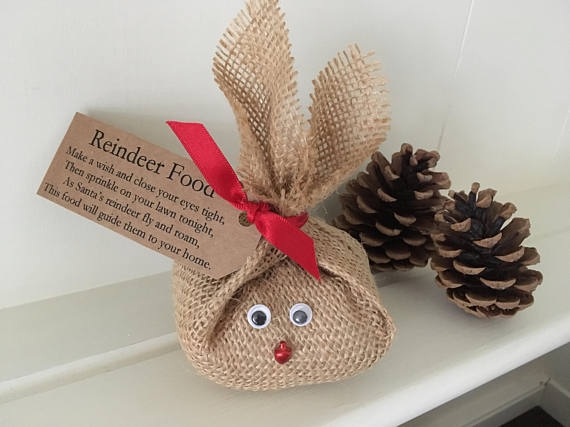 Making sure that Santa's Reindeers can find your house is an absolute MUST, this tradition has been around forever for me. Check out these cute hessian bags of the stuff.
So there you have my top Christmas Tradition Picks from Etsy, make sure you don't miss any of them this year.
Angey x