Holiday Decorating On A Budget
October 16th, 2017
2095 Views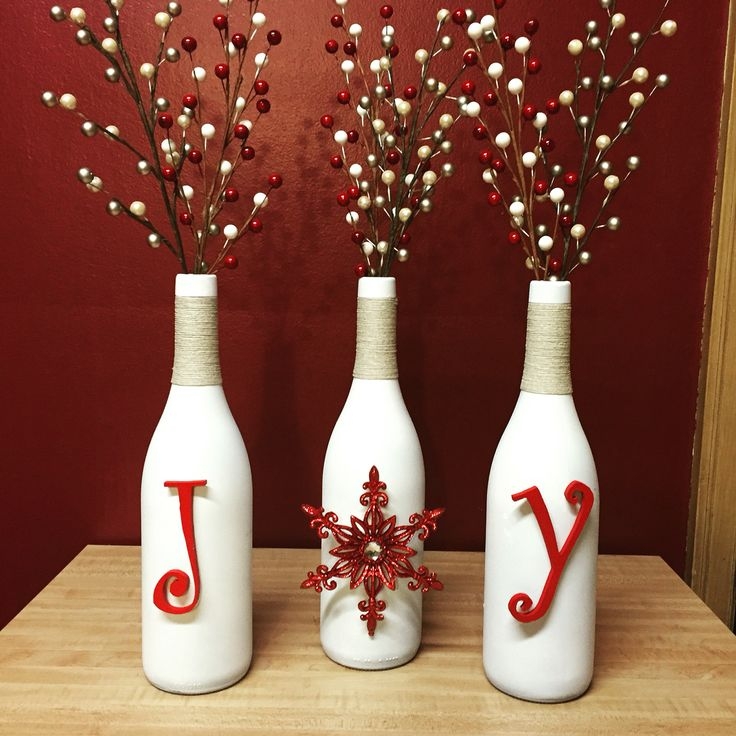 I'm a craft-o'holic. It's true. I love crafting and have tried them all from decoupage to altered book art, pyrography to sewing. Last Christmas I made my Christmas table piece from old wine bottles ( very similar to the one picture above) and I was so pleased with how they turned out they're still decorating my front door step now! (Because spreading a bit of joy doesn't just have to be for Christmas!)

This year I definitely plan on branching out with some more Christmas crafts, because when better than the festive season to go all out with the glitter?

Check out below for my top five holiday decoration DIY projects!

Festive wreath
I am so in love with this striped Christmas Wreath and will so be making one this year. It looks so simple and absolutely accomplishable with a few old Xmas decorations and a glue gun! The full instructions can be found on the link below but, having made my own wreath before, I'll be using a pool noodle covered in masking tape instead of a bought wreath hoop (cheap and effective!)
Click Here to Buy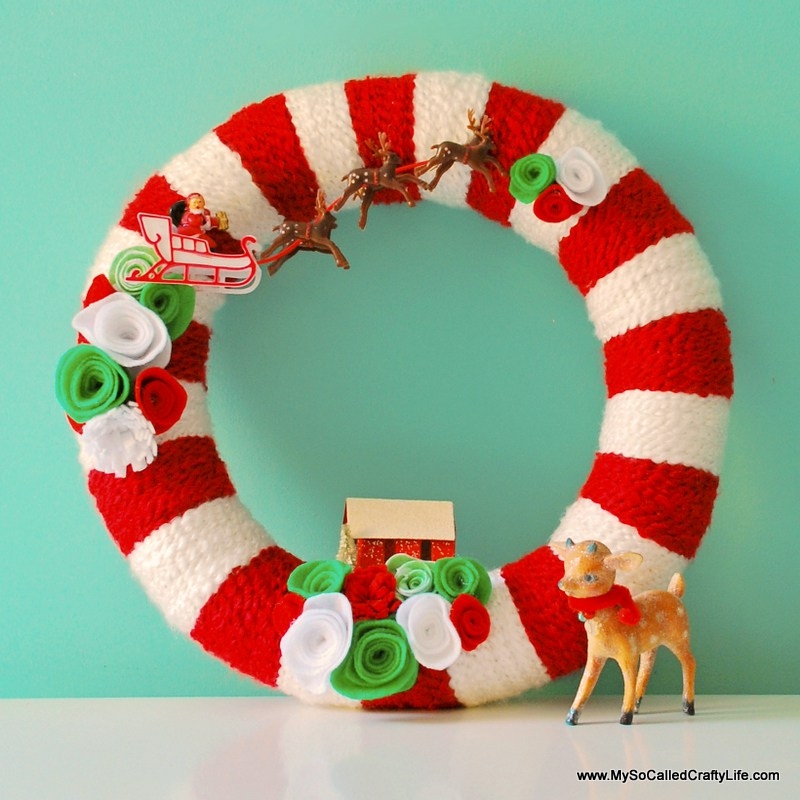 Wine bottle centrepiece
Who doesn't have a few empty bottles knocking around during the holiday season? Well I'll be putting mine to good use making a few decorations. This time I'm going for a different look, like this set pictured below.
I'm thinking these would look great with some fairy lights dropped inside!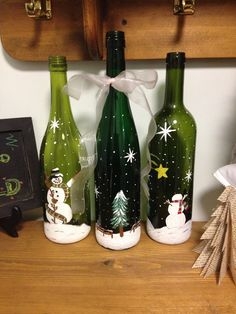 LiGhtbulb baubles
How cute are these? They look so simple to make too that I'm definitely thinking this is a craft I could do with my son. Plus if you are a bit particular about your Christmas tree decor then these would look very cute hung outside. Cheep as chips to make too, just glitter, glue, pipe cleaners and sequins!
Candle holders
I love how sophisticated these look to add a touch of glam to your table. Yet they couldn't be simpler! Just some old wine glasses upside down and candles on top! This is one where you can get a bit creative with your decorating too...maybe a hint of snow spray here, a touch of glitter there. They're really easy to customise to your colour shrine as well by simply changing the baubles underneath. Brilliant!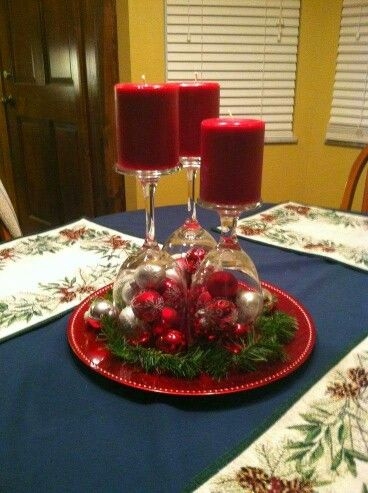 Framed baubles
As Christmas decor starts to fill the shops I always love the home furnishings, but find myself reluctant to fork out for something that will only be out for a few weeks each year. That's why I love this DIY photo frame, just spray paint an old frame, hang some baubles in it and finishing with ribbon. Voila!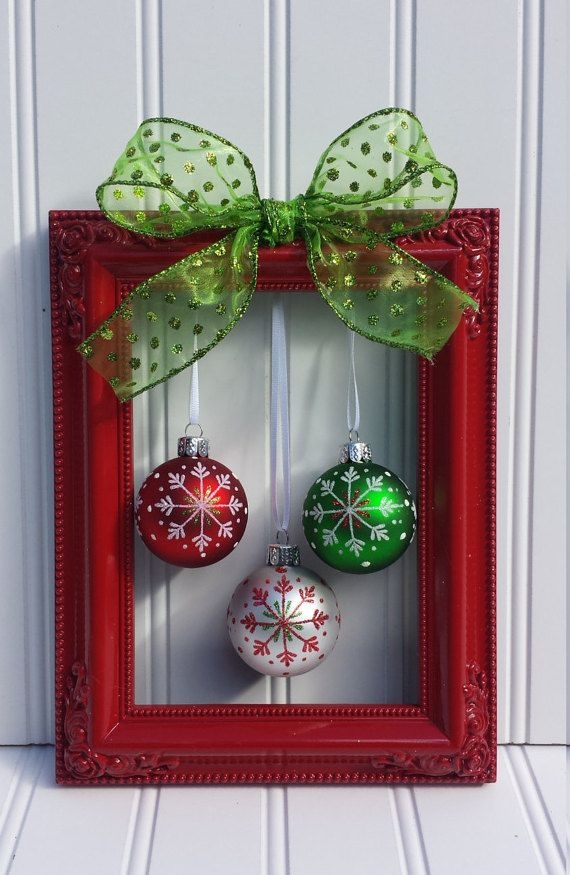 Let us know if you try any DIY Christmas decor and share the pictures below...we'd love to see your ideas xx
Hayley x