Flying Thomas Cook Airlines Long Haul with Kids....
September 14th, 2017
2833 Views
We have traveled to the USA as a family for some years now and it always tends to cost us a fortune with the airlines. That is until I read recently that Thomas Cook Airlines offered a long haul service from Manchester to the USA, so we booked up on our most recent trip to see if it lived up to the amazing reviews I had read about it.
We got upgraded to Premium Class on our way out to Las Vegas for our wedding (CRAZY SHOCK LAST MINUTE THING haha) and here is our review of everything in mini vlog's and photos so you can see how pleased (or not) we were of our experience with Thomas Cook Airlines >>
Click Here to Buy
We checked in at Manchester airport in the Premium Class Line and we were the only ones there so we got through pretty quickly, we had extra baggage allowance which was the first perk so we could take 32kg instead of the standard 23kg which was handy for us as we were travelling for 3 weeks... and because we had a 1 year old in a pushchair we all got through speedy security too which was FAB!
On arriving onto the plane we got our first treat of a glass of prosecco (orange juice for the kiddies) which was nice, you get complimentary drinks on the whole flight in premium economy which is such a relief when you have kids with you.
The cabin was very spacious and there was lots of room with very comfortable wide seats, perfect for the kids to sleep in later in the flight (I hoped). It was all clean and fresh updated looking and there was loads of space on the floor in front of us for the kids to play and move around.... yeah OK we were in the front row, but our parents were in the row behind us and they even commented on how much space they had for their legs ;-)
One thing that was AWESOME about our flight was the entertainment on offer for the kids (we later found out that you had to pay £5 to watch the things we were watching if you were in standard) There was some up to date movies like Moana, Lego, Beauty and the Beast etc, but lucky for us there was episodes of Spongebob Square Pants and Mickey Mouse Club House that kept the kids quiet for a little while #thumbsup
We were treated to numerous goodies to keep us hydrated and full up throughout the flight which was fantastic, and the food choices were excellent, some of the best food I have had on a flight (I normally dread food time) but honestly the food was so nice and well presented too #thumbsup #jamesmartin #thomascookpremiummeals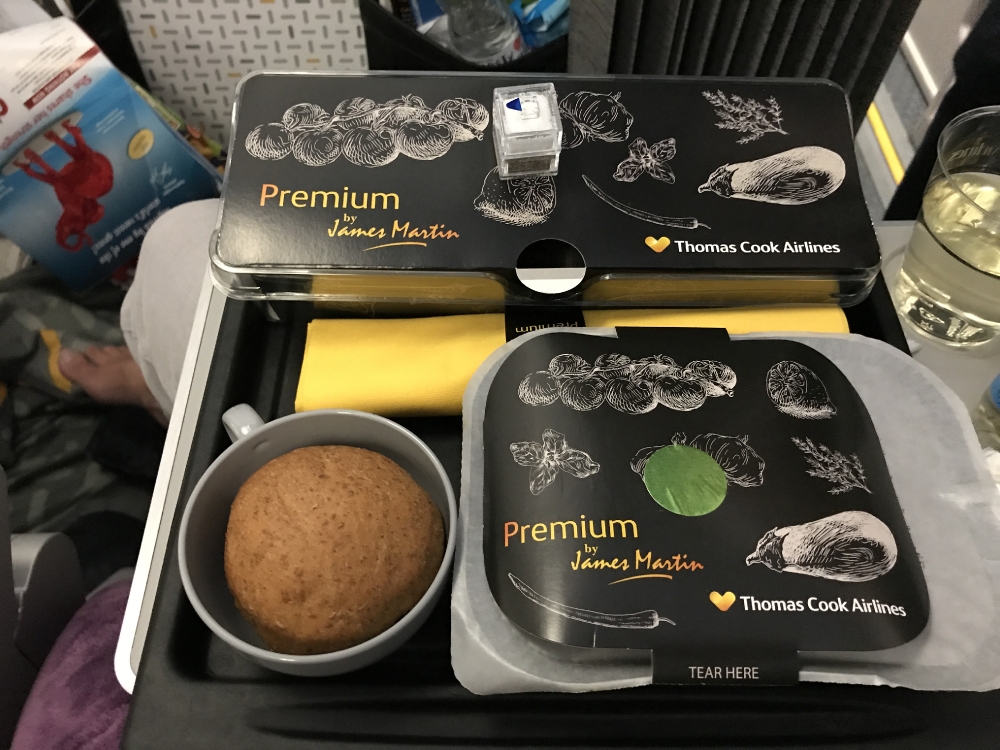 Both kids fell asleep half way through the flight (YEYYYYY) and there was enough space to lie them down in the seats with their belt securely fastened, I mean just look how comfy Casey was....... This gave me time to catch up on some TV and read some books (mainly about blogging haha)
When they woke up they got treated to chocolate puds and ice cream (2 tubs each) so they were very happy with that as you can tell by their faces.....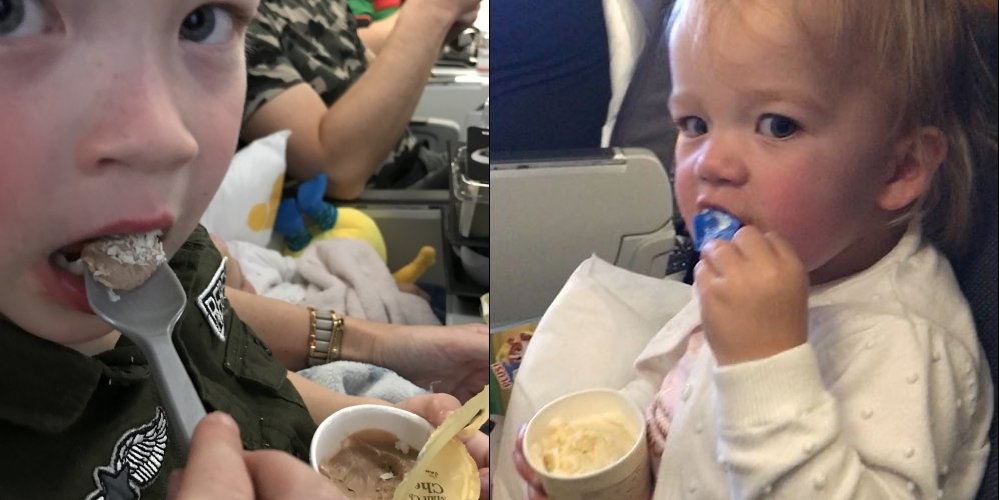 The 10 hour flight absolutely flew over (literally), more than likely due to how comfortable and enjoyable the flight was so I would highly recommend flying long haul with Thomas Cook Airlines and definitely upgrade to Premium as it is well worth it, you can book up here >>>
Click Here to Buy
We traveled back in standard and spent a small fortune on drinks and snacks alone, and the space wasn't that great either :-( so the kids had to lie across our legs when they fell asleep which was most of the flight as it was a night time flight!
10 out of 10 to Premium on Thomas Cook Airlines and thank you for a wonderful flight!
Click Here to Buy
Angey x