Ultimate Road-trip Travel Hacks You Will Love
August 26th, 2017
1941 Views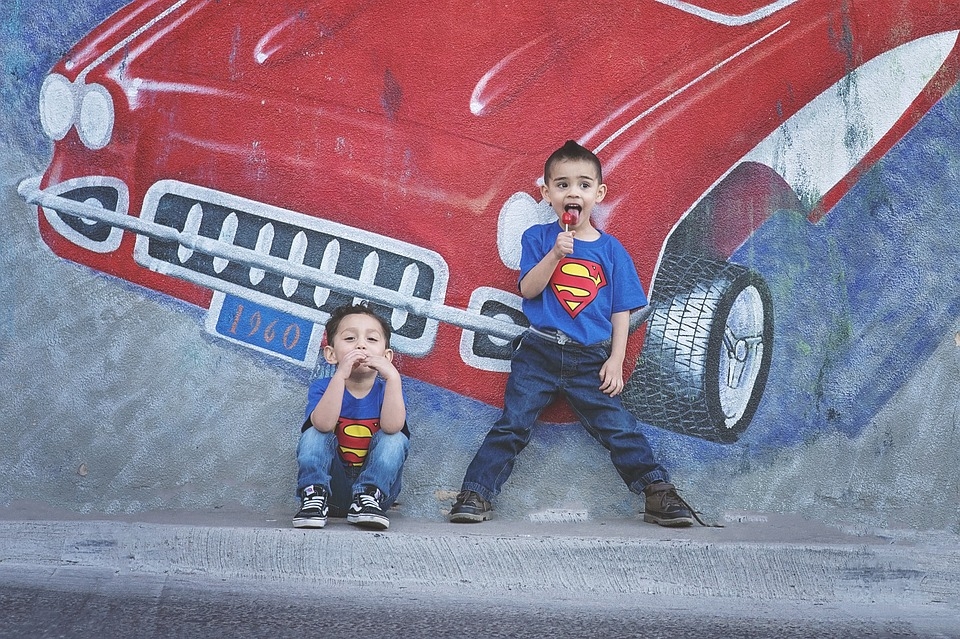 No need to fear your next road trip. We've put together the ultimate list of handy hacks that will keep your car organized and your kids happy. Besides having a small emergency medical kit, and always keeping a good amount of baby wipes for clean hands and spills close by, the following hacks will get you a long way (quite literally).
Your secret weapon – The baking sheet
Yes, you read correctly. The baking sheet is your new best friend! We suggest a cheap purchase for new ones which don't yet have greasy cookie remains stuck to them.

▪️ Keep one handy for each child to use as a tray table for their colouring in activities. The raised edges prevent crayons from sliding off and keeps everything together on the tray.

▪️ Keeping the tray on their laps when eating or having snacks will keep the kids (and your car) clean and steady while munching.

▪️By sticking magnetic tape to the back of large puzzle pieces, the little ones can build puzzles on the tray without the pieces disappearing under seats or out the window.

▪️ Alphabet fridge magnets make for great games and word builders. Place them on the baking sheet and let your little one move them around to form different words while keeping the sheet on his lap. You can also buy animal magnets or other shapes if your child is not 'alphabet ready' yet.

▪️Draw a racing track on the baking sheet with chalk and let the kids play with their toy cars.


Car Back Seat Organizer
Amazon.com has some really snazzy Car Backseat Organizers; however, if you don't have one you can alternatively use a shoe bag organizer instead. Secure it on the back of the driver's seat with string and fill each pocket with your child's toys, playing cards, snacks and hand wipes. All their favourite items will be within easy reach.
Tackle Box Snacks
Use a cheap tackle box to organize all your child's favourite snacks. Each compartment can hold a different snack from raisins and dried fruit to pretzels and cereals.
Cereal Container Dustbin
Use a plastic cereal container as a portable dustbin. For easy emptying, line it with a plastic bag. Simply let the kids open the top flap, pop in their rubbish and close it again. It is easy to empty at each stop and keeps the car from piling up with dirty tissues, candy wrappers, and hand wipes.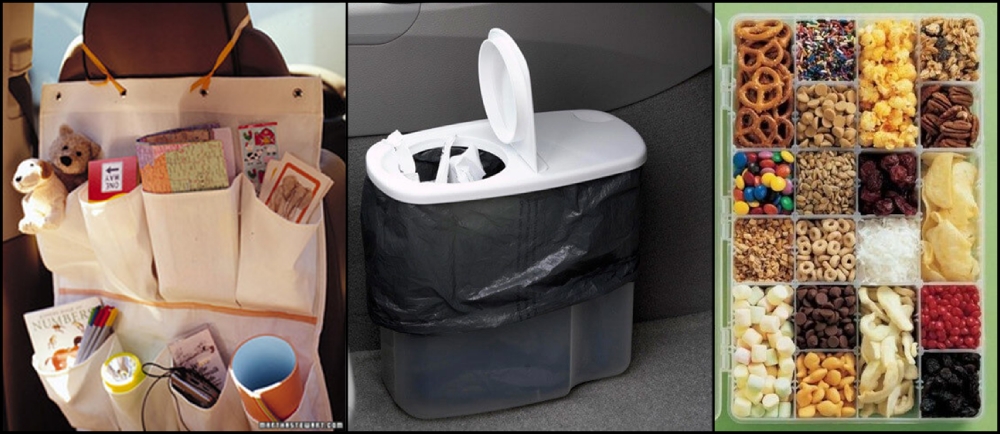 Image source: playdatecrashers.com / Princesspinkygirl.com
Keeping your little busy bodies happy (and your car clean) during the long haul has never been this easy. The kids may even enjoy the adventure in the car more than their final holiday destination. Sit back, and enjoy the ride.


What road trip tips do you have for keeping the kids happy? Please share with us below.
Helga x