Back-To-School Meals...in 5 Steps or Less!
August 23rd, 2017
1765 Views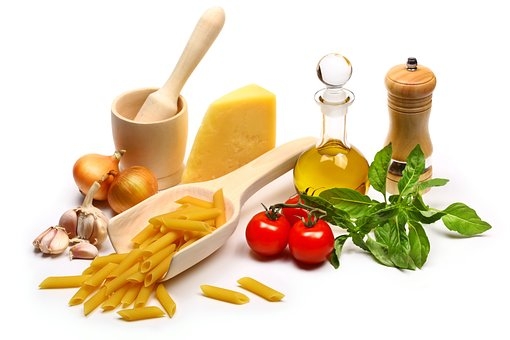 It's back-to-school season! Here are some simple meal ideas to make your busy life a bit easier. (Each recipe feeds four, so adapt as needed.)
Enjoy the quick prep and delicious results....all in 5 easy steps or less:

~Italian Chicken~
• 4 chicken breasts
• 1 tablespoon each: pressed garlic and Italian seasoning
• 3 tablespoons each: olive oil, balsamic vinegar, and chopped onion
• 1-400 g tin chopped tomatoes
• Salt and pepper to taste

1. Cook chicken breasts in shallow pan.
2. Mix remaining ingredients together.
3. Add mixture to cooked chicken.
4. Simmer for 10 minutes and serve over rice.

~Sausage Supper~
• 500 g. pork or beef sausages
• 1 tablespoon olive oil
• 1 teaspoon soy sauce
• 2 tablespoons Worcestershire sauce
• 1 tablespoon brown mustard
• 2 tablespoons tomato sauce
• 1 tablespoon brown sugar

1. Brown sausages.
2. Drain excess oil from the pan.
3. Mix up a sauce with the rest of the ingredients.
4. Pour sauce over cooked sausages. Simmer 10 minutes. Serve with sweet potato mash and vegetables.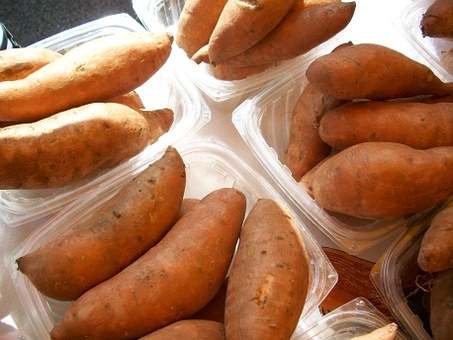 ~Grilled Pasta Bake~
• olive oil
• 4-5 cups cooked pasta with tomato sauce
• 2 balls of fresh mozzarella cheese
• 1 teaspoon Italian seasoning
• ½ cup parmesan cheese

1. Preheat oven to 200 °C. Grease baking dish with olive oil.
2. Add cooked pasta to dish.
3. Stir in mozzarella and Italian seasoning.
4. Bake for 15-20 minutes, then remove from oven.
5. Sprinkle thoroughly with parmesan cheese. Place under the grill and bake just until cheese is slightly browned.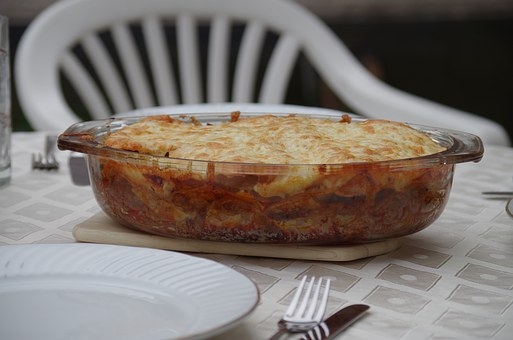 ~Quick & Fancy Fish Burgers~
• 380g skinless salmon or white fish fillet
• 4 spring onions, chopped
• 3 slices bread
• 1 egg
• 1 tablespoon lemon juice
•. 1 tablespoon dill weed
• salt and pepper
• 1 tablespoon olive oil

1. Preheat oven to 240°C and grease a large, flat dish.
2. Cut the fish fillet into four large pieces. Put the spring onions and 3 slices of bread in a food processor or blender and whiz to make coarse crumbs. Add the fish and pulse for a few seconds to chop roughly. Add the egg, lemon juice and spices, then pulse briefly to mix.
3. Turn the mixture into a bowl, mix and divide into four.
4. Shape into balls, put in the baking dish and press out into 10cm round burgers. Brush with olive oil.
5. Bake in the preheated oven until firm, about 15 minutes. Serve in buns, with lettuce, tomato and mayonnaise.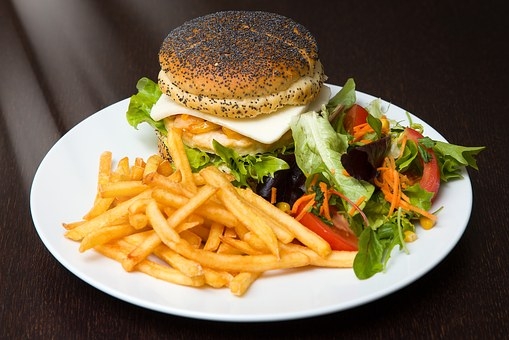 When you're done drooling.... share your favourite & fast food ideas below!
Lisa x