Keeping Kids Cool In The Car: Hacks and Gadgets to Keep Things Chilled on Summer Car Journeys
July 2nd, 2017
1392 Views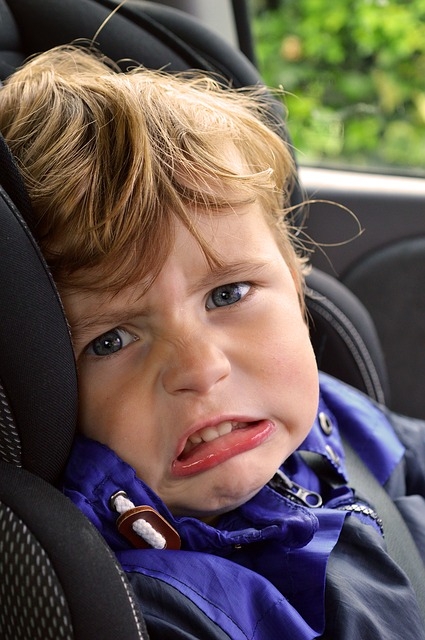 After months of waiting, complaining and longing, it appears that summer is finally here. The sun has well and truly got his hat on and in true British tradition, we're already complaining, "Oh, it's too hot!"
In all seriousness, there is one area where the heat is truly problematic: the car. At peak times you can open the car door and the heat hits you like Dante's Inferno. Whether you have the windows open (Summer of '69 on the radio) or Air Con sucking up your petrol allowance: nothing works. It's insufferable. Yet we have kids that need to get from A to B and the car is the only option. So what can be done?
1) Time Of Day
Avoid travelling during the hottest part of the day between 11am and 4pm.
This is ideal advice if you can manage, but with school runs, clubs to attend and food shopping to do, avoidance isn't always possible.
2) Windscreen Shade
Get yourself a windscreen shade and pre-empt the heat trap before you travel out. A good reflective shade in the front makes a huge difference to the heat of the interior.
3) Car Seat Cover.
I never even knew these existed until recently. Check out Amazon. For under £10 you can get a cover that keeps your car seat cool until the AC kicks in.
Click Here to Buy
4) Cold Pads/Ice Packs.
Recently on a really hot day and an unavoidable school pick up, I was dreading putting my new-born into the car seat. With no other ideas or gadgets to hand I improvised and put an ice pack (one designed for a picnic box) inside a muslin cloth and placed it in his seat for ten minutes before he had to get in it.
It cooled the seat down wonderfully and definitely kept him cooler for the journey. You can also get cool pads (they do them for pets to cool down on apparently) and I've even heard rumours of cool seat inserts specifically for car seats.
What I would say is if you are going for a bit of a DIY option, don't use anything that may impede the safety of the car seat. Don't put the ice-pack in between the straps and the child for instance as this will effect functionality. Also, make sure any cold packs are wrapped in a cloth so they don't come in direct contact. I found just pre-cooling the seat was enough to suffice until the car cooled down anyway.
5) Vent Extenders.
Another recent discovery when researching ways to keep my little on cool was the use of a vent extender. If you can afford one of these they look like a great investment. They attach to one of the vents and direct the air directly into the car seat, keeping little ones cool instantly as the air conditioning is directed straight at them. Check it out here
Click Here to Buy
6) Fans and Wet Sprays
Finally (and certainly a cheaper option) is a mini portable fan or water spray. You can buy small battery operated fans that are suitable for mounting on pushchairs and car seats, which can help keep things a bit cooler when the heat is on. Or if your child is a bit older, a light misting (or complete drenching!) with a water sprayer can help them to keep cool for long journeys.
Do you have any novel suggestions that work for you?
Hayley x