Best hairstyles for Boys and Girls
December 1st, 2022
389 Views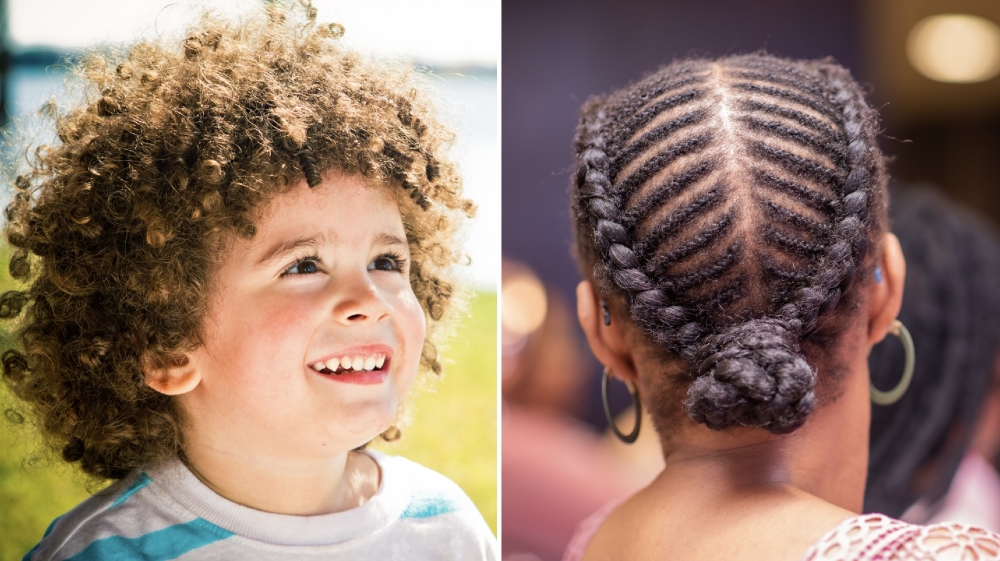 The age that your child will need their first haircut varies from 18-36 months as each child's hair grows at a different rate. Often a few careful snips at home will keep your child's hair looking tidy but eventually it is time to visit the hairdresser/ barber. When this time arrives, think about your choice carefully because if they are child friendly your little one will not find the experience daunting, but sadly not all are and you can be left with a child who totally resists going to the hairdressers ever again!
It is also worth thinking about the style you would like for your child's hair. If you find one you particularly like, take a photograph along with you.
Great hairstyles for little boys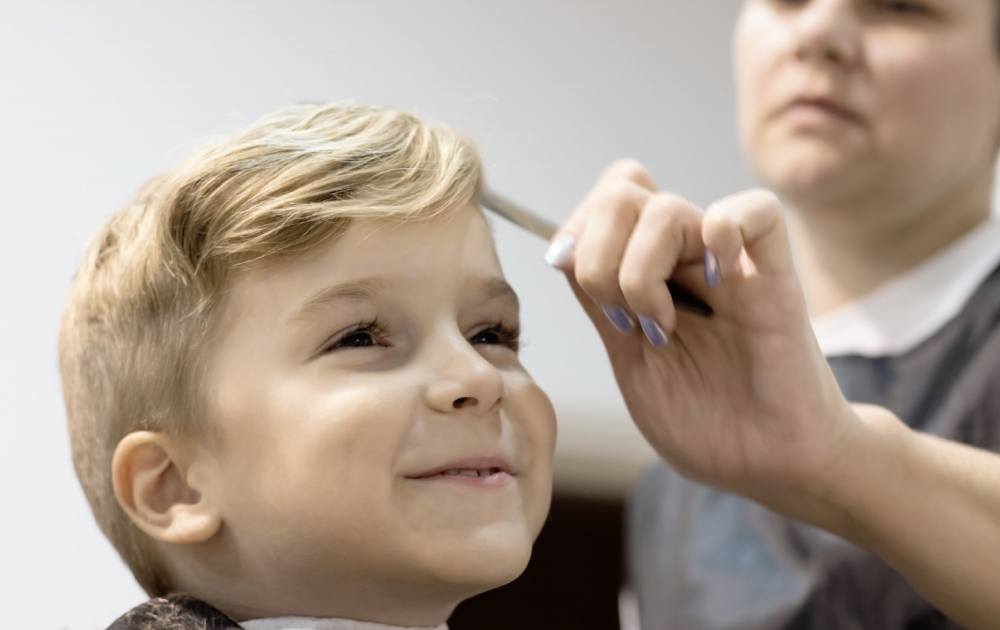 Trending short haircuts
The most popular hair cut for little boys continues to be the one with sleek, short sides with the hair left longer on top – this can look particularly good if your little boy has wavy or curly hair as the hair can be lightly tousled. To 'ring the changes' you can give your little lad a side parting and then using a little hair gel, give him a quiff and to smooth out the rest of the silhouette.
Short swept hairstyles can look really good on little boys. The hair is cut into a classic crew cut which is given a side parting. The hair is then swept across the head. This style is particularly good if your little boy has thin hair as it makes the hair look thicker and fuller. The same hairstyle can be tousled and spiked using a little gel.
Choose a longer style for your little boy
It is not l only little girls who can have longer hair, your little boy can. It is best to have the fringe and the hair that frames his face well trimmed so that he is not troubled with hair in his face.
For more hairstyle inspiration for your little boy take a look at -
●
https://menshaircuts.com/little-boy-haircuts/
Great hairstyles for little girls
From an early age, most young girls enjoy having their hair in different styles. There is plenty of opportunity to be creative and even simple styles can be transformed with some pretty hair accessories.
It is important to choose the best haircut for your little girl – not only one that suits her hair type and the shape of her face, but also one that she likes. There are plenty of little girls around who do not like having long hair!
Shorter styles
If your little girl has fine hair, it is best to opt for a shorter style like a short bob (about chin length). This will make the hair look thicker and will be easy to maintain. The style can be enhanced with some pretty hair clips or small French braids.
Another popular short cut is the 'pixie'. This cute is super short but can be enhanced with hair accessories. Little girls love the style because it is easy to brush, there are no tangles and she will not have trouble with hair getting in her eyes.
If your little girl feels that she wants to have a short, simple and stylish haircut – without the all the hassle- there are plenty of other styles to suit her. Short hair styles can look great and can enhance her personality and individuality too. The key to keeping short styles looking great is to have the hair regularly trimmed. Some of the modern short hairstyles feature shaved sides with longer hair on top. If you are considering this type of style for your daughter, best to check with her school first that this type of haircut is permitted.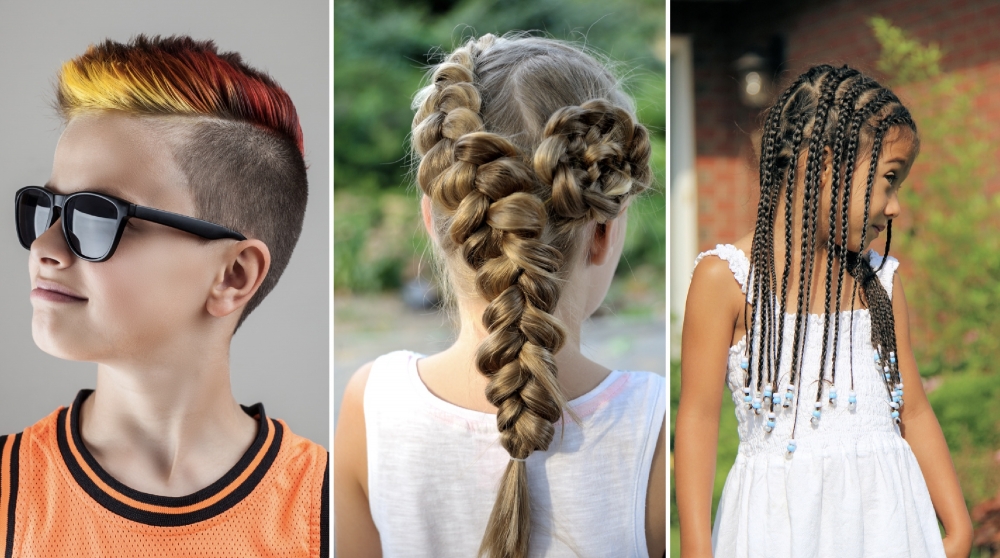 Longer styles
If your little girl's hair is long and thick a longer hair style will work well – especially a if it is naturally wavy as even a simple ponytail will look great! It is important to keep her hair regularly trimmed and well brushed as thick hair can quickly become matted.
Many little girls still love to have long hair – even though they don't always enjoy the daily hair brushing session! During the week when time in the mornings is at a premium, an easy ponytail, bunches or a bun are the quickest. For special occasions or at the weekends, most girls love the chance to have their hair French braided as a smart and much-admired hairstyle helps them to feel really special. These hairstyles are actually easier than they look and with practice, they do not take too long to do. Once you have mastered the basic way to braid, it can be adapted to give a number of different looks. Weaving a ribbon through the braid makes hair look very special indeed.
There are several websites with tutorials to help you and these include -
●
https://www.countryliving.com/life/kids-pets/g27613531/easy-kids-hairstyles/
and for some really impressive hair braid designs -
●
https://therighthairstyles.com/20-cool-hairstyles-for-little-girls-on-any-occasion/5/
If your little girl would like longer hair but it always looks unkempt, have a word with your hairdresser, because layers could be the answer! Layers give hair more depth and a new dimension- giving volume to thinner hair.
Get the OK for a trendy hair cut from your child's school
Unfortunately, not checking the rules with your child's school – whether they are girls or boys can get you into trouble. It was reported in the UK press only last week, that a 12 year old boy - Alfie Ransom- was sent home from school after he had his hair cut in a style inspired by his football hero, Ronaldo.
The other negative where hair cuts are concerned is leaving a pair of scissors within easy reach of your youngster so they try cutting their own hair. Luckily most hairdressers have dealt with this situation more than once and will know what to do. There is a helpful website too -
https://babysittersofdallas.com/what-to-do-when-your-kid-cuts-their-own-hair/
Chrissie x