Top 10 Toys for Christmas 2022
November 29th, 2022
402 Views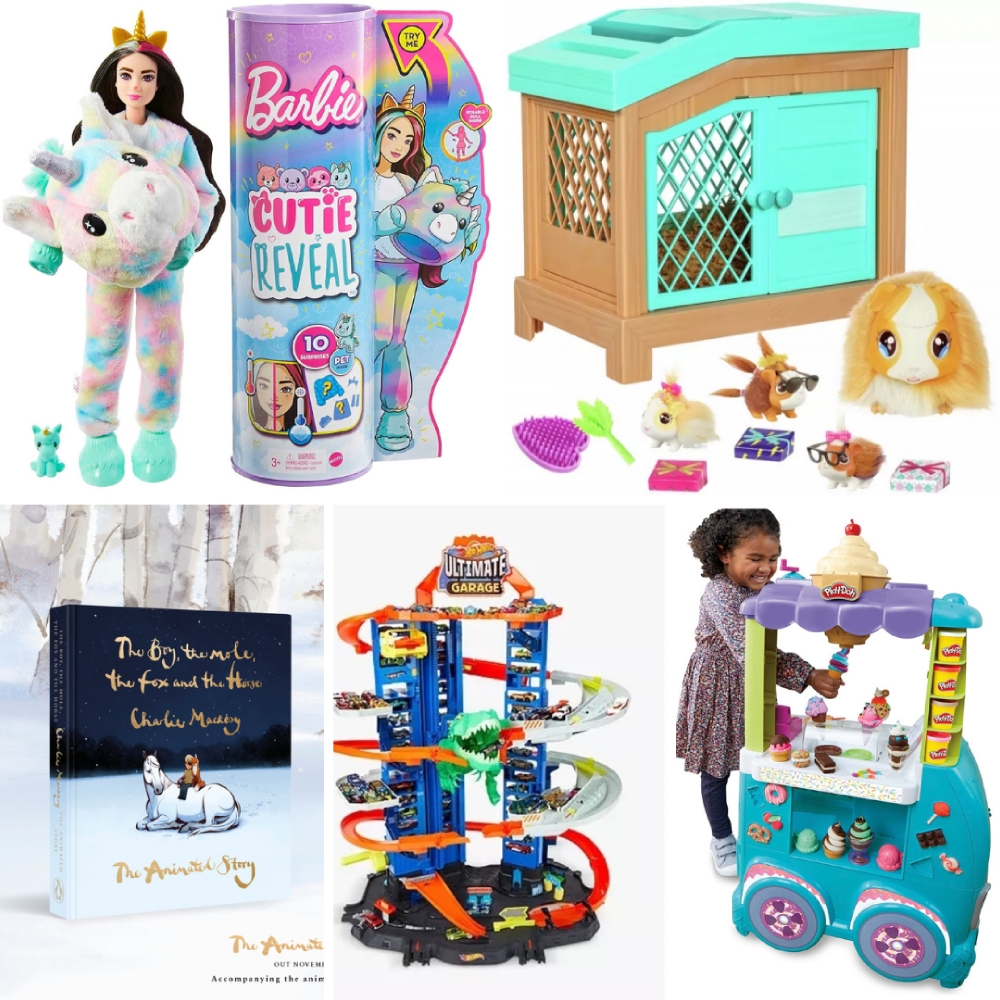 Christmas and its magic are now just around the corner! Christmas is a fun time for all the family – and especially children. The thrill of ripping opening presents to discover an exciting new toy inside is tremendous and is something that parents love to watch their children doing. If you are about to embark on your Christmas shopping, what toys are trending for Christmas 2022?

Certainly perennial favourites like LEGO bricks and Playdoh will be featuring in many letters to Santa. There is a great selection of different packs available for both and for Play-Doh fans the Play-Doh Fun Factory and ice-cream cart are tipped to be the big favourites.

John Lewis has always been held in high regards by its customers – not just for its excellent seasonal TV ads but also its top toy predictions and this year, Alan Wright, the John Lewis Toy Buyer, said in a recent press release-
"It's always such fun to see toys that brought so much joy decades ago come back around. They are toys that capture the imagination time and time again and that usually means adults will have just as much fun playing with them as kids do."

He also added - "creative play is still super important to kids" and this explains why traditional toys like a toy horse and children's work bench both appear on the company's 2022 list of top toys. A number of the toys that appear on the John Lewis list, also appear on the Hamleys Christmas toy list. Victoria Kay, is the Head of Buying at Hamley's and she explains -
"Recognised brands dominate the Top Ten Toy picks this year, with products that will resonate with parents just as much as children this Christmas. We are confident that by selecting these products, parents will be making a wise investment in gifts that will be played with well into the future. With iconic characters featuring in the list, we know we have chosen the very best, most wanted toys, from strong brands that will be cherished by families as they grow."

Certainly with some of the big names from the past such as 'Hot Wheels' making a come back, it will not just be the children that will be busily playing after the festive meal!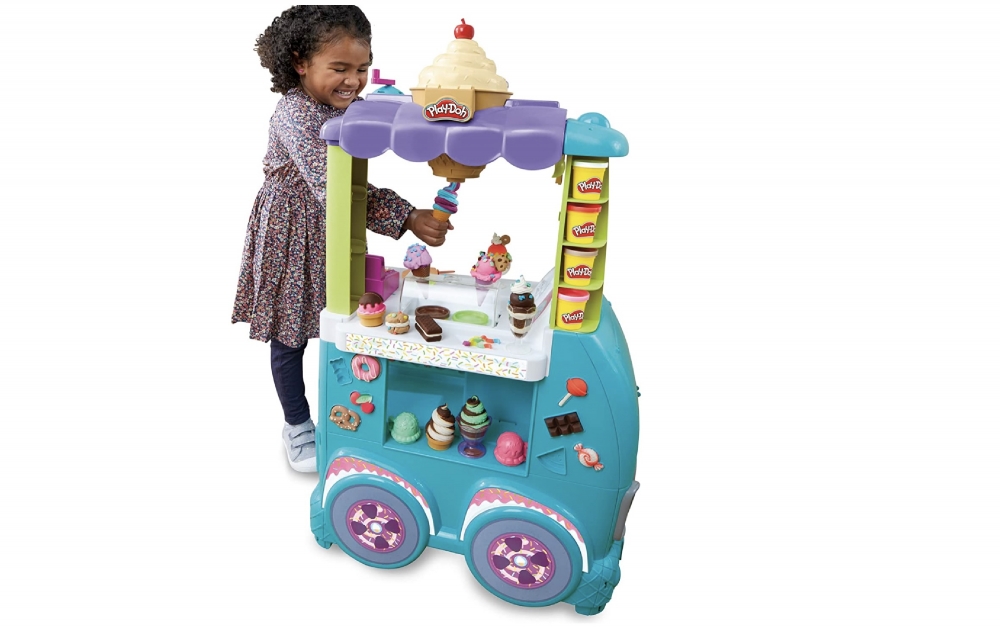 1. Creative Kids Sense & Grow Sensory Magic Tissue Box
Perfect for baby's first Christmas present will prove a sensory delight whenever he/she pulls one of the 15 different scarves from the soft tissue box. The scarves are different colours and textures and some make different noises too. Your child will delight in pulling the scarves and feeling them which is perfect for their fine-motor coordination. Priced £12.99 from Amazon.
Click Here to Buy
2. Hot Wheels City Ultimate Garage Track Set Bundle
Hours of fun are promised with the Hot Wheels City Ultimate Garage Track Set which features the Sky Crash Tower. The Tower features a crazy drop, twisty track and upside-down section to make playtime even more exciting and there is motorised launcher for plenty of action. The bundle I includes a pack of 20 Hot Wheels Character Cars which are all 1:64 scale die-cast vehicles in old and new models with classic decos and hot designs.
Click Here to Buy
Click Here to Buy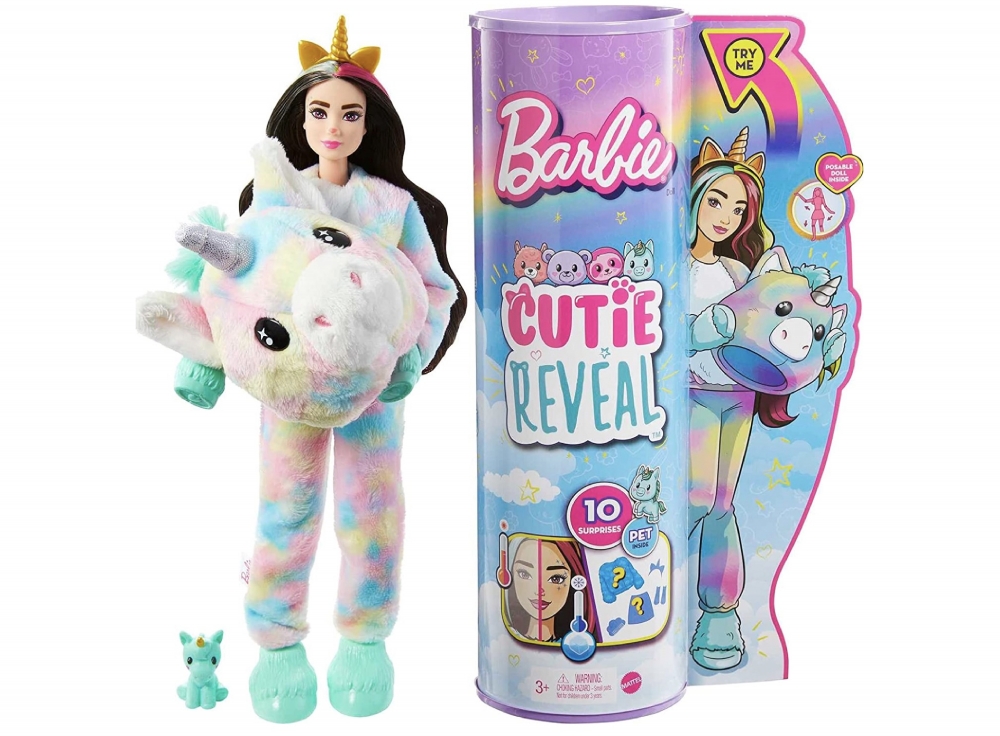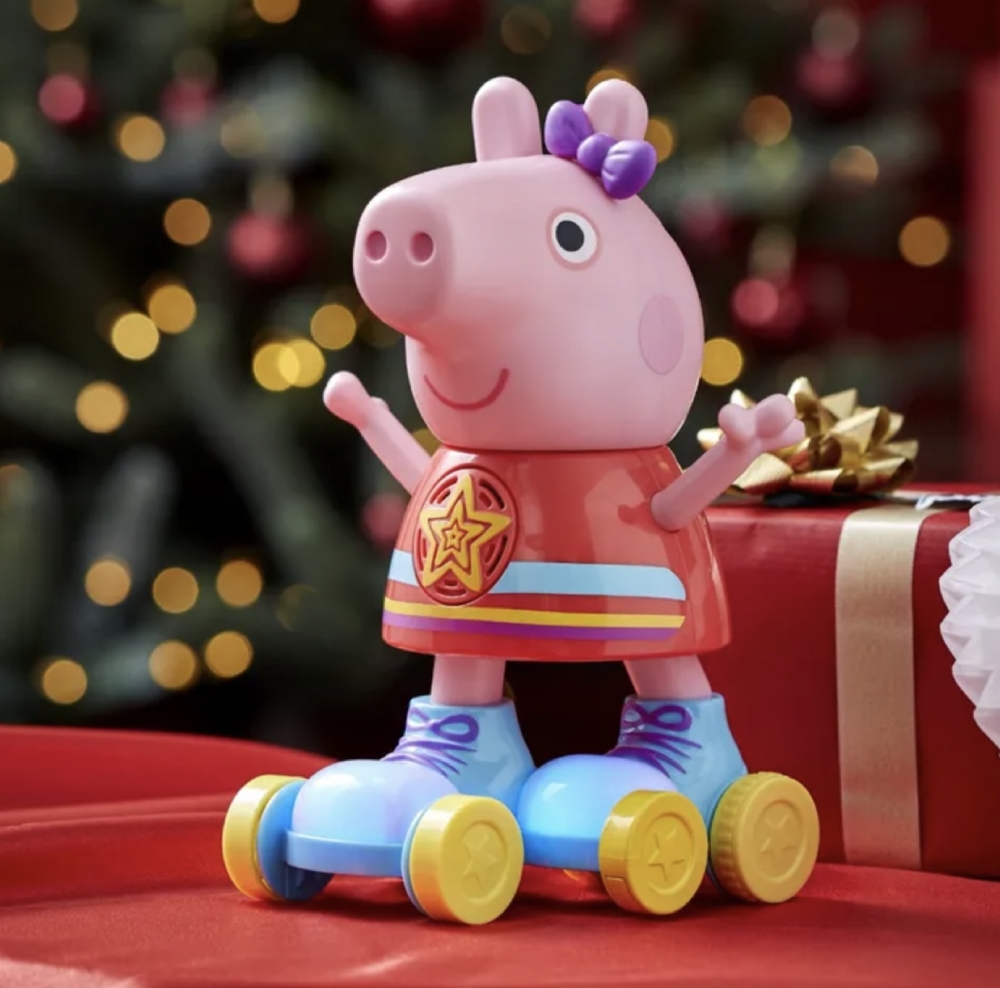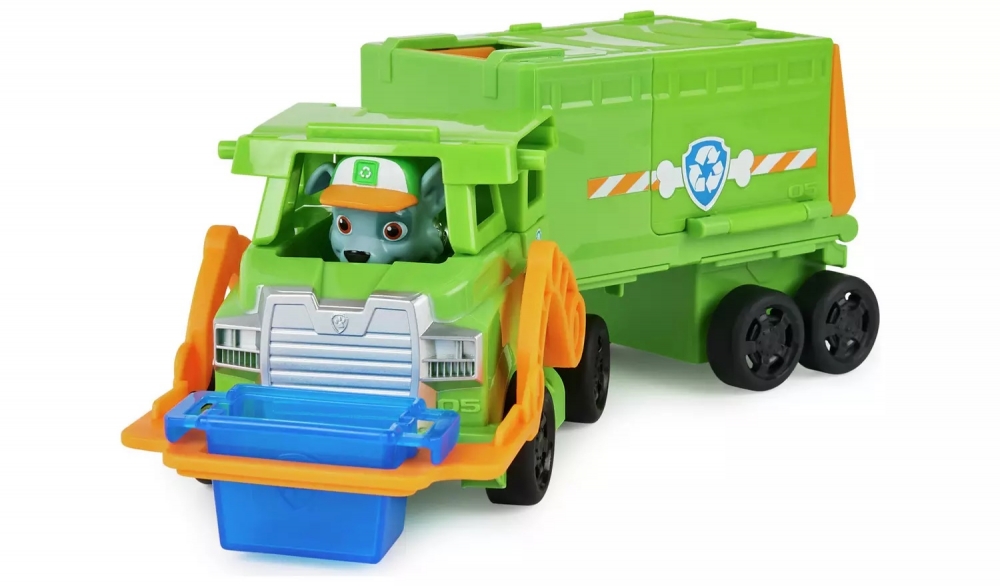 6. PAW Patrol Big Truck Pups Rescue Truck
Your child will love creating all types of rescues with Rocky in his amazing truck! Lift up the truck cab roof, to get Rocky in and out of the driver's seat. Then, raise the roof of the container body and lower the loading ramp to transform his truck into a command centre mode with his mini rescue vehicle with crane. Rocky is wearing his his green Big Truck Pup uniform with trucker hat and backpack and is always ready for action. There are several different PAW Patrol Big Truck Pups to collect and they are perfect for children over three years old. This one is from Argos and priced £12.00
Click Here to Buy
Click Here to Buy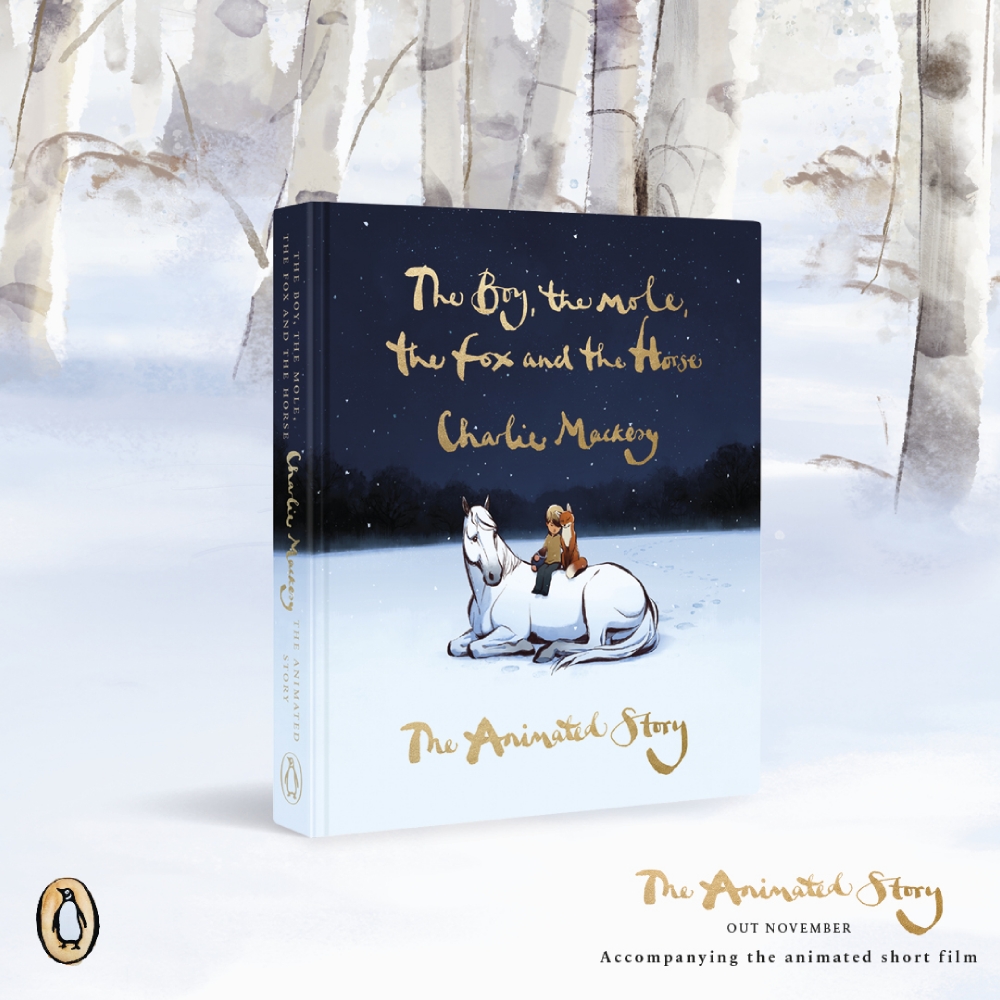 8. The Boy, the Mole, the Fox and the Horse - the animated story
This delightful story is being released on 22 November both in a hardback and Kindle version. Written by Charlie Mackesy beloved story of The Boy, the Mole, the Fox and the Horse tells of the boy's journey with the animals and their search for a home. The book has been adapted and made into an animated short film which will be shown on BBC1 and i-Player this Christmas. The hardback book shows how a team of animators spent two years bringing Charlie Mackesy illustrations to life. Available from Amazon priced £10 for the hardback edition and £9.99 for the Kindle edition.
Click Here to Buy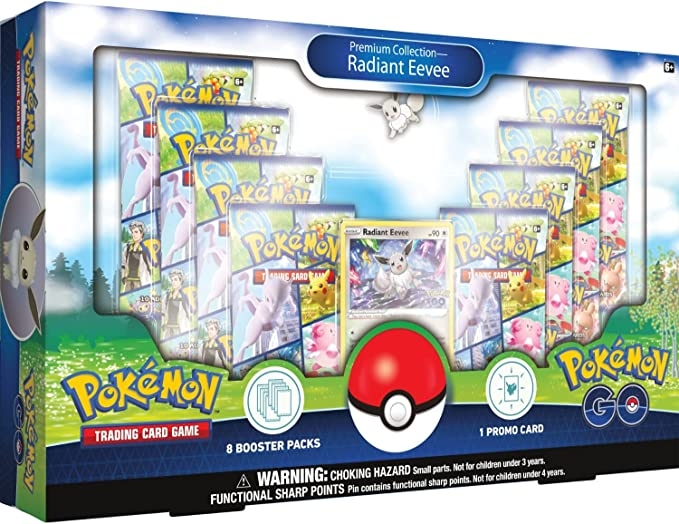 9. Pokemon GO Elite Trainer Box
This promises to be great fun for older children as Pokémon GO meets the Pokémon Trading Card Game! This Elite Trainer Box includes a foil promo card featuring legendary Mewtwo V. You will also get 65 card sleeves of Mewtwo to keep your deck in good condition, 45 Energy cards to power up your team, damage-counter dice and a coin-flip die, acrylic condition plus VSTAR markers. The box includes a player's guide to the Pokémon GO expansion. These can all be stored safely in the special collector's box. Currently available with a 34% discount at £47.55 from Amazon.
Click Here to Buy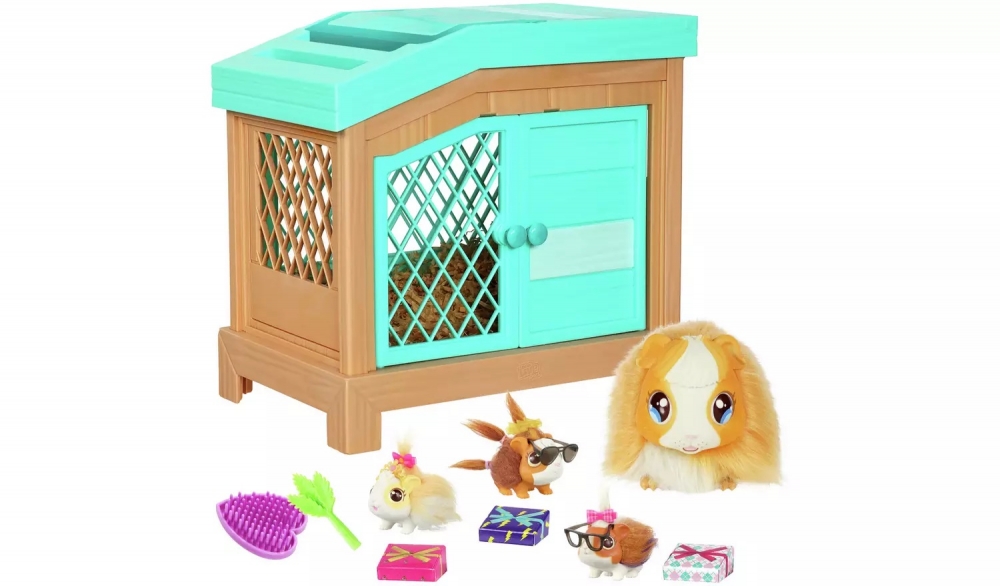 10. Little Live Pets Mama Surprise Guinea Pig Playset
This toy has been a huge hit it since it was launched. Mama guinea pig is soft and interactive and comes with her own beautiful hutch. When Mama's heart glows, it means that a baby is on the way. Place her inside her hutch and after a little while there will be a new-born guinea pig baby and special care package. Soon your child will have an adorable guinea pig family and will learn how to care and nurture pets as they will have to look after Mama by feeding, grooming her silky fur and patting her. This toy is suitable for children aged 4 and over.
Click Here to Buy
Certainly Christmas is going to be challenging for many families this year and many will not be able to spend as much on presents as in previous years. If your child's heart is set on an expensive toy, why not get other relatives to help fund it - but to save any heartache, encourage them to still give a cheap fun gift for your child to open on Christmas Day so that their still have plenty of parcels bearing their name under the Christmas tree....
Chrissie x