The Cutest Kids Clothing at Ted Baker
September 4th, 2022
485 Views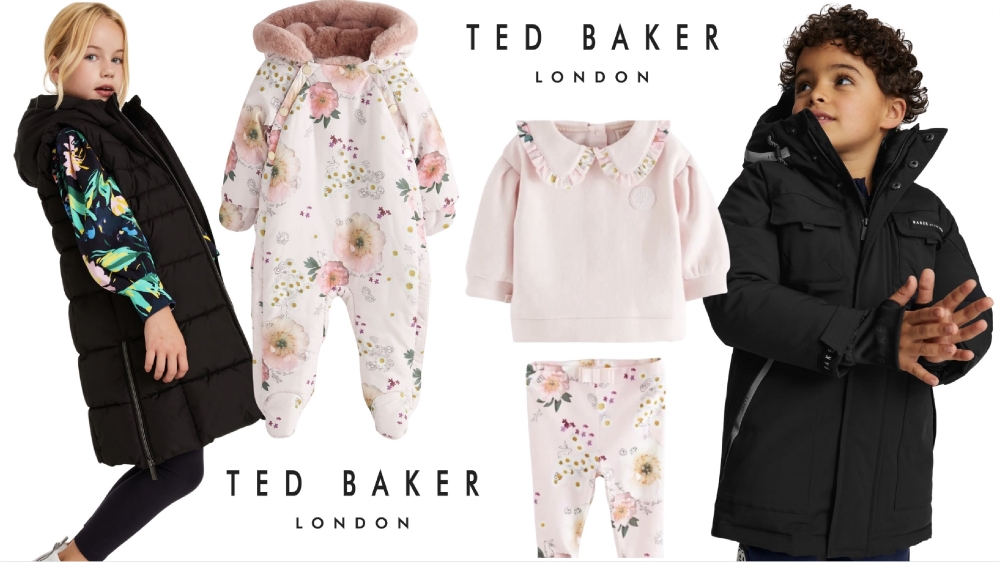 We bring you a sneak peek at the latest designer clothes for kids and babies by Ted Baker. The Ted Baker website is well worth a browse as its full of great outfits for all occasions. There are bargains to be had with discounts on summer clothing in the 'Outlet section' – all with the famous Ted Baker logo.
Why not enjoy shopping the cuteness completely stress-free from the comfort of your home?
Click Here to Buy
Ted Baker for Girls
If you are looking for a gorgeous snowsuit to keep your little one snug, the Claras floral snowsuit is perfect. It is in the softest pink with fur-lined hood and the design features line drawings of bunnies amongst wildflowers
Priced at £50
Click Here to Buy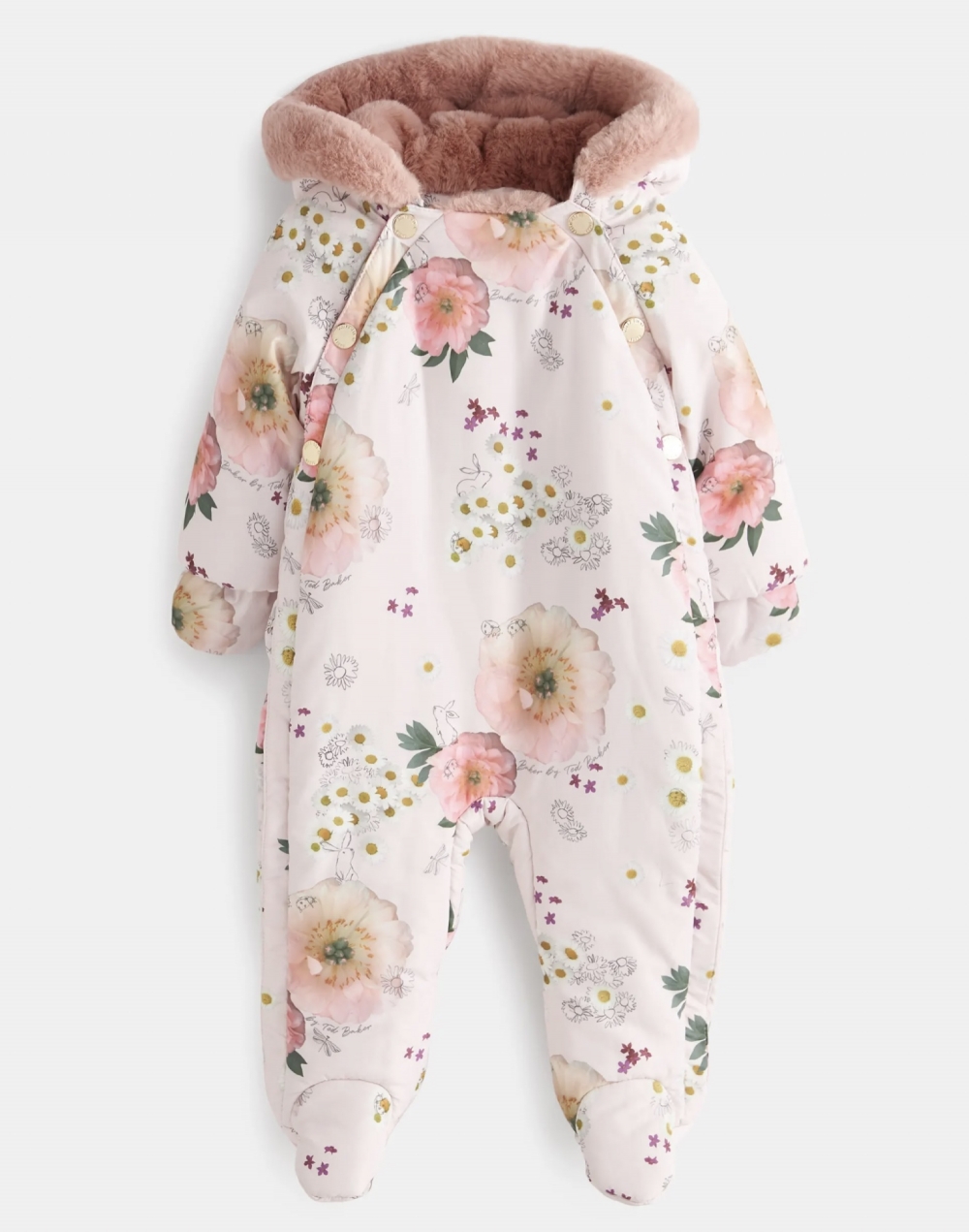 The Sizlo pale pink collared sweat and leggings with keep your baby girl warm and cosy this winter plus older girls too as the Ted Baker size range starts at 12-18 months and go up to 11-12 years.
Priced at £34
Click Here to Buy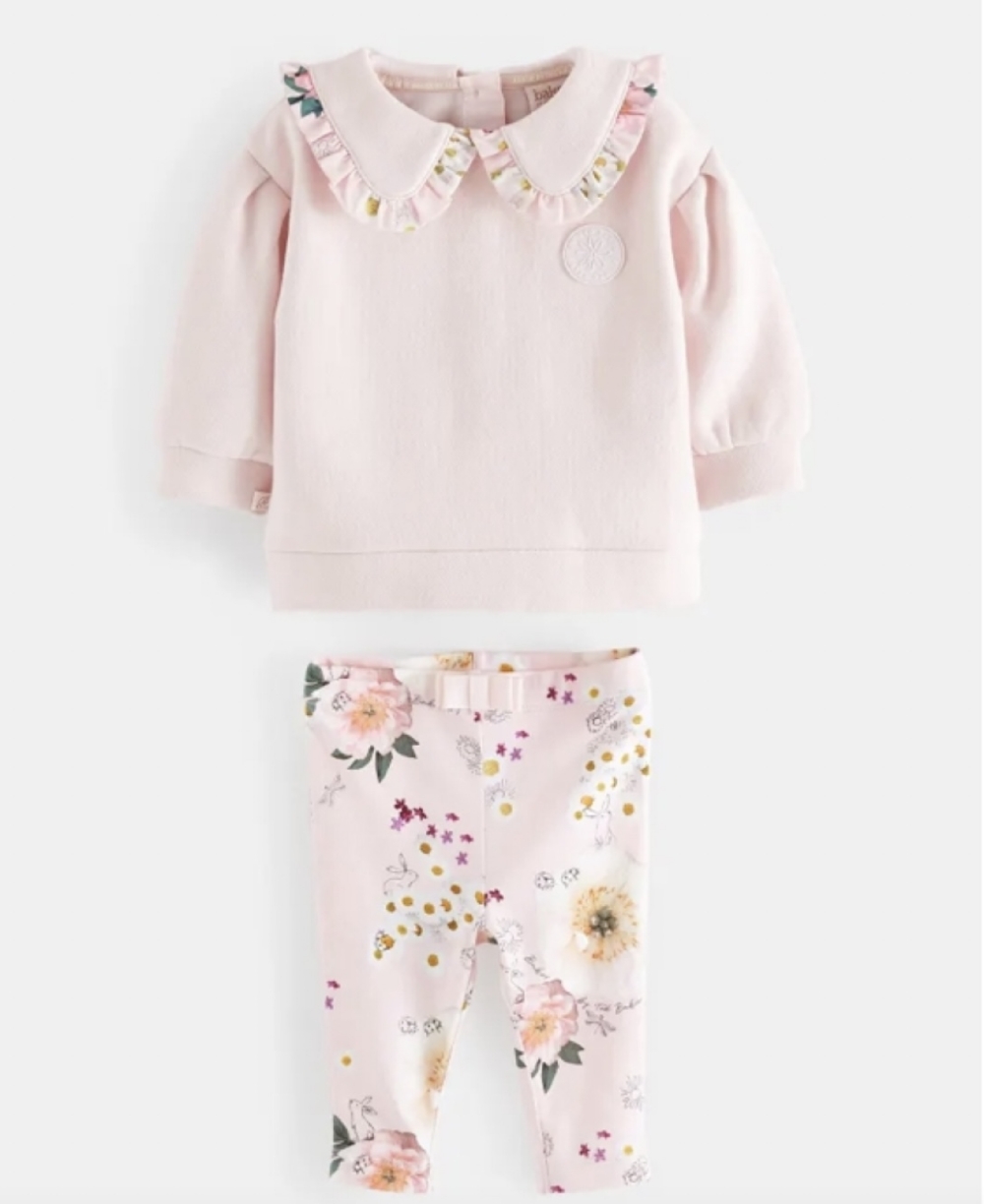 Keep your little girl warm and looking pretty in the Polly's floral leggings and jumper which features frills on the shoulders and a delicate embroidered floral design on the pretty pink top. Ideal for older girls too.
Priced at £34
Click Here to Buy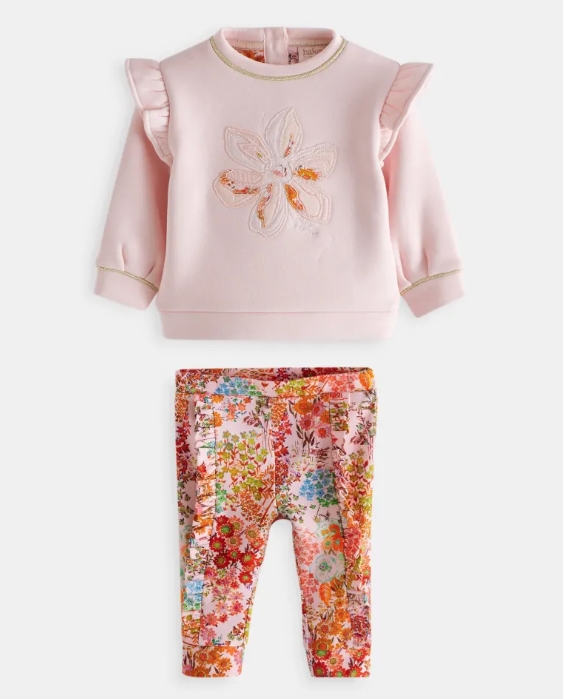 The Flipaar floral skirt set is perfect for toddlers to 12 year olds. It has a white top and black skirt decorated with white and grey flowers and fun polka dots and is perfect for smarter occasions.
Priced at £43 for the set
Click Here to Buy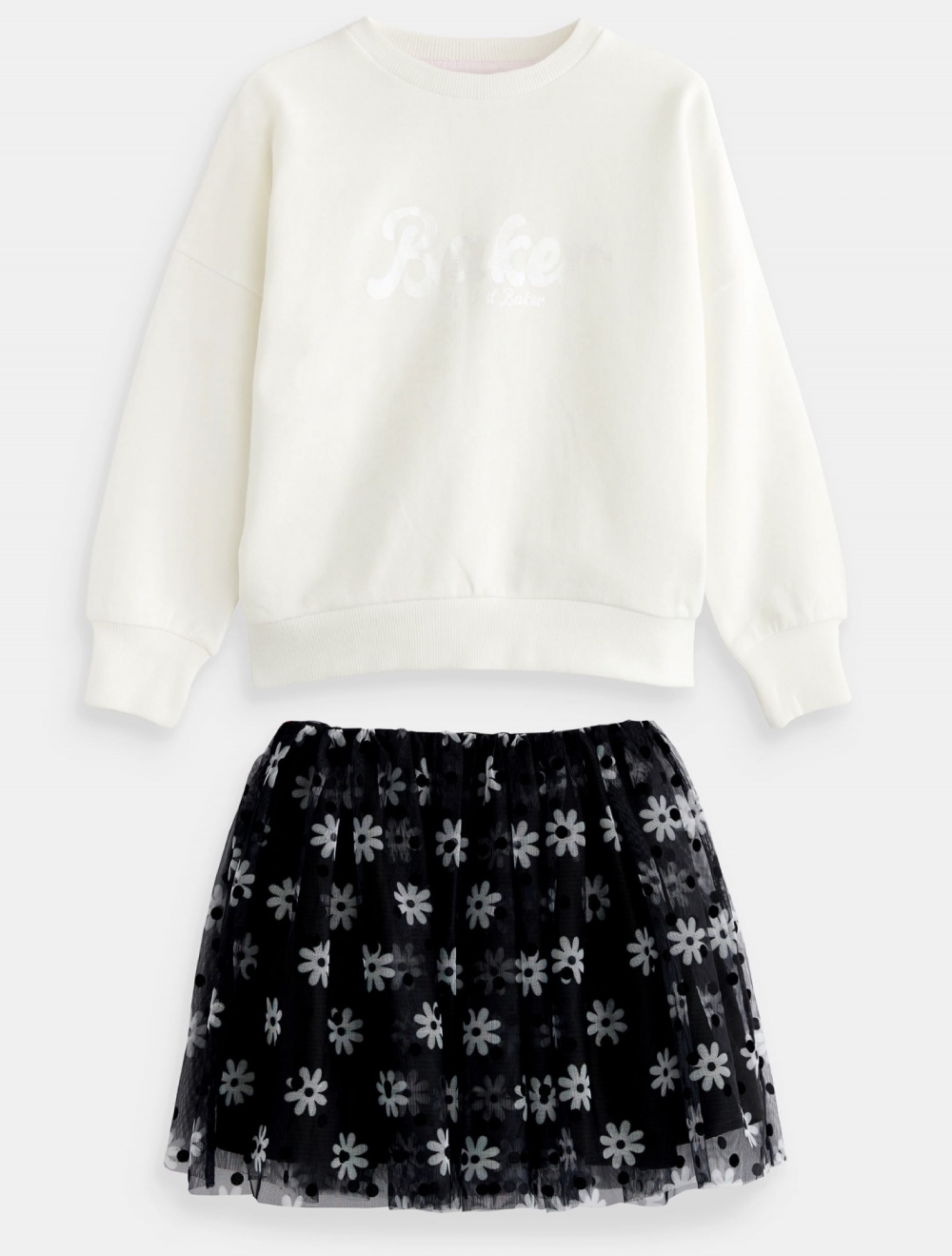 The 'Gilley' padded longline gilet is great because it is warm but not bulky as it is sleeveless. It's padded and hooded and fun and classy to wear for girls starting at 4 years.
Priced at £55
Click Here to Buy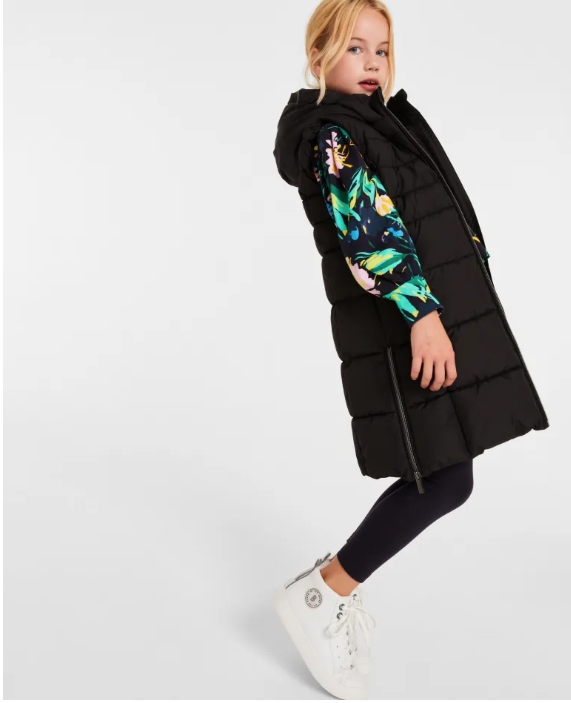 For the Boys.....
The mid-blue PENE hoodie and jogger set will sure become a firm favourite. It is warm and comfy to wear and features Ted Baker branded panels.
Priced at £38
Click Here to Buy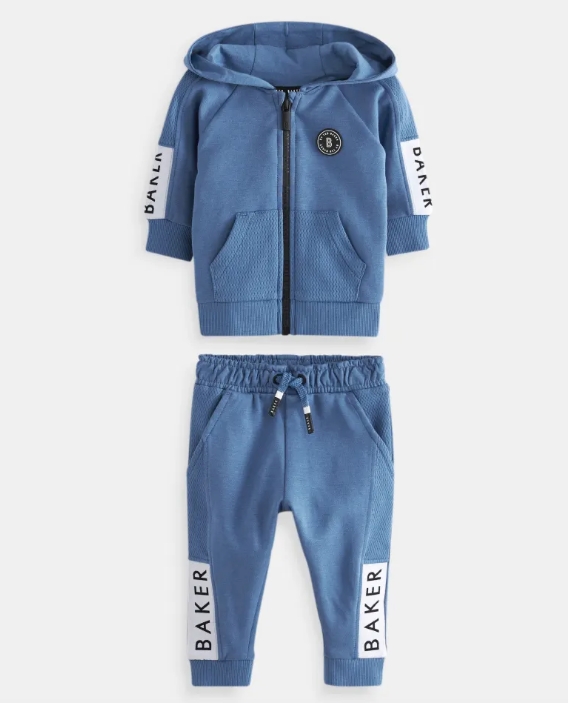 The Ted Baker Scurry quilted sweat set in grey has quilted trousers and Baker emblazoned across the top – with a large handy flapped pocket underneath - perfect for all types of treasure! The set has cuffed ankles for extra warmth .
Priced at £30
Click Here to Buy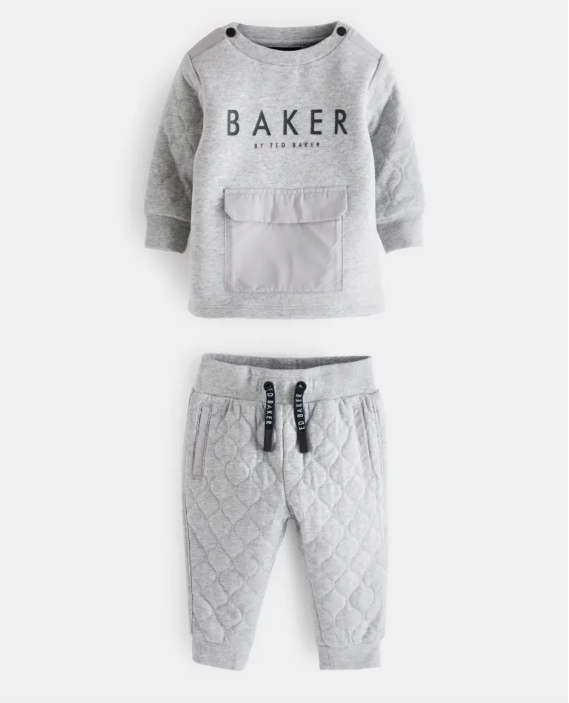 Choose the Sketles pair of sleepsuits to keep your little boy snug this winter. One is in plain pale turquoise, the other is white and features a fun octopus holding letters that spell BAKER! These suits are available from 12-18 months up to 11-12 years.
Priced at £34 for the pair
Click Here to Buy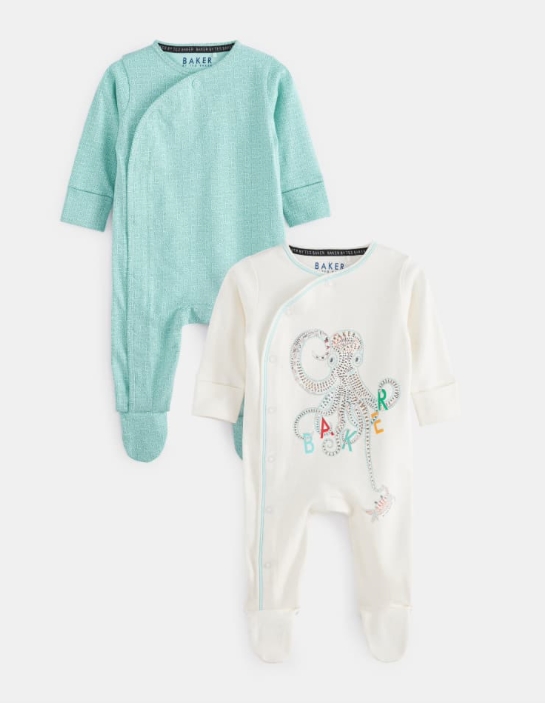 The Kiwy waterproof parka will prove essential once the winter rains come! It is fleece- lined with hood, pockets and double fasteners to keep your little – and bigger boys- dry!
Priced at £93.00
Click Here to Buy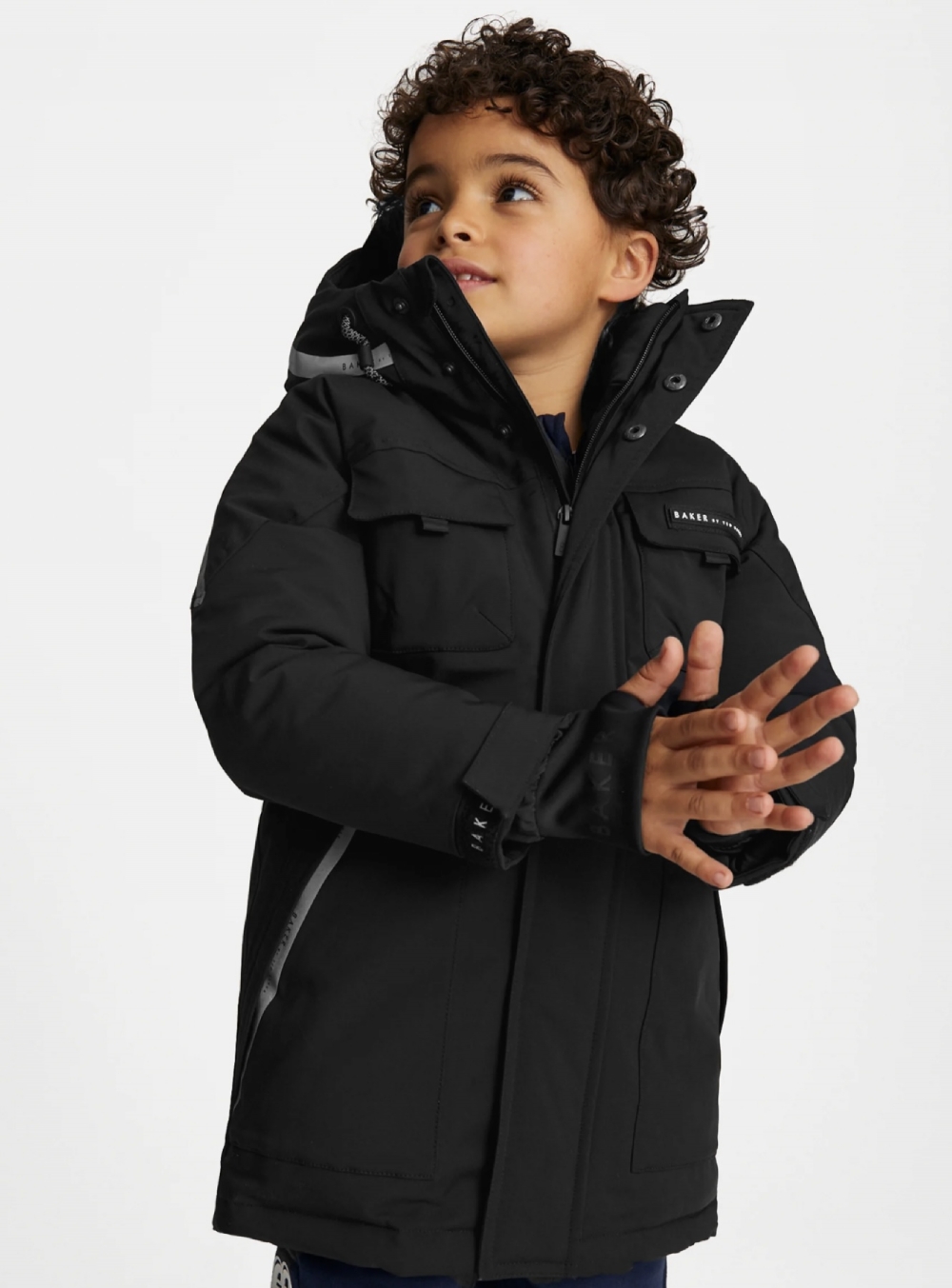 The SHION Blue Jeans are ideal for stylish little boys with classy Ted Baker stitching on the roll up at the bottom, pair it with a shirt for a cool look!
Priced at £24
Click Here to Buy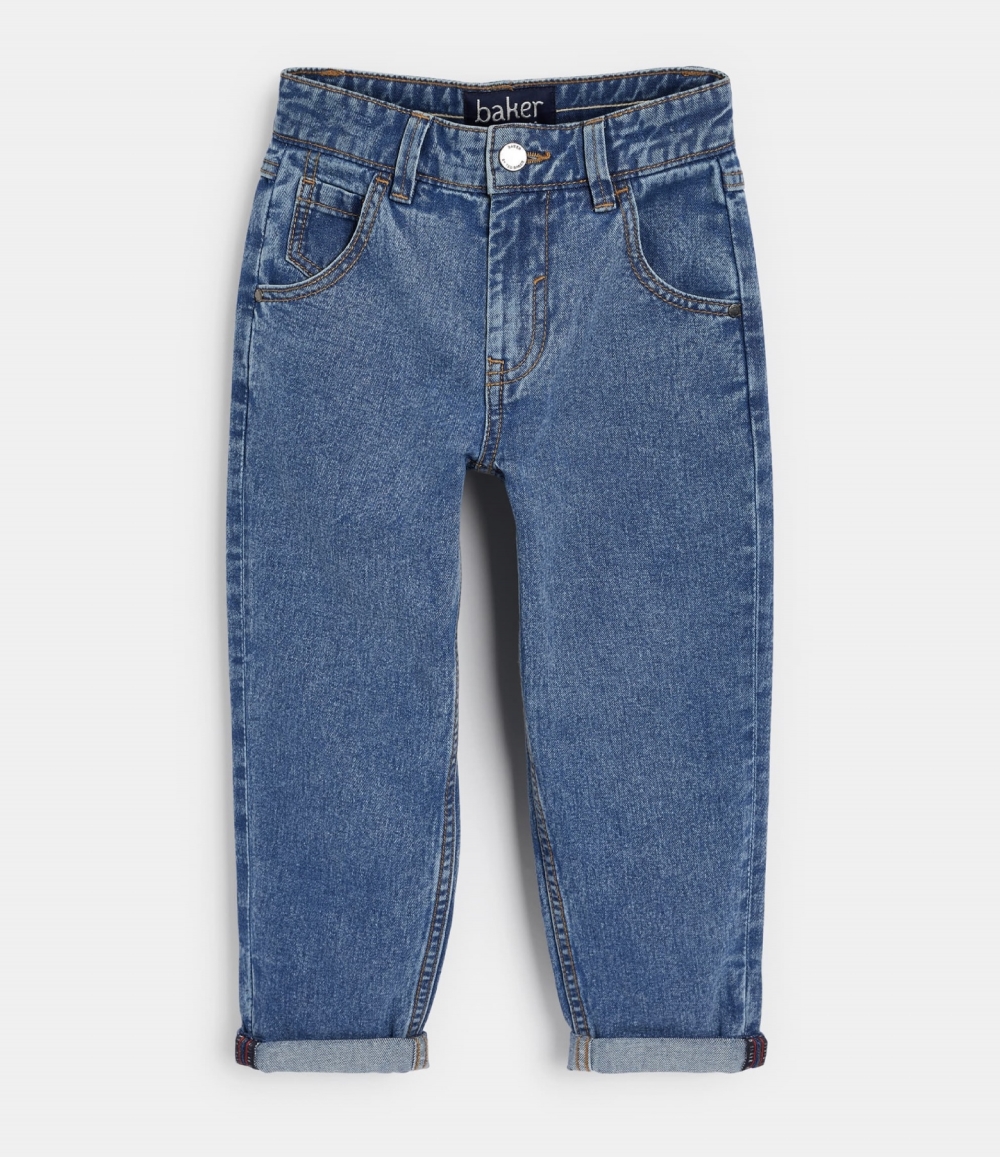 Chrissie x