Mummy and Daughter Matching Tee-Shirts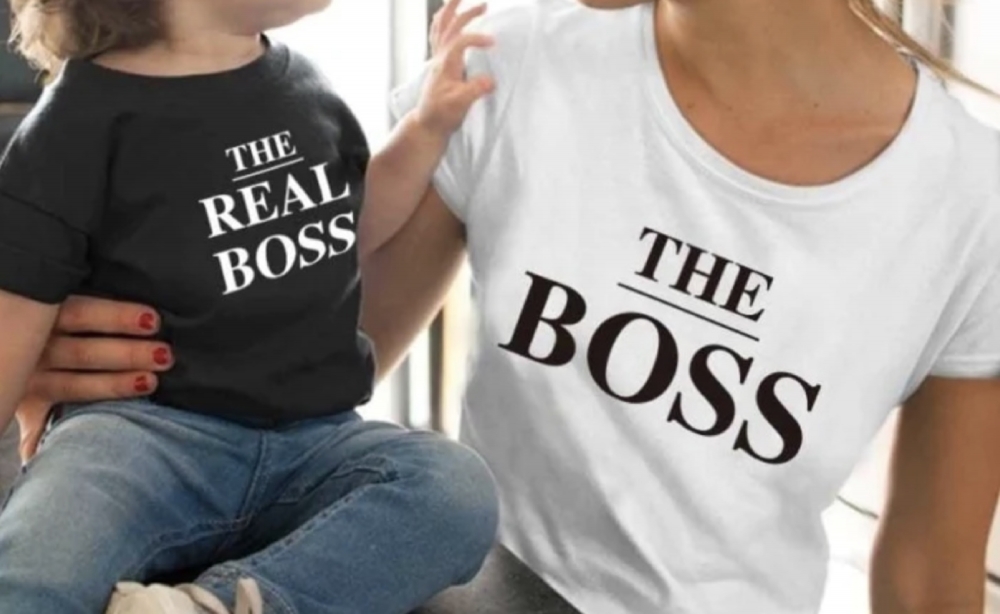 A really fun trend that is currently gathering momentum is to dress your little girl in a smart outfit that is just like yours! There are some really great outfits available for mums and daughters and the most popular item seems to be tee-shirts emblazoned with fun slogans! As well as making everyone smile, dressing you and your little girl in a matching shirt or tee-shirt is the perfect way to capture some fun photos that will make you smile for many years to come!

Here we bring you cute tee-shirt ideas....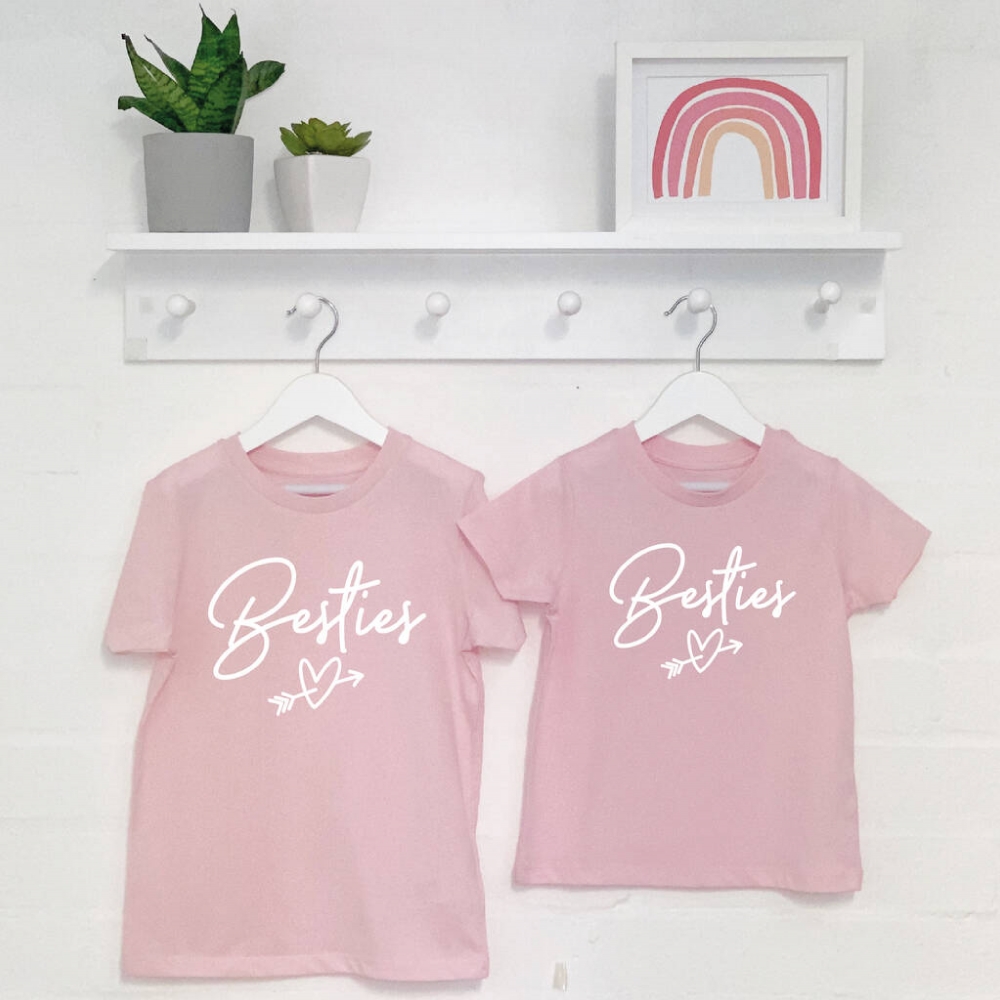 ●
Click Here to Buy
Not on the High Street has the whole family covered!
If you haven't discovered the website Not on the High Street, where have you been! It is a great hunting ground for gifts for all occasions plus it has a really fun collection of matching 'mummy and daughter' clothing which includes cute pyjamas, cosy sweatshirts, some really great tee-shirt designs and even matching bracelets! This website isn't the cheapest, but the quality of the clothes is good and they are available in a wide size range. Some of the items like the penguin pyjamas can be bought for Daddy too and there are tee-shirts for mum and matching bodysuits for young babies!
Many of the items have free postage within UK and at the moment the NOTHS Summer Sale is on!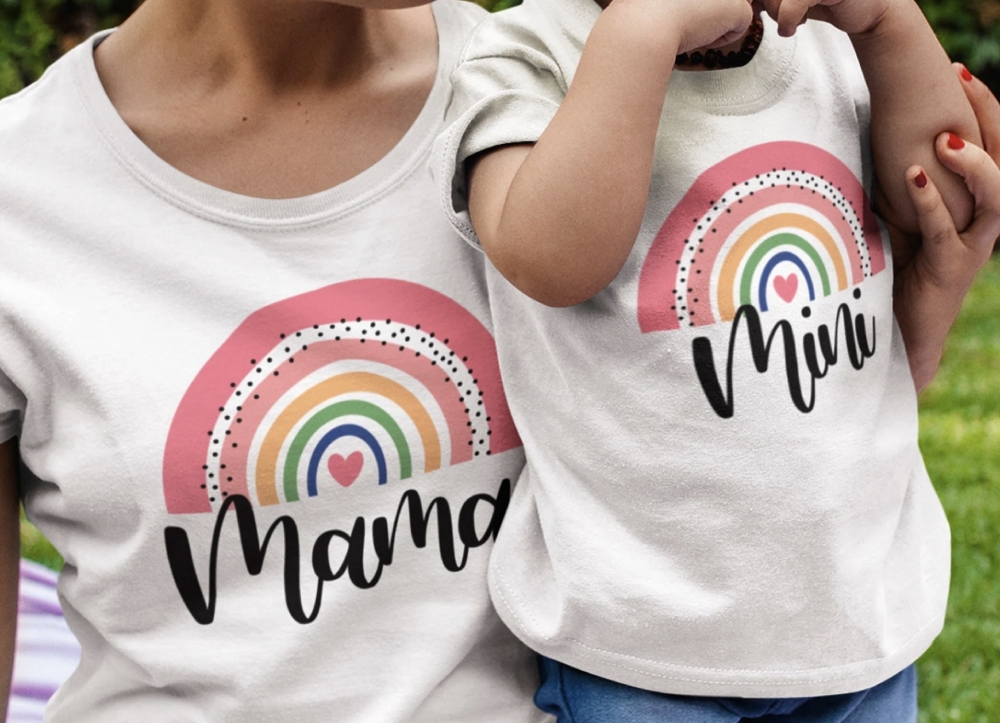 ●
Click Here to Buy
Mama will always LOVE her Mini!
There's always a good selection of mummy and daughter tees at Etsy, many of them bearing the slogan 'mama' and 'mini'. There are also matching baseball jackets and caps plus some amusing pyjama sets with 'Always Tired' pyjamas for Mum and Dad and matching 'Never Tired' pyjamas for their children!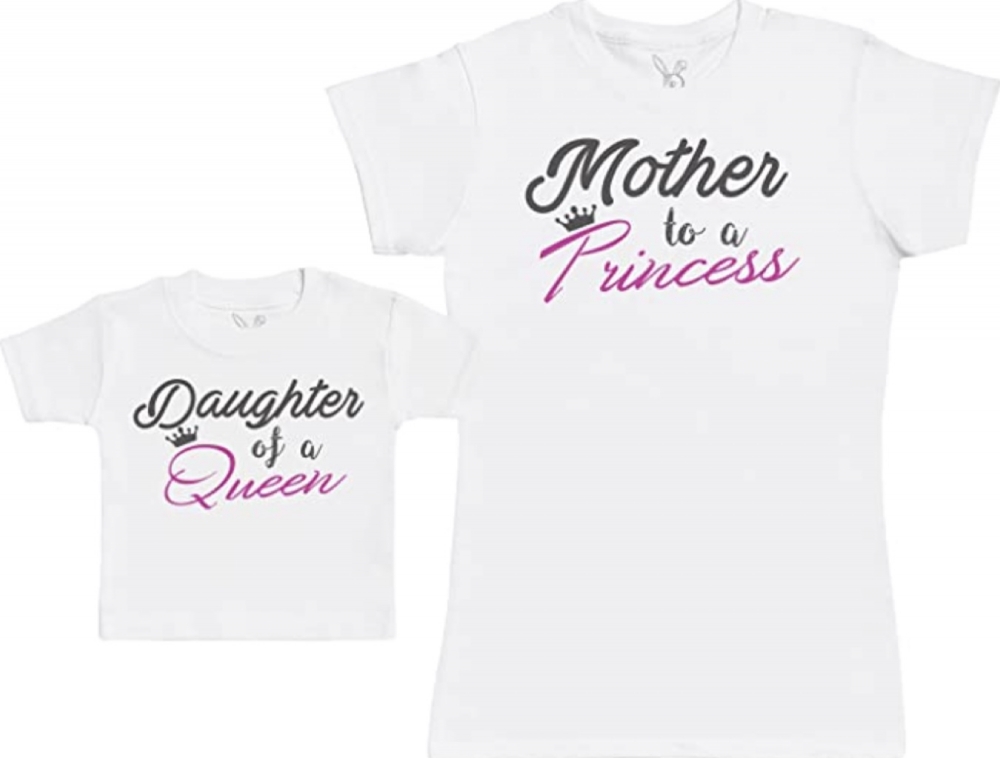 ●
Click Here to Buy
Check out the range on Amazon!
You might not think of Amazon when it comes to matching mummy and daughter clothes, but Amazon has a good selection of tee-shirts including a lovely design that makes you both Queen and Princess! To add to the fun there are tee-shirts to buy for the King and Prince in your family too! There are fun daddy and daughter designs available too. Amazon also has mummy and daughter matching dresses and for when the colder weather arrives, matching cable knit hats with huge furry pompoms!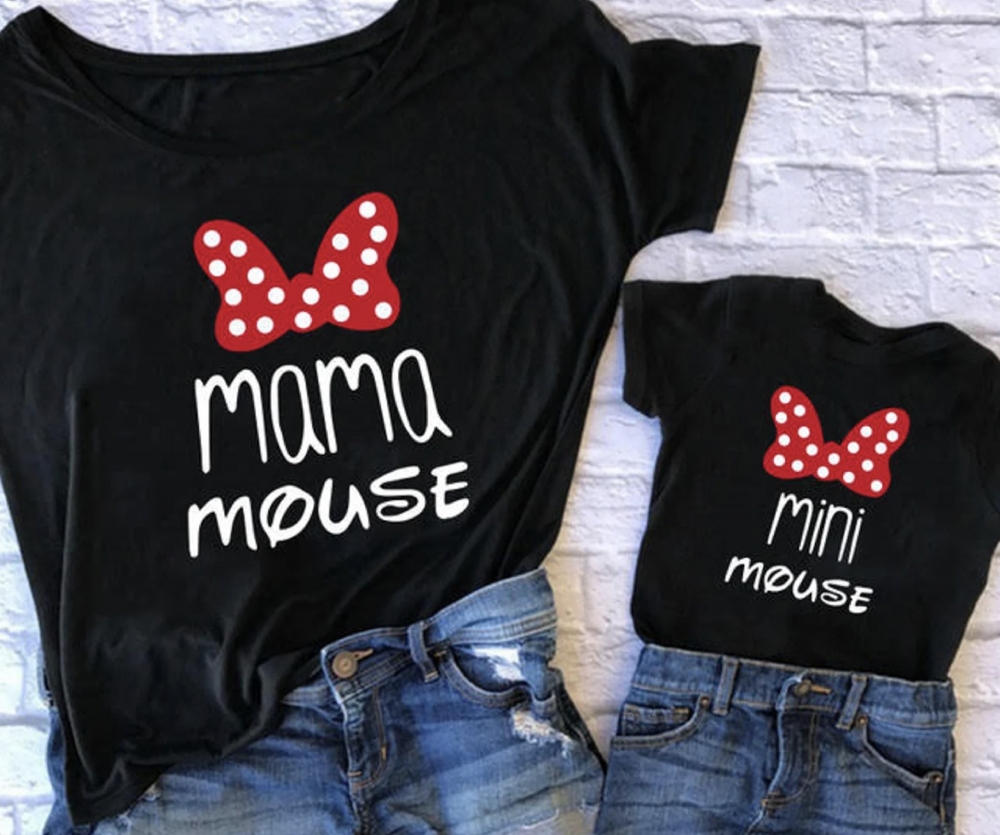 ●
Click Here to Buy
There are some really original ideas available on Etsy
If you are looking for something just that little bit different, you will definitely find it on Etsy. As well as some lovely t shirts including dinosaur designs for 'mamasaurus' and 'babysaurus' there are smart black tee-shirts featuring 'mama mouse' and 'mini mouse' that are decorated with a large red spotty bow! There are some great dress designs including special occasion dresses plus colourful and practical romper suits and pretty embroidered sweatshirts.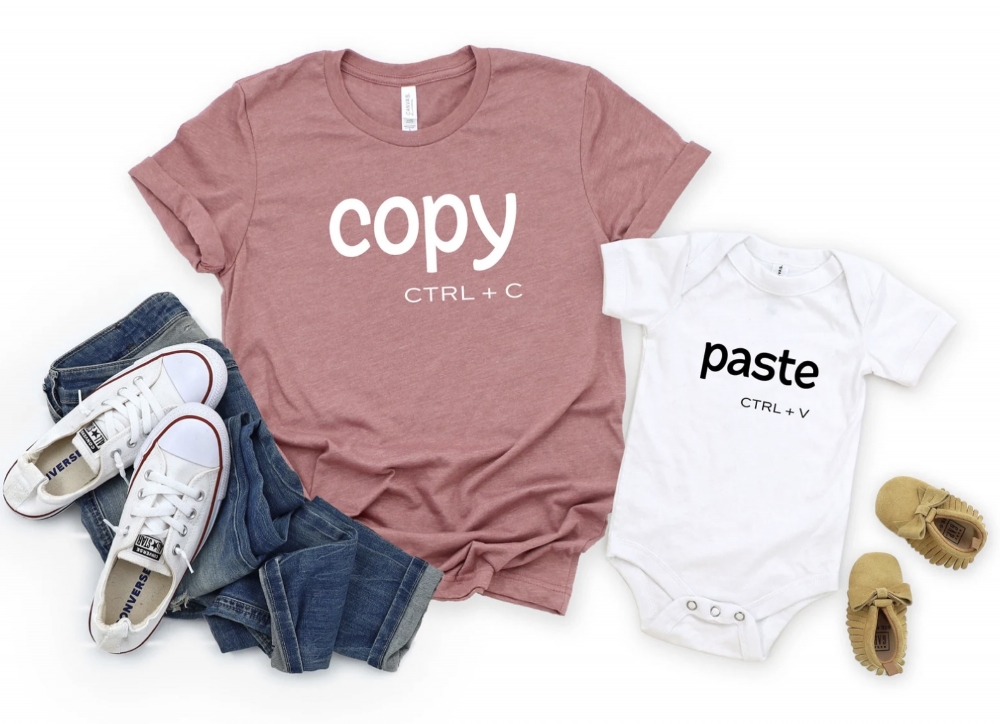 ●
Click Here to Buy
Add some fun to your matchy match!
Nothing better than a funny t-shirt to show your love for your little smalls, this copy and paste duo is sweet! Another design proclaims 'Big Trouble' on mum's t shirt and 'Small Trouble' on the child's t shirt! There is also a fun 'Big Mac' t shirt for Mummy or Daddy with a matching 'small fry' for their daughter – or son! Certainly there will be a design for you and your daughter that will make you chuckle each time you take it out of the wardrobe!
Chrissie x