Great Value Christmas Essentials from Tesco
December 8th, 2020
686 Views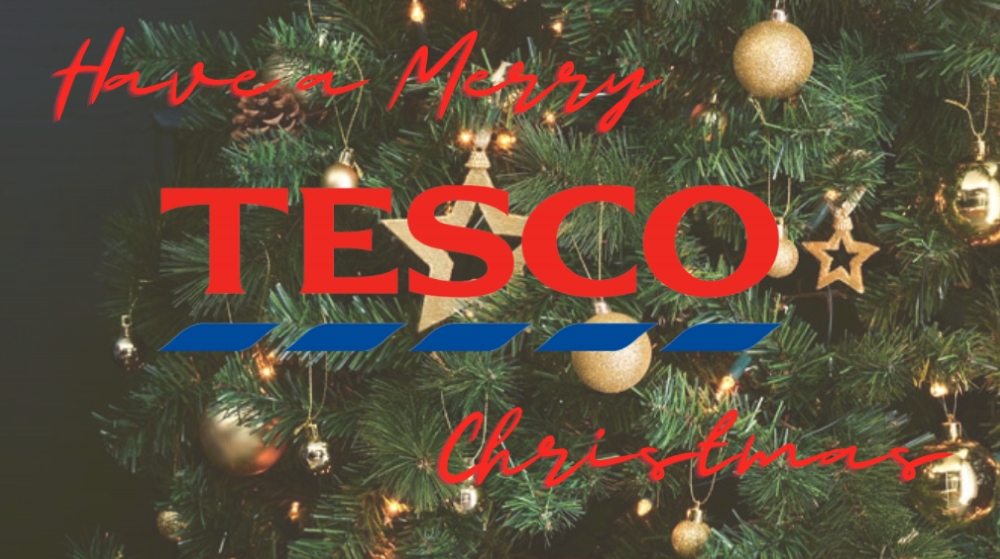 Christmas is now just around the corner and following such a difficult year, Tesco is ensuring that everyone has the chance to enjoy a magical Christmas with their range of great festive bargains!

There are some great discounts on their Christmas range, available online as well as in stores. It is important to check the dates when these items can be delivered if you are choosing home delivery.

Christmas lights at huge discounts! Click Here to Buy
Light up your Christmas with some gorgeous new Christmas Lights and enjoy 50% discount too!
20 battery lights in brilliant white or warm white for just £1.50 (were £3.00)
50 battery lights in warm white for just £3.00 (originally priced at £6.00)
100 battery lights in warm white for just £5.00 (reduced from £10.00)
200 bright white or multi-coloured battery timer lights reduced from £14.00 to just £7.00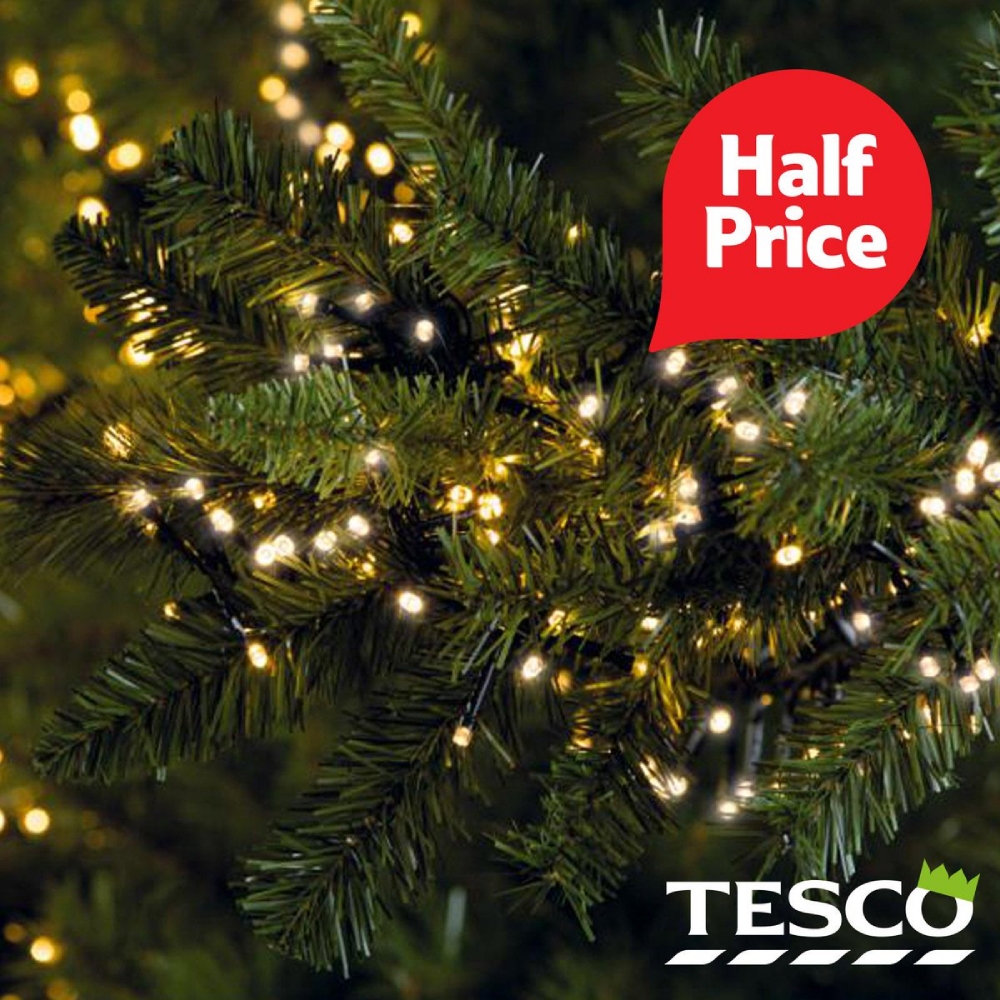 Beautiful hanging Christmas decorations with 25% discount
Choose some lovely new hanging decorations for your Christmas tree or a fun Noël hanging sign. There is even a lovely bunch of mistletoe to hang in the doorway!
Great 50 piece packs of tree decorations for just £5.25 (Was £7.00)
Click Here to Buy
Traditional Christmas garland now £7.70 (was £10.00)
Click Here to Buy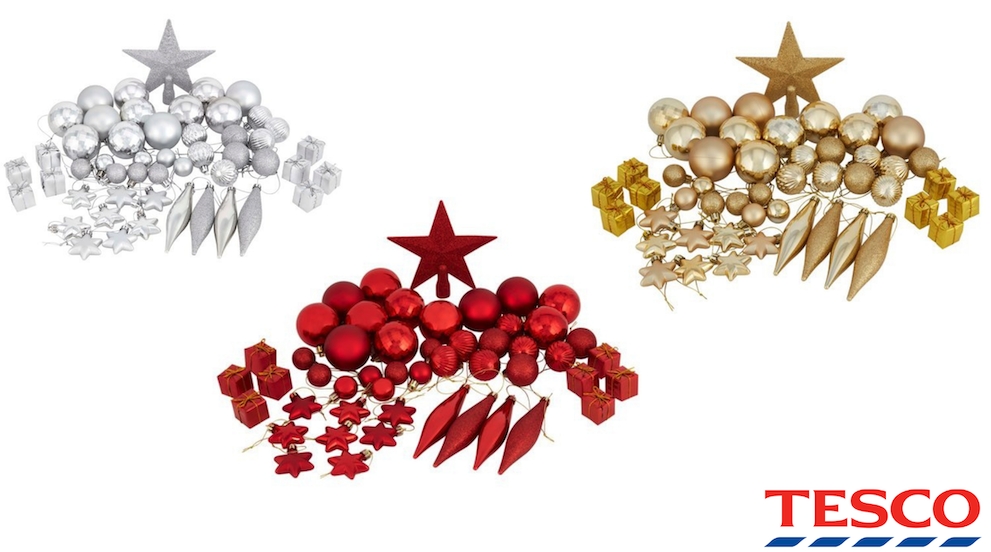 Gift wrap – two rolls for £3 and gift bags from just 50p Click Here to Buy
Get Christmas beautifully wrapped with the Tesco range of colourful modern wrapping paper. Choose three rolls and the cheapest is free!
Half price packs of Christmas cards Click Here to Buy
Even today with emails and Zoom/ Skype calls, there is something special about receiving a lovely Christmas card in the post. Surprise family and friends with these bargain-priced boxed cards.
Bumper pack of 30 cards in assorted designs now just £1.00
There are eight different ten card packs reduced to £1.00 – with designs to suit everyone
Luxury cards six pack reduced from £3.00 to £2.00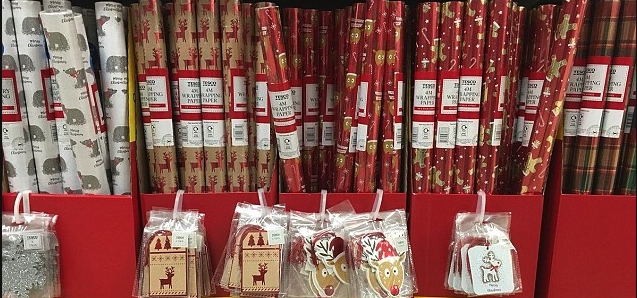 Choose a beautiful Christmas tree and enjoy 25% off the price in store.
Children from 1-100 love the magic of the Christmas tree and Tesco has a great range of artificial trees for you to choose in store now! Remember to wear and mask and keep 6ft apart from other shoppers.
Let Tesco help you have a wonderful Christmas...
Click Here to Buy
Happy shopping…
Chrissie x