We take a look at F&F Kids Great Value Autumn & Winter Collection
October 5th, 2020
746 Views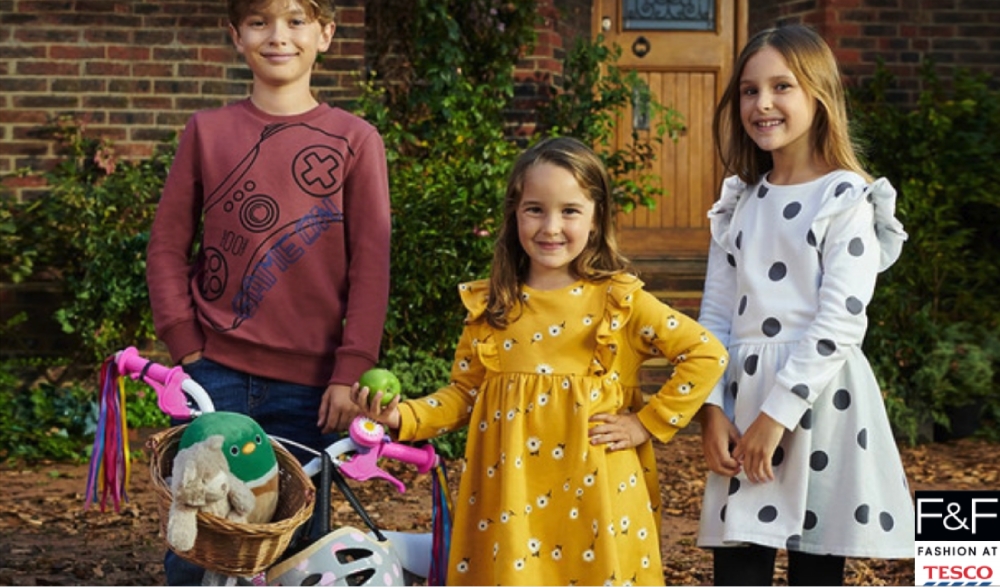 Since my kids were little I have always bought them clothes from Tesco's F&F range, the quality is amazing and the design and trend is always top notch!

This seasons Autumn and Winter collection that is in store now does not disappoint with their cute mustard tones and bold designs, there is a little something for everyone's budget.

Here are some of out faves....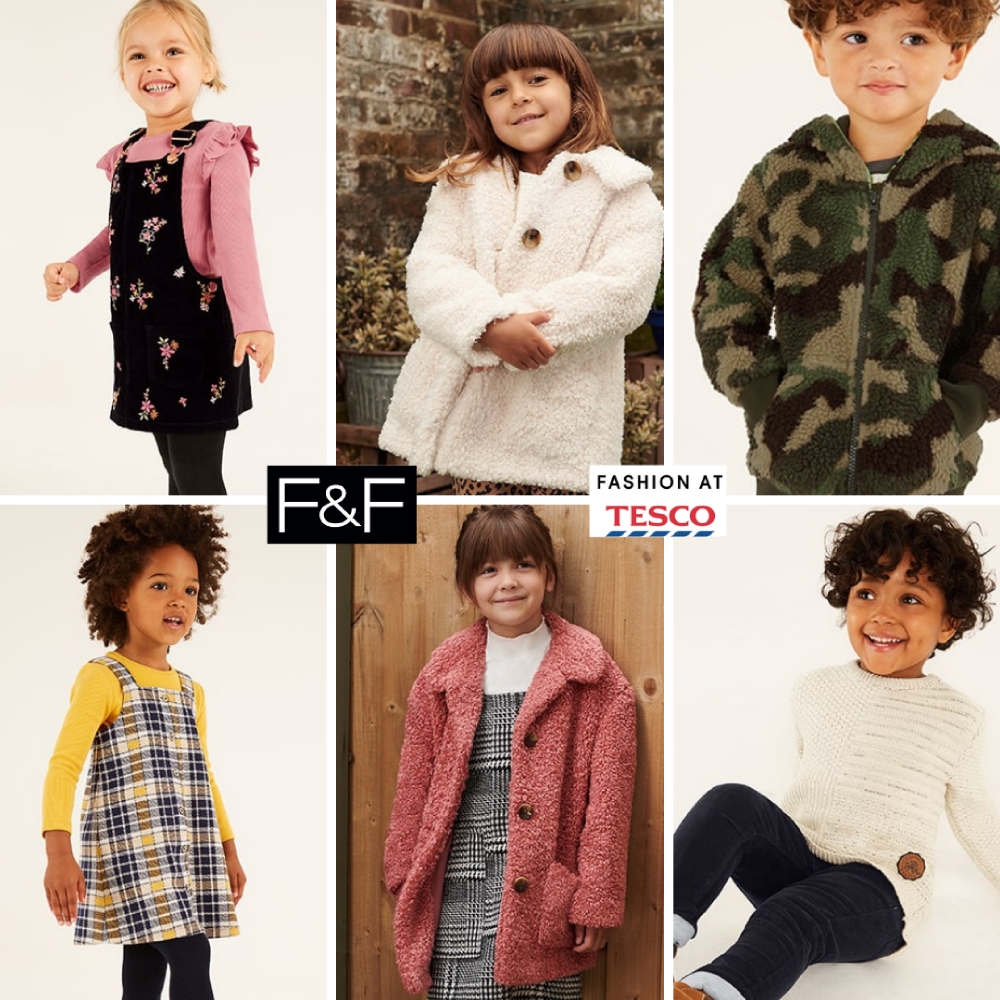 Floral pinafore dress - £12
Check pinafore dress - £10
Pink teddy coat - £20
Cream teddy coat - £16
Cream knitted jumper - £8
Camo fleece hoodie - £9
All available to buy in-store -
Click Here to Buy
With the colder mornings now setting in across the UK, a nice warm coat is an absolute MUST HAVE! The collection has some lovely warm and cosy looking coats and jackets available!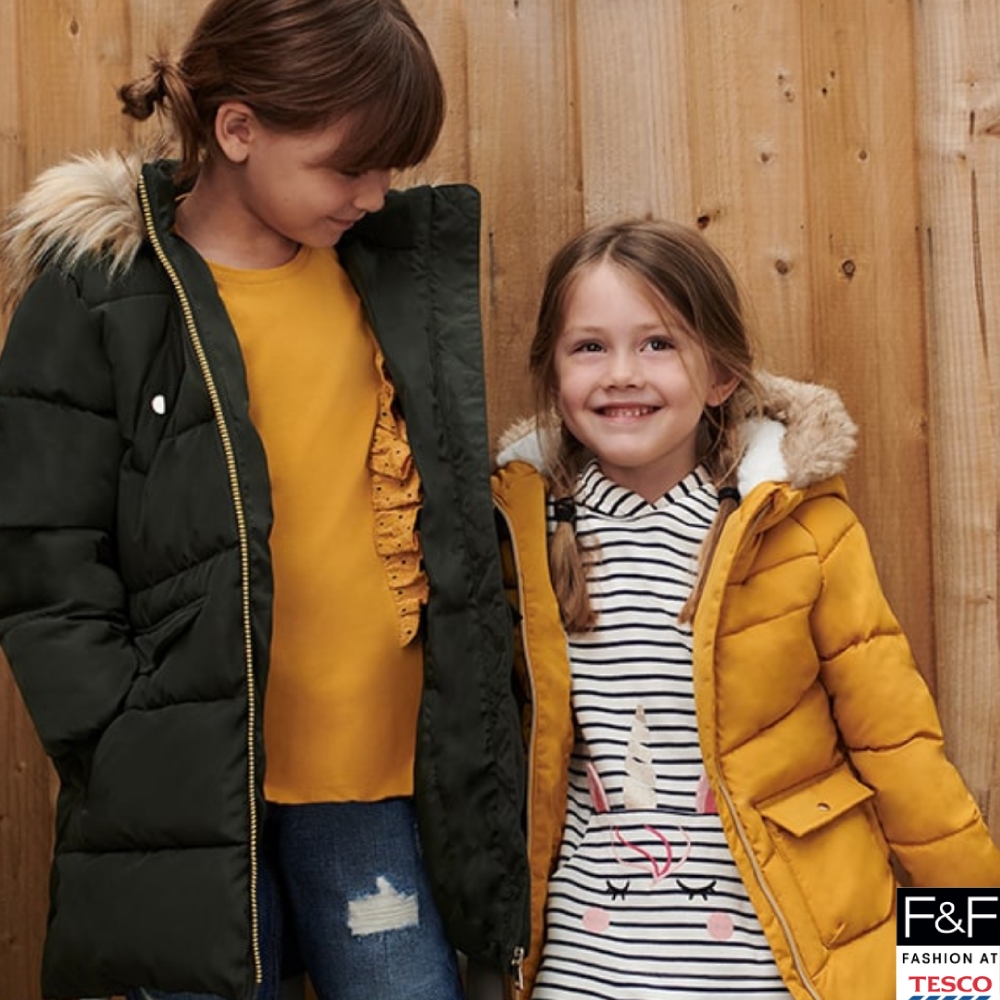 Puffa Jackets from just £18 and Parka Coats from £20 in some really neat colours and designs!
Click Here to Buy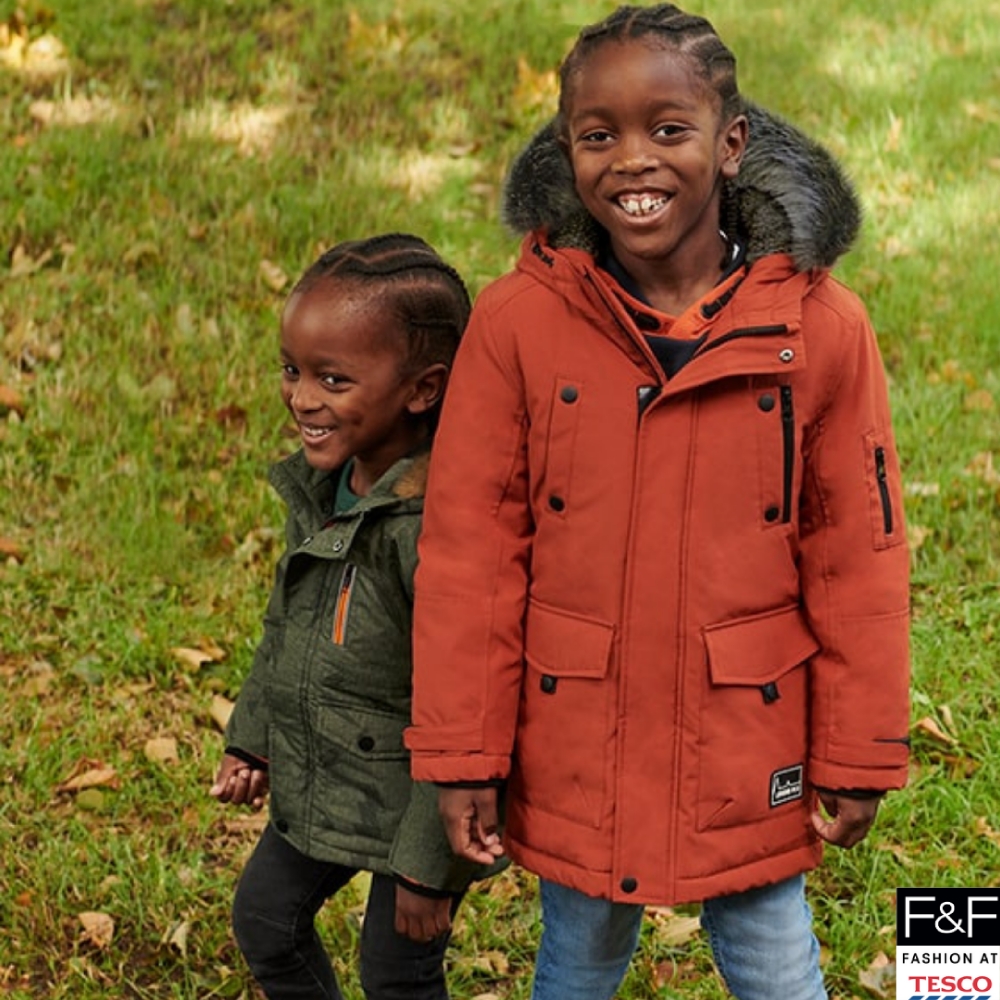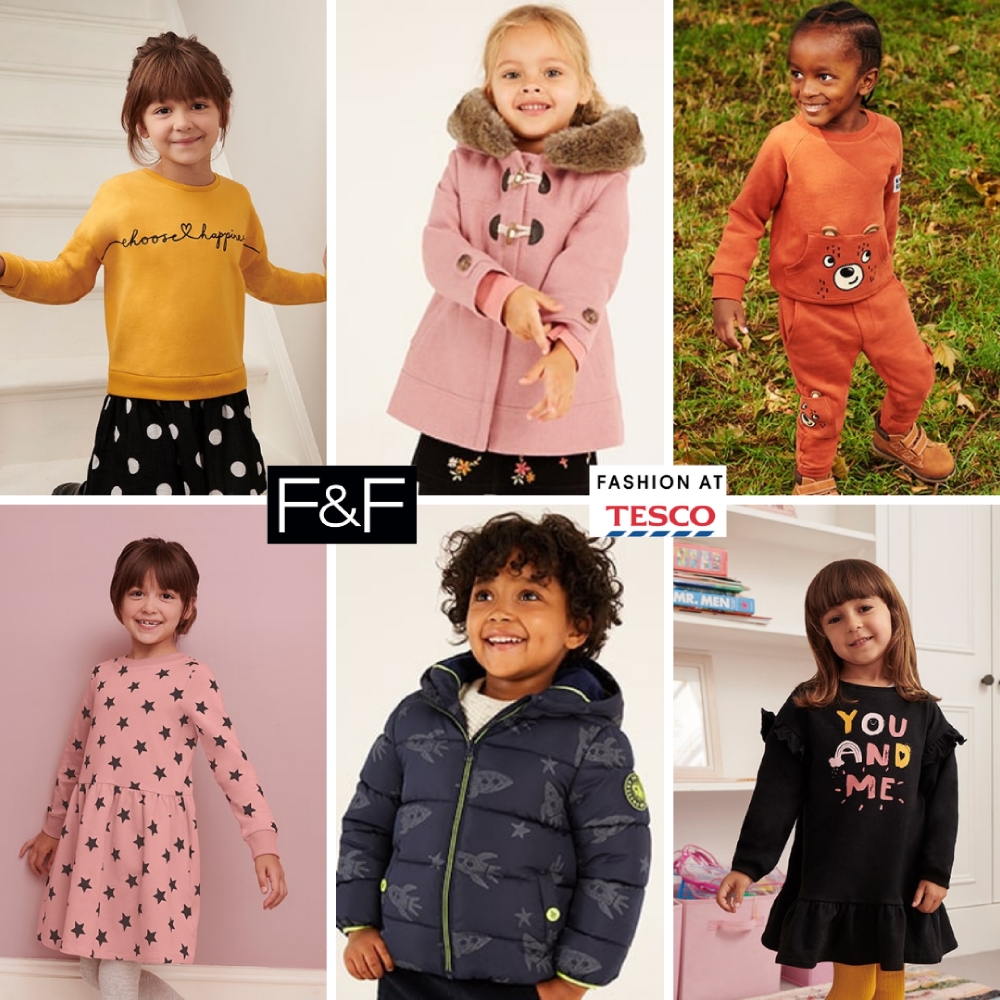 Ochre sweater dress - £9
Black slogan dress - £5
Pink wool duffle coat - £22
Padded rocket jacket - £15
Bear matching set Sweater £7 | Joggers £7
Star print dress - £6
All available to buy in-store -
Click Here to Buy
Angey x