Get ready for school.... with a School Uniform price war!
August 26th, 2020
760 Views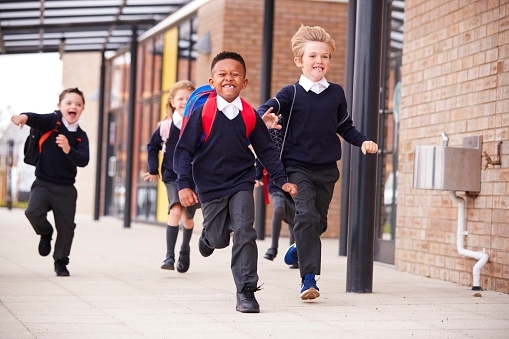 Although there is some uncertainty about how and when the new academic year will begin, one thing is certain – schools will be opening their doors as soon as they can. School uniform can be really pricey - especially if you have several children to buy for, so clever parents are already hunting out the good bargains that will help them to have their children well dressed for school – for less!

As the supermarkets try to outdo each other on the prices of their school uniform, the German retailers Aldi and Lidl have really whipped up enthusiasm amongst shoppers with their bargain prices, but the bigger retailers are jumping on board fast.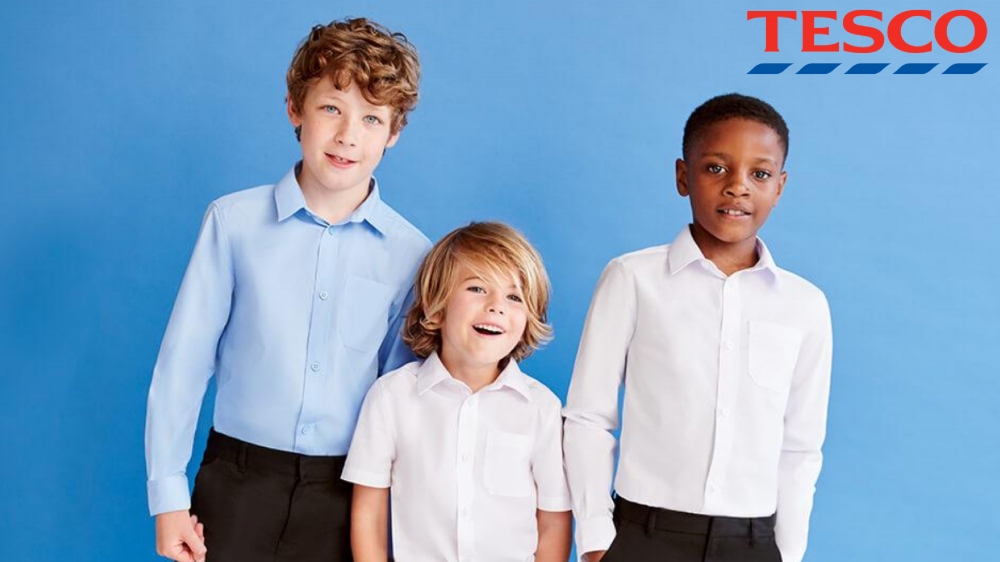 Tesco has great school uniform in the F&F range Click Here to Buy
The Tesco range of school uniform starts at a fantastic £2.50 and importantly, its size range covers both primary and secondary school students. A popular buy is its school pinafores and kilts that have been treated with an effective stain repellent.
The supermarket's uniform range is available in store only plus you get the reassurance of their 100-day guarantee - so, if your child wears out their uniform quicker than you'd like, they'll exchange it for a new one. What a great selling point!
Tesco's F&F uniform prices:
Polos – 2 pack from £2.50
Shirts – 2 pack from £3.50
Trousers – girls 2 pack woven fob trousers from £6
Skirts – skater skirts from £6, kilt skirts from £8
Pinafores – 2 pack £10
Jumpers – 2 pack v-neck jumpers from £6
Cardigans – 2 pack from £8
Morrison's are trying to make school uniforms last longer!
Morrison has a comprehensive range of items for 3-13 year olds and has incorporated some clever thinking in its garments with adjustable waists and hems as children can grow amazingly fast! Their clothes are treated with 'colour stay' technology, they they state is good for at least 50 washes. The other items in the Morrison's range that will definitely prove to be winners are the jumpers and sweatshirts that are unbelievably comfortable to wear as they are so soft.
Some clever thinking from Argos Click Here to Buy
The 'Tu' range of school clothing includes some really good features that will help school uniform last longer and make parents' lives easier! The school skirts have permanent pleats for carefree ironing, whilst the school shoes have been specially treated to make them scuff resistant. The Tu school trousers, definitely come with a bonus- reinforced knees! Tu has also used the latest in colour technology to help its school knitwear and sweatshirts retain their colour so that they look smarter for longer.
Argos Tu uniform prices:
Polos – 3 pack from £3.50
Shirts – 3 pack from £4
Trousers – 2 pack from £6
Jumpers – 2 pack from £4
Cardigans – 2 pack from £6
Skirts – 2 pack from £6
Pinafores – 2 pack from £9
The Argos 'click & collect' service is ideal for busy parents too!

Amazing prices at Lidl!
In recent years, Lidl has certainly earned a great reputation for quality goods at keen prices and is continually expanding its range. Recently it has stocked some colourful lines in school stationery, but for the start of the school year it is now stocking school uniform and other school essentials – a total of 41 different items! The Lidl school clothing is well made and washes well and comes with unbelievably low price tags!
Lidl offers a complete school uniform pack for just £4.00! The pack comprises of two 100% cotton polo shirts, a comfy sweatshirt (that also contains a good percentage of cotton) and a pair of school trousers or skirt – fantastic! Lidl has also included sportswear in its range including sturdy trainers for £5.99. Lidl is also selling various styles of leather shoes (£6.99), lunch boxes and bags and drink bottles.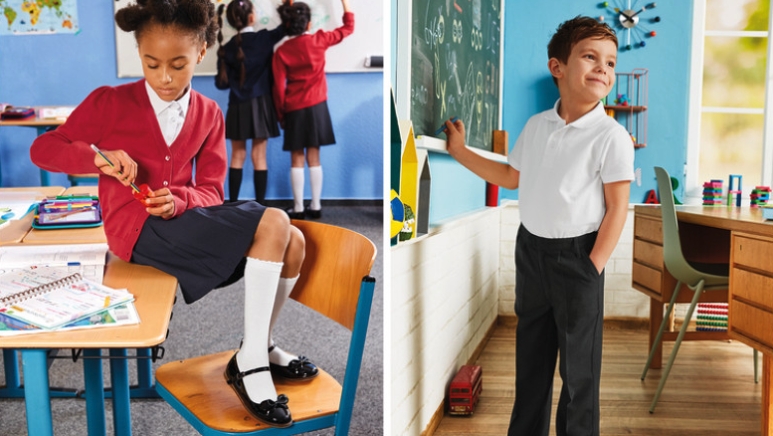 Aldi drops its prices!
Aldi launched the battle for a good slice of the school uniform market back in June when it launched its own basic school uniform pack, (which comprises of the same items as the Lidl except there is a round neck jumper rather than a sweatshirt) at a cost of £4.00. In response to Lidl's launch of its school wear pack, Aldi has since dropped the price of theirs to £3.69!
Aldi also has a wide range of items in their 'School Special Buys' and these include a five pair pack of ankle socks (£1.99) and a twin pack of school pinafores for £6.99.
Certainly for parents, these prices are ideal to ease the financial burden of funding school uniform. A member of Lidl management pointed out that by buying school uniform from Lidl for the seven years of primary school education, a family with two children would save up to £2,800.
Asda encourages 'sustainable shopping'
Asda is known for having a comprehensive selection of school uniform and its big selling point this year is that the raw materials used in their manufacture have been sustainably sourced or are recycled. Much of the Asda range has been made under the Better Cotton Initiative (BCI) which teaches and supports farmers in 21 countries to adopt sustainable farming methods.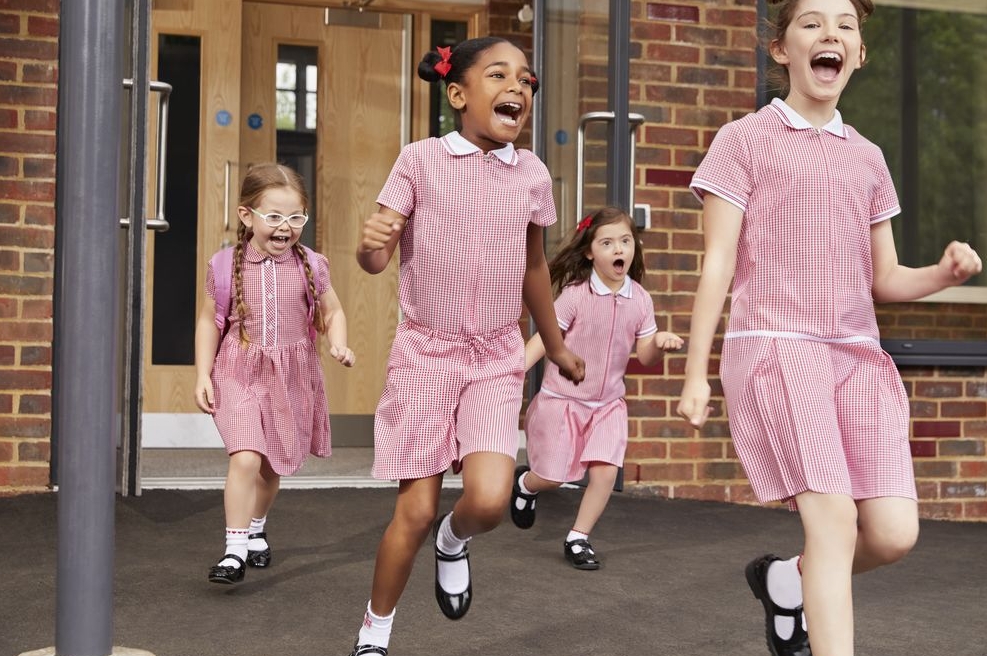 M&S for relaxed online shopping Click Here to Buy
Marks & Spencer is known for excellent quality and its range of school uniform is both smart and comfortable for children. Clever details include permanent pleat skirts, 'stay put' hems and Stay NEW/TM technology. M&S is also trying to help younger children get dressed speedily in the mornings with their 'easy dressing' range of clothing and advertising how easy it is to shop online from the comfort of your home.
M&S uniform prices
Polos – 3 pack from £7
Shirts – 2 pack from £9
Trousers – from £11
Jumpers – from £8
Cardigans – from £9
Skirts – from £9
Pinafores – from £10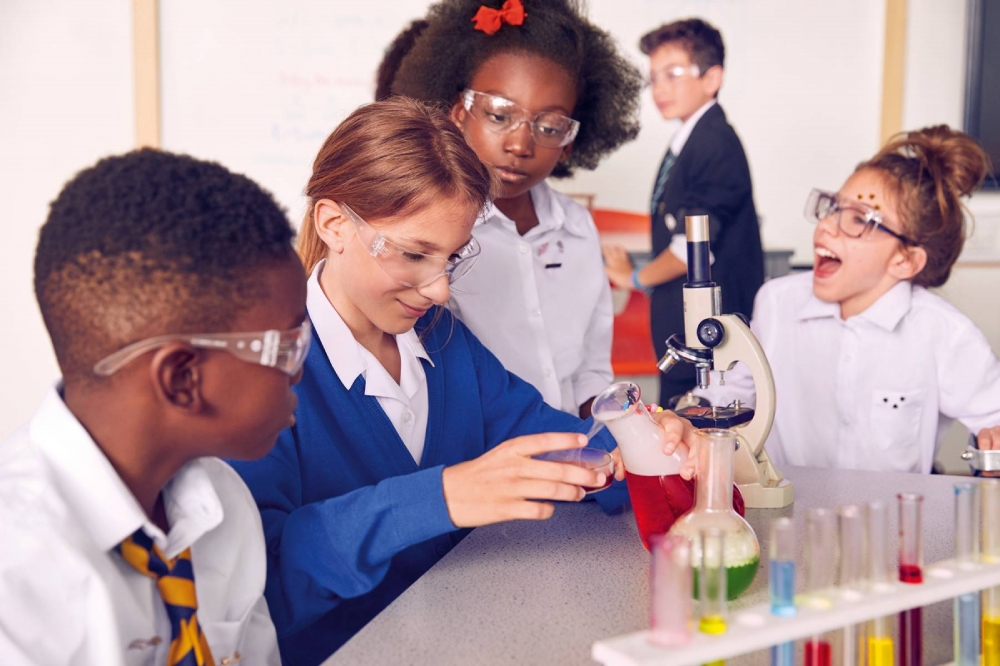 Well that's the school uniform sorted, but what about name tapes? Luckily, help is at hand with Etsy . You can order sew-on, iron-on and stick-on labels for all the school kit that are colourful and eye-catching. The order can be made online and delivered to your doorstep – that definitely makes getting ready for school easier!
Click Here to Buy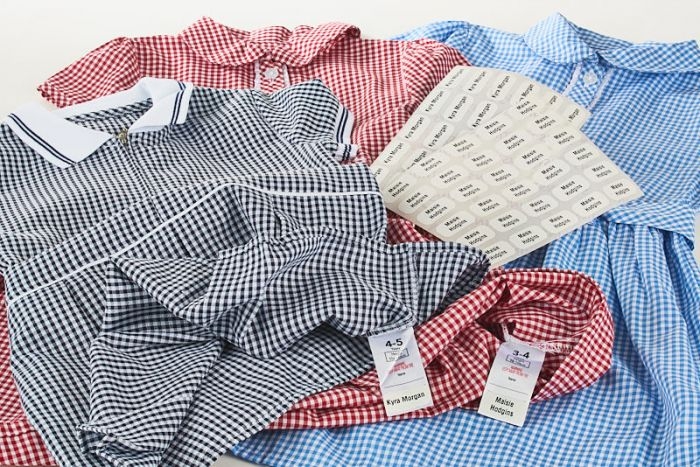 Chrissie x