Do you need to buy a pram?
June 19th, 2020
725 Views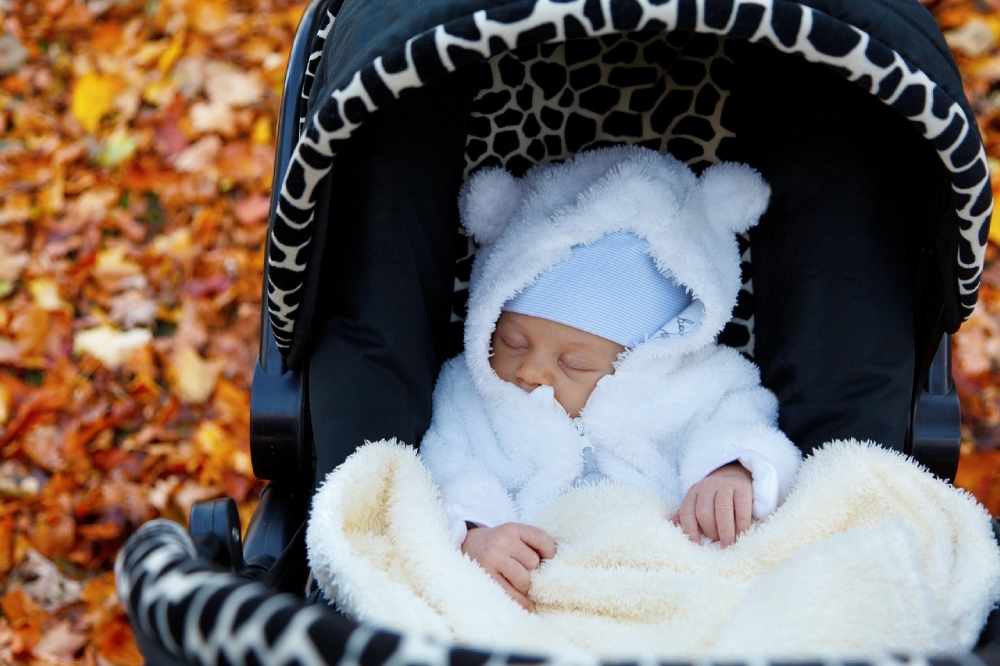 A wander around the shops will soon reveal why this is a loaded question! Buying a pram is not a decision to be made lightly as a good quality pram comes with a hefty price tag! Like many discussions to do with babies, there are supporters for both sides of the debate! The best thing to do is to carefully weigh up the pros and cons and decide which is best for you….
A pram can be a good investment
There is something rather special about taking your baby out for a walk in their smart pram and if you have bought a good quality one, the mattress and tyres will ensure that your baby is comfortable throughout.
A large traditional pram has an equally large price tag but does have many advantages. Its size ensures that you can use it to transport your baby comfortably as they grow and many have back supports and safety rein clips so that once your baby can sit up they can do so comfortably and safely. These prams often have a large tray underneath which is really useful for storing your baby bag and/or shopping. This style of pram is really sturdy but having said this, it can be cumbersome and heavy to dismantle and tricky to fit into some cars.
Check out this stunning Silver Cross Kensington Pram
Click Here to Buy
also spotted the Balmoral version in pink
Click Here to Buy
In many cases the main accessory you will need to buy is a sun parasol because you will definitely want to be out and about on sunny days! Buying a really good pram for your first baby is definitely a good investment as you will be able to use it for your second baby, but the key question is where you can store it whilst you are using it and also when you want to pack it away. This can be really tricky if you are tight on space or live in an apartment and of course an extra point to check, is the size of the lift!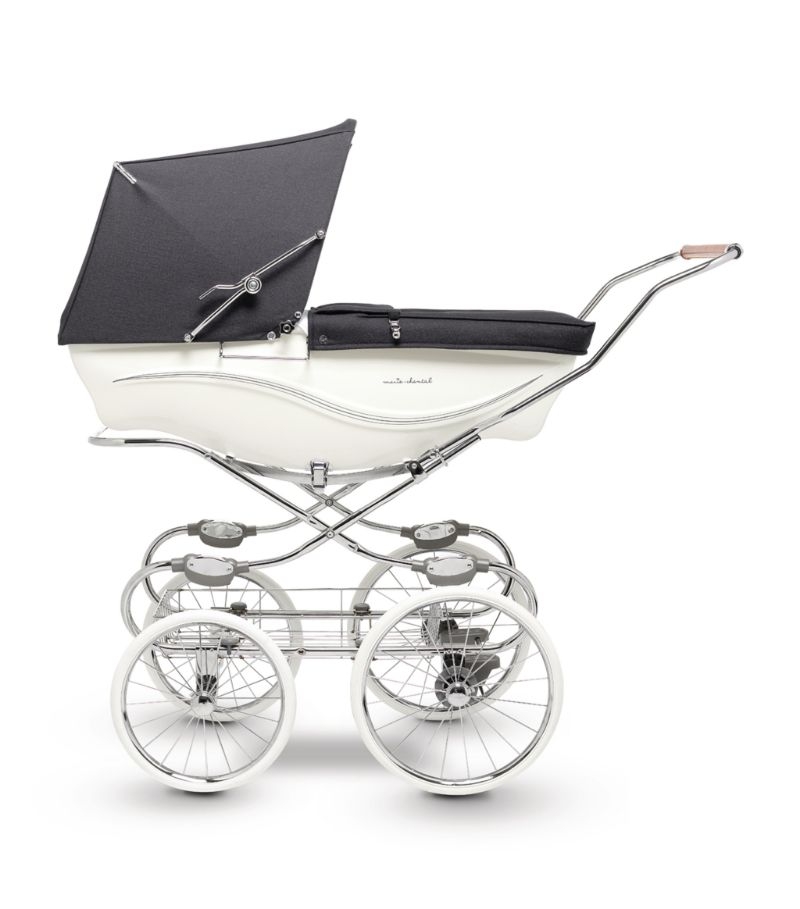 Considering financial implications
Where prams are concerned, like cars, you tend to get what you pay for so, it is worth doing some research to see what brands and models have good ratings. You will also discover that there tends to be some 'must have' brands that carry a status and snob value – a little like buying a prestigious car! One big positive is that if you buy a really good pram that will last and you keep it in good condition, you will be able to sell it once you have finished with it. On the flip side of the coin, you might be able to pick up a really good second hand pram – there are plenty on the market and some have been barely used, as their owners found them impractical for whatever reason.
Multi-function strollers
Getting a really good stroller may well be the most practical solution to your dilemma. There are a wide variety on the market and they will comfortably see you through from the birth of your baby until their third birthday. All multifunction strollers come with a carrycot which can be switched to a pushchair seat as your child grows. Some of the stroller seats are also car child seats, which can be an added bonus – but check the anchorage system will suit your car.
A variety of price tags
Just like the prams, a good quality stroller is not cheap to buy. You do need to look for quality as the stroller will get really good use when you consider how much you will be using it and for how long. Spend time looking at the size of the carrycot and the thickness and comfort of the mattress to ensure that it will be suitable when your baby is older. Check that the seat is a generous size, comfortable and well made so that it will support your child's back? Is the fabric good quality and easy to clean? This will also prove essential. The quality of the tyres should be considered as these will all help ensure that your child is comfortable.
We have noticed John Lewis have a great 10% OFF travel systems right now
Click Here to Buy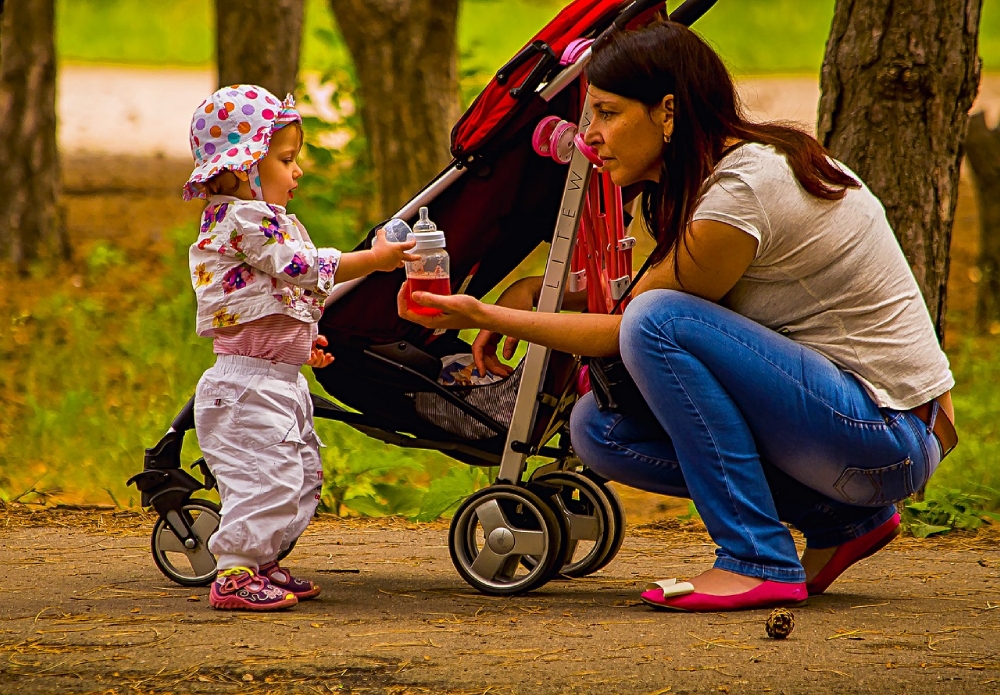 Extras that you might want to buy
There are many accessories that you can buy for strollers and some are essential. The most important item will be a car seat for your baby if you choose a stroller that does not convert into one, or the one you choose has a car seat only for older babies.
Rain covers are important and a snug foot muff will be a bonus in the winter months. A parasol for the summer months will be needed and clips for attaching the baby bag or shopping bag to the handle will be useful. The important thing to remember is that the stroller is not as sturdy or as well balanced as a pram and is liable to tip if the weight is not easily distributed.
Whilst you are considering which stroller to buy, it is well worth checking how easy the different models are to open and close and how compact they are when closed – and importantly, how heavy they feel. Like with the pram, it could be a good investment to buy a really top quality stroller because you will be able to sell it on eventually and recoup some of your outlay.
Mamas and Papas 50% OFF Sale is now on with loads of pram and carrier ideas
Click Here to Buy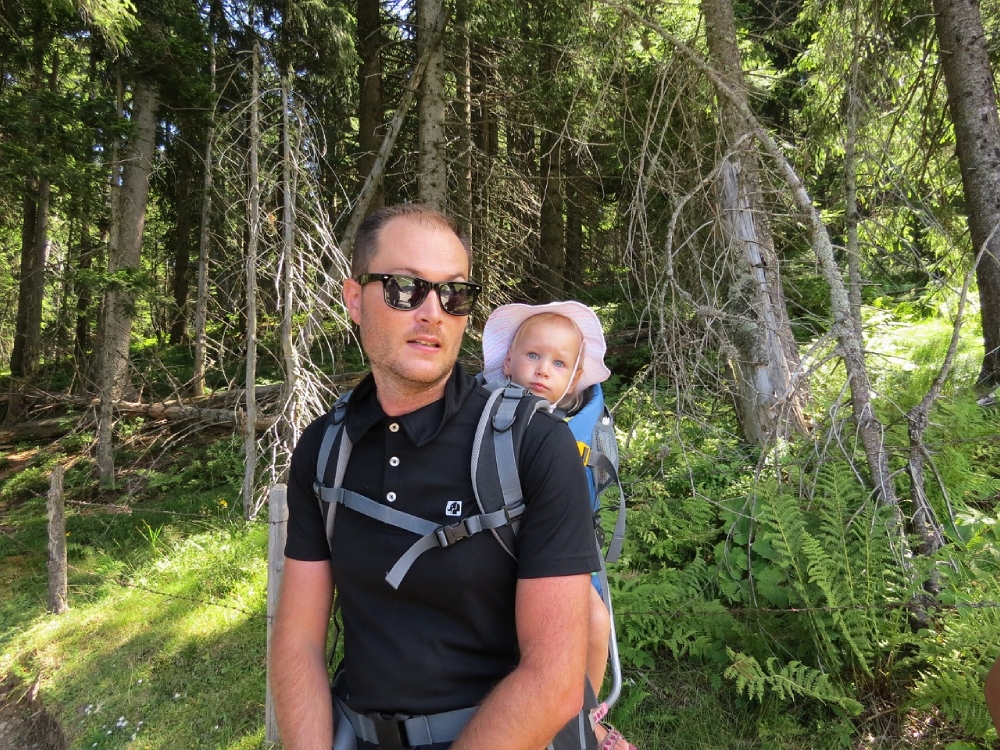 Other types of baby carrier
Whilst contemplating ways to transport your baby, it is well worth having a look at the different types of baby papooses on the market too as these are a very practical way to transport your baby around and with your baby snuggled into your front, you know they are fine. For older children, there are back carriers and many of both types of carriers are not ergonomically designed or you can buy a more basic style of stroller.
A baby papoose certainly offers a contrasting way to transport your baby compared to a pram and the big bonus is that when your baby is restless you can pop them in their papoose at home whilst you dust and vacuum!
Chrissie x