Helping children to deal with allergies
April 15th, 2020
981 Views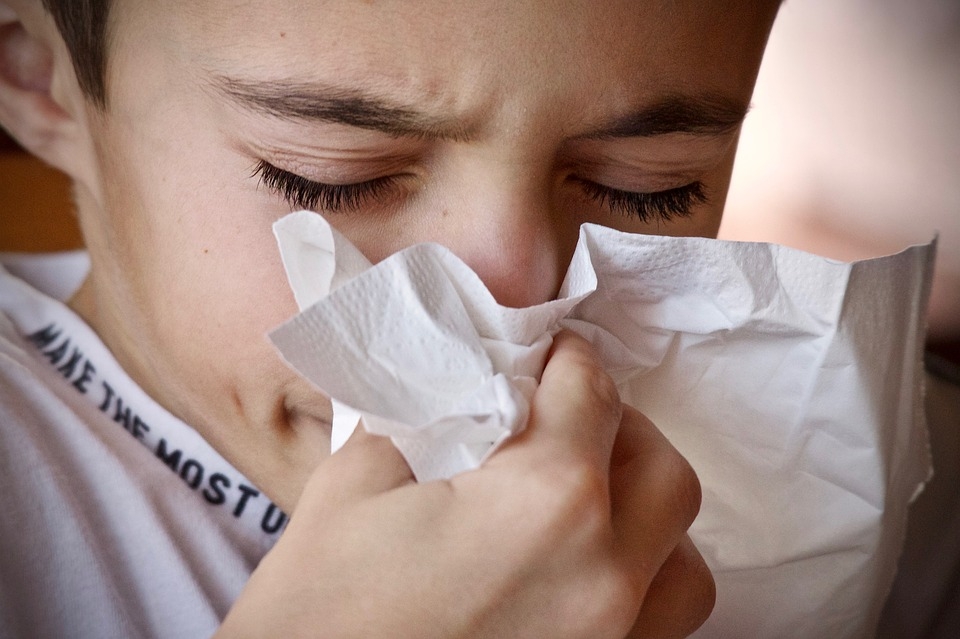 As spring arrives and the pollen count rises, many parents' hearts will be sinking as they know that some challenging months lie ahead because their child suffers from seasonal allergies. One in four children now suffer from an allergy and these include food allergies, dust mites, pet and certain medicines, making life challenging to say the least…
Be upbeat
Having a child with an allergy can make life complicated- turning even a family outing or holiday into a military-style operation. The best way to tackle life is to plan well in advance and plan around the allergy to make life as stress-free as possible. Spend time talking with your child about their allergy and what impact it will have on daily life. Try and keep the conversation upbeat and positive- a child with hay fever will not be able to play outside first thing in the morning when the pollen count is high, but an hour before bedtime could work well! It is essential that you fully understand the allergy and its health implications- especially if these include such reactions as anaphylactic shock.
Is your child getting the best treatment?
Many parents recognise the symptoms for hay fever and because there are so many products available 'over-the-counter' they do not always seek medical advice but buy some of the products to help ease the allergic reaction. It is essential that you speak with your GP and discuss the best treatment for your child because alleviating the symptoms effectively will make them feel so much better. In some cases, GP advise immunotherapy shots as this works well for 85% of children with asthma and hay fever.
Interestingly, most GPs recommend that you should give your child their allergy treatment consistently rather than just when the allergy flares up as this will ensure that your child is kept feeling more comfortable- especially as the medication can take time to kick in.
If you are uncertain about what is causing your child's allergic reaction, your GP will run some tests to pinpoint the trouble. If the allergy is pinpointed to animal hair or saliva or dust mites, there are a number of things you can do to help minimise the allergic reaction and there are some really good websites to read. For example, there are a few breeds of dogs and cats that shed less hair than others. The problem can be minimised by regularly grooming and bathing the animal outside and away from your child.
Talk with other parents whose child has a similar allergy as they will definitely be able to inspire you will clever tips. Online forums are a good way to glean good information too.
Dealing with food allergies
If your child has a food allergy, your GP will put you in contact with dieticians and other specialists to help you pinpoint which foods are at the root of the problem. Eight main foods cause more than 90% of allergies and these are:-
Cows milk
Eggs
Fish & shellfish
Peanuts and others (usually almonds, walnuts, pecans and cashews)
Soy
Wheat (there are variations different allergies including gluten free which includes other
flours)
Importantly, it must be remembered that all of these foods regularly appear as 'hidden ingredients' in other food products, so it is essential to read all food labels well – you will amazed how many products contain flour! Luckily, many food manufacturers are labelling
their products to clearly show if they contain ingredients that are potential allergens – these are easy to spot in the list of ingredients as they are printed in bold type.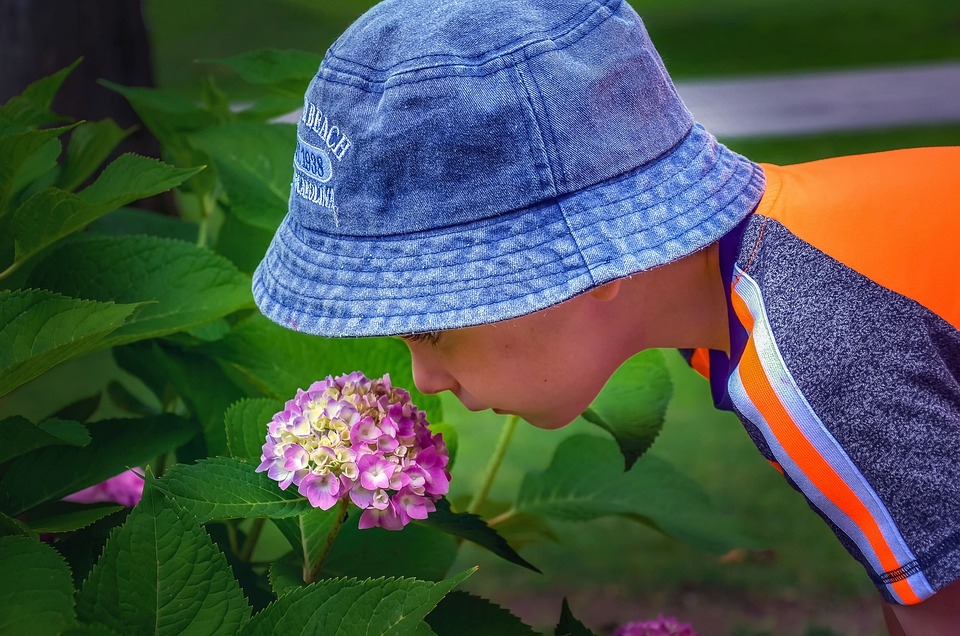 Plan for action – hay fever!
Coping with an allergy well can be hard work and requires some imaginative ideas! If your child has hay fever for example, a picnic in the woods would be very unsuccessful but a picnic by the shores of a lake or by the sea could be really good fun. Visits to museums, libraries and other indoor entertainments are all good ideas. If your child is asthmatic, excursions can be planned around their allergy and a ventilator kept on hand in case.
If your child is allergic to pollen, house mites or animals, why not invite his friends regularly over for film afternoons and sleepovers? More work for you, but it keeps your child 'in the swim' and ensures that the allergy is kept under control and causes minimum disruption to daily life.
Plan for action- food allergies
Food allergies can be hard to tackle and require some research on the internet. Luckily all supermarkets have a 'free from' aisle which includes all sorts of goodies including biscuits, crisps and cereals. Have a handful of really good recipes that are easy to prepare and totally safe for your child as these will be great regulars! Don't exclude your child from meal preparation, but include them in all the stages from the buying of the ingredients and label reading, through to the preparation of the meal and eating the final spoonful! Getting to know all the good and bad foods for your child is really empowering for both of you as you will feel that you are controlling the allergy and not the other way round.
School lunch boxes can be fun to prepare and just need some imagination. Ensure that your child knows that it is best not to eat food offered to them by their friends. Clever ideas include matchsticks of carrot, cucumber and celery – prepare plenty so your child can give them to friends. 'Free from' wraps covered with soft cheese, jam or pate and then rolled and sliced like a Swiss roll will definitely prove another winner! 'Free from' cocktail sausages are another popular addition to the lunch box.
Enjoy a family restaurant meal
Luckily, many restaurants are getting well used to dealing with various allergies so you may well find one that offers the perfect choice of dishes for your child and you will still be able to enjoy meals out as a family. A good idea is to contact the restaurant well in advance to ask a few questions or look at their menu online.
And what about birthday parties?
Children's birthday parties are the cornerstone of their social life! Your child will be invited to many but the mums could feel daunted by providing food for your child. Chat with them early on and volunteer to provide an array of foods – you will soon become the most popular mum around! Alternatively, offer to provide any food ideas. Discuss the party with your child and make sure they are confident about which foods to choose and those to avoid.
How to have a successful holiday
Good planning is essential, but your child's allergy can be easily accommodated within a great family holiday. If your child suffers badly with hay fever for example, a spring or summer holiday will not be ideal, but what fun to all look forward to a winter snow trip! If your child has a food allergy, look for family-orientated hotels as they will have the experience in dealing with such problems. It is well worth packing a good supply of medication in your suitcase and popping in some 'free from' rice cakes and snack bars in to help ease a hungry moment! A real bonus is that a number of airlines including easyJet now have excellent onboard menus with all the snacks clearly labelled for various allergies.
Get to grips with an allergy
If your child has recently been diagnosed with an allergy, it can feel overwhelming and it is true that the first few months can be difficult but six months down the line, dealing with the allergy will have become 'second nature'. In many cases, it may not be so daunting as allergies are often inherited but unfortunately, it is the ability to have an allergy and more often than not, your child's allergy is a different one to yours!
It is important to keep smiling throughout and to teach your child how to quickly and quietly deal with their allergy in various situations. Don't blow it up out of all proportion but teach your child that it is an inconvenience that needs to be carefully controlled Above all, never make them feel bad for having the allergy nor use it as an excuse..
Chrissie x