Amazing Party Food Ideas for Little Ones
June 25th, 2017
2790 Views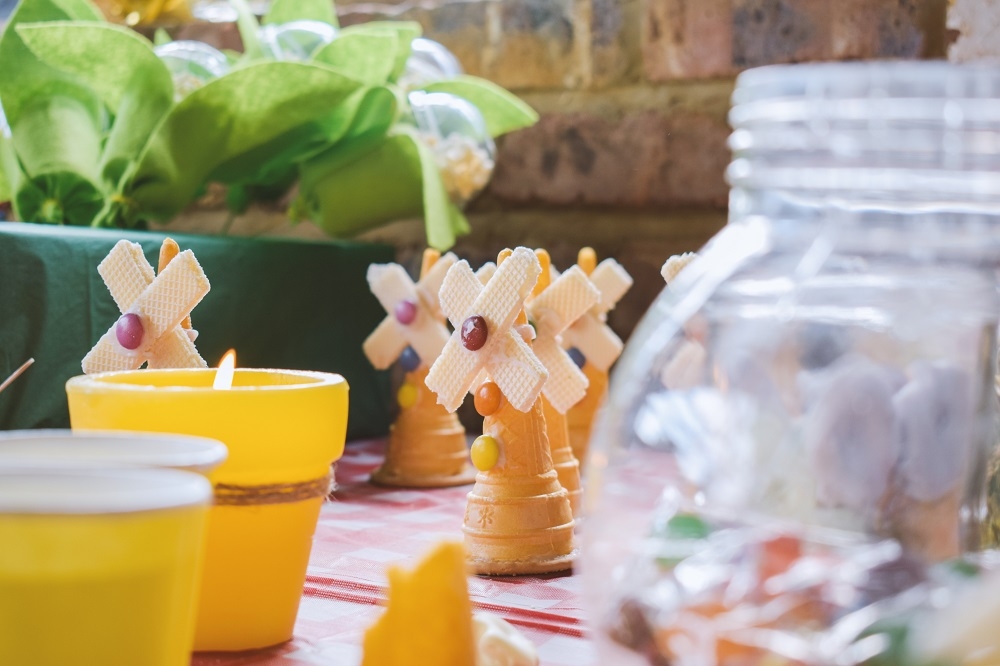 The Good, The Bad & The Amazing!
Whether you're looking for something simple, quick, mega healthy or a naughty treat, we've hand picked a selection of amazing things for you to try for the little ones.
The Good
By good I mean healthy. Jelly and ice-cream may have been a winner back in the 80's (still is with me) but nowadays we are, by and large, trying not to get large, and thus a more health conscious society. As a result, these simple, cheap and health-conscious choices will help you avoid a party full of hyped up, additive fuelled kids at your next party.
Fruit Kebabs. Possibly one of the simplest yet most attractive (and easy to eat) healthy party choices you can make. Alternate colours for a really vibrant, healthy treat.
Fruit-Filled Cones. Pick yourself up a box of ice-cream cones from the supermarket and fill them full of fruit. You can really mix it up Or, why not keep things organised with fruits of the forest cones, or tropical treats (just be sure to keep one cone back to stuff full of Haagen Dazs post party for yourself!)
Veggie Sticks. Be it cucumber, carrot or celery, chop them up into sticks and lay them out next to some scrumptious dips (garlic and chives is always a winner in our house: plus it also puts the kybosh on any possibilities of kiss chase)
The bad
My personal favourite...the sugar coated, calorie filled, sickeningly sweet treats that make every party complete. Yes, we should all be health conscious and mindful of childhood obesity rates yadda yadda yadda, but it's a birthday party and in the words of Mary-Antoinette, "Let them eat cake".
Marshmallow Skewers. Save the fruit for tomorrow's hangover-fuelled, health kick smoothie (you're hosting a kids party: a hangover is a necessity) and grab a bag of marshmallows instead. Then dip them in melted chocolate, smother them in sprinkles and enjoy a simple, yet tasty looking party treat.
Cupcake Cocktails. Give the little ones their very own taste of sophistication with cupcake cocktails. Either by using cheap disposable plastic cocktail glasses or if they're a bit older use real glassware. Fill the bottom of the glass with a favourite treat such as Skittles (additive city!) or M&Ms and then place a cupcake on top, with oodles of swirly, brightly coloured icing. Stick a cocktail umbrella in and voila! Your everyday cupcake becomes a much more exciting, exotic treat.
The Amazing
Prepare yourself for a Pinterest fail or two with this one! This is where you take something seemingly simple and present it in such a way as to ensure yourself the talk of the playground in terms of your party prowess.

On the relatively simple side, I've seen really effective Hungry Caterpillars, made from tiny sandwiches, cut into circles and stacked horizontally. This works particularly well if you alternate the fillings so that there is a nice variety of colour.

The aforementioned dips and sticks can be made into a centrepiece (note I say can be: I haven't tried it personally) by being presented as a train complete with carriages.

Follow a theme, release your inner artist or just have fun. For kids parties, the presentation is key!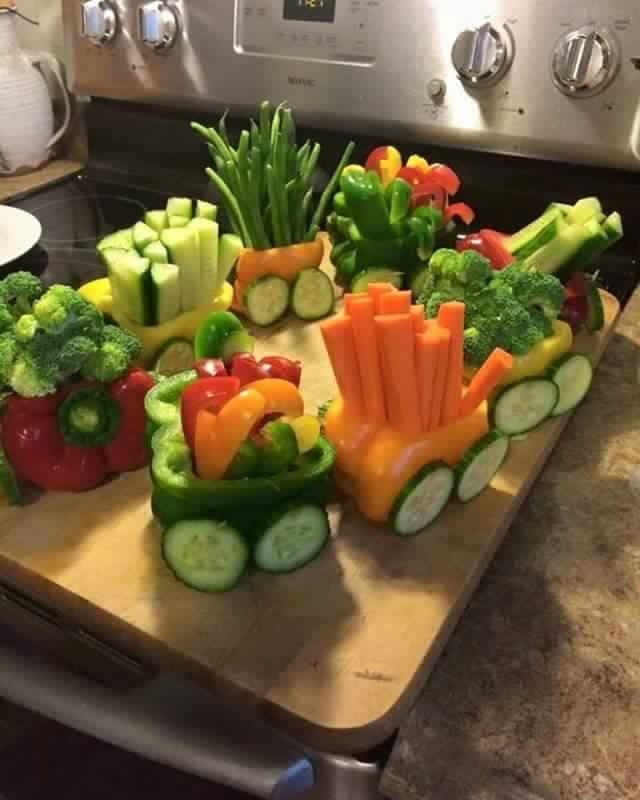 Hayley x