WHEN ASKED HOW THEY MANAGED TO STAY TOGETHER FOR 65 YEARS, T
August 23rd, 2017
413 Views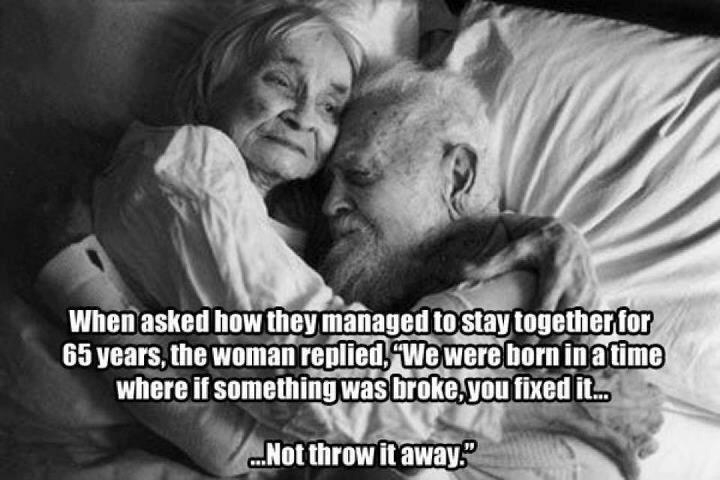 WHEN ASKED HOW THEY MANAGED TO STAY TOGETHER FOR 65 YEARS, THE WOMAN REPLIED, 'WE WERE BORN IN A TIME WHERE IF SOMETHING WAS BROKE, YOU FIXED IT... ...NOT THROW IT AWAY."
Fan Comments
Jean Godwin

Very true give & take work at it . Marriages are supposed to be for life . X

Maureen Philip

how very true. you have to give and take. x

Stacey Walker

Jordan Yornoc....so true! I'll never give up on you xxx

Sam Horsewood

Always fix it Shane Scragleys Horsewood 😘😘

Hannah Hoskin

Gavin Lee xx

Tasha Thurlow

John Denham ❤️

Patricia McKee

Sean Mckee 💕

Sophie Joanna

Jack Medley

Rhian Price

Brett Barter ❤

Amanda Weaver

Luke Daniel!!!