BEFORE I WAS A MOM I HAD REAL HOBBIES LIKE READING AND PAIN
November 25th, 2017
1224 Views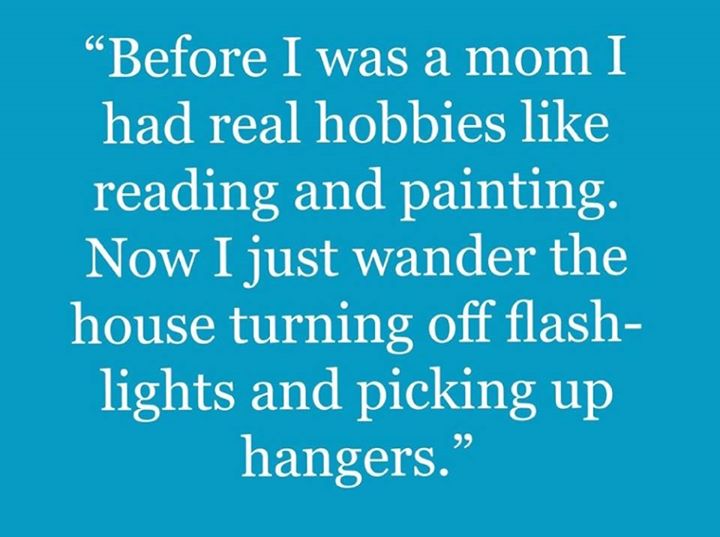 "BEFORE I WAS A MOM I HAD REAL HOBBIES LIKE READING AND PAINTING. NO I WAS JUST WANDER THE HOUSE TURNING OFF FLASH-LIGHTS AND PICKING UP HANGERS."
Fan Comments
Krystal Coats

More like picking up toys An changing diapers also house works never ends washing never ends.

Carielle Whitby

Shandell Whitby Butch Whitby Lisa Hosie

Sarah Dedgjonaj

Clothes from the bedroom floor..loading and unloading washing machine...never ending sink full of cutlery and glasses..the list is endless.