I WANT TO THANK YOU FOR WAKING ME UP SO MANY TIMES LAST NIGH
November 5th, 2017
835 Views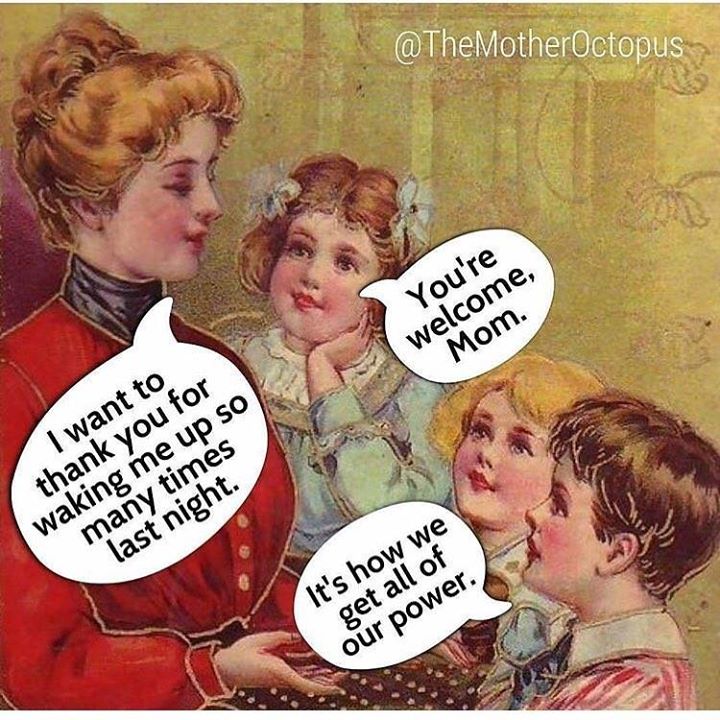 I WANT TO THANK YOU FOR WAKING ME UP SO MANY TIMES LAST NIGHT. YOU'RE WELCOME, MOM. IT'S HOW WE GET ALL OF OUR POWER.
Fan Comments
Katherine Beaumont

Lewis Beaumont this was soooo you!! Lol 😂

Donna Rowe

Nigel Vickery 😂😂xxx

Debbie Carson

Sophie Leigh 😂😂😂

Neelam Deen Litt

Faye Taylor 😐

Heather MacLeod

Stacey Kelly

Carly Porter

Jemma Louise Coad

Diana Cliffe

Cli Sph

Samantha Alderton

Jason Alderton

Evelien De Smet

Jitske de Witte jooow....

Tara Sherlock

Hannah Brookes

Angela Maher

Karen Powell 🙄😘

Claire Young

Helen Graham!