CARRYING A CHILD DOESNT MAKE YOU A MOM, DROPPING EVERYTHING
October 22nd, 2017
839 Views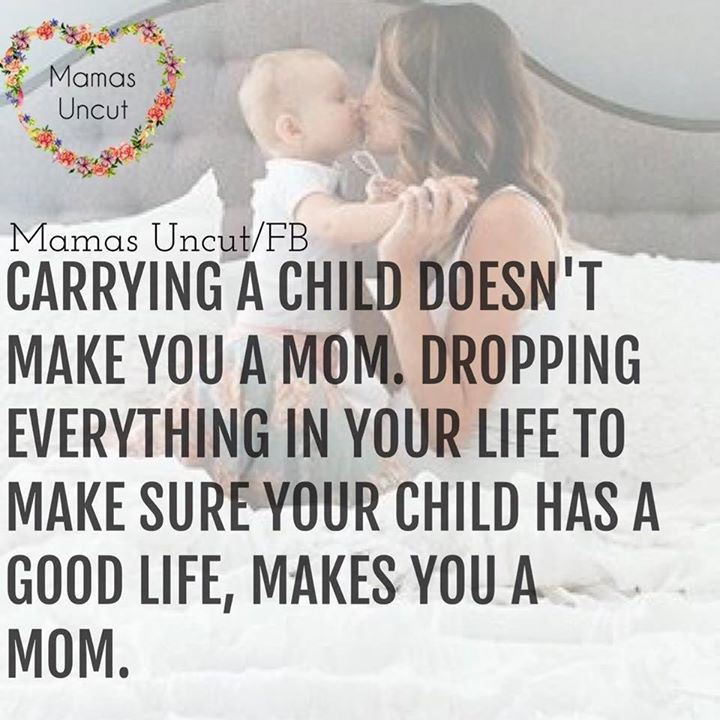 CARRYING A CHILD DOESN'T MAKE YOU A MOM, DROPPING EVERYTHING IN YOUR LIFE TO MAKE SURE YOUR CHILD HAS A GOOD LIFE, MAKES YOU A MOM.
Fan Comments
Alexia Montgomery

Hannah Allen Bethany Meades Rebekah Iris Aimee Jade Aspley Alix Tina Gray

Sofie Van Damme

Da's zever, alles laten vallen voor je kind, zorgt er niet voor dat het een goed leven heeft. Een kind heeft een mama nodig die er voor hem of haar staat en dat kan alleen als die mama ook regelmatig tijd voor zichzelf maakt! Pas dan kan je er met opgeladen batterijen terug tegenaan.

Shazza Morton

Ere ere true!!

Angela Mason

Ah thank you

Sam Johns

Sure does xx

Georgina Vine

Yea true

Melanie Mccusker

Jade Louise Mccusker xx

Tracy Hulse

Angela Mason

Alison Louise Stross

Conor Stross

Bobby Simmonds

From the moment of conception you are the cradle for your child.