A MOTHERS JOB IS TO TEACH HER CHILDREN TO NOT NEED HER ANYMO
October 21st, 2017
1156 Views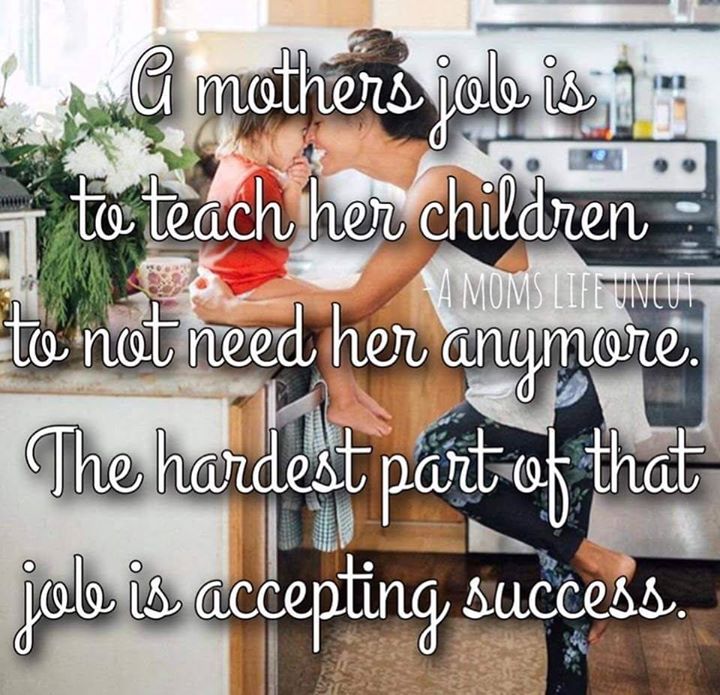 A MOTHERS JOB IS TO TEACH HER CHILDREN TO NOT NEED HER ANYMORE. THE HARDEST PART OF THAT JOB IS ACCEPTING SUCCESS.
Fan Comments
Sharon Fraser

Liz Richards what I was telling you !!!

Sarina Frohn

you Always need your mom even if its just to talk to

Leanne Kelleher

Very true x

Gillian Blackett

Charlotte Ramshaw Jess Tink Blackett 😢

Karen Rye

Defo James Rye

Soozie Treece

So true!