HOW TO BE TODDLER AF THATS MINE. SAY THIS AT LEAST 20 TIM
September 21st, 2017
438 Views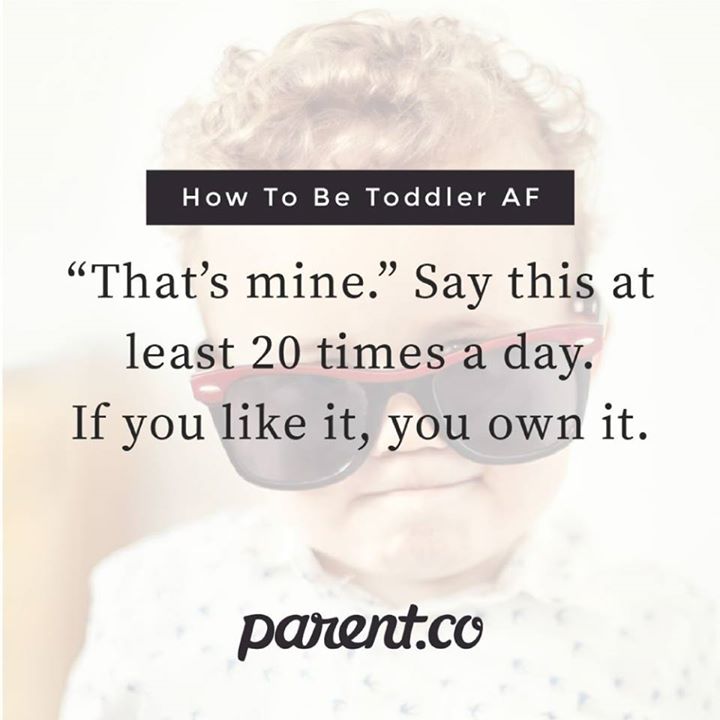 HOW TO BE TODDLER AF "THAT'S MINE." SAY THIS AT LEAST 20 TIMES A DAY. IF YOU LIKE IT, YOU OWN IT.
Fan Comments
Beth Downes

Abbie Hampton Emilia is just being toddler as fuck x

Mark N Karen Shenton

Natalie Shenton this is so pidge lol xxx

Kayleigh Nelmes

Jo Snell-Dunn 😂😂

Kimberley Sylvia

Lee Yarlett 😂 x

Sharon Henson

Sian Hinkley

Holly Hack

Steven Hack....Georgia!